Contribute
Breaking Muscle is an open platform for fitness experts and professionals to share their knowledge of exercise, fitness, health, and nutrition with athletes from around the world.
By contributing to Coaches Only you will be reaching the fitness professionals, and business owners. We welcome all contributions from experienced coaches and trainers, and from knowledgeable fitness professionals and industry experts.
By contributing and being a part of Coaches Only, you will become a part of community that is dedicated to help its members develop professional standards and succeed in a highly competitive industry. In this industry, the barriers to entery are, often, lower than they should be resulting in a misinformation and practices that do not aspire to the highest levels of professionalism.
We hope that Coaches Only will provide the support necessary for all of its members to succeed through superior services, knowledge, and management.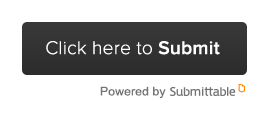 Topics of Interest
Coaches Only is an open source of information, education, and supporting materials to help fitness professionals, coaches, and trainers in all disciplines and lines of work to succeed.
Your contribution should be with the view of supporting the enrichment of the coach and trainer in their personal and professional development.
In addition, you can promote the following content through these pages:

Events
Ideally, we prefer listings for coach certifications, seminars, summits, webinars, or presentations.
Submission requirements:
•
Location, Date(s) and Time(s)
•
Website address or a link to a registration page
•
Minimum 400 word description of event. (There is no maximum. Complete, detailed descriptions are encouraged.)
•
Minimum of One Headline Photo. Photos have to be at least 1200 x 672px and cannot contain any text or logos.
•
We cannot guarantee any event posting that is received less than 72 hours prior to the event itself.
•
We reserve the right to refuse publication

News

Please provide any topical updates and news that would be relevant to coaches, trainers, and fitness professionals.
Submission requirements:
•
Minimum 400 words required. (There is no maximum.)
•
Minimum of One Headline Photo. Photos have to be at least 1200 x 672px and cannot contain any text or logos
•
We reserve the right to refuse publication

Resource Downloads
In keeping with our open-source approach, you can help your peers by providing forms, worksheets, plans, and other documents and files you are willing to share based on materials you use yourself professionally.
This open source approach means that you are contributing to the community by providing foundation materials wheich may then be customized by the community for their specific use.
In turn, we hope that some of these foundation materials will help create other contributions from the community as they are adapted and modified by other members of the community.
An open source approach can help elevate everyone in the industry and has proven successful in driving innovation and growth in technology, for instance. There is every opportunity for coaches to share resources and help drive the fitness profession to new heights.
Examples of resource downloads:
•
Competition and Event-Related Materials
•
Competition score sheets
•
Heat or bracket documents
•
Volunteer waivers or other forms
•
Event Planning Worksheet
Social Media and Communications
•
Social Media Campaign planning, tracking, and evaluation
•
Team-member assignments/roles
•
Individual roles and responsibilities
•
Permission to use social media accounts
•
Social Media Appropriate Use Guidelines
•
Charity- or Donation-Related
•
Phone scripts for soliciting donations
•
Donation forms/receipts
•
Thank you notes or letters
Customer-facing Media
•
Member journals, training logs, or tracking sheets
•
Phone spiels and sales scripts.
•
Voicemail messages, thank you letters, invitations and so on.
•
Signage, notices, directions, instructions, etc…
•
Handouts and Sell Sheets
•
Staff Roles and Responsibilities
•
Receptionist job description
•
Salesperson job description
•
Pay scale, bonus plan, profit-sharing
•
Commercial Lease Checklist
•
Site evaluation worksheet