Experienced coaches, trainers, fitness professionals, and industry experts are welcome to share their knowledge and experience with the Breaking Muscle community. Read the submission guidelines and follow the links to the Submission Portal when you are ready to upload your content.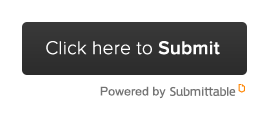 Topics of Interest
Breaking Muscle encourages submission of content in the following areas:
Fitness
Movement theory and technique
Implement use demonstration
Lifestyle and mindset
Anatomy and physiology
Sports psychology
Mobility and recovery
Principles of strength and conditioning
Social trends
Sport-specific topics
Healthy Eating
Nutrition plans
Nutrition science
Recipes
Fueling strategies for competition
Eating for body composition change (i.e. fat loss or muscle gain)
Workouts
General physical preparation (GPP)
Sport-specific training
Job-specific training
Bodyweight workouts and natural movement
Olympic weightlifting plans
Powerlifting plans
Gymnastics
Yoga
News
Submissions that include coverage and analysis of industry news or trends are highly encouraged. Submissions in this area should be timely, well-researched, and presented without bias.
Creating Great Content
When creating your submission, imagine you are writing to a specific person or audience. This will help make your piece cohesive and well-directed. Whether that audience is experienced powerlifting competitors, mud-run aficionados, or yoga newbies, you should use the appropriate tone, vocabulary, and dialectic.
You can learn about the general outline of an article from following the links for the examples below:
Regardless of category or type of submission, the following guidelines apply.
Style
Your writing should be in your own voice and with your own style, but should follow the grammatical and formatting recommendations of the Chicago Manual of Style (CMOS). This is especially important for scholarly citations. Details are included in the Breaking Muscle Writer's Guide.
Format
Please do not send us formatted documents. Our content management system (CMS) requires that all formatting is stripped before text entry, so all of your work to make it look nice will be dropped anyway.
Stick to these basic formatting rules:
Submit an approved file format. These include .doc, .docx, and .rtf for text submissions. Video, photo, and other submissions may be of any standard file type.
Name your document with the title of your submission.
Ensure paragraph settings are "single line spacing" and "do not add spaces between paragraphs."
Include all photos/illustrations/videos separately, not embedded in the document
Do not indent paragraphs.
Use one space at the end of each sentence.
Do not use bullet points or numbered lists. Just write out the list and our editors will format it properly.
Use the serial comma.
If you have formatting notes or URLs you would like us to include, use the comments function in Word, or include them parenthetically.
If you cite research, use primary sources and include a list of references with your article.
Photos and Videos
All visual media should be produced in landscape orientation. Visual media should be of you, by you, or supplied with full use rights and appropriate attribution. Supply original files, not links. Photos should be at least 1800px wide and high quality. Video should be 720p or better.
All photos and videos to accompany your submission should be uploaded at the same time as your submission. Photos should be sharp with an uncluttered background. Upload the highest quality files you have. All videos must be sent through as video files, not links to videos.
Submission Quality
Our expectation is that anything you submit should be ready to publish with a minimum of editorial interference. Be sure to give your submission several rounds of proofreading and editing before submitting. It is helpful to have someone else give you feedback in the editing process.
Be sure to edit for clarity, structure, logical consistency, and succinctness, as well as for the mechanics of grammar and punctuation. Articles that are poorly constructed or insufficiently polished will be rejected. Do not just copy and paste an old blog post. They will get rejected.
First Time Contributing?
First-timers will need to supply some additional information, including:
Short written bio
Profile picture (high-res)
Social media links
Once you have submitted and successfully been published on Breaking Muscle, you may use the Returning Contributors category, and won't be asked for the information above again. However, if you need to make changes to your profile picture, bio, or other information in the future, use the First Time option to do so.
Ready to get started? Click the link below and show us what you've got!