Turn this Father's Day up to eleven! Father's Day is this weekend and if you haven't finished shopping for the BJJ- or MMA-fighting dad in your life, there's still time. If you aren't sure what all of the cool dads are wearing on the mats or in the cage this year, I've provided you with a list of eleven amazing gifts to choose from:
If the fighter in your family has a never-give-up attitude, the new Do or Die Hyperfly "Duke" gi may be just the gift you're looking for. Made with a light 450-gram pearl weave and soft, 12oz cotton pants with a Lycra gusset, comfort is virtually guaranteed. I love how this gi looks and it's a style that will suit many tastes.
Why do surfing, skateboarding and BJJ seem to go together? I don't know but if dad is a wave rider, the Ground Game "Surf Jitsu" may be just the gi for him. This black gi has yellow contrast stitching and accents with a beautiful surf-motif full rashguard lining. The pants have an innovative single loop channel that keeps the drawstring in place at all times. The Surf Jitsu gi is the perfect gi choice to rep two sports at once.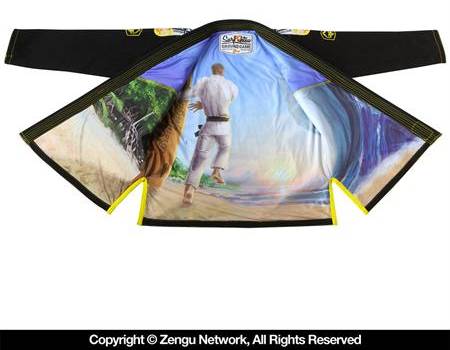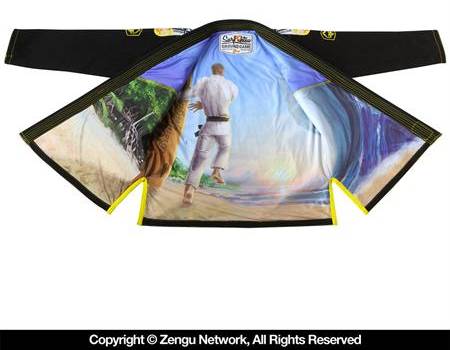 PunchTown Tenebrae's leather boxing gloves have a full-grain, vintage finish leather, open palm design and BOA-TITE 2 wrist support. Punching people is hard on the wrists and PunchTown has been working hard to design the best wrist support system for striking athletes to prevent injury. These black and yellow gloves will help dad to sting like a bee!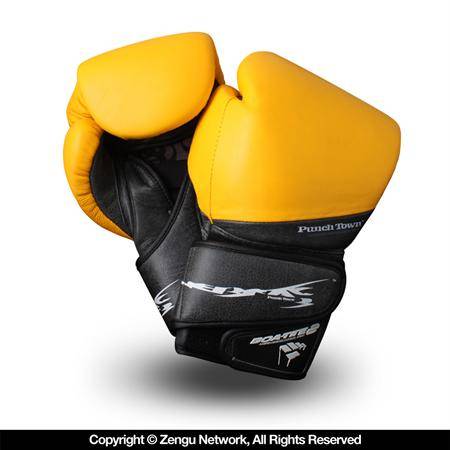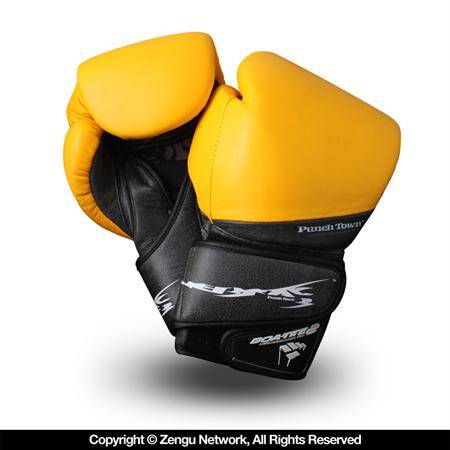 If black and yellow is too loud for dad, check out Seven Fightgear's stylish stand-up shin instep guards. The black leather construction has soft grey accents, anatomically curved design, suede interior,a nd two adjustable hook-and-loop straps at the upper and lower calf. The instep is held in place with an elastic strap beneath the foot.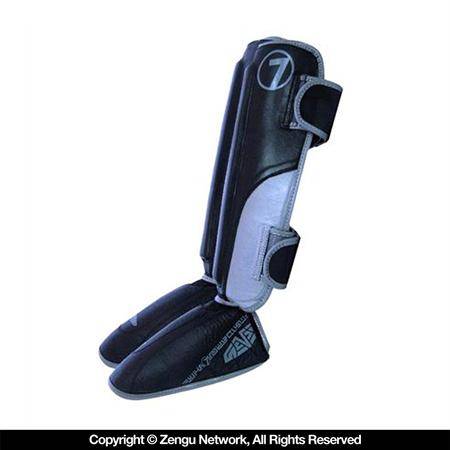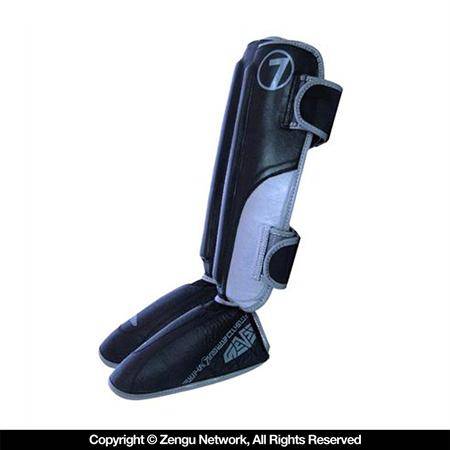 Gis will come and go, but a Brazilian jiu jitsu belt is a special and constant companion on the mats. They don't come easy, so why not celebrate dad's rank with a custom belt from Kataaro? (Unless it's a white belt. Don't buy a custom white belt. Unless your dad had to overcome great odds to start BJJ, then it's okay.) Made to your specifications, a custom belt is a gift that will be treasured by any BJJ athlete.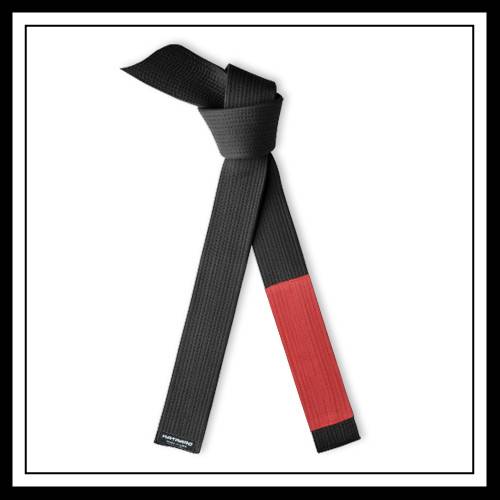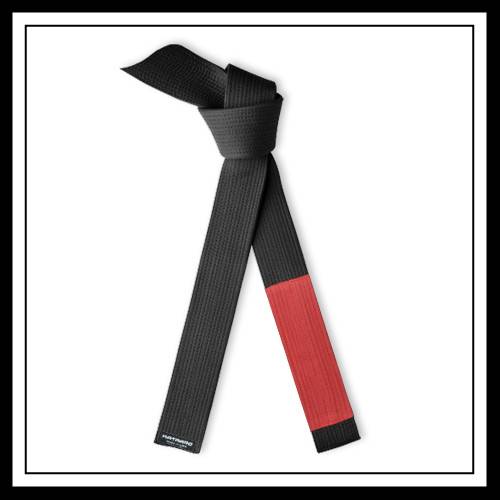 You and I may not be comic book fans, but I trust Gawakoto owner Bong Abad's judgment as to what's cool in the comic world. The Dragon rashguard is the latest collaboration in Gawakoto's Fine Artist Series and features the stunning artwork of Katsuya "Terra" Terada. Gawakoto gear is always comfortable and the quality is flawless. This would be an amazing gift to receive.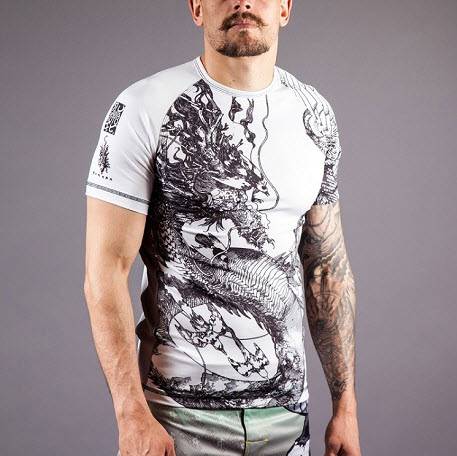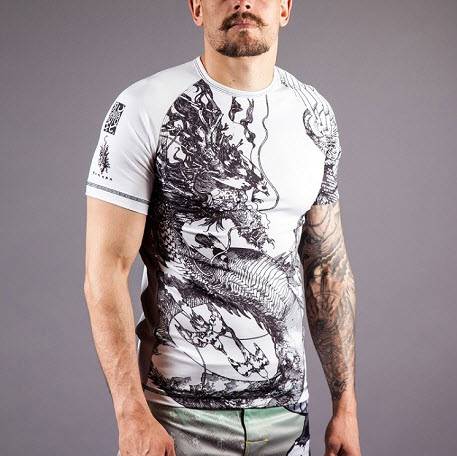 Strike Fightwear Rashguard – £25.00
The Strike Fightwear Shaka rashguard has a simple, yet awesome design that is sure to be a favorite in any rashguard collection. The sublimated graphics will never peel or fade and it will keep your fighting father cool on the mats.
Keep your sweaty guy warm after training with the Scramble Rebel Hoodie. I bought this as a gift and I wanted to keep it for myself. If only there were women's sizes. (Ladies, while you're on the European Scramble site, make sure you check out those Sakuraba Water rashguards [BB19] for yourself – they're sick!) And a little birdie told me that Scramble is currently offering twenty percent off on all merchandise, so hurry to their online store.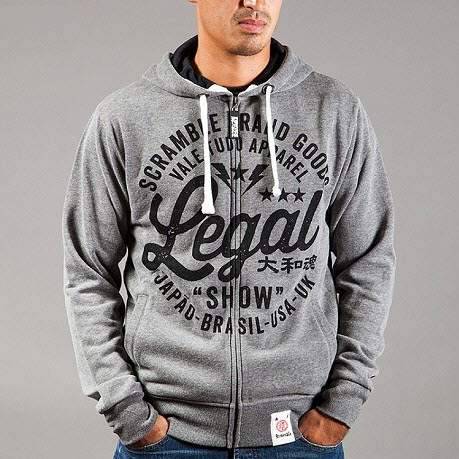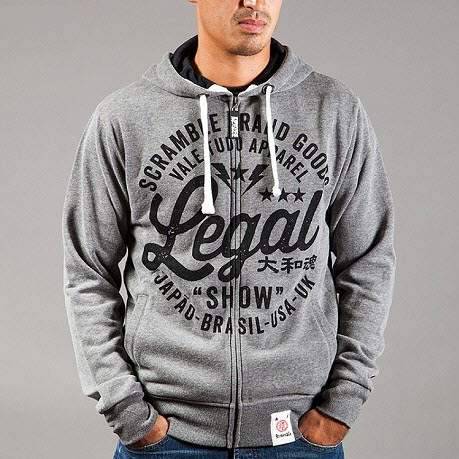 Remember, gift cards are also an option for dads, so keep that in mind if you're having trouble deciding. Also, MMA Warehouse is offering a twenty percent off sale with code Dad20 until June 19, 2014. If all else fails, just buy dad an appointment at the massage therapy clinic. Or buy him some beer and steak. Regardless, I hope you all have a happy Father's Day!