We receive free products and receive commissions through our links. See
disclosures page
.
Regardless if you are a regular gym-goer or you are just starting out, you should not have to question if you have all of your workout supplement essentials. If you are thinking about bodybuilding as a way to improve your overall health, consider this your go-to guide on the best bodybuilding supplements!
Evidence-based research teaches us that bodybuilders have a lowered risk of heart-related issues, burn calories more effectively, have a high muscle-to-fat ratio and increased strength threshold, and effectively manage their metabolism. (1) Dietary supplements have been proven as an effective way to boost your workout to reap the benefits of all the hard work you are putting in.
For example, whey protein isolate can improve your ability to make muscle, and post-workout supplements can help you push through recovery. Other supplements, like caffeine, help you to get hyped for your workout. Let's take a closer look at our top 10 picks for the best bodybuilding supplements and leave you informed to make the best decision for your fitness lifestyle with this fact-checked review.
Medical disclaimer: This article is intended for educational and informational purposes only. It is not intended as a substitute for medical advice. For health advice, contact a licensed healthcare provider.
Our Top Picks for the Best Bodybuilding Supplements
Best Natural Bodybuilding Supplement: Transparent Labs Grass-Fed Whey Protein Isolate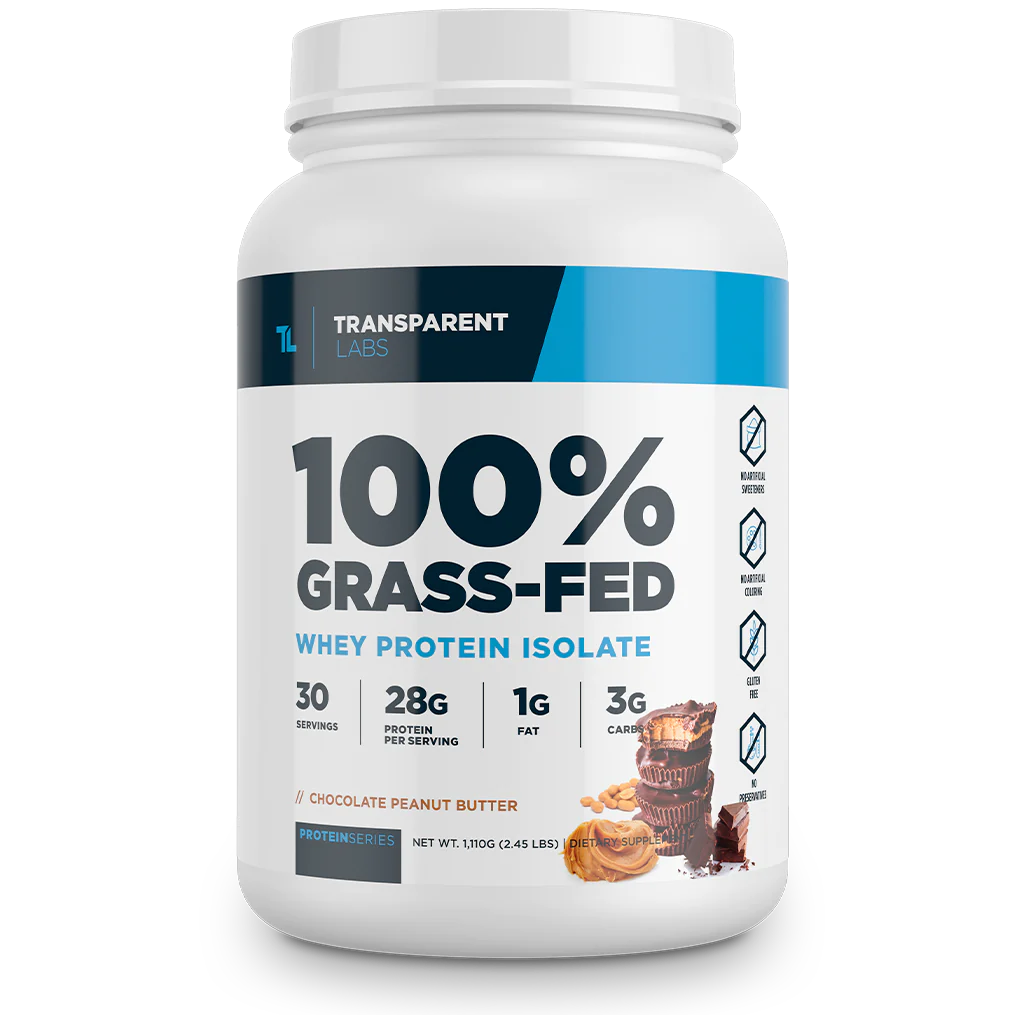 Transparent Labs Grass-Fed Whey Protein Isolate
Protein type: Whey protein isolate
Number of servings: 30
Cost: $2.00 per serving
Calories per serving: 120 to 150
Protein per serving: 28 grams
Flavors: Chocolate Peanut Butter, Cinnamon French Toast, French Vanilla, Milk Chocolate, Mocha, Oatmeal Chocolate Chip Cookie, Strawberry, Unflavored, Vanilla Peanut Butter
Third-party tested: Yes, by independent labs
Check Price
Pros
Sourced from 100% grass-fed, American dairy cattle
Zero grams of fat and added sugars, with only one gram of carbohydrate
Manufactured without artificial flavors or sweeteners
Cons
Shipping may take up to seven days
Supplementing with pure, credible products is especially important for natural competitive bodybuilders (or athletes who bodybuild). Keeping it clean will ensure you are not breaking any rules with the use of banned substances. Since Transparent Labs is very transparent about what ingredients it uses to make its supplements, you will not have to stress over whether or not this product is safe for consumption.
Bodybuilders who practice energy restriction in addition to resistance training and high-intensity exercises have a high protein threshold to meet for muscle gain. Researchers have concluded that this protein intake should be 2.3 to 3.1 grams of protein per kilogram of fat-free body mass. (2) This is nearly 2 grams of protein per kilogram more than a non-bodybuilder. (3)
Bodybuilder protein needs add up fast to achieve the desired body composition! Lucky for you, this whey protein isolate powder delivers a whopping 28 grams of protein per scoop.
Research has proven that supplementing with at least 15 grams of whey protein before and after strength training leads to increased muscle creation. Actually, whey supplementation was found to quite literally alter your genetic makeup to favor muscle building. (4) To ensure you get the most natural form of whey protein you can, Transparent Labs uses dairy from 100% grass-fed American cattle. You'll notice that this product is made entirely of whey isolate. This formulation can lead to easy digestibility and enhanced absorption. (4)
You can have peace of mind that this product is really all it says it is — a protein supplement. The nutrition facts label reveals that this protein powder has only 120 calories, zero grams of added sugar, zero grams of fat, and only one gram of carbohydrates per scoop. If you are searching for an all-natural protein supplement, you will not find a product more open about its genuine ingredients than this one.
RELATED: Best Whey Protein Powders for Packing on Muscle
Best Pre-Workout Supplement for Bodybuilding: XWERKS Ignite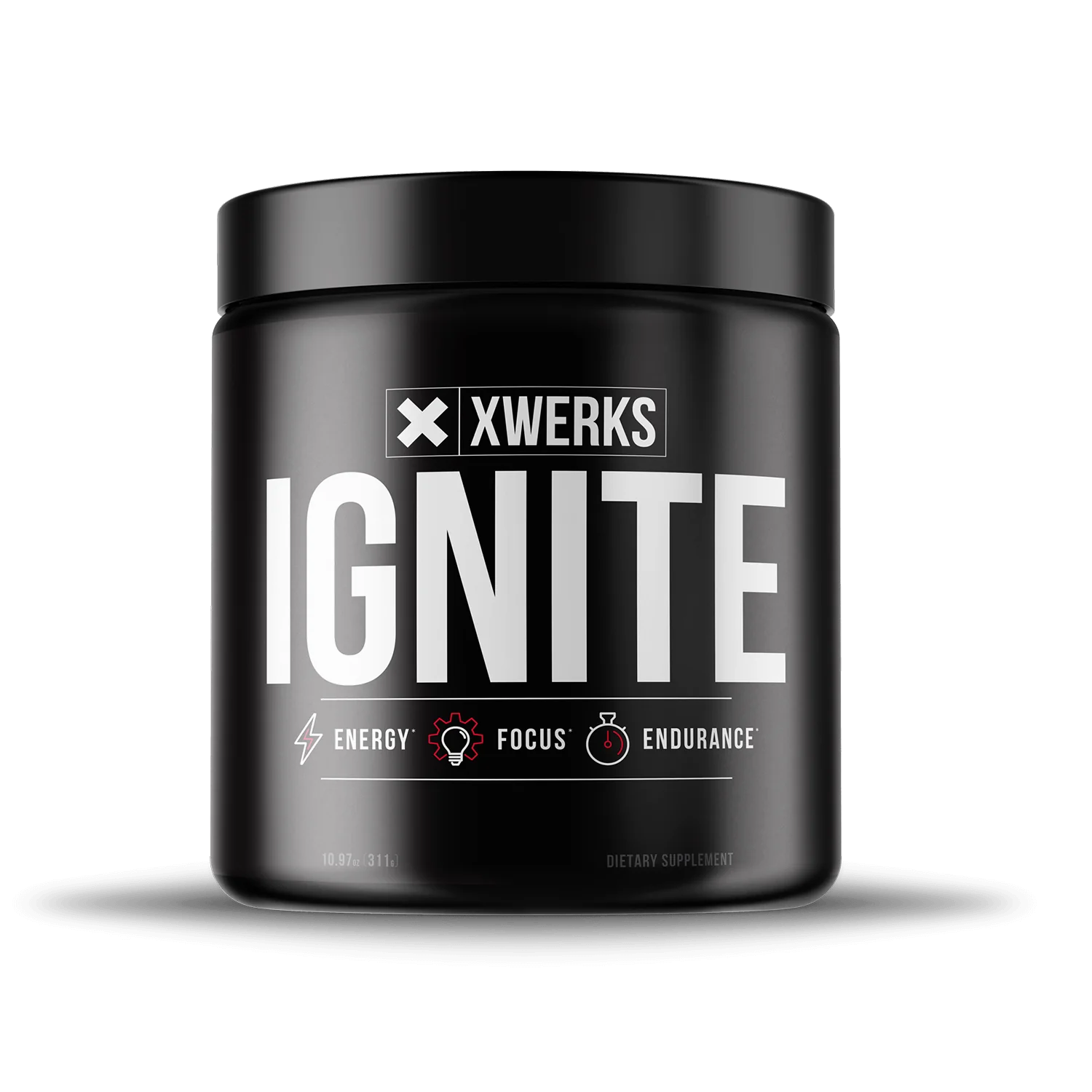 XWERKS Ignite
Number of servings: 30
Cost per serving: $1.63
Amount of caffeine per serving: 150 milligrams
Flavors: Blue Raspberry, Green Apple, Orange, Watermelon
Third-party tested: No
Check Price
Pros
Manufactured with a unique blend of nootropics (substances that can enhance brain function)
Shipping is free regardless of how much you spend
Money back guarantee ensures that you are eligible to receive a refund
Cons
Sweetened artificially with sucralose
The best pre-workout supplements may not only improve overall body strength but also performance power and endurance. Research has found this to be especially true in young men who routinely practice resistance training exercises. (5) Since bodybuilders utilize resistance training for hypertrophy, pre-workouts are a good supplement to consider. But don't just pick any product. Choose XWERKS Ignite.
XWERKS is sure to light a fire within you to get you pumped for your exercise routine. This supplement has a unique blend of ingredients: vitamins B6 and B12, calcium, magnesium, Rhodiola, caffeine, DMAE bitartrate black pepper, tyrosine, citrulline malate, and CarnoSyn beta-alanine. That sounds exciting, right? To understand the excitement, let's review a few.
B vitamins have been linked to improving exercise performance, while electrolytes like calcium and magnesium can assist in keeping you hydrated. (6) Caffeine has been linked to improving athletic performance by directly impacting your nervous system. (7) Black pepper has been found to improve how we transport and use oxygen during exercise. (8)
In addition to improving their focus and performance, reviewers are also pleased with the flavor options available in XWERKS Ignite. If it tastes great and has research-backed ingredients, there's not much more we can ask for.
Best Bodybuilding Supplement for Cutting: Transparent Labs Stim-Free Fat Burner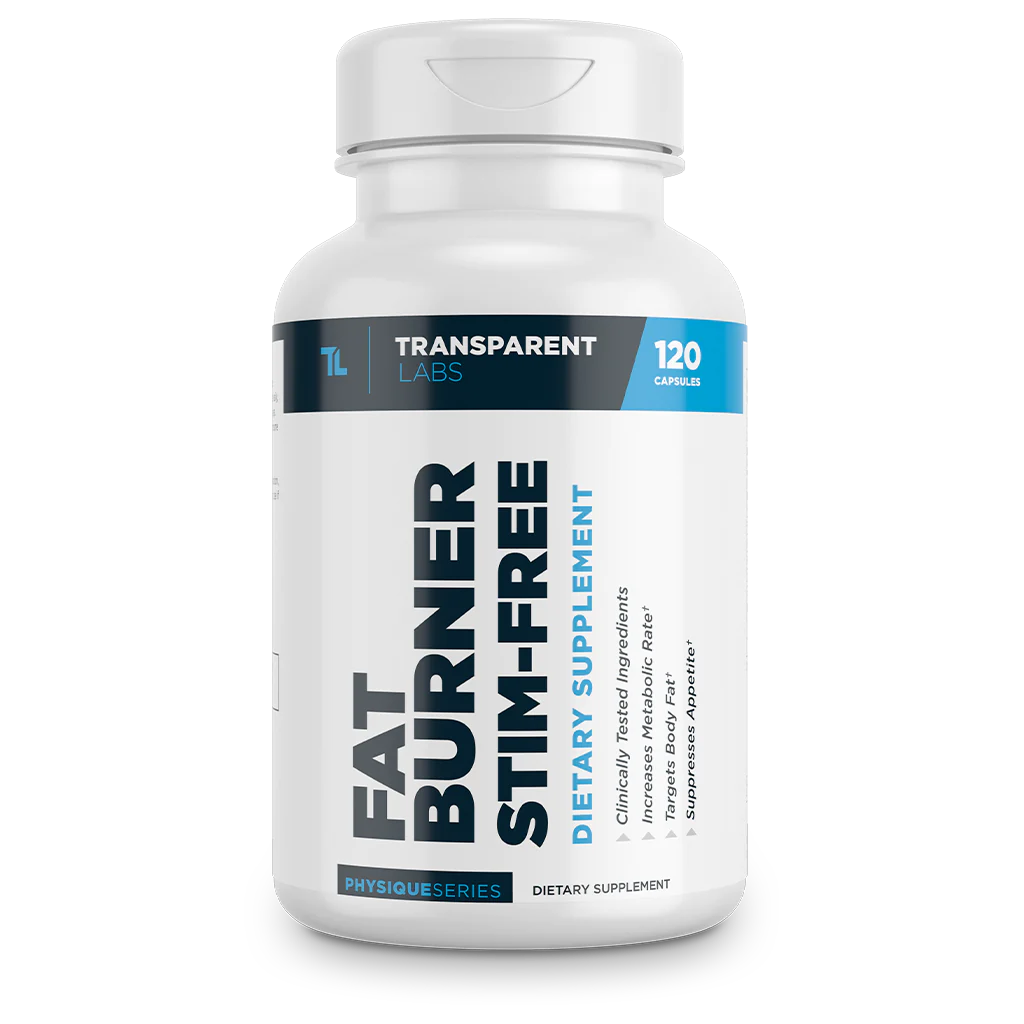 Transparent Labs Stim-Free Fat Burner
Number of servings: 60
Cost per serving: $0.92
Noteworthy ingredients: 300 milligrams of green tea leaf extract, 250 milligrams of ForsLean, 50 milligrams of Paradoxine, and 50 milligrams of Capsimax
Flavors: None – sold as capsules
Third-party tested: Analytical Resource Laboratories Certified; Elite Manufacturing & Packaging Third-Party Tested
Check Price
Pros
Utilizes an allergen control program that processes products without allergen contamination
Vegan and vegetarian-friendly ingredients and manufacturing standards
Gluten-free and non-GMO (genetically modified organism)
Cons
Some reviewers report experiencing gastrointestinal discomfort such as stomach cramping and loose bowel movements
If you are sensitive to stimulants commonly found in dietary supplements, there is hope for you yet. When you need a little boost in your supplement line-up that helps with cutting, consider using Transparent Labs Stim-Free Fat Burner.
This supplement is made up of four key ingredients that may help you with fat loss by burning fat more efficiently: green tea leaf extract, ForsLean, Paradoxine, and Capsimax.
A randomized, double-blind trial found a significant correlation between green tea extract dosing and weight loss, a decreased waist circumference, and improved lipid panels (blood tests that measure the levels of fat in your blood). (9) Another research study found that supplementing with ForsLean ingredients safely and effectively led to an overall reduction in adipose tissue. (10)
Paradoxine — aka "Grains of Paradise" — may increase energy use and burn fat. (11) (Sorry ladies, most studies correlate this process to only men.) Studies involving Capsimax found that participants had elevated core temperatures that increased their metabolism and promoted weight loss. (12)
In addition to its benefits, Transparent Labs Stim-Free Fat Burner is made without artificial colors or sweeteners. It is also sold as capsules. The convenience of the capsules may come in handy if you are looking to add a product to your routine that you can easily take on the go.
Best BCAAs for Bodybuilding: Jacked Factory BCAA Powder
Jacked Factory BCAA Powder
Number of servings: 30
Price per serving: $0.60 to $0.67
Amount of BCAAs per serving: Six grams
Calories per serving: Less than 30
Flavors: Blue Raspberry, Fruit Punch, Unflavored
Third-party tested: cGMP-certified
Check Price
Pros
Each scoop provides six grams of the research-backed 2:1:1 ratio of branched-chain amino acids (BCAAs)
Made with fermented BCAAs to help with digestibility and absorption
Manufactured in a cGMP-certified, FDA-registered facility
Cons
Contains the artificial sweetener sucralose
Exercise will almost certainly lead to muscle soreness and fatigue. Wouldn't it be wonderful if a supplement existed that could delay muscle pain and boost your endurance? With Jacked Factory BCAA Fermented, your search for said supplement is over.
Branched-chain amino acids are significantly researched due to their potential to help delay muscle fatigue and reduce overall muscle soreness. Jacked Factory BCAA Fermented offers the research-backed 2:1:1 ratio of branched-chain amino acids. But what exactly does that mean?
There are only three branched-chain amino acids: l-leucine, l-valine, and l-isoleucine. The 2:1:1 ratio simply means that the best way to consume these amino acids is by ingesting double the amount of leucine than valine and isoleucine. The double consumption of leucine may lead to an increase in muscle protein synthesis and improved performance. (13)(14)
One of the most affordable yet quality BCAA supplements on the market, this product offers flavor options that current users can't get enough of. The powder also mixes easily without leaving clumps and tastes great at any temperature — just ask my Jacked Factory fan and exercise enthusiast hubby.
Spirulina powder may be used to provide natural coloring for this powder, but the health benefits it provides aren't anything to ignore. Spirulina is an alga that has caught a lot of positive attention for its ability to decrease blood pressure, reduce tumor growth risk, and boost the immune system. (15)
Best Vegan Bodybuilding Supplement: Naked Nutrition Vegan Weight Gainer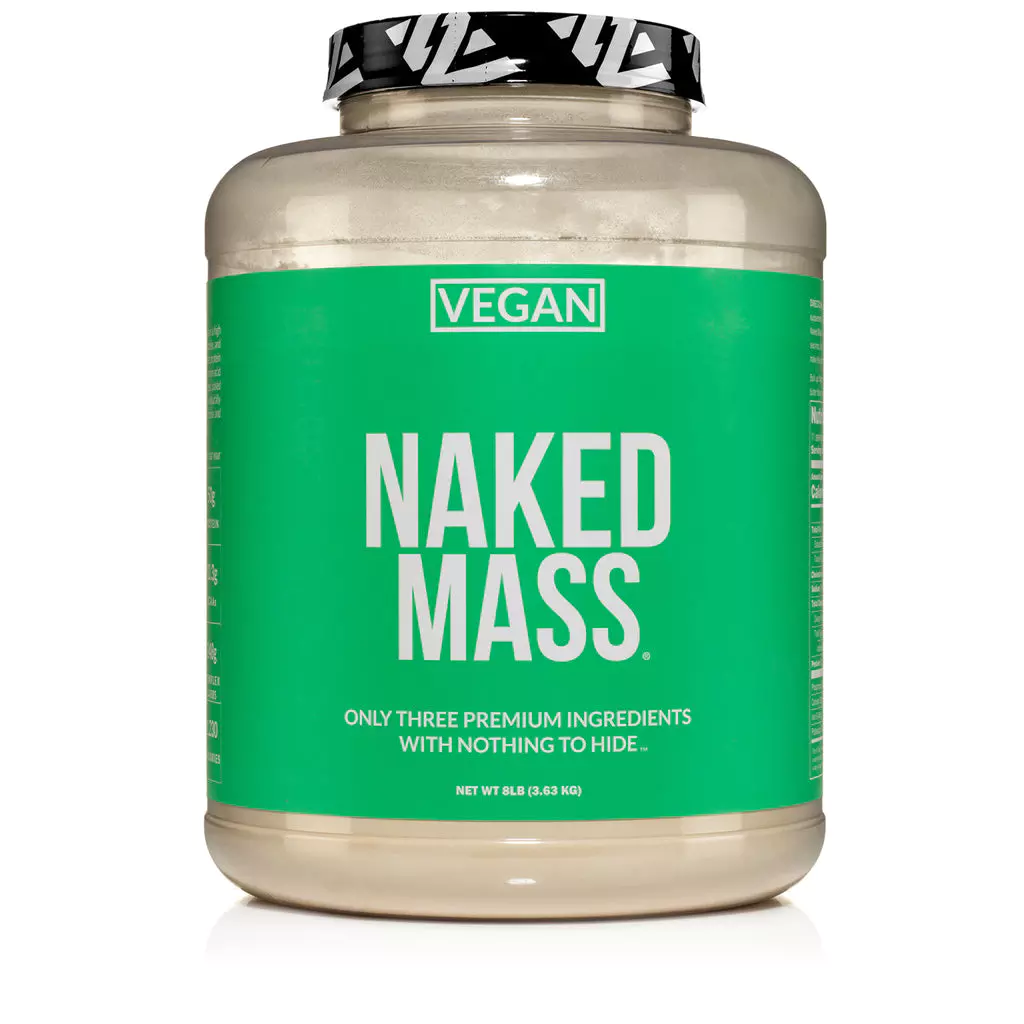 Naked Nutrition Vegan Weight Gainer
Number of servings: 11
Price per serving: $5.91
Calories per serving: 1,230 to 1,280
Protein per serving: 50 grams
Fat per serving: Four to 15 grams
Carbohydrates per serving: 237 to 248 grams
Check Price
Pros
Contains vegan and vegetarian-friendly protein sources
Gluten-free and dairy-free
No artificial colors, flavors, or sweeteners
Cons
It takes four scoops to equal one serving – this will increase the amount of fluid you will need to mix with it for the best solubility
Whether or not you seek a product that is vegan-friendly, the Naked Nutrition weight gainer supplement is sure to boost your caloric intake and help you pack on muscle. With your health in mind, this product is made without artificial sweeteners, colors, or additives. In fact, it contains only three key ingredients: organic tapioca maltodextrin, yellow pea protein, and organic brown rice protein.
Yellow pea protein is a plant-based protein alternative to whey or other animal-based protein sources. It may help subdue your appetite, decrease circulating fat in your blood, and decrease your blood pressure. (16)
Tapioca maltodextrin is classified as a resistant starch — in other words, it is difficult for our bodies to digest it. This might sound like a bad thing, but it has a positive effect. Because it has low digestibility, tapioca maltodextrin usually doesn't lead to a rapidly increased glucose level. This is in your favor since it can help to regulate your metabolism. (17)
Also assisting in metabolism regulation is brown rice. Brown rice has been called "medical rice" because of its long list of potential health benefits. These benefits include the possible prevention of cancer, diabetes, cardiovascular disease, and chronic kidney disease. (18)
It is apparent that this vegan supplement uses evidence-based ingredients. However, the nutrient profile may be too heavy-handed for some. The recommended serving size is four scoops. This winds up being 1,230 calories, 50 grams of protein, 248 grams of carbohydrates, and around 10 grams of BCAAs. If you are not looking to bulk, consider supplementing with one to two scoops instead.
Best Creatine for Bodybuilding: Jacked Factory Creatine Monohydrate Powder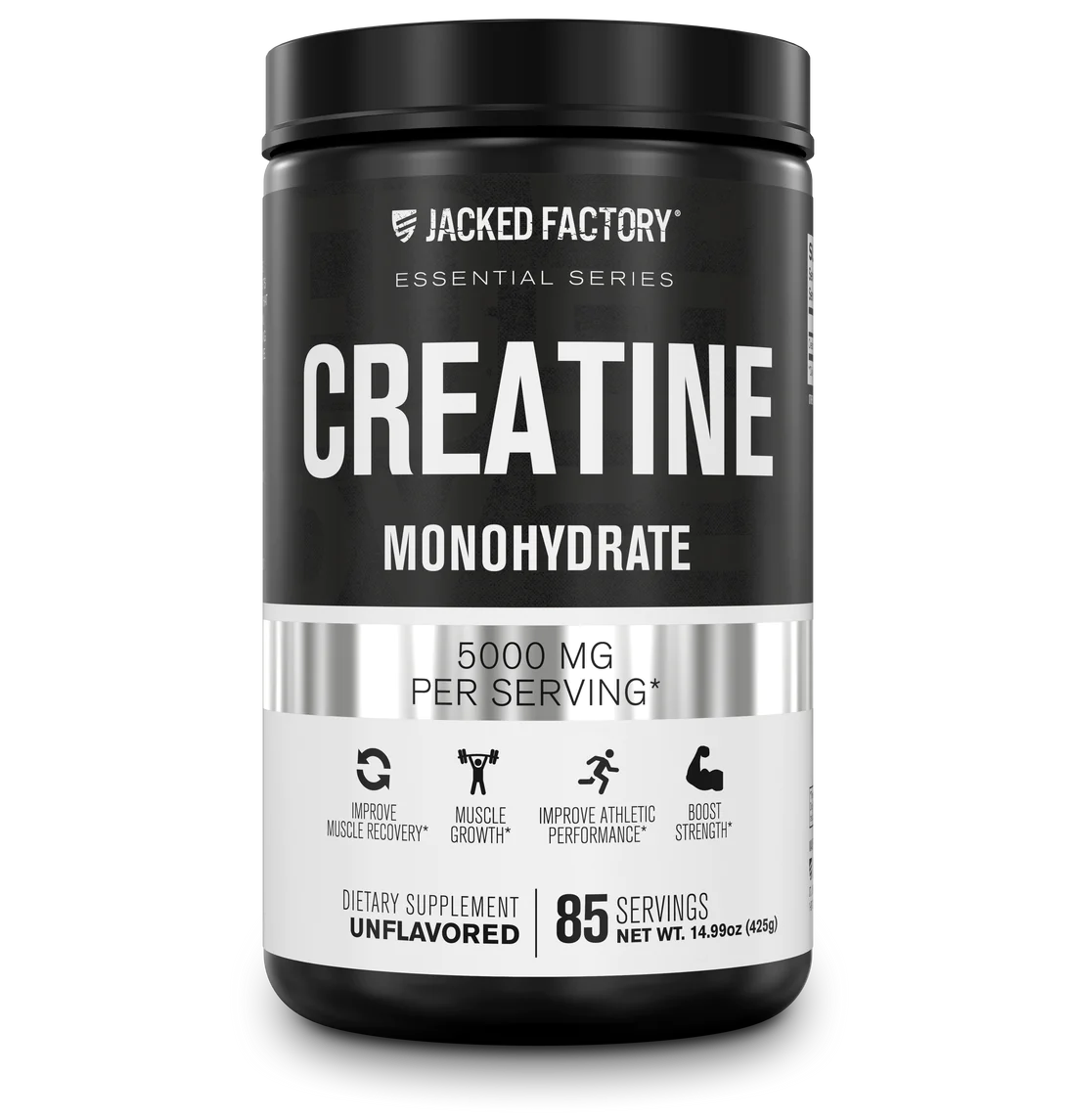 Pros
Affordable when compared to other creatine powders on the market
Made without fillers, artificial food dyes, or added sugars – one ingredient only
Creatine monohydrate is a widely-researched form of creatine
Cons
No flavor options (may not count as a con if unflavored is what you are looking for!)
Creatine monohydrate is the most popular form of creatine studied. Many studies have proven that supplementing with the best creatine may improve recovery time, increase endurance, boost strength, and help with building lean muscle mass. Off-season bodybuilders can maintain muscle mass by ingesting two to three grams of creatine daily. However, if you are looking to gain muscle mass, try aiming for five grams a day. (19)
Jacked Factory's creatine monohydrate supplement provides you with those recommended five grams of creatine monohydrate per scoop. Similar to Jacked Factory's BCAA supplement, its creatine supplement is one of the most affordable creatine powders you will find on the market. One 15-ounce tub is nearly a three-month supply.
You will not find any special flavor options for this product, but that hasn't stopped thousands of users from supplementing with it. Most reviewers are happy it is unflavored and often report that it has high solubility. This is good news, as nobody likes a clumpy workout supplement.
Best Caffeine-Free Supplement for Bodybuilding: Legion Athletics Pulse Stim-Free Pre-Workout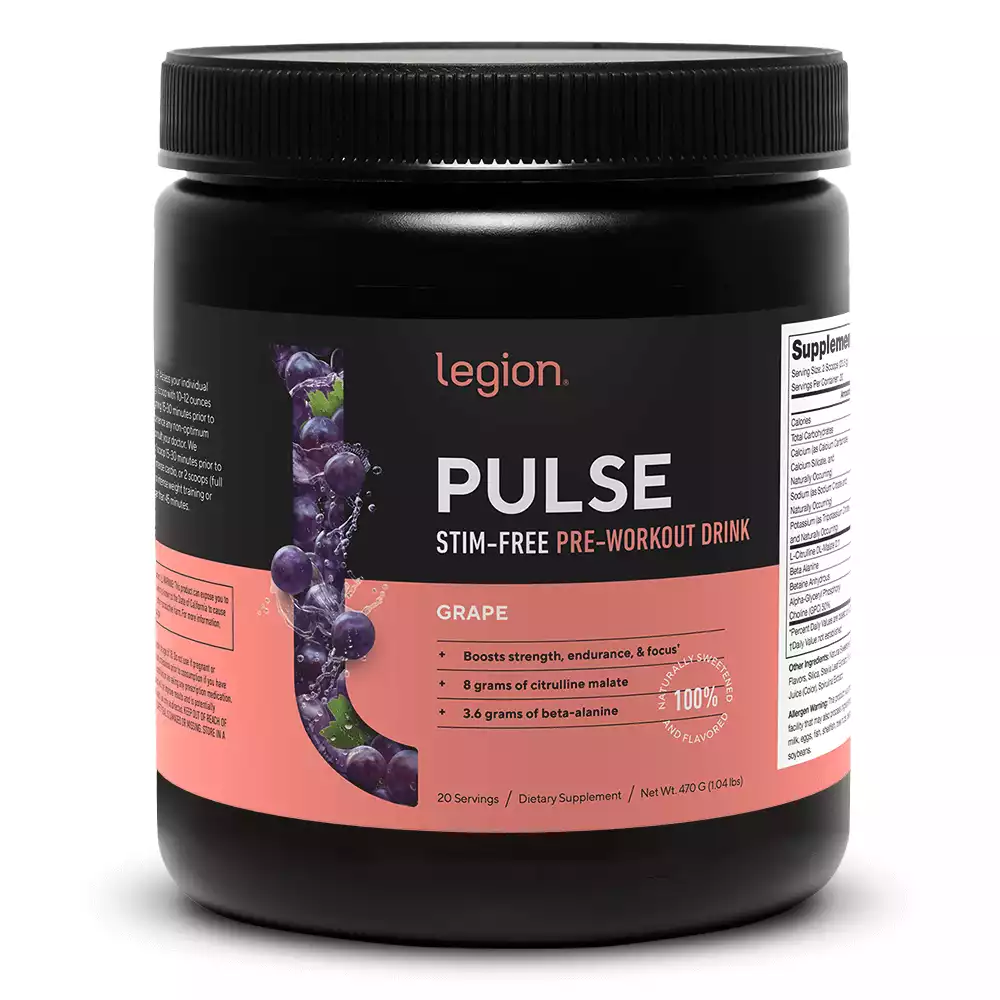 Legion Pulse Stim-Free Pre-Workout
Number of servings: 20
Cost per serving: $2.25
Noteworthy ingredients: Eight grams of l-citrulline dl-malate 2:1, just over 3.5 grams of beta-alanine, 2.5 grams of betaine anhydrous, and 300 milligrams of alpha-glycerylphosphorylcholine
Flavors: Blue Raspberry, Fruit Punch, Grape, Green Apple, Sour Candy, Strawberry Kiwi, Tropical Punch
Third-party tested: Labdoor tested for purity
Check Price
Pros
Reviewers report easy mixability and digestion
Made without proprietary blends — formulation transparency is guaranteed
Made in an NSF-certified and cGMP-compliant facility in the United States
Cons
Some customers struggle with the taste
For the non-adrenaline junkies out there, we recommend Legion Athletics Pulse Stim-Free Pre-Workout. As its name suggests, you will not find any stimulants within its ingredient makeup. Caffeine-free but still considered a pre-workout supplement? Yep — keep reading to find out why.
This product has eight grams of l-citrulline dl-malate, 3.6 grams of beta-alanine, 2.5 grams of betaine anhydrous, and 300 milligrams of alpha-glycerylphosphorylcholine (GPC). As Legion's website suggests, the ingredients in Pulse Stim-Free are heavily supported by peer-reviewed research studies.
The addition of citrulline malate and beta-alanine may prove beneficial to your workout, as they can boost your endurance during resistance exercises such as weightlifting. (20)(21) Betaine may improve your metabolism and increase your skeletal muscle strength. (22) Lastly, alpha-GPC may act as a cognition-enhancing agent. (23)
This third-party tested powder is made with all-natural ingredients, and Legion is honest about what it uses to create it. Reviewers are pleased with how easily this product mixes, and it gets bonus points for being easily digested. Because it lacks caffeine, unlike other popular pre-workout supplements, this powder can help you focus on your workout without the jitters or post-workout crashes.
Best Bulking Stack for Bodybuilding: CrazyBulk Bulking Stack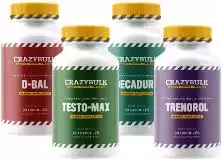 CrazyBulk Bulking Stack
What's included: D-Bal, Testo-Max, DecaDuro, and Trenorol
Cost per stack: $184.99 as of the time of this writing
Supply quantity: One month
Flavors: None — sold as capsules
Third-party tested: cGMP-certified
Check Price
Pros
Delivered within 24 to 48 hours of ordering
Free shipping in the United States and internationally
You save just over 20 percent when you purchase the Bulking Stack instead of buying each individual product
Cons
Made with heavily processed ingredients such as maltodextrin
If you prefer capsules over powder, you're in luck. Unlike other products we have reviewed, the CrazyBulk Bulking Stack comes in four different bottles with up to 120 capsules per bottle. If you work out daily, it is recommended to supplement every day with these products. Their combined ingredients have the potential to leave you with the muscle gains you have been dreaming of.
The first supplement is Testo-Max. Testo-Max is made with men in mind and includes testosterone boosters. It offers a unique combination of vitamins, minerals, and natural ingredients, with some of the most noteworthy being vitamin B6 and vitamin D.
Recently, vitamin B6 has been associated with managing hormone receptors — particularly testosterone. Research suggests that an adequate B6 intake may help individuals maintain healthy testosterone levels. (24) Further research reveals that vitamin D deficiency is strongly associated with low testosterone levels. (25) Testo-Max has your back and provides you with 260% of your daily value for vitamin D.
Aim to take Trenorol and DecaDuro prior to your workout for the best results. Among other ingredients, you will find 75 milligrams of pepsin in the Trenorol supplement. Pepsin is a digestive enzyme responsible for breaking down protein. Since adequate protein absorption is crucial to increasing muscle mass, this ingredient is both helpful and unique. (26)
DecaDuro's most prominent ingredient is wild yam root. The specific species of yam that CrazyBulk uses may help with muscle contraction and muscle DNA synthesis. (27)
To finish out your bulking stack, supplement with D-Bal post-workout. A very popular pick on CrazyBulk's site, it has a special blend of ingredients, including 200 milligrams of ashwagandha per serving. This adaptogenic plant, which may help your body handle stress better, has been a hot topic of research for a while now because of its potential health benefits. When compared to placebo groups, studies show that men and women who supplemented with ashwagandha had increased endurance and improved muscle recovery. (28)
Unlike other products in this review, this bulk pack of supplements requires cycling to prevent any liver damage or prolonged intestinal inflammation. Be sure to consult your physician before starting any new supplement.
Best Protein for Bodybuilding: Transparent Labs Whey Protein Isolate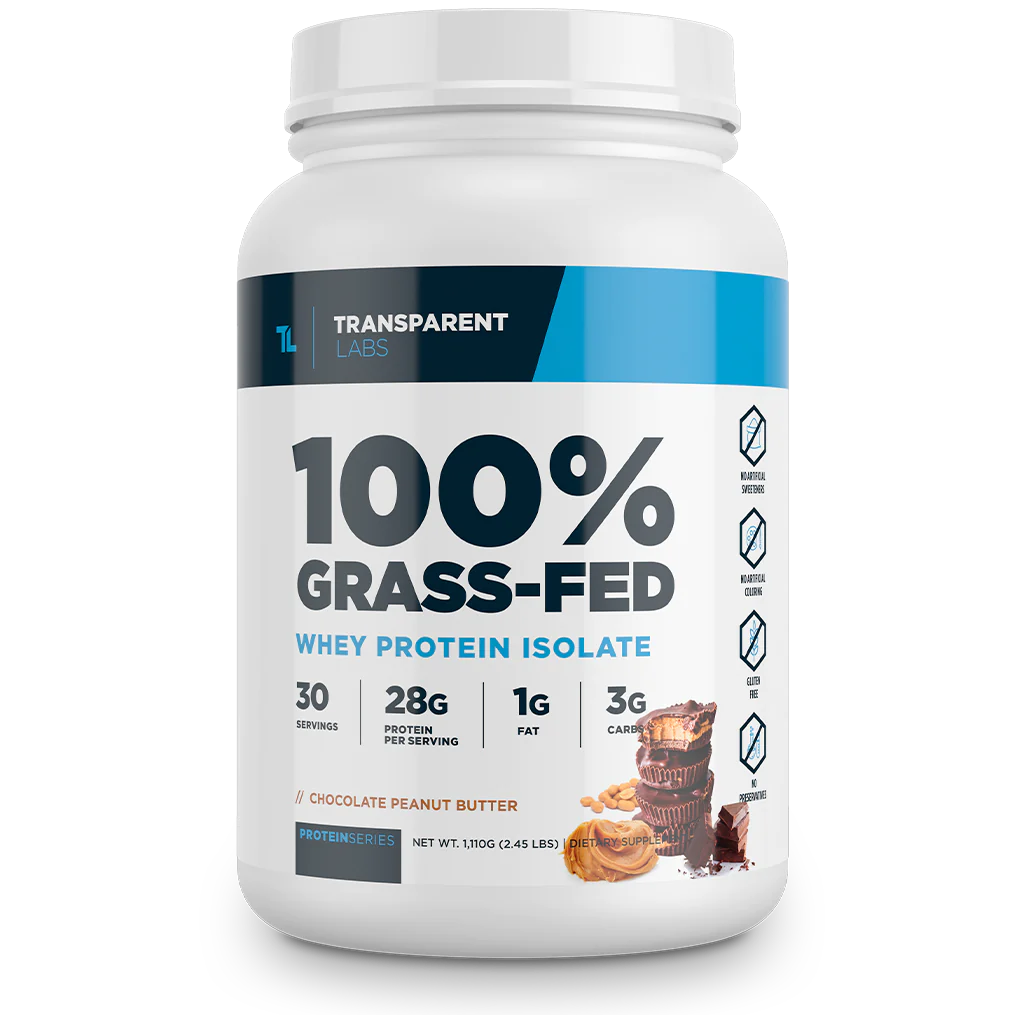 Transparent Labs Grass-Fed Whey Protein Isolate
Protein type: Whey protein isolate
Number of servings: 30
Cost: $2.00 per serving
Calories per serving: 120 to 150
Protein per serving: 28 grams
Flavors: Chocolate Peanut Butter, Cinnamon French Toast, French Vanilla, Milk Chocolate, Mocha, Oatmeal Chocolate Chip Cookie, Strawberry, Unflavored, Vanilla Peanut Butter
Third-party tested: Yes, by independent labs
Check Price
Pros
No artificial sweeteners, colors, or preservatives
Manufactured with whey isolate – a form of protein that is typically easier to digest and absorb
Mixes well with most liquids and users report no clumping concerns
Cons
More expensive per scoop than other whey protein supplements
Do you have time to sift through 44 million results? At the time of this writing, that is how many answers you will get if you Google "best protein powder for bodybuilding." Let us do the research so that you don't have to! We are true believers that Transparent Labs Whey Protein Isolate is the best protein supplement powder for bodybuilders.
Most protein powders will give you 20 to 25 grams of protein per scoop. You will not have to stress about ingesting enough protein when you supplement with this product. It delivers a heaping 28 grams of pure whey isolate per scoop. Research shows that combining whey protein supplementation with resistance training can increase lean muscle mass without increasing overall body fat composition or decreasing lean body mass. (29)
When working out, electrolytes are your friends! They can help keep you hydrated during your workout, decrease muscle cramps, and preserve your energy levels. Per scoop, this product offers 160 milligrams of sodium, 114 milligrams of calcium, and 130 milligrams of potassium.
Truthfully, it is hard to find a con about this supplement. It is all-natural, easily mixes without clumps, and tastes great. However, it is on the expensive side when compared to other whey protein powders on the market, which can cost $1.50 (or even less) per serving.
Best Recovery Supplement for Bodybuilding: Kaged Re-Kaged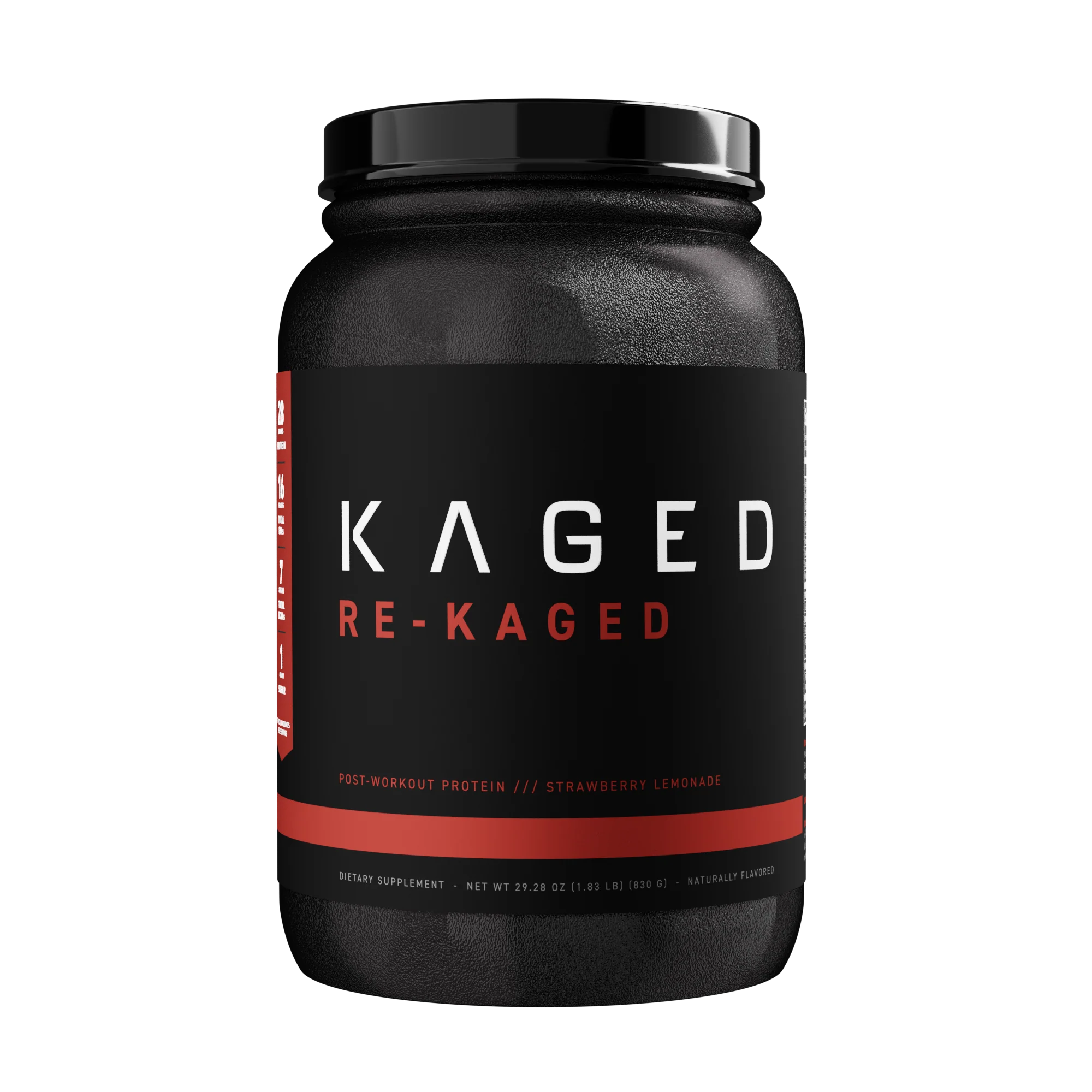 Kaged Re-Kaged
Number of servings: 20
Cost per serving: $2.25
Protein per serving: 28 grams
Flavors: Iced Lemon Cake, Orange Kream, Strawberry Lemonade
Third-party tested: Informed Choice Certified
Check Price
Pros
Contains a solid blend of electrolytes that help you stay hydrated post-workout
Low-carbohydrate, low-sugar, and low-fat supplement
Manufactured with a digestive enzyme blend that may help you absorb and digest it easier and decrease intestinal discomfort
Cons
Made with gum fillers and the artificial sweetener sucralose
Not dairy-free — avoid if you have a milk allergy
Post-workout recovery is just as important as all of the hard work you put in. Your metabolism remains anabolically active (in favor of making muscle) for up to two hours after you finish your workout routine, so it's essential to supplement with a solid recovery shake. Kaged Re-Kaged has all the benefits your burning muscles need after exercising.
In addition to 28 grams of whey protein isolate (which we know may have fantastic bulking capabilities), this low-carbohydrate and low-fat powder will provide you with an electrolyte blend to keep you hydrated. It also has three grams of fermented glutamine, 1.5 grams of creatine, and 280 milligrams of digestive enzymes.
Glutamine may be considered a non-essential amino acid, meaning our bodies produce it and we don't need to get it from food. But its role in muscle protein synthesis is definitely essential. Glutamine is metabolized at a higher rate than all other amino acids and plays a direct role in how our genes turn on and off for creating muscle mass. (30)
To aid in the digestion of this powder, maximize nutrient absorption, and decrease gut discomfort side effects, Re-Kaged offers what many other dietary supplements do not: a Prohydrolase digestive enzyme blend. One study found that the combination of Prohydrolase and 26 grams of whey protein led to elevations in the presence of amino acids (the building blocks for protein and muscle) for up to 2.5 hours post-ingestion. (31)
How We Chose the Best Bodybuilding Supplements
Your days are busy and it can be hard to find the time to research products that will support your bodybuilding training. To help you reach your goals, we are committed to giving you fact-checked reviews so that you do not have to take time out of your day to go down a rabbit hole on the internet. Instead, treat this review as your roadmap for the best bodybuilding supplements and save your time for the gym.
To create the list of supplements in this review, we relied heavily on evidence-based research and third-party verification. There's no need to sweat about the safety or efficacy of these products. Since everyone's fitness journey is different, we included a variety of supplements that can fit into a range of budgets in this review. We cover several bodybuilding supplements that support different goals, such as helping boost pre-workout energy levels, cutting, bulking, and recovery. Keeping diversity in mind, we also chose supplements that can fit into different dietary lifestyles: vegan, vegetarian, all-natural, and meat-eaters.
Benefits of Bodybuilding Supplements
Some of the many benefits of bodybuilding supplements include the following:
What To Consider When Buying Bodybuilding Supplements
To help you make the most well-informed decision you can, we researched the following for every bodybuilding supplement discussed above: nutrient profile, price, product quality and integrity, and supplement type. Let's take a closer look at each of these below.
Nutritional Information
Researchers have found a positive correlation between ingredients found in the supplements above and various bodybuilding goals. Macronutrients (carbs, fat, and protein) and micronutrients (vitamins and minerals) impact your health in different ways. Depending on the nutritional makeup of the dietary supplement, you have the potential to gain a range of benefits that support your fitness goals.
However, the benefits are only as good as the ingredient purity and supplement timing. By that, I mean you want to choose a supplement that coincides with what you are trying to achieve. For example, if you are looking to reduce muscle fatigue and soreness, the Jacked Factory BCAA Fermented supplement would be a good one to consider. But if you want a stimulant-free pre-workout that can help improve your focus, Legion Athletics Pulse Stim-Free may be more in line with your needs.
If you need more guidance on what nutrients can help support your fitness goals, talk to a registered dietitian nutritionist to help you make an expert-guided choice.
Price
We understand that the price of a product is an important factor in deciding what supplement you should go with. Just because a supplement may be more affordable, does not necessarily mean that it is made with cheaper ingredients. The supplements in this review have a cost range of $18 to $185.
For the supplements above, you will find that the cheaper options put their ingredients through purification testing just as frequently as the higher-priced products. A notable difference, though, is that the more expensive supplements are more likely to contain a broad spectrum of ingredients that can help support many parts of your exercise routine. If you are really sold on a product above and it seems out of your price range, consider bulk purchasing or subscribing to auto-deliveries to get a discount on your order.
Supplement Quality and Integrity
Be careful when choosing which supplement you want to go with. Because dietary supplements are not FDA regulated, it is important to make sure that the product you choose has been third-party tested. Third-party testing and certifications speak to the product's purity and the manufacturer's credibility. Manufacturers who take this extra step to bridge your trust may be worth investing in.
Supplement Type
Not all supplements are made the same. You will really want to hone in on what bodybuilding goal you want to focus on and let that guide your decision. To help you along, we consolidated this review to reflect different situations in which you may want to supplement. There are dietary supplements that may help with fat loss and others that can help you increase your protein intake. Refine your fitness goal and look to this review to help you choose a product that will help support it.
How and When To Take Bodybuilding Supplements
The "how" and "when" to take bodybuilding supplements will rely entirely on which product you choose. Dietary supplements are generally geared toward a specific part of your workout and what you are trying to achieve. With that in mind, you will need to alter your "how" and "when" to the "what" you are taking. For example, branched-chain amino acids are best taken immediately after and for up to two hours after your workout. However, it is ideal to drink your protein shake no later than an hour after you complete your exercise.
Each product will also have timing and dosage guidelines on its label. If you're unsure of the best way to take a certain supplement, start by following the brand's recommendations.
Final Thoughts
Bodybuilding supplements can play an important role in helping you meet your fitness and health needs. They may enhance your workout by increasing cognitive focus, reducing muscle soreness, improving athletic performance, and increasing overall muscle mass and strength. Whether you are looking for a how-to guide on what supplements to use for different parts of your workout or you want to hone in on a particular goal, Breaking Muscle has you covered. To save you money and time, we have narrowed down the literal thousands of dietary supplements out there to provide you with our top 10 choices.
To make your fitness journey even easier, we looked at all of these products and compared them against different situations in which you may need them. Bodybuilding takes time and dedication, and we are committed to ensuring you have all the information needed to make the best decision for you. If you need a gluten-free or plant-based product, one made without anything artificial, a supplement in the form of a capsule versus a powder, something for weight loss or weight gain, or simply the best protein powder for bulking — you can depend on this review to help you make an informed, research-supported choice.
FAQs
Which supplement is best for bodybuilding?
The best bodybuilding supplement will depend on what your fitness goals are, any underlying medical concerns, and food allergies or intolerances. If we had to pick one, though, we'd choose Transparent Labs Whey Protein Isolate because it contains all-natural ingredients and provides 28 grams of protein to help you build muscle.
What is the #1 supplement for muscle growth?
Kaged Re-Kaged is a post-workout protein supplement that offers essential amino acids, electrolytes, creatine, digestive enzymes, and whey protein isolate. The unique combination of these nutrients can help you increase muscle mass while simultaneously recovering after your workout.
Are any supplements worth taking for bodybuilding?
Certain supplements are worth taking for bodybuilding, but which ones you take will depend on your goals. Since everyone's fitness journey is individual, it is important to choose a supplement that meets your specific needs. For example, using a supplement designated as a pre-workout will not offer the same benefits as one designated as a post-workout recovery drink. You'll want to choose wisely.
What helps muscle growth?
Muscle growth can be achieved through a combination of a healthy diet, lifting weights regularly, and appropriate dietary supplements. It is important to have an exercise routine that focuses on different body parts to build muscle consistently while giving different parts of your body rest. Muscle-building supplements can help you achieve your goal but are not intended to replace a balanced diet of whole foods.
What supplements do bodybuilders take?
Bodybuilders rely on a combination of many different supplements. They look for whey protein, creatine, branched-chain amino acids, citrulline, glutamine, and beta-alanine, to name a few. These supplements contain ingredients that can offer you the best chance to increase muscle mass, lose body weight from fat, and recover quickly post-workout.
Research
Hong AR, Kim SW. Effects of resistance exercise on bone health. Endocrinol Metab. 2018;33(4):435-444. doi: 10.3803/EnM.2018.33.4.435
Helms ER, Zinn C, Rowlands DS, et al. A systematic review of dietary protein during caloric restriction in resistance trained lean athletes: a case for higher intakes. IJSNEM. 2013;24(2):1127-138. doi: 10.1123/ijsnewm.2013-0054
Wu G. Dietary protein intake and human health. Food Funct. 2016;7(3):1251-1265. doi:10.1039/c5fo01530h
Helms ER, Aragon AA, Fitschen PJ. Evidence-based recommendations for natural bodybuilding contest preparation: nutrition and supplementation. IJSNEM. 2022;11(1). doi: 10.1186/1550-2783-11-20
Kaczka P, Batra A, Kubicka K, et al. Effects of pre-workout multi-ingredient supplement on anaerobic performance: randomized double-blind crossover study. IJERPB. 2020;17(21):8262. doi: 10.3390/ijerph17218262
Zhang J, Chen J, Sui X, et al. Association between different types of exercise and intake of nutrients including carbohydrate, fat, protein, and b vitamins in young adults. Nutrients. 2023;15(4):806. doi: 10.3390/nu15040806
Nicoll JX, Fry AC, Mosier EM. The effects of a caffeine containing pre-workout supplement on β2-adrenergic and MAPK signaling during resistance exercise. Eur J Appl Physiol. 2023;123:585–599. doi: 10.1007/s00421-022-05085-0
Fernández-Lázaro D, Mielgo-Ayuso J, Córdova Martínez A, et al. Iron and physical activity: bioavailability enhancers, properties of black pepper (bioperine®) and potential applications. Nutrients. 2020;12(6):1886. doi: 10.3390/nu12061886
Chen IJ, Liu CY, Chiu JP, et al. Therapeutic effect of high-dose green tea extract on weight reduction: a randomized, double-blind placebo-controlled clinical trial. Clin Nutr. 2016;35(3):592-599. doi: 10.1016/j.clnu.2015.05.003
Kamohara S. An evidence-based review: anti-obesity effect of coleus forskohlii. Pers Med Uni. 2016;5:16-20. doi: 10.1016/j.pmu.2016.02.001
Sugita J, Yoneshiro T, Hatano T, et al. Grains of paradise (Aframomum melegueta) extract activates brown adipose tissue and increases whole-body energy expenditure in men. Br J Nutr. 2013;110(4):733-738. doi:10.1017/S0007114512005715
Juturu V, Deshpande J. Capsaicinoids (CAPs) decrease appetite measures – an open label study in free living individuals. FASEB Journ. 2016;30(1):226. Doi: 10.1096/fasebj.30.1_supplement.lb226
Nie C, He T, Zhang W, et al. Branched chain amino acids: beyond nutrition metabolism. Int J Mol Sci. 2018;19(4):954. doi: 10.3390/ijms19040954
Waldron M, Whelan K, Jeffries O, et al. The effects of acute branched-chain amino acid supplementation on recovery from a single bout of hypertrophy exercise in resistance-trained athletes. Appl Physiol Nutr Metab. 2017;42(6):630-636. doi: 10.1139/apnm-2016-0569
Ovando CA, Cesar de Carbalho J, Vinicius de Melo Pereira G, et al. Functional properties and health benefits of bioactive peptides derived from spirulina: a review. Food Rev Intern. 2018;34:1:34-51, doi: 10.1080/87559129.2016.1210632
Stilling K. Health benefits of pea protein isolate: a comparative review. SURG. 2020;12(1). doi: 10.21083/surg.v12i1.6111
Astina J, Sapwarobol S. Attenuation of glycaemic and insulin responses following tapioca resistant maltodextrin consumption in healthy subjects: a randomised cross-over controlled trial. Journ Nutr Sci. 2020;9:(29). doi:10.1017/jns.2020.22
Watanabe S. The potential health benefits of brown rice. Rice Crops – Productivity, quality and sustainability. 2022;2. doi: 10.5772/intechopen.107543
Iraki J, Fitschen P, Espinar S, et al. Nutrition recommendations for bodybuilders in the off-season: a narrative review. Sports. 2019;7(7):154. doi: 10.3390/sports7070154
Varvik Ft, Bjornsen T, Gonzalez AM. Acute effect of citrulline malate on repetition performance during strength training: a systematic review and meta-analysis. IJSNEM. 2021;31(4):350-358. doi: 10.1123/ijsnem.2020-0295
Saunders B, Elliott-Sale K, Artioli GG. etal. B-alanine supplementation to improve exercise capacity and performance: a systematic review and meta-analysis. BJSM. 2017;51:658-669. doi: 10.1136/bjsports-2016-096396
Machek SB, Harris DR, Zawieja EE, et al. The impacts of combined blood flow restriction training and betaine supplementation on one-leg press muscular endurance, exercise-associated lactate concentrations, serum metabolic biomarkers, and hypoxia-inducible factor-1α gene expression. Nutrients. 2022;14(23):5040. doi: 10.3390/nu14235040
Traini E, Bramanti V, Amenta F. Choline alphoscerate (alpha-glyceryl-phosphoryl-choline) an old choline- containing phospholipid with a still interesting profile as cognition enhancing agent. Curr Alzh Res. 2013;10(10)L1070-1079.
Parra M, Stahl S, Hellmann H. Vitamin B6 and its role in cell metabolism and physiology. Cells. 2018;7(7):84. doi: 10.3390/cells7070084
Zamir A, Ben-Zeev T, Hoffman JR. Manipulation of dietary intake on changes in circulating testosterone concentrations. Nutrients. 2021;13(10):3375. doi:10.3390/nu13103375
Heda R, Toro F, Tombazzi CR. Physiology, Pepsin. In: StatPearls. Treasure Island (FL): StatPearls Publishing; May 1, 2023.
Obidiegwu JE, Lyons JB, Chilaka CA. The dioscorea genus (yam)—an appraisal of nutritional and therapeutic potentials. Foods. 2020;9(9):1304. doi: 10.3390/foods9091304
Bonilla DA, Moreno Y, Gho C, et al. Effects of ashwagandha (withania somnifera) on physical performance: systematic review and bayesian meta-analysis. J Funct Morphol. 2021;6(1):20. doi: 10.3390/jfmk6010020
Duarte NM, Cruz AL, Silva DC, et al. Intake of whey isolate supplement and muscle mass gains in young healthy adults when combined with resistance training: a blinded randomized clinical trial (pilot study). J Sports Med Phys Fitness. 2020;60(1) 75-84. doi:10.23736/s0022-4707.19.09741-x.
Cruzat V, Macedo Rogero M, Noel Keane K, et al. Glutamine: metabolism and immune function, supplementation and clinical translation. Nutrients. 2018;10(11):1564. doi: 10.3390/nu10111564
Townsend JR, Morimune JE, Jones MD, et al. The effect of prohydrolase® on the amino acid and intramuscular anabolic signaling response to resistance exercise in trained males. Sports. 2020;8(2):13. doi:10.3390/sports8020013