It's beginning to look a lot like Christmas, which means friends and relatives are scratching their heads trying to come up with gift ideas for the endurance athletes in their lives.
Rather than feature the latest gadgets (although I am guilty in one instance here), let's look at the best gifts for improving performance that are also unique ideas. After all, you can have enough cycling socks.
Here are my gift ideas for the endurance athletes in your life.
Finis Tempo Trainer Pro
Price: $49.99
Where to Get It: Finis, Inc.
Description: Over the last couple of years there has been a strong focus on technique and reducing stroke count. Many swimmers consider the benchmark of swim improvement to be the number of strokes it takes them to swim fifty meters.
The issue I have seen, though, is that while stroke length and technique have improved, stroke rate (arm turnover) has decreased as athletes concentrate more on technique and glide. The average age-grouper has a swim cadence in the very low sixties. Compare this to a professional triathlete who is typically in the high seventies and to Olympic swimmers in the nineties. 
The tempo trainer allows the swimmer to find his or her optimum cadence while maintaining good technique. You can also define training sets to continue improvement. It even makes a handy tool for improving run cadence.
4iiii Precision Power Meter
Price: $399.99
Where to Get It: 4iiii
Description: A power meter is the gold standard for improving bike strength. It also allows athletes to race in a zone that optimizes performance without compromising the ability to run off the bike.
Until recently, the issue with power meters was cost, with a unit leaving little change out of $2,500.00. The 4iiii Precision Power Meter changed this by introducing a power meter that is under $400.00 and attaches to your existing crank.
The 4iiii Precision provides the option to attach modules to both cranks (obviously increasing the price) for those who need stats on left-leg and right-leg power. But for the average athlete basing his or her training and racing around functional threshold power, having single leg power measurements will meet his or her needs.
By the way – also check out the Sportiii. It provides a heads-up graphical display of wattage, pace, and heart rate at a cheap price point. It's on my personal wish list!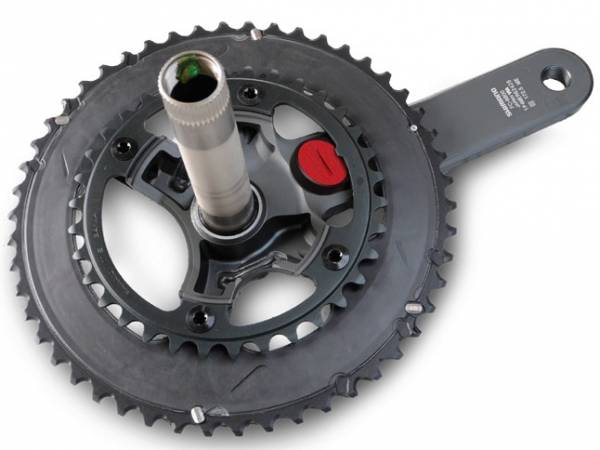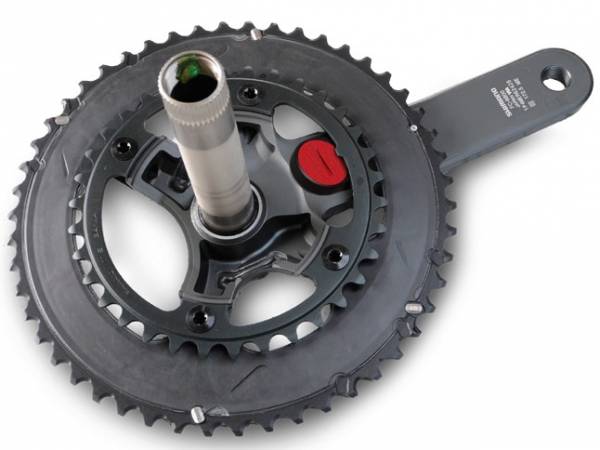 Bike Fit Gift Certificate
Price: $100.00 – $350.00
Description: It's amazing to see how many people clearly have their bike set up incorrectly at races. A $1,000.00 bike fitted correctly will outperform a $10,000.00 bike fitted poorly, especially when the event includes a run. Poor bike position doesn't just compromise power and aerodynamics, but also contributes to cramping and injuries.
If you purchase a bike fit gift certificate, make sure the fitter understands triathlon fits. Many of the angles – hip flexion, knee extension, knee flexion, and back angle – are different between a triathlon or time-trial fit and a road fit. Fitting systems such as Retul and Specialized BG Fitincorporate a physical assessment as part of the fit, though they are also more expensive than a local bike shop. So make sure you consider the specifics of what your loved one actually needs.
Magellan Mio Cyclo 505
Price: $499.99
Where to Get It: MagellanGPS
Description: There are many bike computers out there and Garmin seems to have sewn up the market. The Magellan Mio has two features that I love:
It provides ANT+ communication to Shimano 11-speed DI2. No other computer at this price point provides this. This feature allows athletes to record and analyze exactly what gear they were in during a training session and compare this to their cadence and wattage to define optimum gearing.
The "Surprise Me" feature allows the owner to enter a time or distance and the computer will calculate a ride for you based on commonly ridden routes. It also provides three alternatives in terms of hills. This feature is fantastic when visiting new areas or when you just want to explore.
The Mio also connects via Bluetooth to smartphones to display notifications of calls and messages, allows you to control your MP3 player, and automatically syncs via wi-fi with Strava, Training Peaks, and Facebook.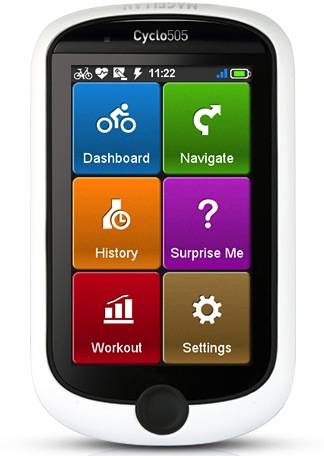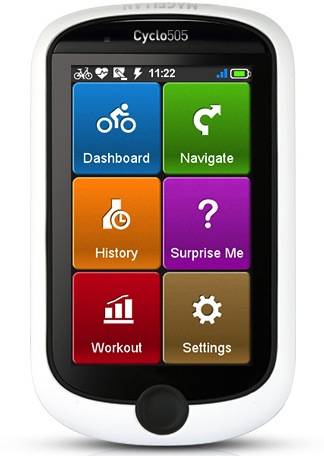 Garmin Forerunner 920XT
Price: $449.99
Where to Get It: Garmin
Description: Yes, this does fall into the category of "latest gadget," but the 920XT contains two features that are of massive benefit to runners. First, it contains a metronome that allows runners to work on their cadence. As detailed in my article Cadence and the Muscle Shortening Reflex, running at a higher cadence increases efficiency and economy.
READ: Running Cadence and the Muscle-Shortening Reflex
Second, the 920XT provides detailed stats for analyzing your run – cadence, ground contact time, and vertical oscillation – which allow the athlete and coach to analyze run technique or provide real-time metrics to focus on when training. It can even help with shoe choice!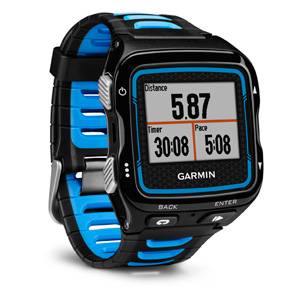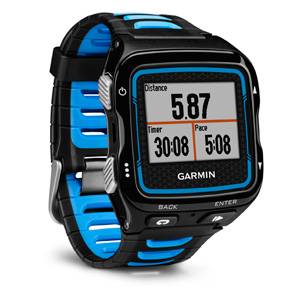 Perpetual Motion Running by Myself
Price: $9.99
Where to Get It: iTunes
Description: Just thought I would slip this one in. Rather than focus on running programs, this book gets into the mechanics of running and how to run more efficiently with less risk of injury.
The book is specifically designed for the iPad, so it is unique in that the drill and exercises explained in the book are live. The iPad allows for videos to be embedded in the pages of a text to better help the reader understand what is being communicated. And whether it be my book for someone else's, iBooks provides the ability to gift a book to another person with a personalized message.
Float Session
Price: Varies
Where to Get It: Your Local Floating Tank
Description: Triathletes lead busy lives, balancing training with work and family. A float in a float tank provides them with a time-out for their brains, helps relax pre-race, and reduces cortisol. Float tanks contain hyper-salted water, which allows the person to literally float. The tank can be closed and heated to body temperature for and experience of total sensory deprivation.
RELATED: Floating: It's For Real, It's Good For You, and It's Not Just For Hippies
Although floating is a great tool for relaxation, these tanks can also be used pre-race for visualization sessions. Most tanks allow for playing of sound files for subliminal suggestion sessions or you can just enjoy the complete silence.
iTunes Gift Certificate
Price: Varies
Where to Get It: iTunes
Description: There are many fantastic apps for athletes. Not just exercise apps, but also apps for pacing (Speedometer Gauge), workout planning (Seconds Pro), recovery testing (Oximeter), and even for calculating the right tire pressure for an event (iTire Pressure). Consider gifting these apps or a voucher and a suggested app list.
Training Mask 2.0
Price: $79.00
Where to Get It: Training Mask
Description: Altitude training has been used by athletes for many years with the train-low-recover-high philosophy being the most popular. But not everyone, indeed very few people, have the luxury of this sort of training. The Training Mask simulates altitudes from 3,000-18,000 feet in the comfort of your home, allowing the owner to optimize the effectiveness of his or her training.
When ordering, check out the different skins available. Not only can you optimize your training, but you can also scare the neighborhood children by looking like Bane from Batman.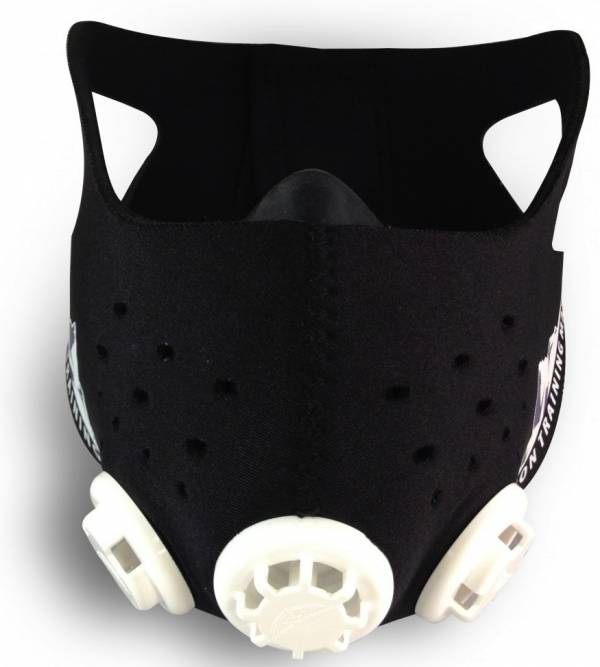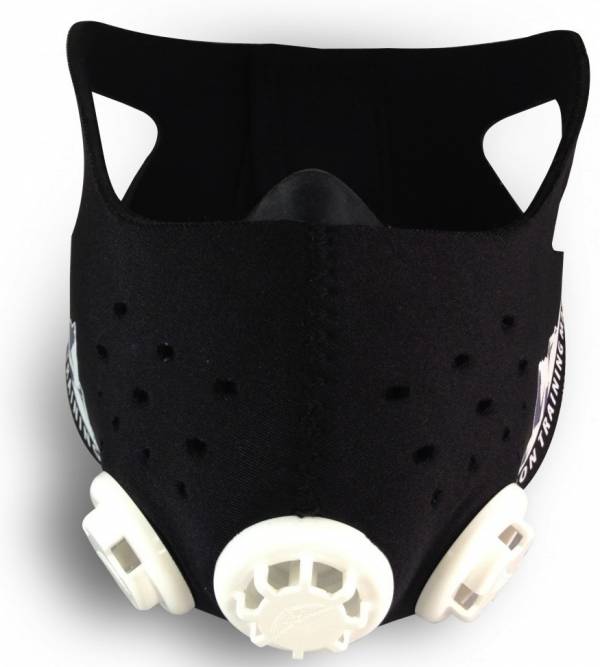 These are all products I own and actively use in my training and coaching. And I paid retail for them, so my recommendations are real. If you have thoughts on what would make a great gift for an endurance athlete, please feel free to share them in the comments below. Happy holidays!
Stay tuned for more 2014 holiday gift guides!