I love food. By food I mean high-quality, whole, organic food. This love is not cheap.
I love food. By food I mean high-quality, whole, organic food. This love is not cheap.
I am a believer in paying now for quality food instead of paying later with my health. But what if a budget can't sustain the expense of whole, organic eating? Many people believe – with good reason – that eating high-quality food is reserved only for those with a large amount of disposable income. My own beliefs in this matter are being put to the test.
My corporate job, in an industry I've worked for two decades, is about to disappear, dramatically and suddenly. It's scary, but my situation is certainly not unique in this economic climate. And like so many families, my budget belt has been cinched tightly. As I prioritize what's most important, quality food remains at the top of my list. I'm determined to find a way to still put good food on my table without straying from my pared-down budget.
Crappy food is so alluring. It's convenient and cheap. Every advertiser tells me so. It's no wonder so many people feel this is the only way to go. But personally, I can't go back to eating cheap, processed food that makes me feel terribly. I can't do that to my kids. And though I refuse to go back, I can return to simpler ideals. On the surface, these ideals seem old fashioned, but being old fashioned in terms of food might not only prove to be healthy, but a lot easier on the wallet. It can even restore a connection with what we eat and how we eat it.
Here are the things I needed to put into practice. This will be helpful not only to those in a similar situation, but to those who simply want to reevaluate how they buy food.
1. Nutritious food does not have to be fancy or packaged.
In fact, the majority of food bought should be real food with one ingredient: Vegetables, fruit, sweet potatoes, seeds. I make a salad dressing from olive oil, vinegar, and salt. I buy many items in the bulk section of my co-op without the packaging or the higher prices, and this way I'm also able to control the amount I buy. I have to resist the temptation of beautiful packaging from companies claiming the newest health trend. I'm a sucker for good marketing! But this resistance is teaching me to be more mindful of what I buy and is helping me realize that with the simplest food often comes the highest nutrition.
2. Buy the exact amount of food needed.
I grew up with a single mother who struggled to make ends meet. An empty refrigerator equates to hard times for me. A full refrigerator meant abundance. I used to find joy in an overflowing pantry and fridge even if it was full of things I didn't need. I am training myself to only buy what I need. I buy food for a recipe. I buy food from a list for meals I've planned before entering the market. Impulse buys end up costing a lot and I may not eat it all anyway.
3. Stop the waste.
Wasted food is a shame. Yet this is probably one of the biggest money drainers in the kitchen. The amount of money I have wasted from discarding unused food would make my grandmother kick me. This mentality was one of the first things I had to correct. I try to eat what I have in the house before I go back to the market. When I buy only for planned meals or for a recipe, I'm able to dramatically cut down on wasted food, and this saves us a lot.
4. Keep a tally of how much is really spent on food.
Not long ago, I collected every receipt spent on food for a month whether from the grocery store, a restaurant, a snack for my kids or the farmers market. It was eye opening. And embarrassing. This caused me to slow my roll and become more conscientious while buying food. My spending became less willy-nilly and I put real awareness behind what I bought.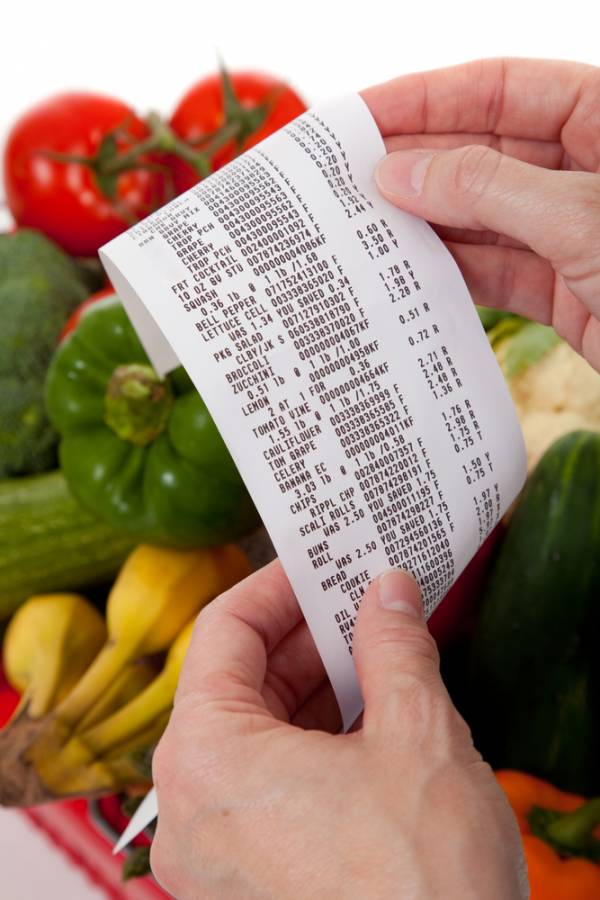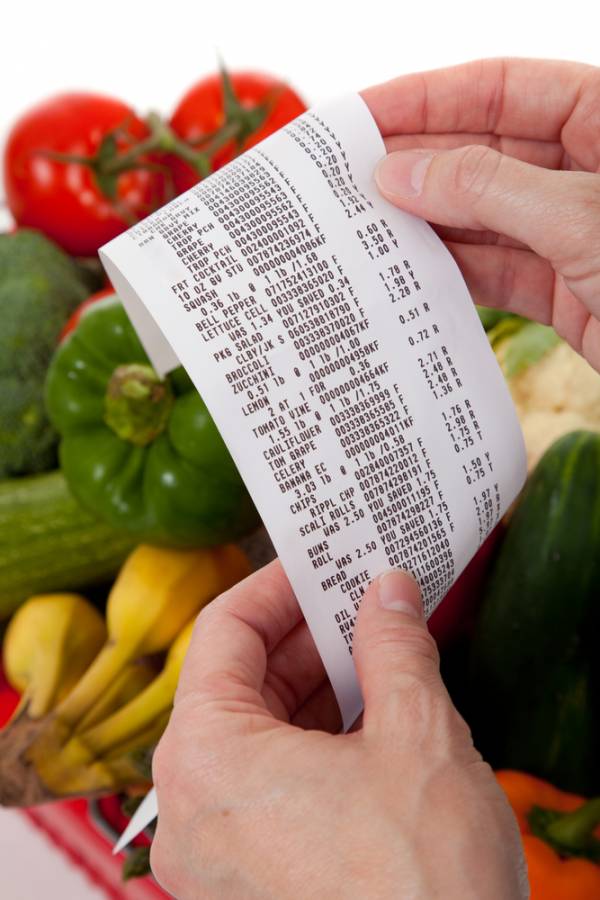 5. Eating at home is always cheaper.
You don't have to be a great chef to eat at home. Simplicity is the key. Start small and experiment. There are lots of free recipes online and cookbooks at the library. Cooking and prepping food connects you to what you are eating, helps you appreciate it more. Having a meal prepared for you goes beyond taking in calories; it connects you to the people with whom you dine. To me, health can't just be about intense exercise and perfect nutrition. It's a full sense of well being that includes connection and appreciation.
6. Budget the expensive stuff.
It's unavoidable that even simple food will be expensive. I still want raw chocolate, but this is now an occasional treat. My husband is not vegan, he's paleo and he's had to make adjustments to how he buys meat. Buying quality eggs at the farmers market has definitely created savings, but he doesn't want to go back to eating factory-farmed, low-quality meat. He had to make some sacrifices. When his grandmother cooked meals back in the day, meat was more of a luxury, not for every meal in huge quantities. My husband eats meat less frequently now, enjoys good quality, and believes his grandmother was probably on to something.
7. Hunt for deals.
I remember this used to be a regular thing when I was a kid. Coupons were clipped, deals were rooted out. There was no embarrassment to this; it was just a smart thing to do. And it's possible with healthy food too. Check your local market's flyer or website for deals of the week. My Whole Foods offers $2 off their hot food bar every Wednesday. Whole Foods also offers coupons directly on their website that you can print. Many manufactures offer coupons directly on their websites. Along the lines of the Groupon and Living Social trend, there is a site called Saving Naturally to which you can subscribe and get daily deals. Buy your favorite packaged foods like coconut water by the case, at a discount. Also, your local farmers market will sell what's in season, and not only is produce cheaper when it's in season, but the fresh proximity to the food's source will ALWAYS taste best.
The biggest, and healthiest, adjustment I've made during this time of uncertainty was to stop my disconnect with how I bought food. This disconnect wasted a lot of money, but it also lowered my appreciation and perpetuated a wasteful mentality in general. Even if I win the lottery tomorrow, I don't want to live like that.
I don't have to give up a healthy way of eating when money is tight, but I do have to simplify and get back to basics. I can budget dining out or the occasional expensive items if I stick to my meal plans and not waste food. Keeping my food choices simple and fresh while recognizing its sources and appreciating them more has been a blessing in disguise during all of this.
Here are two simple and inexpensive recipes that my family loves:
Baked Kale Chips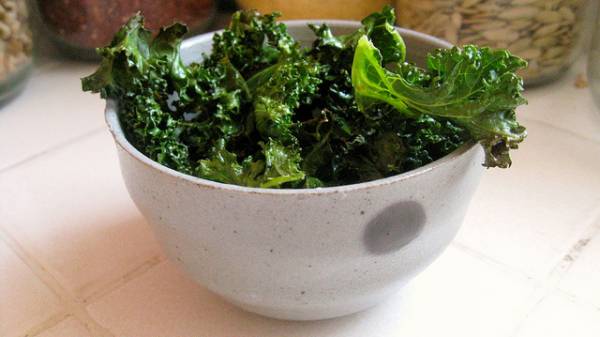 Preheat oven to 375 degrees. Wash and dry a head of green, curly kale. Roughly rip into bite-sized pieces, taking the thicker part of the spine off. Spread on a baking sheet. Drizzle with olive oil and toss. Sprinkle with salt. Bake for 10 minutes. Serves 3-4
Simple, Delicious Split Pea Soup
2 ½ c. dried split peas
pinch of tarragon
1 onion peeled & chopped
pinch of oregano
3 carrots, peeled & chopped
salt
2 celery stalks, chopped
black pepper
Big pinch of rosemary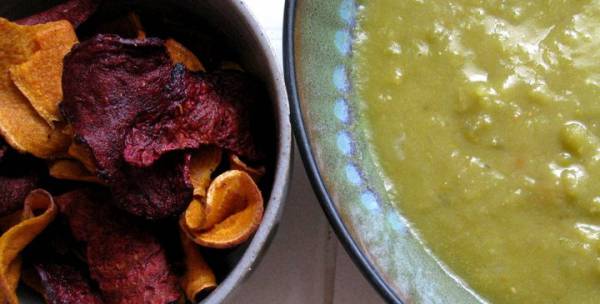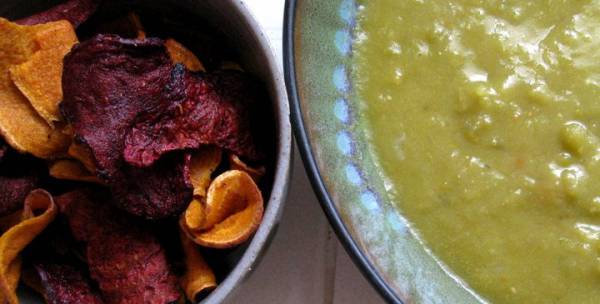 In a large stockpot, bring about 8 c. of water to a boil over high heat. Add split peas, onions, carrots, celery and herbs. Stir and bring to boil again.
Reduce the heat (mid-low) and simmer, uncovered, until the peas are tender, about an hour & fifteen minutes. Add more water if needed. Salt to taste. Blend about half in a blender to make creamier. Let cool a bit before blending then add back to pot. Serves 6.