Photos by Sean Pierre.
Journalists are supposed to be impartial. But columnists get to have opinions. Big, loud ones. So if I'm either of these two things, today I'm a columnist.
This is because my topic for today's and Sunday's articles is my friend Darren "BC" (short for "Bone Crusher") Uyenoyama. If you have heard his name, it may be because he recently won his Ultimate Fighting Championship (UFC) debut at bantamweight, beating the celebrated Norifumi "Kid" Yamamoto by unanimous decision on UFC on Fox 1, November 12, 2011, at the Honda Center in Anaheim, CA. His next fight will be on UFC on Fox 3 against The Ultimate Fighter 14 bantamweight winner John Dodson on May 5, 2012, at the Izod Center in E. Rutherford, NJ. Both Darren and Dodson will drop to flyweight (125 pounds and under) for the fight.
At the risk of sounding name-droppy, I am thrilled for Darren because I have had the pleasure of knowing him and being his friend for about six years now. He is a talented grappler and mixed martial artist as well as a loving family man and a hilarious and decent – if unusually sweaty and hairy – person. (Note for example the fact that most of what we talked about when I "interviewed" him is not appropriate for an article such as this, but was riotously funny.)
I met Darren when I was living and training in southern California; we had a mutual friend in Johnny Ramirez, head instructor at New Breed Academy, who was also my grappling coach at the time. Among other adventures we have had together, Darren and I kept each other reasonably sane on a trip we took to Turkey for a grappling tournament in 2007; he was cutting weight beforehand and I was annoyed by the heat and the ubiquitous cigarette smoke; it was summertime in a resort town called Antalya, which has not been affected by no-smoking laws. So we were both cranky.
Darren came to Virginia recently to train at Fifty/50 BJJ, and since I train there too, I got to hang out with him and ask him some questions for this story.
First things first: Get the name right. It's not that hard – it's pronounced "Wen-o-YA-ma." It's Japanese, as is half of Darren. The other half is Guatemalan. Darren was born and raised in San Francisco, where he still lives with his family (wife Madonna, son Sean, and daughter Keiko). He runs FTCC Gym in Daly City, CA, where he trains for his mixed martial arts fights.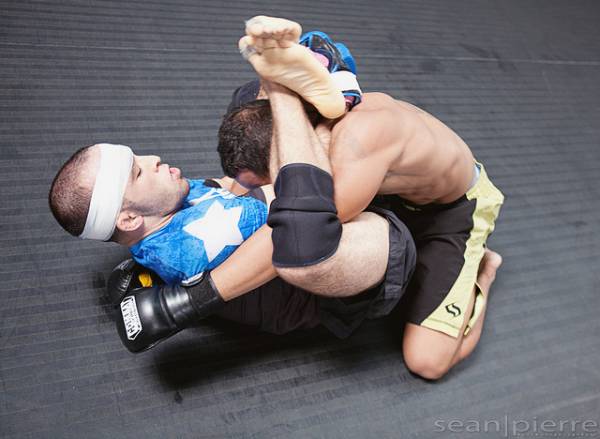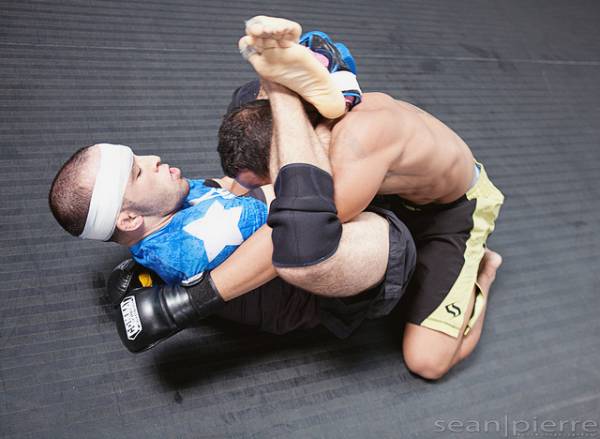 Like many of the devoted, Darren started Brazilian Jiu-Jitsu in a roundabout way. At his son's first birthday party, he reconnected with a high school wrestler friend who had been doing BJJ for the previous year at Ralph Gracie's academy in San Francisco. He started with three days a week of training, but again, as so often happens with the devoted, within a month he upgraded to training every day.
Not too much time passed before Darren started making BJJ his career. An argument with his then-boss at the after-market automobile dealership he was working at helped to precipitate this shift. He had always been the person at work to stay late, without getting paid extra, but when BJJ came along, he realized he had found a purpose. So he started leaving on time to make class, and the boss didn't like it. He (the boss) got lippy and said some inappropriate things, and Darren ended up leaving. And while he (Darren) was collecting unemployment, he just trained all the time, having already won a few tournaments.
He added punchin' and kickin' to the mix with his first MMA fight in June 2002; he took it partially because he needed money to pay for his wedding to Madonna. (The fight, which he won, awarded him the exact amount he needed.) It was with a Japanese promotion called Deep, against a muay Thai figher; the promotion hyped the fight as muay Thai versus BJJ. He replaced veteran BJJ black belt Robson Moura, who had originally been scheduled to fight but suffered a knee injury shortly beforehand. Ralph Gracie had stretched the truth a little bit, indicating Darren was a BJJ black belt, when he was only blue. (He would eventually earn his black belt from Ralph in 2010).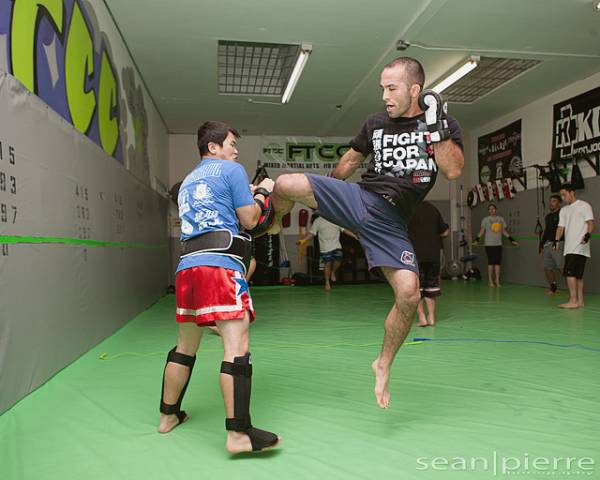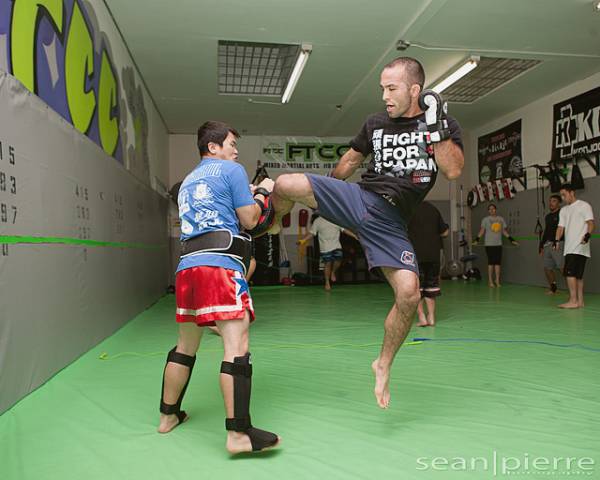 He didn't fight again for five years after that; he got back to it while helping bantamweight mixed martial artist Chris Cariaso prepare for his second fight. Then a call came in from a different promotion, Cage Combat, indicating they needed a replacement fighter, and he answered the call, winning that fight as well. Darren noted that he never really had a plan to be a champion; he just loves what he does.
So he has kept on doing it, and doing it, and doing it well. During his career, he has amassed an overall competition record of 7-3, in fights for Deep, Dream (another Japanese promotion), Strikeforce, Cage Combat, and now the UFC.
And he is a decorated grappler as well; one of my favorite Darren stories is about how our mutual friend Johnny Ramirez had to browbeat him into competing in the International Brazilian Jiu Jitsu Federation Pan Ams – Pan Jiu-Jitsu Championship when he was a purple belt, and he ended up winning his division. Did I mention that he also won his division in the tournament we traveled to Turkey to compete in?
Tune in on Sunday for the second half of this story, when Darren talks about life after winning in the UFC and how he stays grounded.