EDITOR'S NOTE: Welcome to journal of marathon runner, mother, and busy New Yorker, Narisa Wild. Hurricane Sandy threw a loop in Narisa's plans for the week, but she managed to get us her bio and her journal from last weekend using the last little bit of iPad power she's got.  Look for more from Narisa as she trains for and runs in marathons all over the world, and please keep her and the rest of the East Coast in your thoughts.
Get to Know Narisa Wild
Born and raised in the United Kingdom, Narisa is a wife and mother of three living in Westchester, New York. A keen runner for almost thirty years, she still remembers her first track trial when her dad took her to the local athletic club at the age of nine. She grew up running cross country and track at national level and eventually moved into longer distances (half marathons mainly) during early adulthood.
Narisa ran her first full marathon in the year 2000, finishing in 3hrs 29min and realizing she enjoyed the whole 26.2 miles. Between 2000 and 2007 she ran 11 marathons, 4 ultras, and achieved competitive level with her fastest marathon time of 3hrs 14mins in 2003. This time allowed her to start the London marathon (which she competed in six times overall) of 2004 at the same start line as the amazing Paula Radcliffe! (Right at the back of this start line we might add!)
She moved to the U.S. in 2007 with three suitcases, a husband, an 8-month-old baby girl, and a 1-year-old golden retriever called Roger. Moving countries can be hard to do but running was the tool Narisa adopted to discover and become acquainted with her new home in Manhattan, to make new friends and to get to grips with the "grid system." Narisa works for Scripps Networks Interactive, the parent company of Food Network, HGTV, The Travel Channel, and Cooking Channel in their interactive division.
She has fond memories of her daily run around Central Park with little Amelie (aged 9 months) in her pink BOB stroller, bundled up to protect her against the January temperatures. What struck her most is the beauty of New York on a winter morning, blazing and alive under the winter sun. Quickly Narisa discovered that two laps of Central Park, stroller and babe in tow, is no easy feat but she's not one to give in to a challenge. Being so central in the city, Narisa joined NYRR and began to participate in all the local races: NY Half, NY mini 10km, and a handful of other races.
Busy growing her family, with the addition of two more siblings for Amelie (now 5 years old) – Aaron in 2009 (now aged 3) and Aimee in 2011 (now aged 1) – Narisa spent almost six years being pregnant or being a nursing mom! Nonetheless, she is competitive by nature and competed in the ING NY marathon in November 2009 (Aaron was just 8 months old) and also in November 2011 (Aimee was 10 mths old) and is due to compete this year too.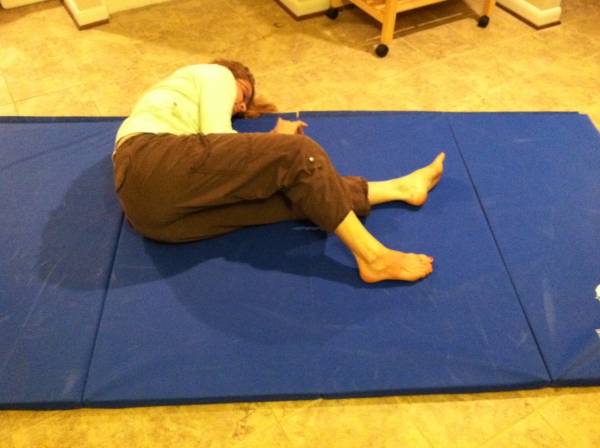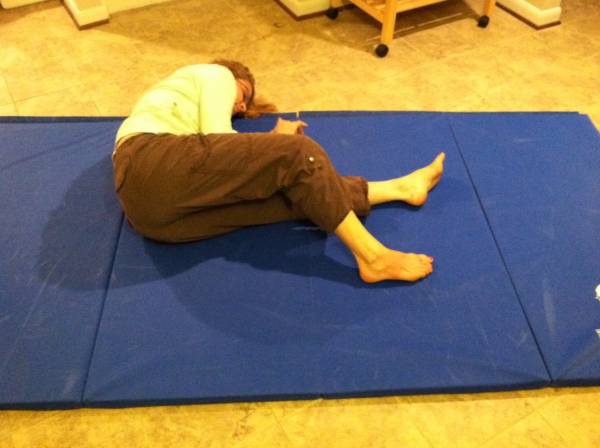 Throw into this mix two operations for a torn meniscus (removed from both knees) in 2007 and 2011 and you have one lady who loves to run and run and run. She has even been seen running up to 12 miles with two kids in tow in their double stroller. Not able to run with the same speed she once had, Narisa now runs to raise money for charity, usually Memorial Sloan-Kettering, and feels good putting her talents and passion to real use.
2012 has a new twist, with the challenge for sponsorship being: to complete two marathons in three weeks. She ran Nike Womens' Marathon in San Fran on Oct 14th and finished in 3hrs 44min (her best time in five years) which also qualified her for Boston in 2014.
Journal Entry 1 – Running Through Sandy
Saturday, October 27th
With only eight days left until the ING New York marathon, throw in an absent husband, a sore IT band, and Hurricane Sandy:
Well, here I am again, two weeks after completing the NWM San Francisco marathon. I'm down to my last week before the big NY marathon! So excited to be a part of this amazing race again. It feels like the elements are against me for the moment though:
I've been having some intense physical therapy for some IT band pain and hamstring irritation. Feeling much better today and being strict about using the foam roller on my hamstring and ITB as much as possible!
My husband has been in Florida for the past week so I've been unable to run at all.
I'm working hard to recover from my recent marathon and focusing on nutrition and sleep (hard to do with a full-time job and 3 children).
Hurricane Sandy looks set to hit New York on Monday, so we might be locked in the house for a day or so, who knows.
I've been focusing on stretching through yoga classes, cross training with pure barre and soul cycle classes at lunch time, and bumping up nutrient levels with healthy juices.
Given that I ran a 3hr 44min race in San Francisco, I'm rethinking this New York run a little as I don't want to pay the price for it later in the race. I'd rather finish strong and feel good and HAVE FUN all the way around. So I'm planning my mile pace and adjusting it to a slightly slower pace than I ran two weeks ago.
I'm also beginning to plan my diet for the last seven days quite carefully. I'd like to load up on the complex carbs in the first few days and then switch to simple, easy to digest carbs for the last 2-3 days. Lucky for me, my mum arrives on Sunday from the UK, so I am going to be taken care of in a way mums do best. (Note: my husband is my biggest supporter and also a great race prep chef). 
As I write this Sandy is whipping us badly. I have no power, Internet, or cable, and my diet is limited to pasta and more pasta. Working tirelessly on my stretches and ITB/piriformus exercises. As of Wednesday the marathon is still on but there is no transport, roads are a mess, and many parts are flooded and out of power.
I ran around my village and was so saddened by what I saw. But when you have no power, what else is there to do but run!
Tuesday, October 30th
Post Sandy disaster. Ran 8 miles to assess ITB/hamstring tenderness as well as village damage.
Village is doing far worse than my leg. Leg not feeling great either though so continuing with intense physical therapy and focusing on stretching through yoga and brisk walks between now and Sunday.