We receive free products and receive commissions through our links. See
disclosures page
.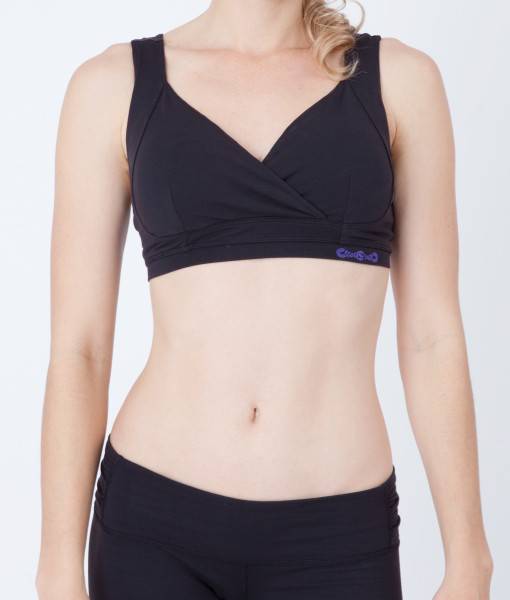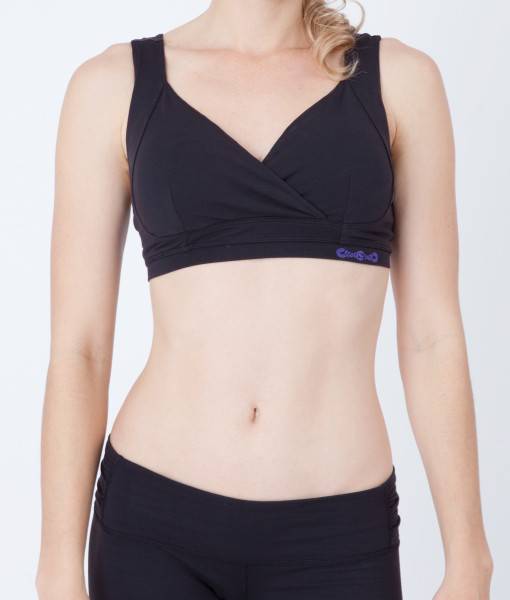 BaliniSports was founded by designer Ada Hung on the concept of making sports bras for women who wanted something cute, but also had an ample endowment. That thought evolved into an inspiration to create premium fitness apparel for fashionistas. While the company originally produced their garments in Brazil, they eventually moved production to Taiwan where the company remains today.
Balini's products are made right alongside those of major companies like Under Armour, Prana, Athlete, Adidas, and lululemon, so don't let their small size fool you into thinking they're not a legit company. But don't let being made in Taiwan cause you think that Balini is not making clothes in a responsible manner, either. They are bluesign certified, just like The North Face, Patagonia, and other companies focused on sustainable and ecofriendly practices.
Like other fitness clothing companies, Balini aims to have its wearers feel comfortable and sexy, yet feel free to train and practice their activity without feeling encumbered or inhibited. Their line includes bras, pants, tops, shorts, and pants. I was sent the Megan Mesh Tank and the Miranda Bra to test out.
This tank comes in pink or purple and is made from a Lycra and spandex fabric blend. The tank is light in weight and soft to the touch. The bust portion is comprised mainly of a stretchy mesh that makes it comfortable, well fitted, and highly breathable. As such, this would be an ideal top for hot yoga or any activity done in a hot environment.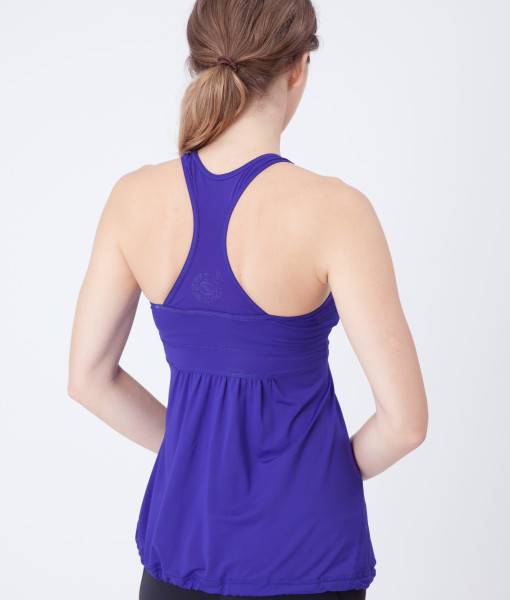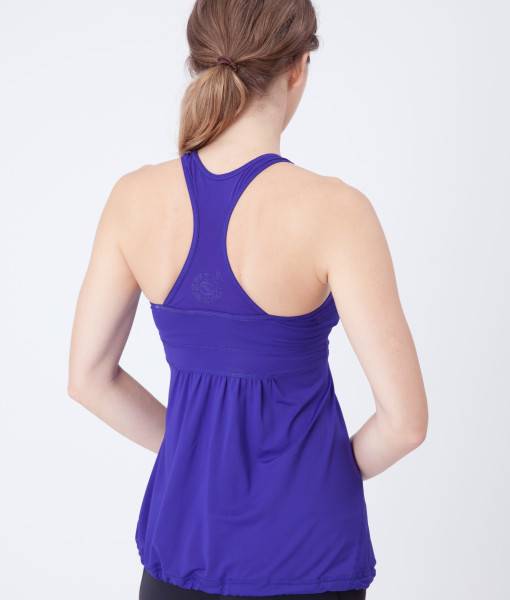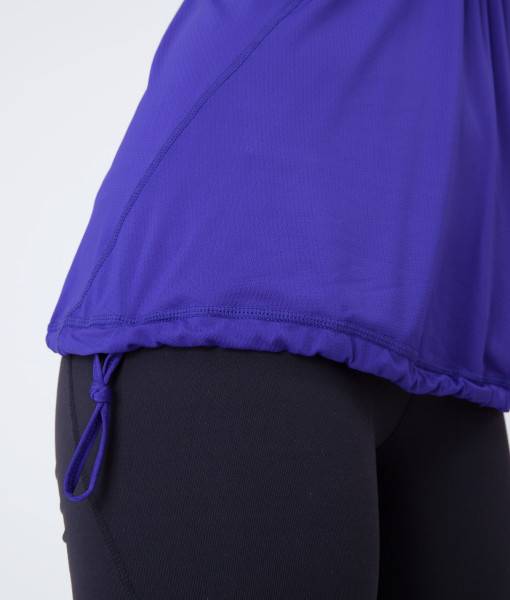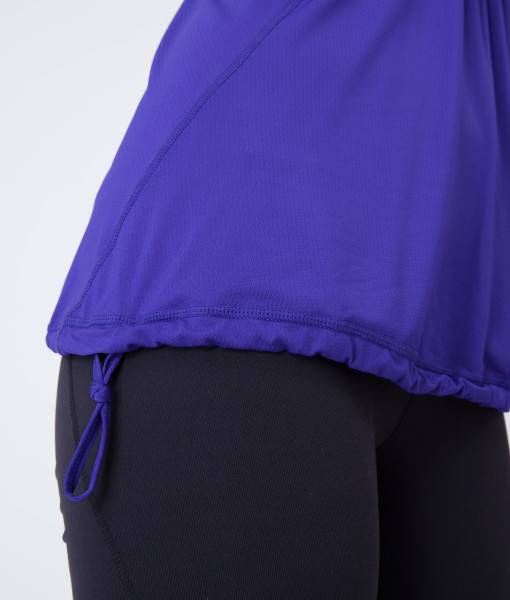 One thing I particularly liked about the tank was the adjustable string at the bottom of the shirt. It allowed me to tighten the shirt a bit so it didn't float up during yoga flows. I rarely wear loose-fitting clothing in yoga since it always ends up drifting up my torso during down dog and making me feel self-conscious. This tank, on the other hand, felt airy and light, and also stayed socially appropriate.
The Megan Mesh Tank is also cute enough that I wore it out a few times while running errands on hot summer days. It's definitely stylish and doesn't necessarily look like a workout shirt. I wouldn't wear this shirt for all workouts, though, as I'd be afraid that the extra fabric would get in the way of things like Olympic weightlifting. I also would not advise any woman of any serious endowment to wear this top without an additional sports bra underneath.
One of the nice things about this sports bra is that it's like a regular bra with an adjustable hook closure in the back. Anyone who's ever found herself straightjacketed into a sweaty sports bra will understand why a hook closure (or release, rather) is desirable. Of course, this also allows you to adjust the fit for however your body is feeling that particular day.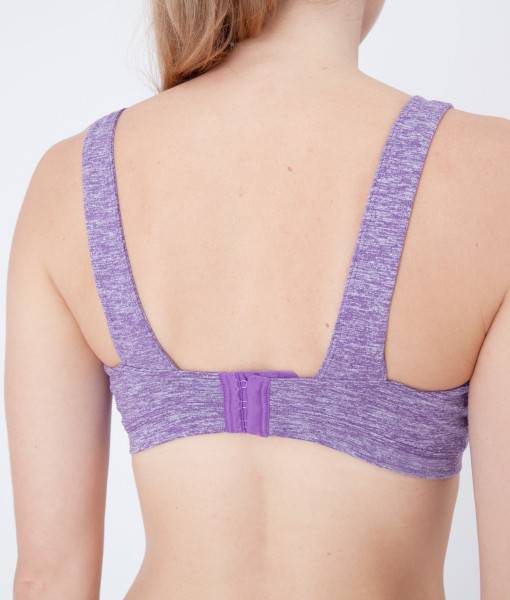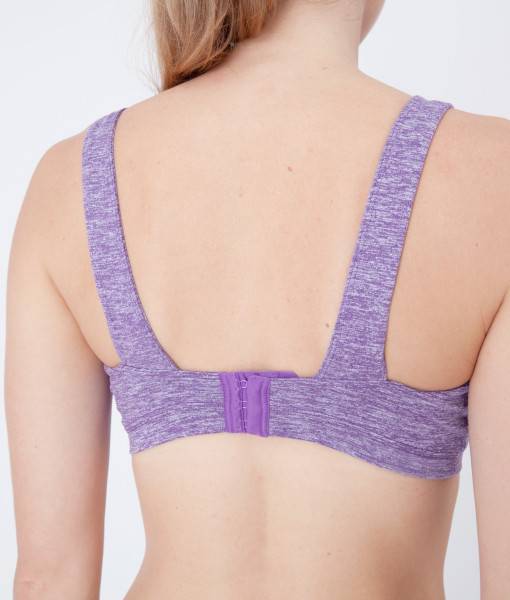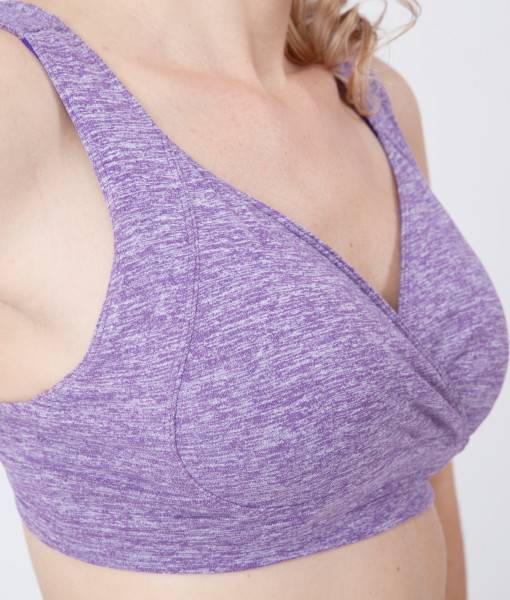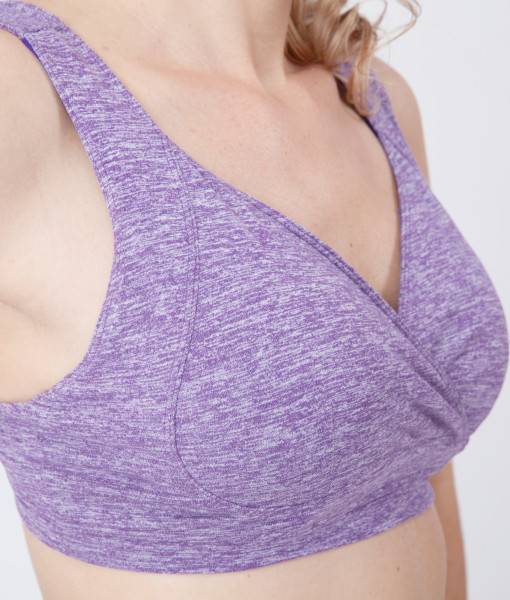 The fabric is stretchy, but not too much and very soft to the touch. According to the website, it's made of Supplex, Lycra, and Spandex. As such, it's also moisture wicking and not heavy like a cotton garment would be once you get sweaty. Like the Megan Mesh Tank, the Miranda Bra also features removable padding for modesty, a boost, or whatever those things are for.
While the straps on the Miranda are nice and wide, which means they don't dig into your flesh, the ones on my particular bra would never quite lay flat. They were always a bit twisted. It seemed to me to be an issue of construction. In addition, the hook closure was sometimes a bit pokey and distracting for my taste.
Fit and Sizing
I washed both items in cold water and dried them on medium with no problems. The fit and size did not change in any way on either item after washing and drying. The sizing on the website is a bit funky, though, so make sure you check your measurements against their charts before ordering.




Not Necessarily Work Safe
It should also be noted that the Balini website seems to have followed the American Apparel guide to photography and model selection. So, uh, I wouldn't advise shopping while you're at work for fear of being misunderstood.
The Megan Mesh Tank is available for $49.99 at BaliniSports.com.
The Miranda Bra is available for $45.99 at BaliniSports.com.