We receive free products and receive commissions through our links. See
disclosures page
.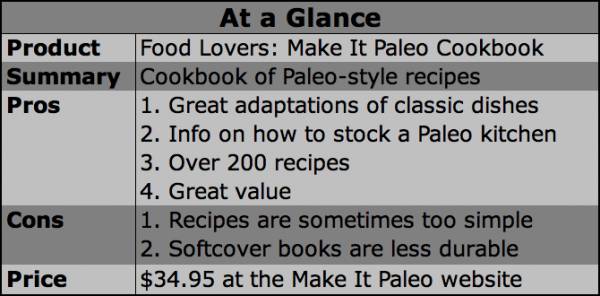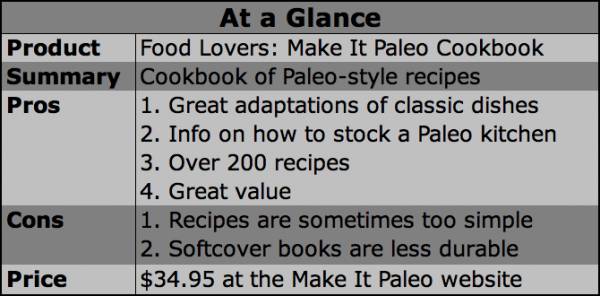 With Paleo, Primal, and ancestral nutrition gaining in popularity, one of the benefits is a sudden influx of Paleo cookbooks available to consumers. Make It Paleo is one of the latest additions to this niche of nutrition, the first book from the people behind The Food Lovers Primal Palate blog, Bill Staley and Hayley Mason.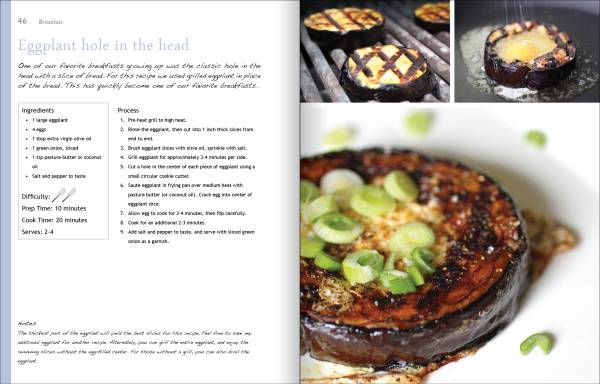 First things first, this book is just beautiful. The design and photographs are gorgeous. Every recipe, and there are over 200 of them, looks absolutely mouth-watering. I was impressed with the look and the heft of this book from the moment I opened it.
For the Paleo beginner, the first portion of this book offers a great deal of information on what foods are Paleo, how to shop for them, and how to stock your kitchen. Cuts of meat are explained, as well as what fruits and vegetables are in season at what time of year. For someone just starting out with cooking and/or with Paleo, this portion of the book is quite valuable.
Recipe Sections
Breakfasts
Appetizers
Entrees – Meat, Poultry, Seafood
Salads
Soups
Sauces and Dressings
Side Dishes
Treats and Cheats
I particularly enjoyed the sauces and dressings section of the cookbook. I find with Paleo cooking that "spicing" up dishes comes in handy. Sauces and dressings can add variety and flavor, so it was nice to see a full arsenal of these in Make It Paleo.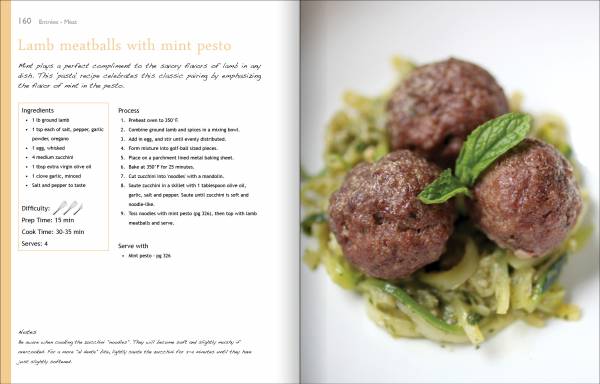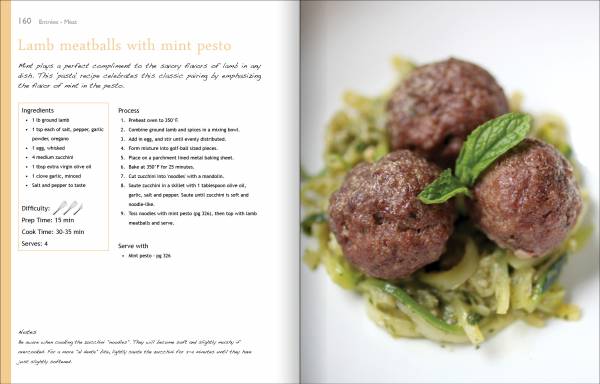 While there are a lot of great ideas in this cookbook, sometimes the practical and efficient approach was too much for me. I think anyone who has taken a few cooking classes might be underwhelmed by the simplicity of some of the recipes. Even by their own difficulty measurements, there are few recipes in the book that receive three "whisks" on the difficulty scale. Perhaps it is just a side effect of Paleo eating, but I think it is possible to get a little more creative and complicated with recipes and still remain within Paleo guidelines.
That being said, this is a great book for people who are just gaining confidence in cooking for themselves or looking to eat something other than burgers and Brussels sprouts every night for dinner. And while the recipes may not be fancy, they are reliable – every recipe I prepared from this book turned out wonderful.
In addition, the book is only $34.95 and you get over 200 recipes. Even if you only ever tried half of them it is still a great deal compared to your average cookbook.
To learn more about Make It Paleo you can visit the book website.
Make It Paleo is available for $34.95 at MakeItPaleo.com.