We receive free products and receive commissions through our links. See
disclosures page
.

---
Update (10/23/14): This book is now being sold in print format through Amazon. This new edition includes: two 30-day meal plans (one for AIP and one for general health); detailed notes on every single recipe to modify them for common allergens or foods people may avoid for AIP, low-carb, etc. whenever possible so that everyone can enjoy the recipes; brand-new photos for every recipe; visual recipe index in photos; allergen-friendly index; and mealplans and ideas for entertaining.
---
The husband and wife team of Caitlin Weeks and Nabil Boumrar bring distinct but complementary skills and tastes to the table in their new eBook, Mediterranean Paleo Cooking. Nabil is a classically trained professional chef who grew up in Algeria. Caitlin is a holistic nutritionist, but while studying in college, a stint with vegetarianism and marathon running resulted in her being diagnosed with Hashimoto's thyroiditis. From there, Caitlin turned instead to grass-fed meats and weight training, and founded her website Grass Fed Girl. The recipes in this book represent Caitlin's nutrition ideals and the foods of Nabil's homeland fused together. As a result, they have created a unique and celebratory cookbook.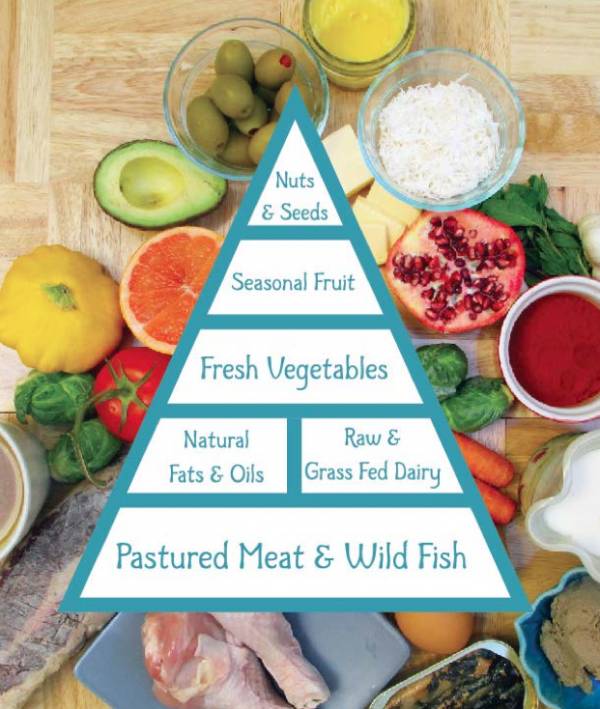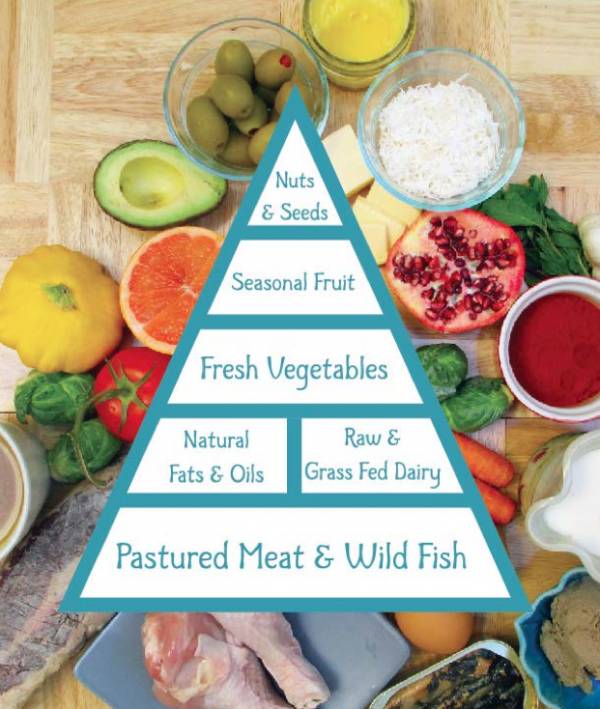 Not strictly based on paleo, the cookbook also draws on the principles of Weston A. Price and the diet of the Mediterranean region. As a result, there is an emphasis on quality proteins and fats, while grains are eliminated. Dairy is allowed, but with an emphasis on raw products coming from grass-fed cows. Organ meats and bone broths are also emphasized, with an entire chapter dedicated to offal recipes and instructions on how to make various broths. But never fear – if all that doesn't sound appetizing to you, there's also a tutorial on how to make paleo pasta from scratch, from almond, tapioca, and arrowroot flours.
To get you started, the book contains a thorough shopping guide on how to pick out the best meats, fish, poultry, dairy, and produce, as well as links to places to buy some of the more out-of-the-ordinary items that are suggested for your pantry. (Although not all of the links seem to take you somewhere relevant, I noticed.)
When it comes to the recipes, there are over 125 in this cookbook, categorized in the following sections: Breakfast, Salads, Soups, Appetizers, Poultry, Red Meat, Seafood, Offal, Desserts, and Sauces, Broths, and Butters.
Recipes I tried included:
Nacera's Lemon Ginger Chicken Tajine
M'touam Almond Meatball Soup
Meatball Chakchouka
Spice Rack of Lamb
Cinnamon Braised Beef
Roasted Charmoula Vegetables
Stuffed Chicken Thighs
Lemon Garlic Shrimp
Cioppino
Mock Potato Salad
Chicken Liver Pate
Mouskoutchou Pound Cake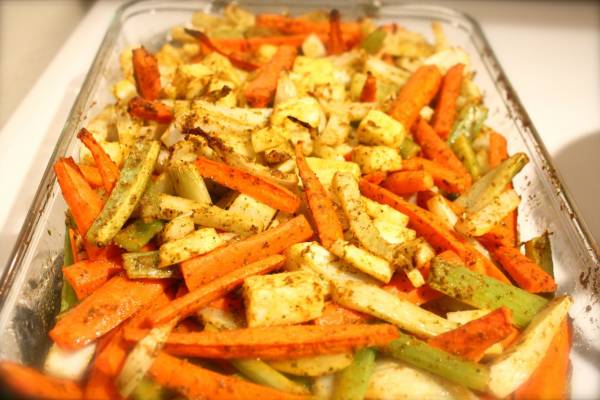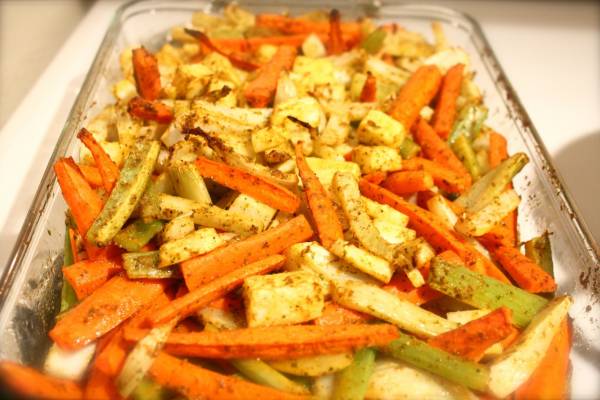 I had a hard time stopping myself from just making more and more recipes rather than sitting and writing this review. Every recipe tasted great and I was consistently surprised at how simple they were to put together. If you're like me, you probably imagine that the tastier food is, the harder it must be to make, but that is not the case with these recipes.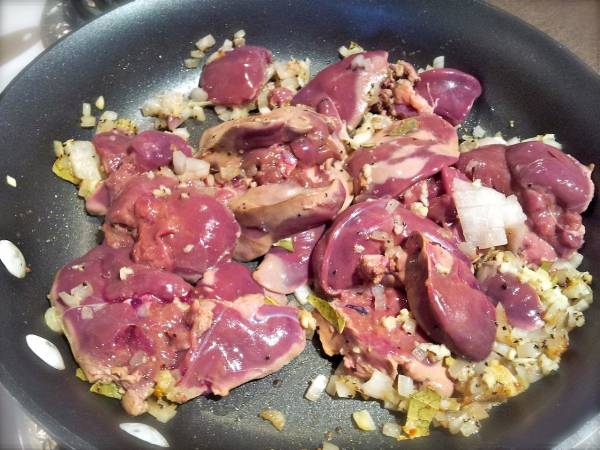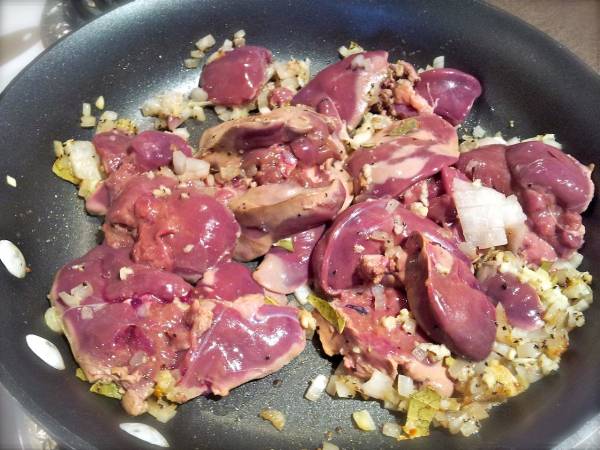 While the dessert recipes look quite decadent, each one comes with tips on how to make a lower carb version. As long as you are okay with the use of stevia or xylitol, then you'll be able to take advantage of these low-carb options. Throughout the book there are also a number of tips educating the reader on a variety of topics – from baking terms, to the origins of certain foods, to tips for shopping.
The downsides to this cookbook are minimal. The biggest drawback for me was that this book is only available in electronic form. I wish there was a print version, as I personally hate using an electronic cookbook. When I create my weekly meal plans I like to have my cookbooks physically in front of me to browse through, otherwise, I simply forget about them no matter how good the recipes were.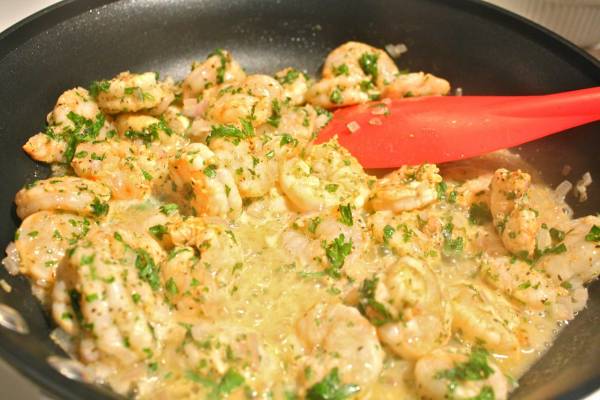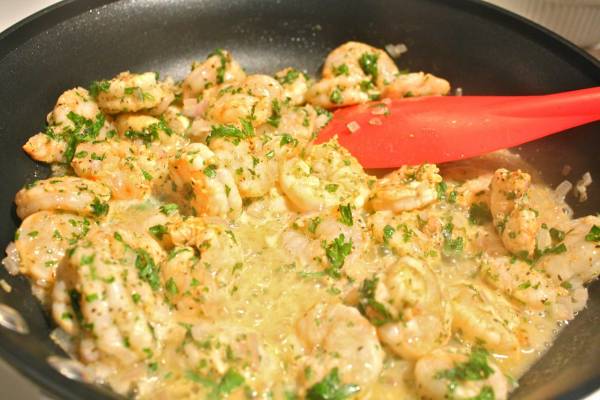 The other thing to be aware of is that there are some uncommon spices and ingredients in these recipes. You may have to do some hunting at specialty stores or shopping online to get all the ingredients. In some cases it will be totally worthwhile to obtain the ingredient and in other cases you could just leave the ingredient out altogether. For example, a number of recipes call for rosewater, which I personally can't stand the taste of, so I don't bother to hunt down rosewater. But for others the rosewater will be the very thing that makes these recipes authentic and entrancing. So I encourage you to experiment with all the new flavors this book has to offer and decide for yourself.
In the end that really is the strength of this book – entrancing, exotic flavors. I tried new flavors and new dishes that I'd never even heard of before while testing this book. I was was also exposed to yet another version of one of my favorite foods on the planet (Chakchouka, also sometimes called Shakshuka or Eggs in Purgatory). This cookbook will not be for everybody, as everybody is not into this particular palate of foods. But if you're a foodie looking for an enjoyable tour of the Mediterranean, then this book is most definitely for you.
"Mediterranean Paleo Cooking" is available for $22.54 at Amazon.com.