We receive free products and receive commissions through our links. See
disclosures page
.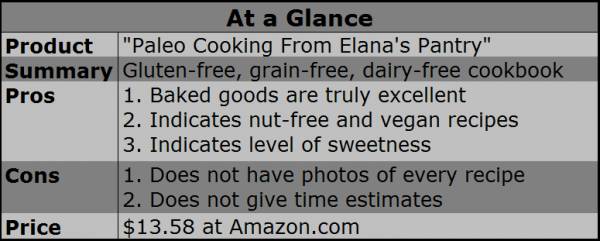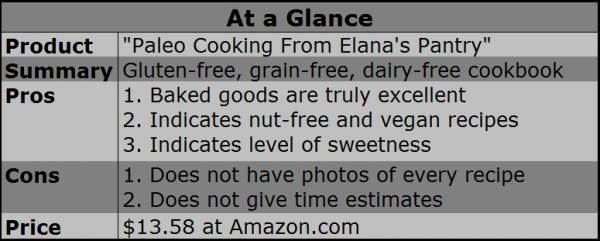 Paleo Cooking From Elana's Pantry is the third cookbook from one of the original grain-free bloggers, Elana Amsterdam. Elana began her blog in 2006 after experimenting with both a grain-free diet and the Specific Carbohydrate Diet, as both she and her son were diagnosed with celiac disease and experienced ongoing digestive issues. Since starting her site, Elana has evolved her recipes to welcome the world of paleo eaters and others with food allergen dilemmas.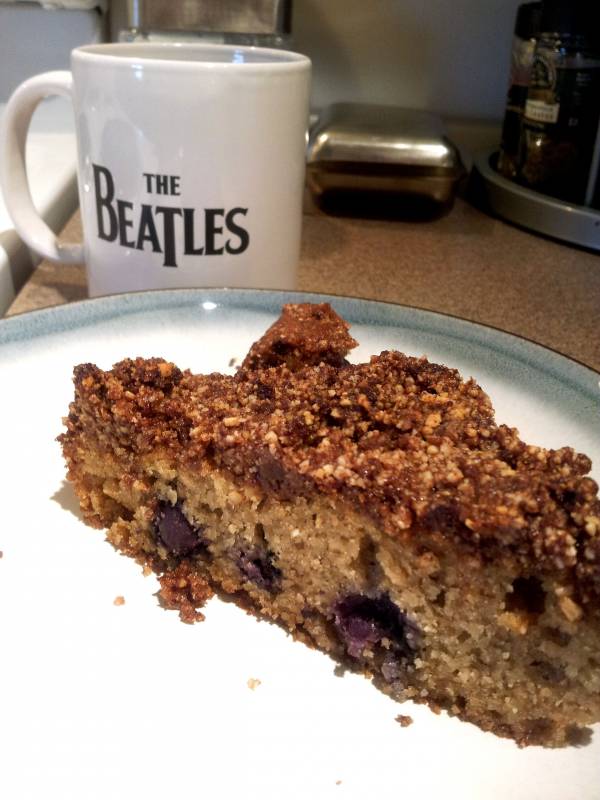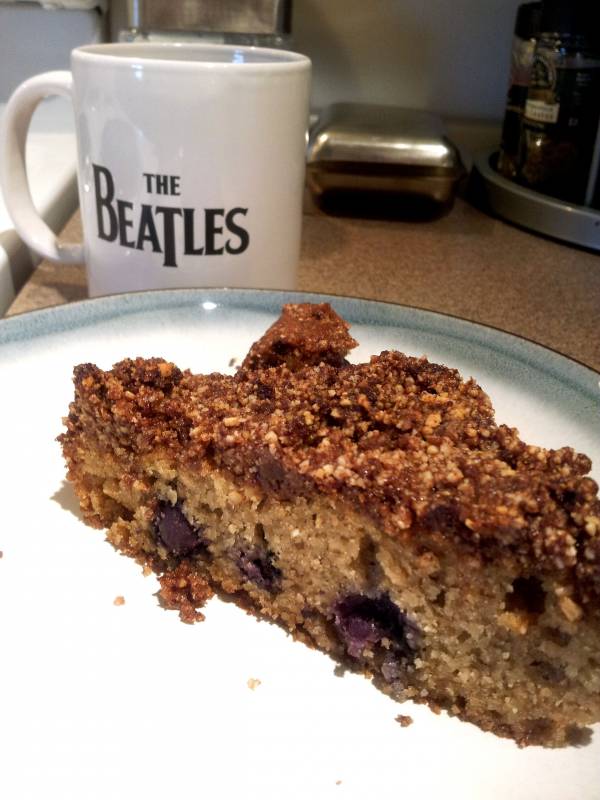 Paleo Cooking From Elana's Pantry has nearly 100 recipes, but it also has a few downsides. I'm going to address these negatives first, and then talk about why you might consider buying this cookbook anyway. In addition, one of the downsides might be an upside depending on who you are, so we'll start with that one.
On top of being gluten, grain, dairy, and legume free, this cookbook is also nightshade free. For people with a sensitivity or who are on an autoimmune protocol, this will be a positive thing, but for others it will leave you feeling like the entrees are limited in flavors. The nightshade family includes veggies such as eggplant, potatoes, tomatoes, bell peppers, and chili peppers. Likewise, Elana avoids spices from the nightshade family, so if you are a big fan of hot or robust flavors, you won't find them in these entrees. That being said, the limited nature of the entrees also makes them easy to prepare and without need of a laundry list of new items to buy for your pantry. So this "downside" might be a good thing for new cooks or those avoiding the tasty, but not always gut-friendly nightshades.
Personally, I found the entrees in this book were not compelling and some were simple to the point of not being recipes, in my opinion. There were a couple easy and enjoyable entrees, and then there was one huge (positive) exception – the Chicken Marbella, which was crazy good. That one I will definitely make again in the future.
Other things I didn't like about the book included the fact it did not have a photo for every recipe and there was no indication of the overall time each recipe required. Those might seem like small things, but I like to be able to see if what I've created looks even remotely like what it's supposed to, and I like to be able to scan for more or less time-consuming recipes when I'm planning out my weekly menu, too.
So why would I still buy this cookbook? (And I would.) It's clear to me that Elana's strength is her baked goods and ultimately I would get this book for those recipes alone. I've made Elana's paleo bread about a dozen times already. Her baked goods are simply fantastic, and as you can see from the list of recipes I tried, I made quite a few!
Recipes I tried included:
Paleo Bread

Cinnamon Raisin Cookies
Lime Bars
Chicken Marbella
Twice-Baked Squash
Apricot Muffins
Classic Salmon Burgers
Avocado Kale Salad
Balsamic Rosemary Beets
Asian Stir Fry
Blueberry Coffee Cake
A number of recipes in this cookbook are nut free, which people with nut allergies who are also attempting to eat paleo and still consume something that looks like a baked good will appreciate. This is done through using coconut flour as opposed to almond flour. The apricot muffins were nut free and they were fabulous. There is also a nut-free paleo bread recipe that I intend to try soon.
All the vegetables I prepared from this cookbook were also excellent. The twice-baked squash is likely to become a staple in our house, and it also prompted me to purchase vanilla crème stevia and holy cow is that stuff amazing. I also invested in flax meal and some other new items due to this book and as a kitchen geek I enjoyed that. Others might think, "OMG, I have to buy more stuff?" But the mixing of various flours is one of the strengths of these recipes, in my opinion, and keeps the finished products from having that heavy almond flour feel.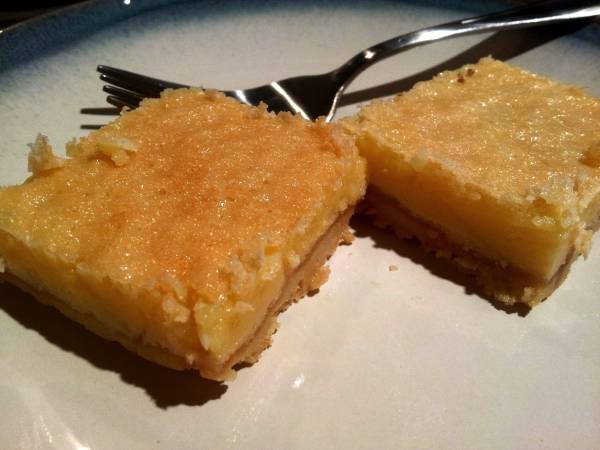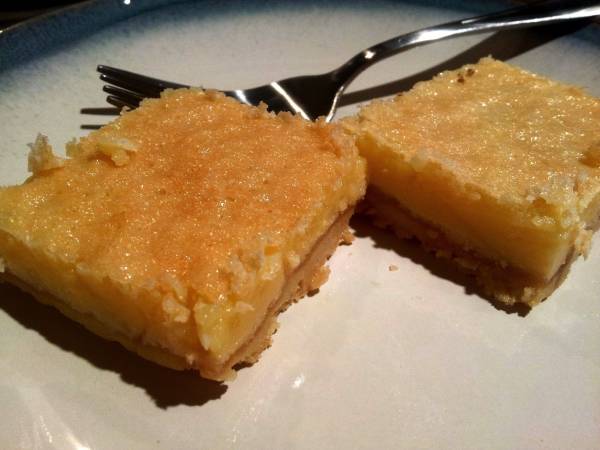 One thing I especially appreciated about this cookbook was the sweetness indicator. On baked good recipes Elana indicates low, medium, or high sweetness, and I found it to be accurate. So when you want to treat yourself but not send yourself into a coma, it's simple to scan and find something that would make a good weekend-breakfast-treat-with-coffee item. (Note: that would not be the lime bars. They are great, but make sure you have friends to give some to before you eat the whole dish and pass out. 'Cause you are going to want to eat the whole dish.)
Overall if you're looking for a well-rounded cookbook or one with lots of entrees, then this is not the cookbook I'd recommend. But if you're looking for some fantastic baked goods and treats and some tasty veggies to assuage your guilt, then at $13.58 you really can't go wrong with this book. Now if you'll excuse me, there's a piece of blueberry coffee cake and a cup of Joe calling my name.
"Paleo Cooking From Elana's Pantry" is available for $13.58 on Amazon.com.