We receive free products and receive commissions through our links. See
disclosures page
.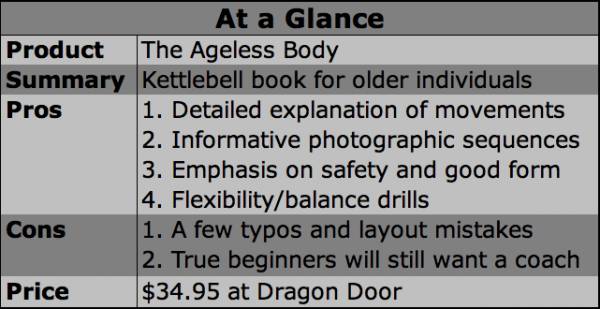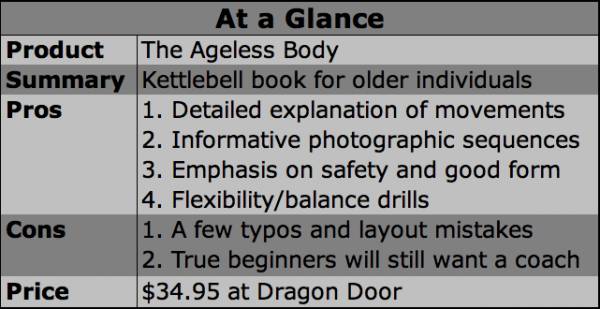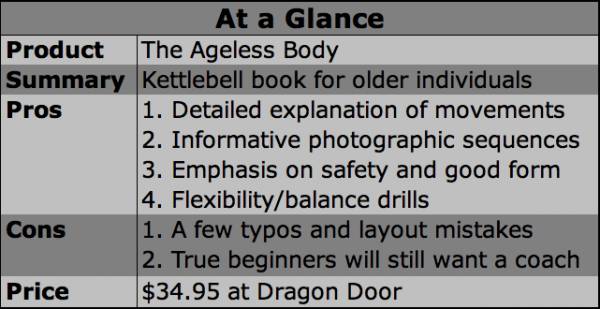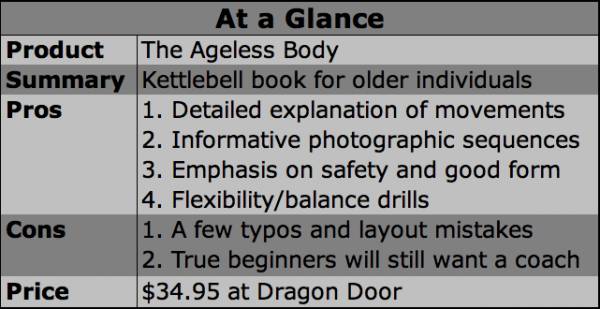 Master RKC Andrea DuCane has made a career out of bringing kettlebells to unexpected populations. Originally seen as a tool for military and law enforcement, Andrea introduced kettlebells to women through her DVD, The Kettlebell Goddess Workout. Now Andrea takes on what she sees as another underserved population in the "boomer and senior populations." This book is intended for individuals who are older, sedentary, and/or deconditioned.
The book is laid out clearly with bright, instructive photographs. Andrea's attention to detail as a coach is clear in her thorough explanations of both how to do the movements and how to prepare for a workout. Other than the kettlebell, all tools used in the book can be found in the average household.
One of the first things that struck me about this book was the series of "screens" at the beginning. Readers perform these simple movements to determine their level of ability. Based off this Andrea makes it simple and clear for readers to select which level of exercise to perform in the workouts and whether they will need props to assist them.
The book is then broken down into the following categories:
Prep Drills: Movements to practice proper lower back alignment and hip movement, along with basic spine and hip stretches.
Warm-Up Exercises: A series of excellent and straightforward movements to mobilize the body.
Main Kettlebell Exercises: Explanations of basic kettlebell movements, broken out into beginner, intermediate, and advanced levels.
The Get-Up: Detailed explanation of what is commonly known as the Turkish Get-up.
Balance Drills: Three basic drills for practicing and maintaining balance.
Cool-Down Stretches: Similar to the Warm-Up sequence, with some added stretches.
Advanced Kettlebell Exercises: Exercises for the advanced or experienced athlete.
Workouts: Outlines for your workout schedule and how to ramp-up the workload. Workouts are listed with strength emphasis or with cardio emphasis.
The overall tone of the book is that fitness is possible for anyone – regardless of age or current condition – all that is required is patience and modification.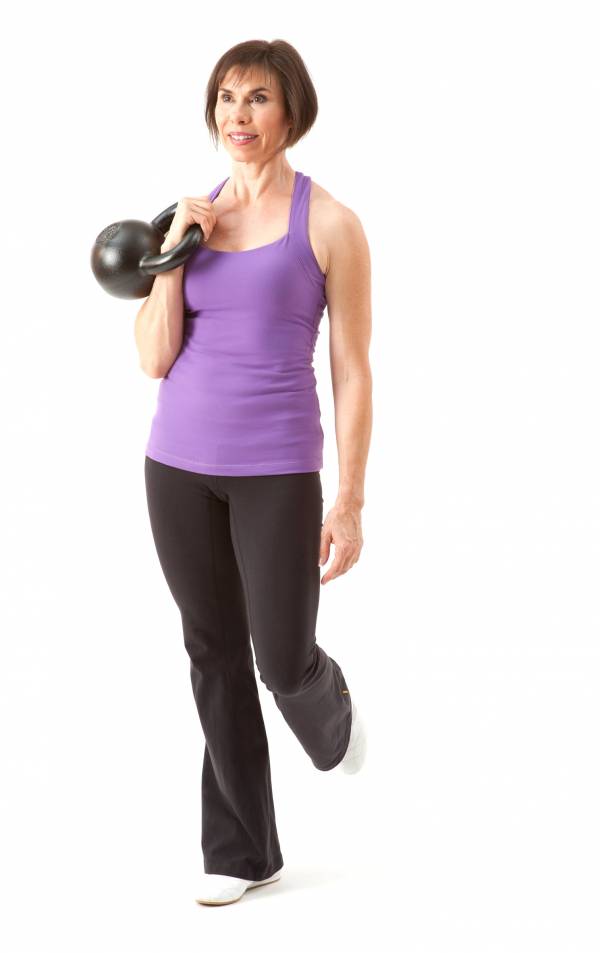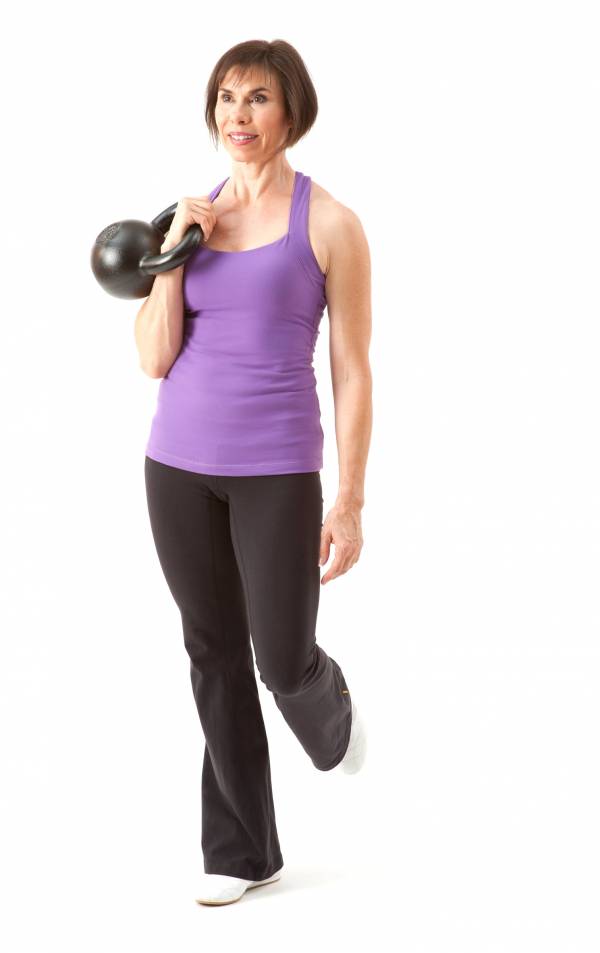 Andrea explains at various points throughout the book why remaining active is so vital as we age – in terms of building and maintaining muscle, bone strength, balance, and more. She repeatedly emphasizes the need for perfect form and patience in your training, requesting that you first perfect all prep movements and exercises before taking on the workouts.
As I read the book I thought of the people in my life I could give it to; the explanations and photographs in the book are such that I do feel comfortable with giving this book to loved ones. This book is an excellent guide for a beginner to learn about kettlebell movements as well as good workout practices and body movement in general.
To learn more about Andrea read our feature interview:
Featured Coach: Andrea DuCane, Part 1 – The Ageless Body
To follow Andrea's workouts here on Breaking Muscle follow this link:
Strength & Conditioning Workouts from Andrea DuCane
The Ageless Body is available for $34.95 at Dragon Door.