We receive free products and receive commissions through our links. See
disclosures page
.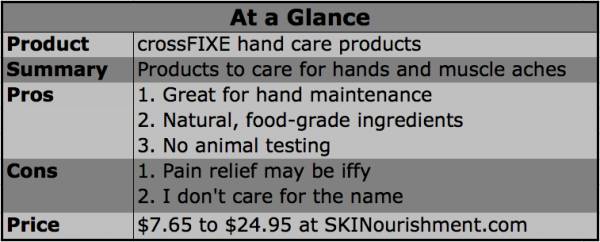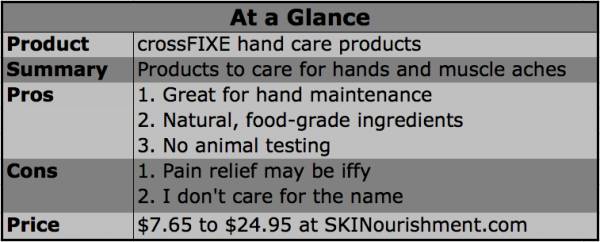 Recently, a friend of mine who is a world-class powerlifter deadlifted far less than he could at his most important meet ever, and it was all because of a torn callus. It was a ghastly sight.
Anyone who has lifted regularly and intensely knows the importance of hand maintenance for lifters, but a complete system comprised of all-natural ingredients can be tough to find. Enter the crossFIXE line by SKINourishment.
crossFIXE is a complete collection of hand care and muscle pain products for dedicated lifters. You might be thinking you wouldn't be caught dead with an all-natural skin paste, but these are rugged products for rugged lifters. I reviewed the HANDS Tube and MUSCLE Paste.
HANDS Tube
The HANDS Tube is a push up tube similar to a huge container of Chapstick that you rub all over your hands and feet. In the ingredients list, you'll find a lot of antioxidants like blueberry extract and stimulants like coffee extract. Together, these ingredients help to nourish and protect the skin, while healing damage from the rigors of frequent, heavy lifting. The healing and feeding agents are combined with moisturizers like coconut oil to soften and smooth out the skin, making it healthier and more resilient to future damage.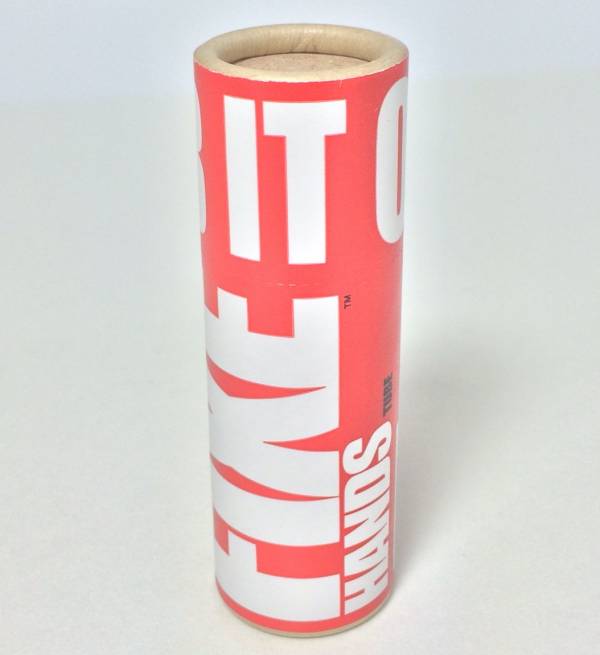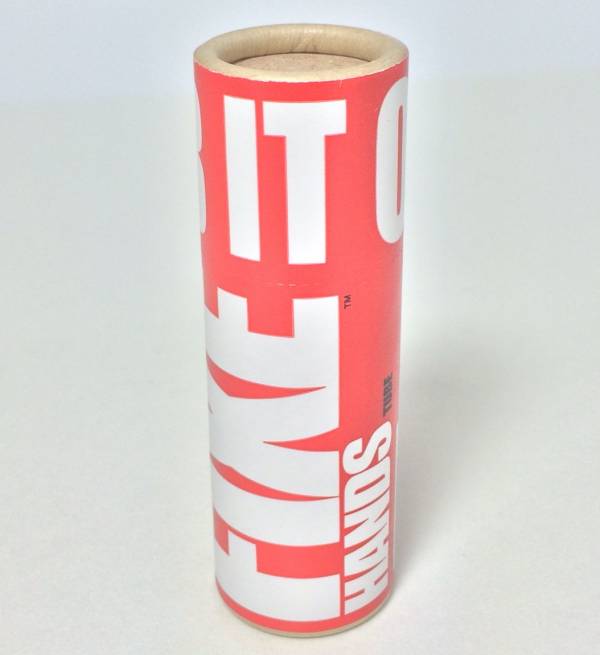 The tube itself is made from recycled materials as well, which is an added bonus. I have the half-ounce size, but don't be fooled by this seemingly small amount. Much like the aforementioned Chapstick, this stuff lasts forever.
I thought the HANDS Tube was a solid product. It softened my calluses and made my hands feel great. It seemed to speed up healing, and although I haven't had any major wounds to test it on, the company recommends its direct use for wounds. The ingredients are natural, so you can feel comfortable knowing you aren't slathering yourself with mystery chemicals. In fact, both of these products feature food-grade ingredients, which I suppose means you could eat them (although I wouldn't try). The only thing I didn't like was the name, which seemed a little silly to me. But the product is great, so I can get past it.
MUSCLE Paste
The MUSCLE Paste features similar ingredients. The antioxidants and stimulants help to support blood flow and promote healing to sore skin, muscle, and connective tissue. There are a few ingredients included, such as sea buckthorn oil, which also promote skin health.
I wasn't totally sold on the MUSCLE Paste. However, I'm typically a non-responder to natural topical pain relievers, so this wasn't a big surprise to me. It did seem to alleviate some muscle stiffness, but not pain, and it's possible that this was a placebo effect. Either way, it seemed to work a little. If you've tried products that include arnica and have been dissatisfied, you may want to give the MUSCLE Paste a shot, since its blend of topical pain relief ingredients doesn't include the standard fare.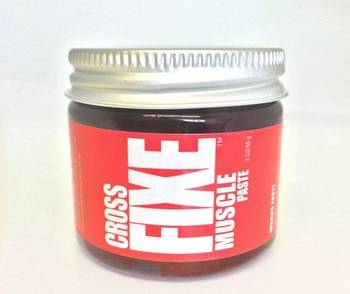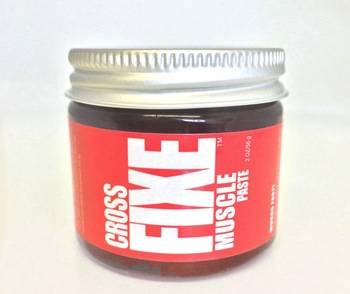 If you're in the market for hand care, the HANDS Tube is an excellent product you can feel great about using. The MUSCLE Paste didn't work well for me, but it might be worth a try for people with chronic aches and pains who respond better to these types of products. And again, you can feel good about trying the paste because it'll be great for your skin either way.
In short, these are great products at a fair price.
crossFIXE Hands Tube is available for $7.65 to 15.95 at SKINourishment.com.
crossFIXE MUSCLE Paste is available for $24.95 at SKINourishment.com.