When chatting with Duane Stevenson, I observed that all of us play the hand we're dealt, and he agreed. I commented that he seemed to be playing his hand with aplomb. He liked that. Duane is a personal trainer and mixed martial artist with a thriving gym, Monster Warrior Elite Fitness, in Houston. He works one-on-one with a variety of clients, both professional mixed martial artists and individuals who will never see the inside of a cage but who are eager for personal improvement on all fronts.
Duane also happens to rely on crutches to walk, the result of tumors on his spine that doctors identified when he was three years old. As Duane's clients and Duane himself will tell you, this doesn't affect his ability to help his clients achieve their desired results or smoke his own workouts. It may, however, put into perspective for some of us the meaning of the words "limitation" or "can't."
Left with about seventy-percent use of his legs, Duane escaped the brutal abuses of a stepfather via sports and martial arts, starting with Taekwondo and Jeet Kune Do, and eventually adding Okinawan karate. Through martial arts, he found a way to give expression to his anger in a way that did not harm himself or others. He also found what would become his profession: teaching and coaching. He was required to teach new students in his karate class from the time he was a teenager, and though he did not realize his affinity would develop and evolve, he eventually discovered that people related to the lessons he learned growing up.
Duane describes his teaching style as aggressive and full of heart, reflective of the stance he had to take to overcome obstacles as a child. The system he teaches at Monster Warrior is called In2War MMA, and he finds it is appropriate for a variety of clients, whether or not they are going to become mixed martial artists. The system is based on the idea that "every day is a war," and that Duane can help his clients learn how to deal with the difficult issues in their lives. "When life gets tough, you can get tougher," he said.
A huge part of Duane's training involves working with clients on their emotional and psychological states as well as on their physical progress. When he is preparing his fighters for competition, Duane does not allow them to say, "Coach, I think I might win." Instead, he instills in them a mindset of decisiveness, telling them that they are going to win and requiring they believe the same. He feels anyone can teach technique, but the mindset must exist first – a sense of confidence without ego.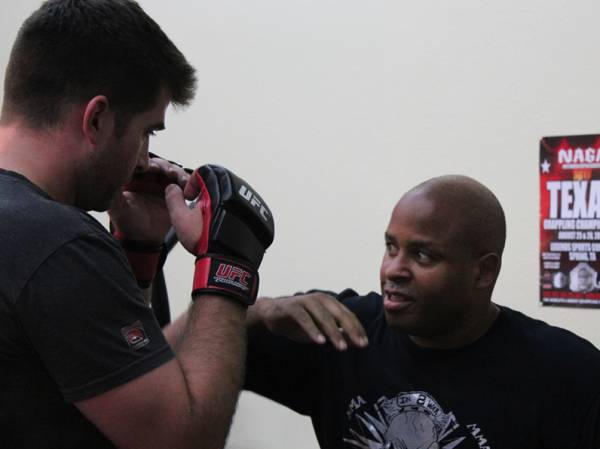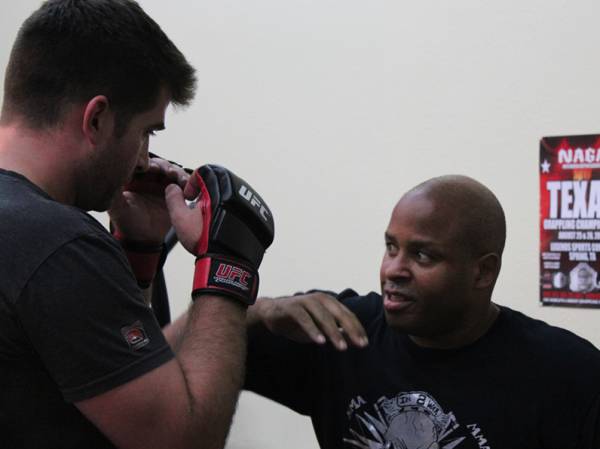 Perhaps it is this mindset that enables Duane to win over clients who might have misgivings about his disability and what it means for his capacity to be a good coach. He generates a lot of word-of-mouth business, and his clients don't usually mention his disability because they find working with Duane is effective. So when potential clients come into the gym and are surprised by what they see, Duane says, they have a choice to make. If they cannot see past the disability to see the coach, then they probably will not be a good fit. But if they see Duane, if they believe he can help them, then they can work together. And from there, Duane says, it usually takes one training session before these same people are asking where they can sign up. "It's not what I look like, but what I can give you," he shared. Once people understand his formula, they understand its potential benefit for themselves. (You can watch a video of Duane teaching.)
Duane is putting that formula to work himself as he prepares for a fight in the United Kingdom in January as part of the Wheeled Warriors. The Wheeled Warriors brings physically challenged and able-bodied athletes to train together in an unprecedented fashion. Duane's fight will involve him and his opponent squaring off in wheelchairs and then striking from there or taking the fight to the ground. He knows there are some people who might poke fun at this concept, but he said, "It's real and not a joke. If people want to fight, they should be allowed to."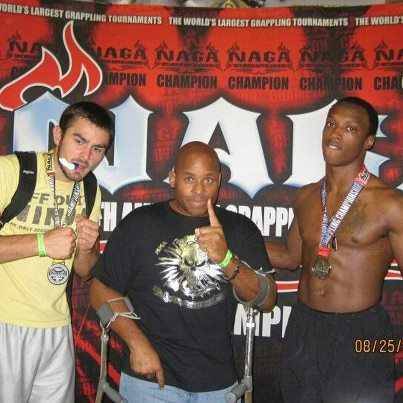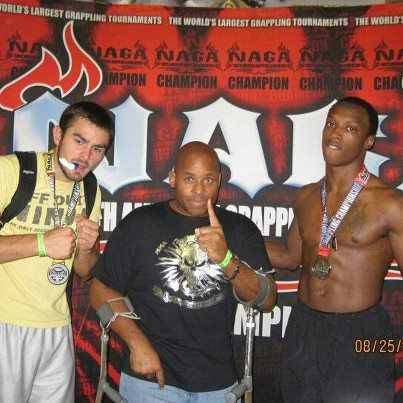 Duane has been training hard in preparation, working on a hand bike and getting in "battlefield form." His current training finds a place beside the rest of the things he does in a typical day, which include marketing and correspondence, training clients and fighters, and doing all the other things any coach or business owner must do. Sometimes these things can be a little more challenging for him than they may be for others, but he's not complaining. He loves what he does and feels God gave him a gift in enabling him to do it.
Duane wants to write a book about his life story one day so he can share with more people his beliefs that you can persevere even when things get bad, and that people can help each other with this. He has something to give to the world that can make a difference, sharing what he called, where "one person's life touches another person's life."
When asked what advice he might give to people who doubt themselves or their potential, he commented, "You have to get heartstrong." Duane said this is necessary to deal with people who put others down to make themselves feel bigger. "Misery loves company. People who can't make it want you to keep them company. But I prefer keeping good company."
Click here to see the video of Duane previously featured on Friday Flicks.