We receive free products and receive commissions through our links. See
disclosures page
.


I've been a sandbag enthusiast for some time now.The sandbag is a simple, cheap, and powerful tool to improve anyone's fitness, and it fits in even the smallest of homes, or anywhere else for that matter. However, like any other training implement, its effectiveness depends on a training system that maximizes its strengths and minimizes its weaknesses.
I recently read the book DVRT: The Ultimate Sandbag Training System published by Dragon Door. The book discusses the sandbag as a tool for fitness, and provides an excellent guide to all the basic maneuvers one can perform with a sandbag, including how to put them all together in to a program.
DVRT stands for Dynamic Variable Resistance Training. DVRT is both a book and a system created by author and long-time certified trainer Josh Henkin. Henkin is a sought-after coach, writer, and speaker known for his innovative concepts. However, the work he has created here is more fundamental than innovative, and I mean that as high praise.
As a reviewer, I'm not particularly impressed by puffed up certifications and lofty titles. It's real coaching that matters. I find claims of "innovation" in a training system typically mean it's garbage. Henkin, however, has created the opposite. DVRT is simple, foundational, and complete – a program that is the hallmark of a talented coach and definitely worth your attention.
What's In the Book?
The book begins with nearly thirty pages of discussion on the system of training, the use of sandbags, and other important exercise concepts. From there, it continues on into the exercises, which are laid out in great detail. Then Henkin explains the different programs to use the exercises with to achieve various goals.
The detail for each exercise found in this book is well above the industry standard. Each exercise is discussed at length with as much or more space spent on words as pictures. The pictures don't just include various steps of a proper lift, but also the improper ways to perform a lift. In fact, some sections include more pictures of how to do something wrong than right. This feature is a huge asset to the majority of readers, and very refreshing to see.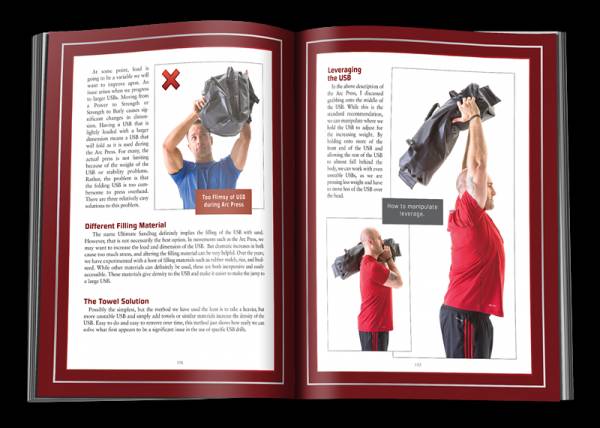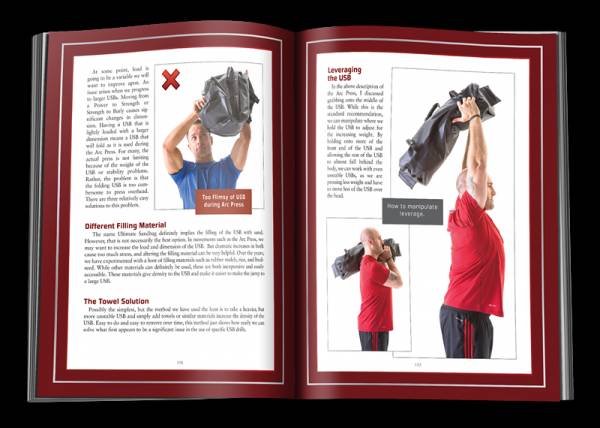 Beginner-Friendly Explanations
In addition to being thorough, this book is also as high in production quality as all Dragon Door books. That makes it a great value, especially for beginners looking to get a lot of information without a lot of distracting publication issues. Henkin recommends light weights and slow progression. Combine that recommendation with thorough explanations and many pictures of how to perform the moves right and wrong (the latter of which is frequently missing from fitness books), and you have a great home system for beginners to moderate-level lifters.
Downsides
The only downside of this book is it occasionally reads like an advertisement for other Dragon Door products, as is the case with all Dragon Door books. Not surprisingly, the first ad in the back is for DVRT certifications and sandbags sold by Dragon Door. This isn't bad per se, but it is transparent. But hey, at least I can say this is probably the first Dragon Door book I've read that had not a single kettlebell exercise (although there is one picture of a kettlebell exercise for comparison, which seems oddly placed and without discussion).
With that said, considering the strengths and weaknesses of the book, it's a great guide for novice and intermediate lifters. Sandbag training in general is a great option for people who want to train at home but don't have a ton of space, money, or experience. Sand doesn't hurt when you drop it on your toe during the learning process.
While advanced lifters won't find anything new in this book, everyone else will find one of the most thorough guides of its kind, with a lot of discussion of the system as a whole, and nothing overly complicated. Henkin himself notes that he wanted to create something that didn't just suit athletes, but also made the average man and woman healthier and fit. Many people will enjoy and learn from this solid offering. It's a great guide with the perfect implement for the target audience.
"DVRT: The Ultimate Sandbag Training System" is available for $34.95 at DragonDoor.com.