The surname LaLanne is a well-known one, not just in the field of fitness, but in the world beyond. Most of us have some exposure to the teachings of health-and-exercise guru, Jack LaLanne.
The surname LaLanne is a well-known one, not just in the field of fitness, but in the world beyond. Most of us have some exposure to the teachings of health-and-exercise guru, Jack LaLanne.
Surprisingly, only one member of Jack's family has followed in his footsteps. Jack's grandnephew, Chris LaLanne is our newest featured coach and the owner of LaLanne Fitness. We will feature three weeks of Chris' programming in our daily Strength & Conditioning workouts, so please join in!
So how it is that Chris became the LaLanne to carry on the family tradition?
Although Chris was active athletically his whole life, he never excelled to the level his friends did in competitive sports.
Chris found his outlet in two different manners – first, by training and competing in bodybuilding, and second, by helping his friends get strong.
As Chris explains, it was while he was earning his degree in Kinesiology from San Diego State that he really ventured into coaching:
My friends were playing football and baseball, so naturally I was hanging out with them quite a bit in the gym and I wasn't good enough to actually be on the team so I was helping them get stronger. I ended up helping both the baseball and the football team as an assistant strength coach. Once I graduated I got an internship with the Kansas City Royals baseball club and went out and worked with them for about a year.
It was at the end of 2006 Chris discovered CrossFit:
I was actually working at the SportsClub LA up here and one of my coworkers told me about this website he thought I would really like. I can remember the day he told me about it. I started doing CrossFit personally and then started doing CrossFit with my personal training clients and then at some point I decided to do this in a group and then I discovered everyone's doing CrossFit in a group and that's how it works best! One of my clients was also into CrossFit and I came to him one day and said, "Hey man I think I should open my own gym." So he helped me get going initially financially and the rest is history. We've been open now for over three years.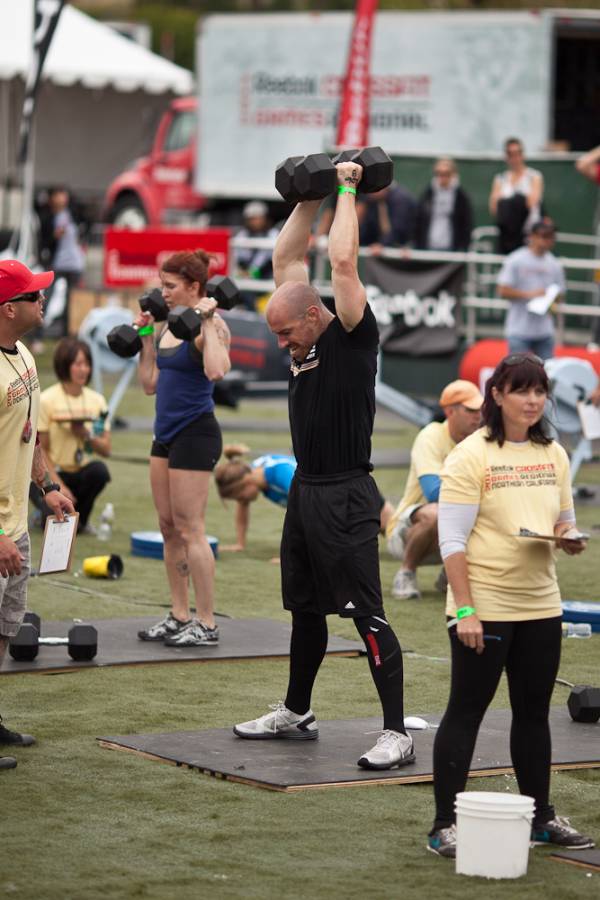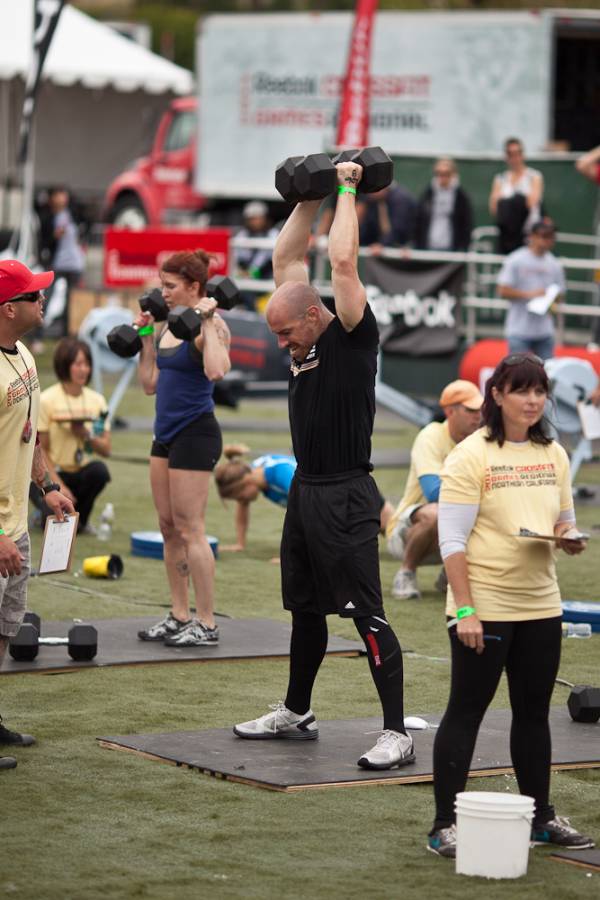 For Chris, coming from the world of competitive bodybuilding, the transition to CrossFit was a welcome challenge. Naturally competitive, Chris found the "game" aspect of CrossFit to be motivating and something he found lacking in bodybuilding.
Beyond that however, Chris was compelled by all the new skills with which he was presented:
I had never done any kind of Olympic weightlifting, snatch or clean and jerk. And also the gymnastics: pull-ups, handstand pushups, and using the rings were very new to me. It was a challenge. It required a lot more flexibility and coordination that I had not really ever thought about or had developed through bodybuilding with isolation movements.
Chris pretty quickly got a handle on CrossFit and in 2010 he placed 12th at the NorCal Sectionals, earning a spot at the Southwest Regional Qualifiers for the CrossFit Games.
Over the last three years, Chris' gym, LaLanne Fitness has also evolved into a thriving community. When it comes to his students, Chris tries to incorporate all of the things he loves about CrossFit into their experience as well.
I program for our population and their skill level, which is all levels, like all CrossFit gyms. So I base our programming around basic movement patterns that are core exercises in CrossFit. I think about how a class is run. You know there are so many things that go into programming for a CrossFit gym and one of those is logistics and how you're going to do a workout with either two people or 20 people. And also the aspect of making it competitive so that people have a chance to compete with one another and have fun with a workout that allows for not only practice and training, but this area where people can push the envelope and compete with one another.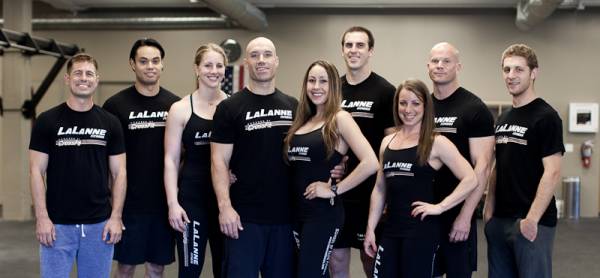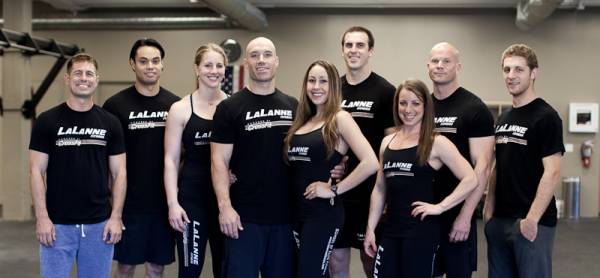 And what about Uncle Jack? His legacy is not only acknowledged, but celebrated. Explained Chris:
What Jack stands for is someone who really took pride in themselves and valued physical fitness and nutrition, and I think those values are also part of our program. I've tried to keep that as a LaLanne brand, in that we value the personal side of the lifestyle and the diet and how that influences your performance and also your life in general – the quality of life. I think Jack has really been an influence on me and also on our community here. People know who he is and what he stood for and we try to uphold those values here.
For more on Chris: