For Greg Everett becoming an Olympic weightlifter and weightlifting coach fulfilled a dream, and he intends to spend the rest of his coaching career working to fulfill the dreams of others. Greg didn't grow up a weightlifter. He, in fact, had no access to proper equipment or instruction until about a decade ago. But in that short time he has gone from student, to competitor, to coach, to author, to owner of Catalyst Athletics. The dream of weightlifting involves not only being an athlete and coach himself, but introducing the sport to people in the mainstream.
Like many people, especially former athletes, Greg had spent his life bouncing around between competitive sports as a youth, to bodybuilding as a young adult, to feeling unfulfilled in his fitness as a grown-up. He was similarly bouncing around in his career – working as a personal trainer, teaching, and considering a career teaching English literature on the college level. It was around this time that Greg met Robb Wolf and heard about CrossFit. Greg had been praciticing the Olympic lifts since the mid-90s, but it was when he met Robb, and subsequently Mike Burgener, that Greg was able to access a real education in weightlifting.
Living in Northern California at the time, Greg decided to make a major change. He decided to focus on weightlifting, sold his house, and moved to Southern California to train with coach Burgener. Explained Greg:
He became my mentor, and that was such a great opportunity for me, because finally it was all about lifting. So it wasn't lifting in a CrossFit gym, or high school where I didn't have the facilities, or God forbid like Gold's Gym. So meeting Robb and training with Burgener, those were the two things that allowed me to expand on the interest I had in weightlifting and actually make it happen as a career.
For the first time ever Greg was able to focus on his true love – Olympic weightlifting. He spent his days absorbing all the information he could on the sport, both as an athlete himself and as a budding coach. He wanted to know how to teach the lifts and found himself wanting for a book that didn't exist. Thus the seed was planted for what would become Greg's first book, Olympic Weightlifting: A Complete Guide for Athletes & Coaches. Greg shared how the book actually came to be:
At the time nobody knew who I was and I had accomplished nothing in the sport. I was just this guy. What it was, really, was that I had a writing background and I had a publishing background. I had run a small press when I was in Chico. I was doing fiction books at the time, and had published a couple of peoples' books, that sort of thing. And so basically what happened was, I had this experience of being someone who wanted to be a weightlifter, without having access to the kind of material that I thought would be helpful and necessary. So I was like, "You know what, no one else is doing it." There were books out there, but I felt like they weren't what I wanted. So I decided to write the book that I had always wanted to have as a new lifter or as a new coach.

Originally, I tried to get Burgener to write a book! I was like, "We need to get you to write a book," and basically I told him I would ghost write it for him. And he's the kind of guy who was just like, "Nah, that's not interesting." He wants to coach and so, I was like, "Well, screw this, I'm going to do this because I know I can put together a book."
Greg's book would go on to receive positive feedback in the community and become a bookshelf staple for many coaches new to teaching the lifts. Through this book, Greg took a major step forward towards his goals of reaching a broader audience with weightlifting. He has just recently released his second book, Olympic Weightlifting for Sports, focused more toward non-Olympic weightlifting athletes using the lifts to support their sport of choice.
But Greg's dreams don't stop with individual coaches or groups of athletes. Greg has a vision when it comes to the potential of American weightlifting on the world level.
In terms of my goals as a coach, I would really love to eventually get to the point where I can dedicate the time and energy to developing a full-time competitive weightlifting team. I'm slowly chipping away at making that happen. Right now I'm not there yet, but I would like to have, essentially, a professional weightlifting team. It's kind of a pie in the sky thing, especially in this country, because not a lot of people know what weightlifting is, and it's hard to get endorsements and sponsorships, because basically people pay money to get no exposure. So we can continue to keep improving on that aspect of it of course, and then gradually be able to really get the company to a point where we're selling enough books and DVDs, Performance Menu subscriptions, and all that stuff, so we're in complete control, and I can take care of weightlifters, with room and board and competition travel expenses, and all that kind of stuff. Then they can train full-time, like any other professional athlete.
Greg, like all other Olympic weightlifting coaches, knows it will be an uphill battle for the United States to stake a position on the world stage when it comes to competition. One front of the battle is educating and informing the mainstream about the sport. But another struggle is within the sport – working to truly professionalize the sport from a coaching and training aspect.
Basically the history of the sport in the U.S. is that it's always been an amateur sport. It's always been kind of this grassroots thing where guys are training in their friend's garage, and coaching has always been for free. There's still a lot of these old guys involved in weightlifting who are extremely resistant to the idea of making money off of weightlifting. It's very bizarre to me. I guess I understand it from a more sentimental point of view, you know like, "Back in my day, it was like this…" And I don't mean to be disrespectful, but it's not your day anymore. If we're going to be successful, the paradigm has got change one hundred percent. You look at these countries that are very successful, and one way or another the athletes and the coaches are financed. There are some countries where the lifters are actually officers in that country's military and getting paid accordingly, but they don't really do military service. So that's one way that certain governments fund it. In other places, the government sets aside a certain amount of money for training programs. They take it very seriously.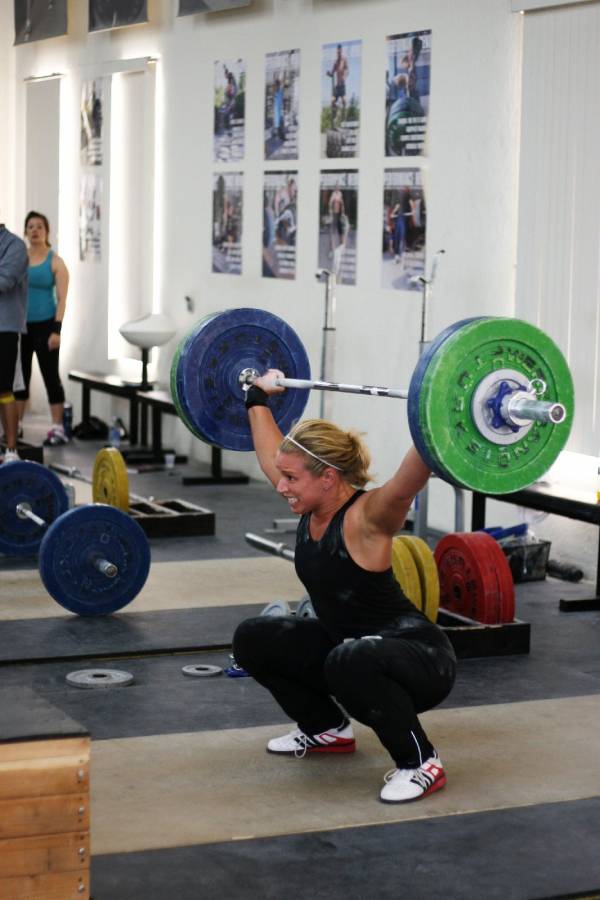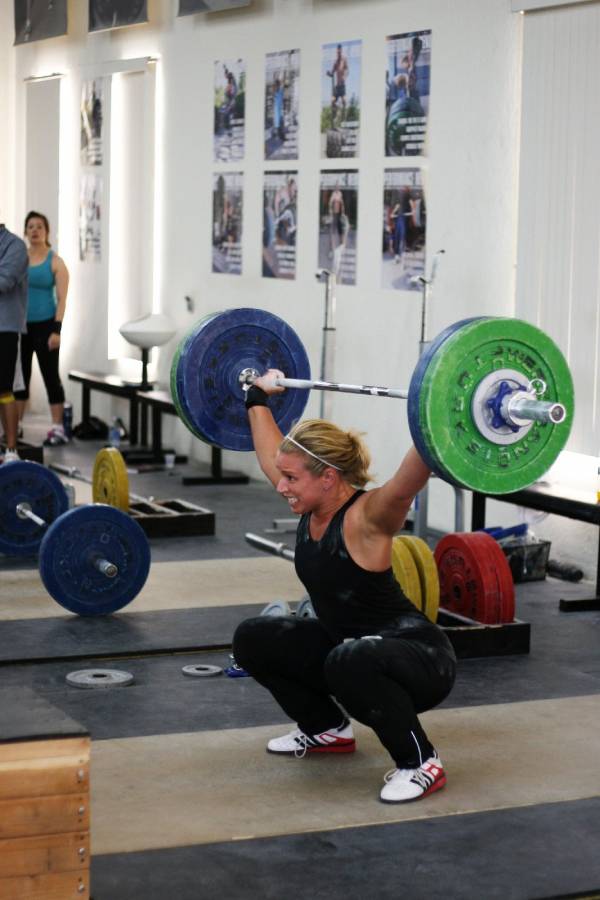 Luckily for Olympic weightlifting, the sport is experiencing a surge in newcomers due to the inclusion of the lifts in the CrossFit programming. But while Greg appreciates the exposure provided to the sport, he thinks the true evolution will be a more longer-term process than just bringing new fitness beginners and former athletes to weightlifting. Said Greg, "People who are currently doing CrossFit now are not the ones who are going to become weightlifters and go on to become successful international lifters. It's going to be their kids who are growing up, seeing people do the snatch and clean and jerk.
But isn't that a different world already? A world where people's children even know what the Olympic lifts are? And so, Greg continues on his mission to open up Olympic weightlifting to a bigger audience, to bring money to the athletes, and to cultivate the potential of the next generation.
To learn more about Greg, read part one our feature interview:
Featured Coach: Greg Everett, Part 2 – Th Next Generation of Coaches
To follow Greg's three weeks of workouts here on Breaking Muscle follow this link: