When you meet John Hackleman, founder of The Pit and CrossPit, he seems like a guy who would train fighters – big, bald, covered in tattoos, and full of prison jokes. He has trained some of the world's best, including UFC fan-favorite Chuck Liddell. Hackleman, however, also teaches families and children, worked for many years as a nurse, and is an accomplished business man.
So don't let his "I'm just a dumb karate guy" act fool you. John Hackleman has a lot going on.
John knew from an early age martial arts was the sport for him. In fact, it's the only sport he's ever done. Born in New York City, he moved with his family to Honolulu, Hawaii when he was just four years old. At the age of nine he began studying Judo and then Shotokan Karate. It was at the age of ten he found his true calling in the art of Kajukenbo.
Kajukenbo was created in Hawaii in the 1940s from a combination of karate, judo and jujitsu, kenpo, and boxing. Its name in fact, is taken from the first two letters of each of these styles: ka-ju-ken-bo. In that sense it was a "mixed martial art" long before MMA as we now know it existed.
When asked about his ranking in Kajukenbo, John injected his typical sense of humor:
I was awarded great-grandmaster in Kajukenbo, from the head guy, Adrian Emperado, before he passed away. And my instructor [Walter Godin] before he passed away in 2001 awarded me great-grandmaster, as well. And then I awarded myself great-great-great-great-grandmaster. So I'm a three-time grandmaster, so I'm a super-great-grandmaster – and I think I am.
As far as his own fighting career, John began fighting at the age of 14. He started as amateur in boxing and kickboxing. He competed in a few no-holds-barred fights in the 1970s, as well. After a stint in the Army, John turned professional. As a pro-boxer he earned the nickname, "The Train," early on – named so by an unlucky opponent on the receiving end of one of John's knockout punches.
John knew, however, that fighting was not a long-term career. Indeed, one of his trainers coached him on this point and it led to John's second profession as a nurse:
When I was boxing I was always really interested in the medical stuff, because I loved science. One of my trainers was actually a respiratory therapist. I was just starting my boxing career and he said you're not going to be able to box forever; you should go to school and be a respiratory therapist or something like that. I thought that was a great idea, so I went to school to become a respiratory therapist and from there it kind of evolved. There's just more work as a registered nurse, so I went back to school for that.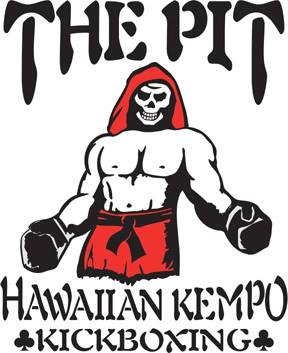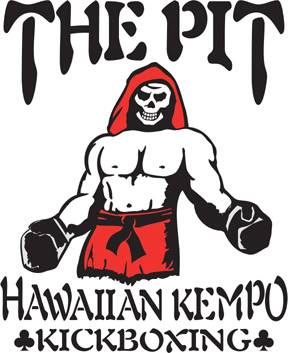 Eventually John's passion for martial arts would lead to the birth of the now world-famous martial arts gym, The Pit. The Pit began quite modestly, in a backyard in Woodland Hills, California.
It was 1985. I was living with someone in Los Angeles and I was working as a respiratory therapist in a hospital and it was just pain to go to the gym every day and work fulltime. So, I decided to put a gym in our garage. Some of my friends from the hospital would come over and workout with me. Actually one guy, he was a lab tech or a nurse, said, "This gym, this place is so small; it's like training in a pit." That's where it got its name. It was just a little one-car garage and we liked to lift weights, hit the bags, and spar out in the driveway.
Before long the gym outgrew the garage and John built a small gym in the backyard. From there, he and his wife whittled their jobs down to part-time as the martial arts school started growing, while having little to no overhead. John would also evolve the very art he was teaching. "In 1985 there were some things I wasn't crazy about in that system," he explained. "So I started taking some of those things out that I didn't like and putting in things I did like. I created my own style, called Hawaiian Kempo, and that's what I pretty much do to this day."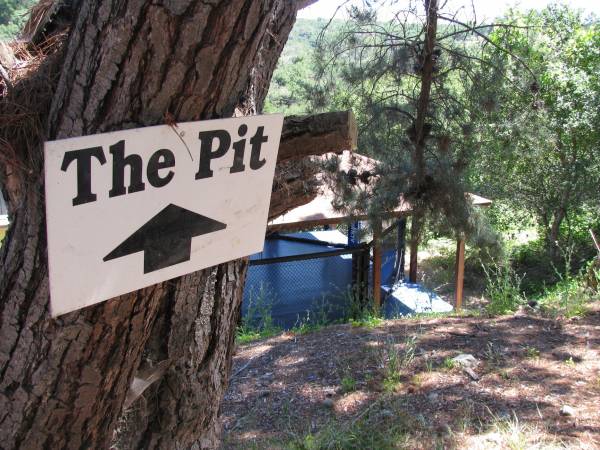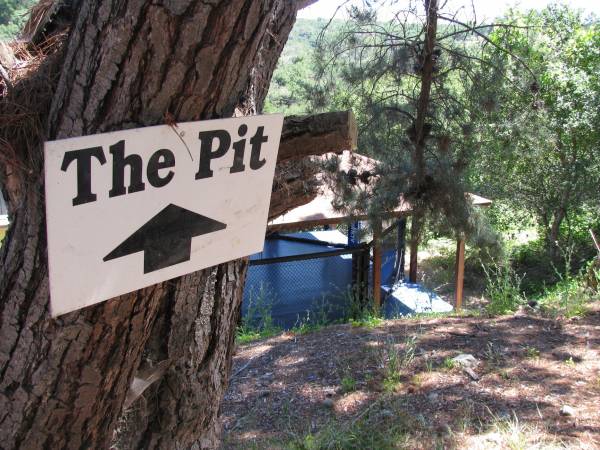 In 1990 John moved the school to Arroyo Grande, California, starting off with an 800 square foot building in the backyard of his new home. It was at this school that Chuck Liddell and John Hackleman were introduced.
Now, in 2011, The Pit resides in a 4,000 square foot gym replete with heavy bags, rowing machines, and weights. There is also a brand-new second location in Las Vegas measuring 12,000 square feet in size with a 30-foot cage and full CrossFit gym. Pit affiliates operate in 12 different states and in the United Kingdom. As John said, "It's evolved a little from the beginning."
The original Arroyo Grande backyard gym is still in use. "I call it the compound – so it's not the 'backyard,'" explained John. The compound now includes a sauna, a block-glass shower, a Jacuzzi, and a sleeping room for visitors. And the visitors do still come.
I train the CrossFit guys there who come – they love that. My old-school students come once a week and we do workouts once a week in the backyard with the gi on. It's part of the old-school workout that they have to wear a gi. My fighters I usually do once a week. My certification seminars, usually a couple of the workouts are done in the backyard, too.
From a garage gym in Woodland Hills to a mega-gym in Las Vegas, John and The Pit have come a long way over the years. All of John's endeavors, however, revolve around his passion. When asked to describe that passion, in terms of what gets him up in the morning, John responded:
Thinking how I can train that day to train really hard to tax myself and to train my people – how to get everyone in the best shape, with what techniques. I spend a lot of time on the techniques that I'm going to teach them, how to put them together, and how to condition them. And then, not as much the techniques for me, but how I can train to my fullest that day. Whether it's one workout that day, two, two easy ones, one hard one – whatever it is – to program my workout and my students' workout. And build my business, The Pit – to take it to the next level. Those things combined are all separate, yet the same. That's my passion.

I just want to grow this. There's nothing else I want. There's nothing else I've ever wanted to do and nothing else I do want to do. I just want to keep this where it is now, or even grow it bigger. Then that's beyond my wildest dream. I'd be tickled pink.

I'm just a karate guy; I'm not too smart.
Read part two of our interview with John for his thoughts on training CrossFitters, advice for aspiring MMA fighters, and why he thinks all athletes need to learn the Dougie:
Featured Coach: John Hackleman, Part 2 – Lifelong Student
To train like the fighters at The Pit, follow John's three weeks of workout programming: