Upon first meeting Sean Waxman you might think, "Wow, this is a big guy who must have played football." After you begin talking with him, however, you will realize this is a guy who is well-educated, well-spoken, and deeply committed to his profession of coaching.
Sean grew up in New York City and came from an athletic lineage. His grandfather was not only a high level football player and boxer, but he competed on the same Olympic 4×1 relay team as Jesse Owens. Sean's father and uncle were also high accomplished in football. Sean himself did well in both baseball and track, but particularly he excelled in football through high school and college.
It was in college that Sean truly fell in love with Olympic weightlifting. He gave up football to focus on weightlifting and learning to be a coach. The seed for this transition had been planted years earlier in a library, of all places.
I wanted to play professional football and that was the path I was on. I'd been training since I was 13 or 14 and I was fascinated with training. When I was 13 or 14 there was no Internet. If you really were interested in something there was a big effort in getting information on it. So I'd spend a lot of time in the library just looking through old books and magazines. This was in 1982 and my library for some strange reason had a collection of Soviet Sports Review, which is a magazine that is translated Russian training articles. I happened to find one and opened to a page on weightlifting and for some reason it captivated me. In college I woke up one day and realized I didn't want to play football anymore and I was more interested in becoming a strength coach or a doctor.
In Sean's mind, becoming a coach and becoming a doctor were similar goals. Both involved the same scholastic preparation and seriousness. He started taking the classes necessary for him to choose either of these two paths. He also started taking his weightlifting more seriously.
I realized the lifts and supplemental lifts were the majority of the tools you would need as a coach to prepare athletes, but I wanted to make sure, if I was going to be teaching these things to people, that I would have an understanding of them on a visceral level. To this day whenever I come across a young coach and they ask me some advice on how to become a coach I always tell them you should spend a significant amount of time, and I'm talking two, three, four years, immersed in the world of Olympic weightlifting. You need to do this long enough to be able to feel the changes it can make in your body; you need to understand what it's like to lift a heavy weight properly. This is the only way you can relay the information to somebody else. If you're blind your whole life and somebody asks you to describe the color green to them, how the hell are you going to do that? You don't know what green is. I wanted to make sure that I was going to have an understanding.
When the time came for Sean to decide between medical school and coaching, Sean chose to pursue his masters in biomechanics under the direction of John Garhammer, one of the top in the field of weightlifting biomechanics in the world. Sean moved to Southern California to study with Garhammer at Long Beach State. It was at this time that Sean also came under the tutelage of famed Olympic weightlifting coach, Bob Takano.
I actually looked at a map. I'd only been to California once before that. I looked at a map and saw Long beach and saw Van Nuys where Bob was and they weren't too far away so I figured, 'Oh, I can manage that.' I came out to California in 1994, started my masters and started training full-time. I ended up training full-time for seven years. That's what I did for a living.
During this phase of full-time training, Sean became a USA Weightlifting National Team member, won a national medal, and was five-time California State Weightlifting champion. At the same time, Sean was also venturing into his coaching profession. "At the same time [I was training] I was coaching. I was a strength coach," said Sean. "My first job was at a junior college. From 1994 to 2001 I was a strength coach of all different levels – high school, college, professional, and my own business. In 2001, I opened up my own place, my first place."
With the explosion of CrossFit over the last few years, Sean has seen a welcome shift in his coaching focus. CrossFit has brought Olympic weightlifting to entire new populations.
Now I basically work with people and young kids who want to be weightlifters and I'm working with a lot of CrossFitters. Essentially instead of strength and conditioning like I was doing, I teach people how to snatch and clean and jerk all day – which is amazing. I couldn't ask for a better job. I have CrossFit to thank for that. Five years ago this wouldn't have been possible. CrossFit has given me life as far as my coaching, because if I had to coach another high school volleyball player I think I would have killed myself.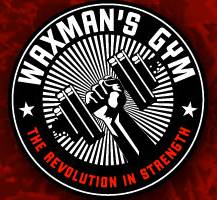 Now that Sean has his own gym and a steady stream of interested students, he has fully moved past being a competitor himself and is focused on growing a team of elite athletes. Sean has his mind set on one thing – taking the United States to the international level of Olympic weightlifting.
I want to be the first American weightlifting coach to consistently produce international medalists. We have coaches who will get somebody, but their success relies on the talent that walks in the door. They get somebody talented and they can develop them and they're successful, but nobody has ever done it on a consistent basis year in and year out. They'll have one or two lifters. I'd like to try to create a system of development relevant to this country, this system. You can't implement a system that worked in communist Russia and expect it to work here. A lot of the things that we look towards in this country, the information that we have is the information we translated from other countries and the coaches' experiences, but I don't think anyone has ever looked at the sociological difference between us and everybody else. We haven't been successful developing a system in this country and I think a big part of it is that it's very difficult to develop weightlifting in a capitalist country.
Weightlifting is, in essence, a fringe sport, like amateur wrestling, where athletes are expected to dedicate themselves full-time to the pursuit of their sport, but receive very little financially in return. The economic structure of the Eastern Bloc countries allowed for this and supported this structure, but a capitalist economy does not.
"It becomes a matter of options," shared Sean. "Weightlifting is such a difficult sport, especially if you're not paid. I don't think I was ever paid more than $750 per month for being on the national team. Which is fine if I'm living at the training center and don't have any expenses. That's $750 I can put in my pocket, but even then that's not making a living."
This is where Sean's experience as an athlete and his intense passion for coaching come together. He plans to combine his experience and expertise to create a team where athletes can develop slowly and go on to thrive on the international scene. Said Sean, "If I can leave a legacy of a system of development and a way to keep a program going and consistently have good results, that's my end game."
Check out part two of our feature interview with Sean Waxman – he discusses working with CrossFitters, the most common mistakes athletes make in weightlifting, how to become a truly great coach, and the thought process behind the workouts he programs.
If you would like to work out like Sean's athletes, follow his workouts in our Strength & Conditioning WODs.