We receive free products and receive commissions through our links. See
disclosures page
.
Flexi Lexi is a yoga clothing company based out of Thailand. They produce yoga tights that are functional and fun, with patterns that are a little bit different. In order for yoga tights to be functional, they need to a) not fall down—and b) not be see through. It is surprisingly difficult to find tights that fit these criteria. My favorite brands aren't see through, but they don't always stay up, making yoga (or sprinting through the airport), endeavors that require constant adjusting.
Wearing the Tights
Fortunately, the size medium Flexi Lexi yoga tights stayed put while I arm balanced, twisted, and contorted myself into a variety of positions for thirty minute sessions several times over the course of two weeks. Not only that, but they were white, a color that can be hard to wear because of its propensity to let light shine through in places you would rather it didn't. Incredibly, they weren't see-through, and the three toed sloth pattern was far more fun than I expected.
The tights are a little warm, so if you have a tendency to run hot or you are practicing in a really warm climate, these might serve you better when the winter months roll around. They were perfect for the temperate, 65 degree weather on the central coast of California, but anything much warmer would have been a little bit uncomfortable. This might be due to their composition; they are 27% Spandex, 73% polyester, materials that aren't exactly known for their breathability.
Size medium fit me well. I am 5'1" and 125 pounds; I generally wear a size 6. They were comfortably snug without being too tight. The waistband is mid-rise and they were ankle length on me, but I suspect on the average person, they would hit more above the ankle.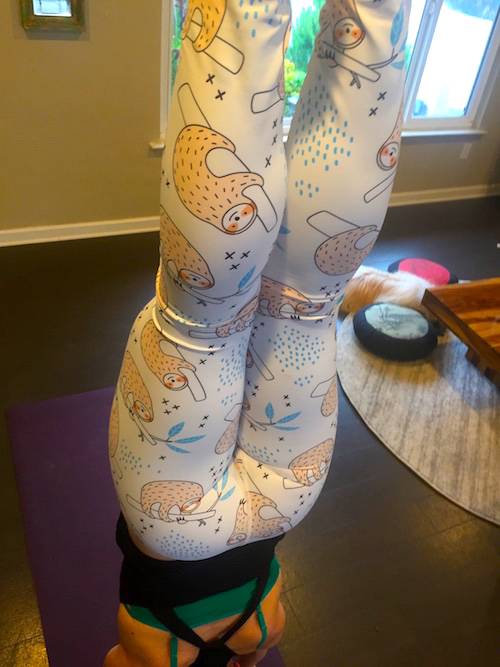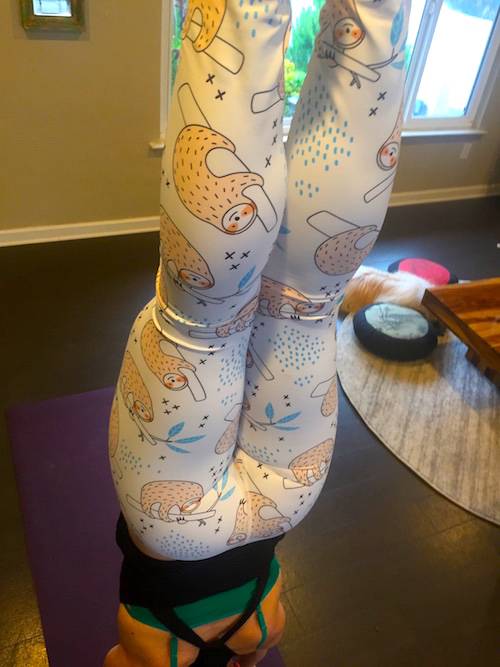 Flexi Lexi Hits the Mark
Overall, I was pleasantly surprised and I would recommend the brand. They are high quality and offer freedom to move without causing the practitioner any reason to be self-conscious; in fact, catching a glimpse of the three-toed sloths made me smile, and when your clothes make you smile, your workout is just a little bit easier.
Flexi Lexi Yoga Pants at a Glance
Features
Pants stay in place during movement

Thicker Material for cooler weather or winter use

Material is opaque, even white

Pricing
$85 – depending on style chosen