When I relocated from Los Angeles to Portland back in August, I pretty much knew Portland was the love of my life. I did not expect, however, that this wonderful city full of food, art, and music, would also cause me to fall in love with my bike.
Within a week of moving here, people started asking the question. "Are you driving your car?" Well, of course, I've been living in LA for 15 years. We drive everywhere. But, here, in Portland? A huge number of people bike. Bike commuting is a part of the culture.
Before long and with the help of a friend, I bought a bike. Within days I was hooked. I decked out my bike with fenders, a rear rack, and Ortlieb panniers, learned the art of rolling up my right pant leg, and officially declared myself amongst the roster of bike commuters.
What do I love about bike commuting?
It's quicker than if I drove.
I get quiet time to myself at the beginning and end of my day.
I get to pedal across the beautiful Willamette River at sunrise and sunset.
No traffic jams. Well, there are bike jams on occasion, but they are minimal.
It saves me money, by not paying for gas and not wearing out my car.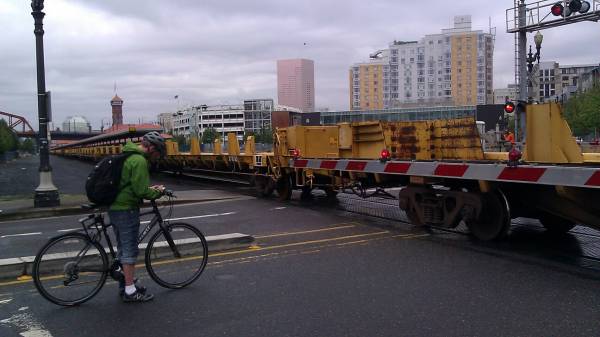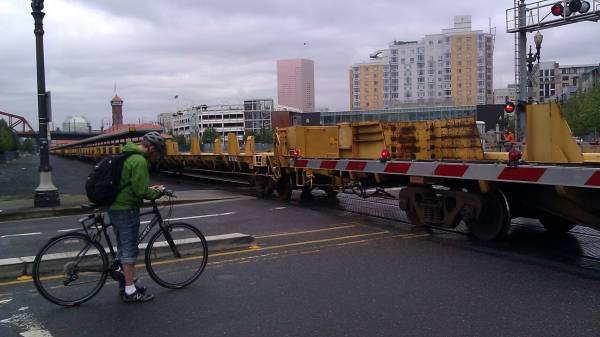 When for some reason I choose to drive to work, I find I miss those minutes on my bike that now start my day. I find it to be a meditation of sorts. I get my circulation moving. The crisp Portland air wakes me up. By the time I arrive at work I am refreshed and can't help but be happy. Plus, I know I am contributing to making my city a better place.
Benefits of Bike Commuting for the Community:
Reduced air pollution
Reduced energy consumption
Reduced noise pollution
Reduced road wear
Reduced demand for parking
Here in Portland, according to the Bureau of Transportation, bicycle traffic increased 190% from 2000 to 2010 with bicycle traffic composing 14% of the vehicles crossing our bridges. According to the Alliance for Biking & Walking, the number of people bike commuting to work in the U.S. as a whole increased by 42% from 2000 to 2007. The Alliance also noted the states with the highest level of bicycling and walking have the lowest levels of high blood pressure, diabetes, and obesity.
The downsides of bike commuting?
I sometimes don't drive my car for so many days I completely forget where I left it.
The dreaded street car tracks of downtown Portland (don't get your tire caught!)
When the guy who operates the Steel Bridge forgets to lower it after a ship passes.
People who drive cars and try to hit me.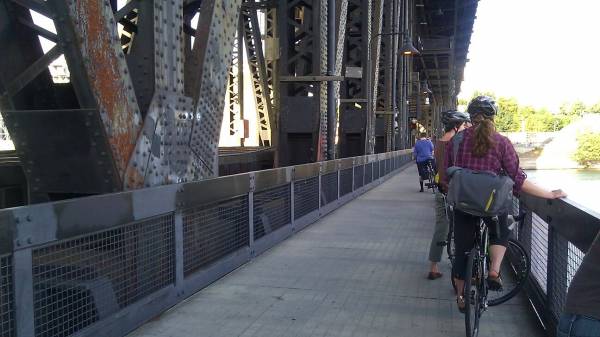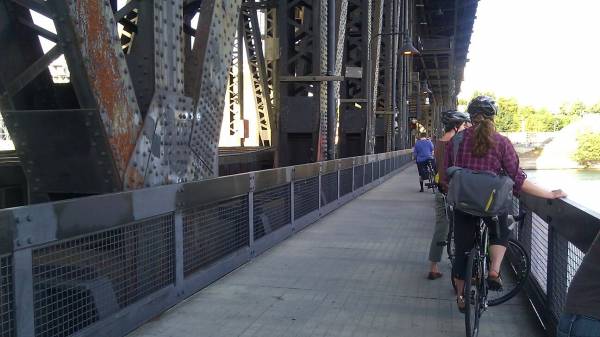 Bike commuting is pretty much a no brainer. It's a win-win situation, except for the one thing we bike commuters are all hyper aware of – accidents. It is on you, the commuter, to be as safe as possible. Follow the traffic rules like automobiles unless otherwise indicated. Don't wear dark clothing at night. Have the proper lights on the front and rear of your bike and also on your helmet. And, wear a helmet!
Getting in an accident, whether it be running into another cyclist, getting you tire caught in the street car tracks, or being hit by a car may be inevitable. After all, we don't drive our cars and expect never to be in a fender-bender. But you, the cyclist, can do a lot through awareness and preparation to keep bike commuting fun and safe for yourself.
If you are interested in becoming a bike commuter, check on line as most cities have websites dedicated to biking. They frequently offer tips and links to bike groups or people looking for bike commuting partners.
In addition local cycling shops often offer free clinics on topics like bike maintenance, flat repair, and even basic shifting techniques. While you're there they can help you get outfitted with all the proper safety gear, racks, and bags you will need for commuting.
Some resources and fun links for commuters (or hopeful commuters) out there: