Going into the most recent Olympic games, there was hope and optimism for USA Boxing amid new ideas and a change in the direction of leadership. USA boxing had partnered with former television executive Michael King whose company, All-American Heavyweights, aspired to produce the next great heavyweight champion. King's idea was to take former Division I athletes and make them boxers. A revolutionary concept, which would have proved brilliant, had it worked. The problem is, it didn't. The USA men's boxing team had its worst showing in Olympic history, failing to take home a single medal.
Though boxing didn't start in the United States, over the years it has become woven into the fabric of our culture – a slice of Americana in the same vein as jazz, apple pie, and baseball. If one were to name the great champions of the past hundred years, certainly the majority would be American. From Sugar Ray Robison to Sugar Ray Leonard, boxing was part of America and part of America was boxing.
Prominent boxing gyms evolved in the early part of last century in inner cities across the USA. Gyms like Gleason's and Kronk became famous for producing Olympic medalists and world champions alike, decade after decade. Boxing became part of an inner city lore that has been lauded as the true essence of the struggle for what it means to be an American: the triumph of the individual and control of one's own destiny. The triumphant story has been told and retold, from the fictional "Rocky" to the real-life Rocky Marciano. If one wanted out of the inner city and a better life, one literally had to fight their way out in many cases.
Thankfully, opportunities have broadened and newer horizons have arisen for the youth of our inner cities. In the wake of such change, boxing gyms have shut their doors in urban areas nation-wide, and one is now hard-pressed to find a decent boxing gym in many of our great cities. With those doors shut, boxing is no longer an iconic American pastime but merely part of our past.
These days many in the inner city would rather play team sports and have a chance at a college scholarship versus the prospect of getting knocked out by another inner city boxing rival. Who could blame someone for such an outlook? Additionally, other sports and channels have evolved – extreme sports, niche sports, and even technology have paved the way for many to make a name and a brand for themselves. And, of course, mixed martial arts (MMA) has become the central focus in the fight community, leaving the boxing world more a part of history than a part of the present.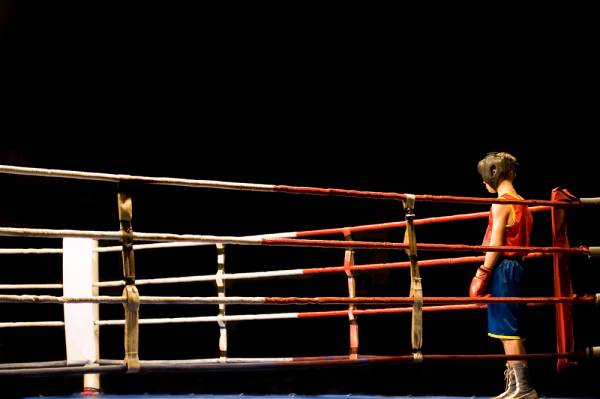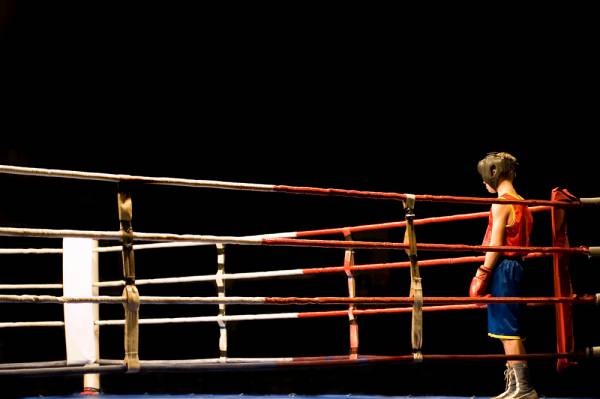 However, it isn't just the changing landscape and new opportunities that have changed boxing in America. Boxing has lost its way primarily because of one word – respect. Boxing in its pure form is a martial art. The martial arts are steeped in tradition both in their internal and external essence. One learns to control breath, find their sense of presence and stillness, and build the body and mind in finding a true self-awareness. More than anything, boxing in the past was about respect, as it is in all martial art traditions – both getting and giving it.
However, somewhere along the line, boxing lost this sense of tradition. With its tremendous popularity and success in the past, boxing allowed many disingenuous and shady characters to join its ranks. Promoters, coaches, and managers became figures of corruption. Instead of being known as a ticket out and synonymous with respect, boxing became known as a sad state of affairs. One from which it frankly has never recovered.
In 1984, the men's US Olympic boxing team won nine gold medals. Ten years later, in 2004, the United States produced one Olympic gold medalist, Andre Ward. We have not won a gold medal since. The US took home exactly one medal in the 2008 games (a bronze) and as previously mentioned, we didn't produce any medals in men's boxing in the 2012 London games. What happened?
Look no further than the famed heavyweight division of boxing, where the United States produced the likes of Johnson, Dempsey, Louis, Ali, Foreman, Frazier, Tyson, Holyfield, and on and on. Name one prominent American heavyweight in recent history. You can't, because there isn't one.
Our recent Olympic hope was pinned on former University of Northern Colorado quarterback Dominic Breazeale. Really? One can hardly blame Michael King for trying to think outside the box, but what boxing needs isn't necessarily athletic talent, but a new identity as a sport. King loved to talk about Breazeales' stature and athleticism, but USA boxing needs fighters with heart – fighters who are martial artists, not just athletes. What boxing in our country needs is to be reestablished as a real martial art. The egos, hot-heads, and punks need to be eradicated.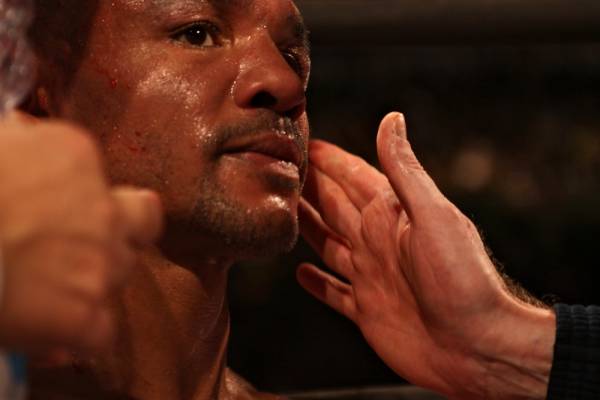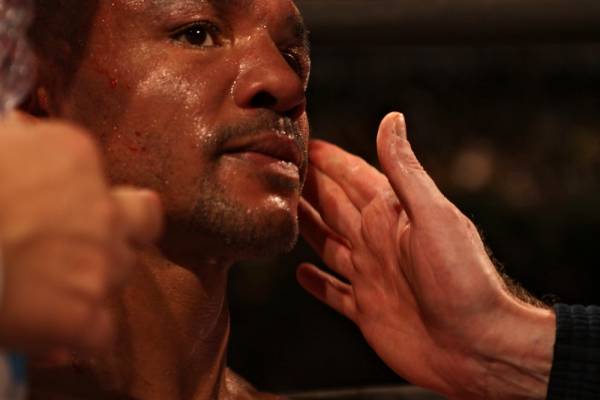 Boxing is a wonderful skill set and discipline for kids to learn in both the inner city and suburbia alike. In the practice of boxing, one finds rhythm, a genuine mind-body connection, and a way to stay centered. Bruce Lee liked boxing as a striking modality and used it extensively in developing Jeet Kune Do. Boxing is ultimately a martial art and to participate in it or observe it in its pure form is still breathtaking and intoxicating. Boxing needs to hit the reset button and restore true respect in getting back to its roots. Boxing needs to compete with the new school by getting back in touch with its old school.
Critics contend that boxing cannot compete with the popularity of mixed martial arts, but boxing IS the mixed martial arts. Boxing will succeed and kids will again come to love it because ultimately all of us crave and want discipline. The way to get respect is to give it, and this concept is why American boxing once dominated the global boxing landscape. American boxers once inhabited that true spirit of work ethic, determination, and grit that propels fighters to greatness.
The answer for what ails boxing is respect. Respect for one's self, one's sport, and even one's opponent or adversary. Those elements are also the cornerstone and foundation of what it means to be a real martial artist. Deep down we are all warriors inside and out, but this must be cultivated and practiced if it is to be perfected. One cannot just take an elite athlete and simply make him a boxer. One has to create a martial artist. A true warrior. This is where we must begin.
Photos courtesy of Shutterstock.