It is very easy to get lost in the moment during the tense theater of battle while watching a Brazilian jiu jitsu competition, boxing match, or mixed martial arts event. Competing martial artists generally practice their skills and train for hundreds of hours longer than their matches ever last, and the number of different training modalities necessary to be successful can be overwhelming. Conditioning the martial arts athlete might not be as easy as it seems at first and there are many schools of thought.
The martial arts athlete should be very wise when implementing any strength and conditioning training that does not directly involve enhancing specific combat skills. As a strength and conditioning coach for several MMA fighters, I have always lived by the philosophy that the training I do with these athletes should only enhance all of their other training. Most competitive combat sport athletes train at least twice a day and I have found that too many strength coaches overwork these athletes, as if it was another 10-round sparring session. Or, even worse, coaches implement ineffective conditioning programs that do not benefit the athlete or add to their overall training. I am not here to break down my athletes, or even more importantly, waste their time. I have to give them exactly what they need to complement their skills to be successful in competition.
Conditioning for the combat athlete is not exactly simple. These athletes need to have a balance between quick, explosive, and repetitive strength production, as well as have the endurance capacity to maintain these qualities over a match lasting anywhere from 5 to 25 minutes. Some coaches like implementing long runs. Though these runs might be effective for a completely unconditioned athlete who needs to create a foundation, if used too much you will have a weak and non-explosive athlete. On the other hand, if you solely concentrate on explosive work, such as Olympic lifting, you have an explosive athlete with little stamina, who better connect with the first couple of punches or else he/she is going to gas out and become a human punching bag for the opponent.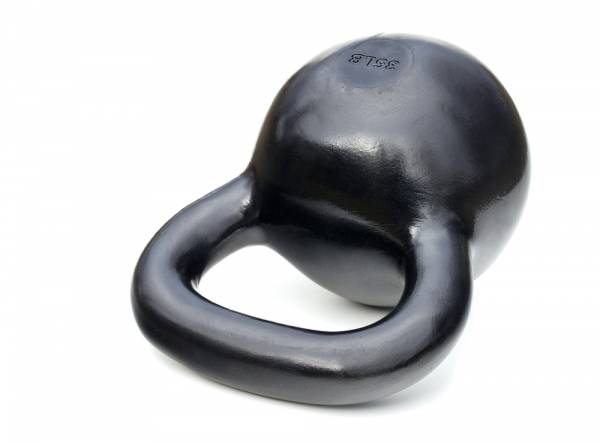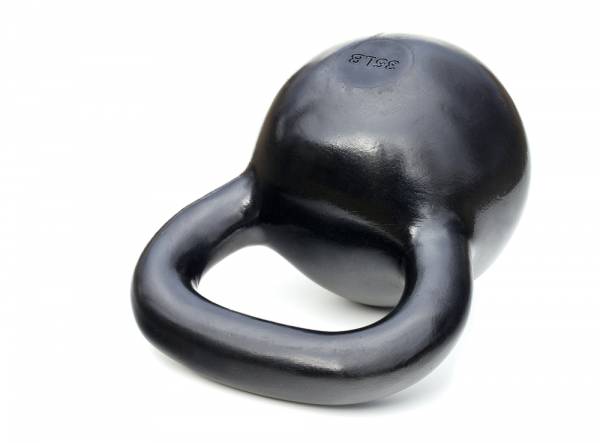 So, it sounds like an impossible task to train for both explosive strength and endurance and to do it without running your athlete to the ground. It can be accomplished, though, and one of the best tools I have found for the job is using the kettlebell for training circuits. By manipulating different weights, using dynamics exercises, and varying time intervals, kettlebells allow the combat athlete to be strong, explosive, and have a high level of endurance to maintain those qualities over the course of their match.
In this article I am going to show you how I use kettlebell circuits with my athletes. You do not need to train or even be a combat athlete to enjoy the benefits of these circuits. All you need is a kettlebell or two and the desire to get better.
When I create and customize kettlebell circuits for combat athletes there are a few concepts I consider when incorporating them into the athlete's overall program:
Kettlebell exercises should be multi-joint movements that enhance athletic movements, like squats, lunges, and swings.
Circuit times should be around a 2:1 work to rest ratio. I prefer 20-60 seconds of work and 10-30 seconds of rest. I also like to make the total circuit times replicate the rounds for their competition. For example, if a round in competition is 3 minutes then the circuit total time should be around 3 minutes of work as well.
Each exercise should be safe to perform at a continuous and fast rate.
The exercise selection should be balanced and organized properly. You want to incorporate double joint movements (squats, deadlifts, 2-arm swings) with unilateral (single-sided) movements as well (lunges, Romanian deadlifts, and 1-arm swings).
Below are some examples of strength and conditioning circuits I use to get my athletes in shape and performing at their best.
Simple Kettlebell Circuit
This one is great to start out and get yourself or your athlete going and build up your endurance base. Three rounds of three exercises consisting of squats, push-ups, and planks for various timed intervals. There is no rest in-between the exercises but there is a 30-60 second rest between each round depending on your fitness level. This circuit can be performed 2 to 3 times. See the video below for demonstration.
| | | | | |
| --- | --- | --- | --- | --- |
| Round | Exercise 1 | Exercise 2 | Exercise 3 | Time |
| Round 1 | Goblet Squat | Pushup on the Bell | 2-Arm Swing | 15sec |
| Round 2 | Goblet Squat | Pushup on the Bell | 2-Arm Swing | 20sec |
| Round 3 | Goblet Squat | Pushup on the Bell | 2-Arm Swing | 30sec |
Video: Breaking Muscle Simple Circuit 2012
Build it Up Kettlebell Circuit
This one is probably my favorite circuit and I use it quite frequently. It is guaranteed to get your heart rate going and contribute to your overall conditioning. Three rounds of two movements, the first building off the deadlift and the second using a swing variation. Perform your deadlift movement for 30 seconds and then rest 15 seconds and then move to the swing variation. Complete all three rounds rest for 60 seconds and repeat them all again. This circuit can be performed 2 to 3 times. See the video below for demonstration.
| | | | |
| --- | --- | --- | --- |
| Round | Exercise 1 | Exercise 2 | Time |
| Round 1 | Deadlift | 2-Arm Swing | 30 sec work/15 sec rest |
| Round 2 | Deadlift -> Squat | 2-Arm, 1-Arm, 1-Arm Swing | 30 sec work/15 sec rest |
| Round 3 | Deadlift -> Squat -> Press | Alternating Swing | 30 sec work/15 sec rest |
Video: Breaking Muscle Progressive Circuit 2012
Double and Single Kettlebell Circuit
This circuit consists of four rounds of three exercises. Round one and three utilizes both arms and legs while round two and four are single-sided, therefore requiring you to do both sides before moving to the next round. On the single side you can choose to do all three exercises first and then repeat on the other side or you can switch back-and-forth between the different sides for each movement.
Choose a kettlebell you can use for every exercise knowing that some movements may be easier or harder to perform than others. Each exercise is performed for 30 seconds of work and 15 seconds of rest. Complete all four rounds and rest 1-3 minutes before starting another circuit. Perform this whole circuit 2-3 times. See the video below for demonstration.
| | | | | |
| --- | --- | --- | --- | --- |
| Round | Exercise 1 | Exercise 2 | Exercise 3 | Time |
| Round 1 | Goblet Squat | 2-Arm Push Press | 2-Arm Swing | 30/15 |
| Round 2 (1xeach side) | 1-Arm Squat | 1-Arm Push Press | 1-Arm Swing | 30/15 |
| Round 3 | Goblet Alt. Lunges | Push Ups on Kettlebell | Alternating Arm Swing | 30/15 |
| Round 4 (1xeach side) | Single Leg RDL | 1-Arm Row | 1-Arm Snatch | 30/15 |
Video: Breaking Muscle Double and Single Circuit 2012
If you train combat athletes, are one yourself or simply want to take your conditioning to the next level, adding these kettlebell circuits into your training program will dramatically enhance your explosive strength and endurance conditioning in a short amount of time. Implementing these kettlebell circuits provides the most time effective means to enhance all of the physical attributes needed to be a successful combat athlete. 
Photos courtesy of Shutterstock.