We receive free products and receive commissions through our links. See
disclosures page
.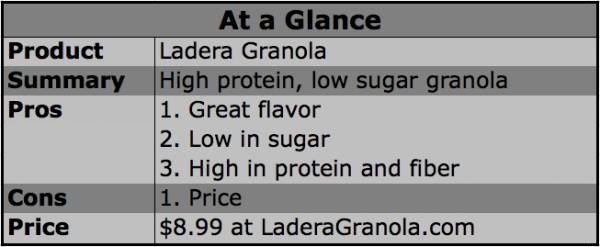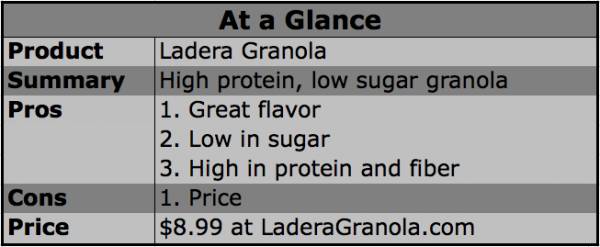 Attention granola lovers! I've got something for you to check out called Ladera Granola. I'm a bit of a granola enthusiast, and have made it myself a few times. Normally homemade stuff is greatly superior to the store-bought variety, but I recently tried some Ladera Granola and I've got a serious contender on my hands.
Ladera was started by a mother and son team out of Ladera, California. Brian's mother was known in their community for her delicious granola, which inspired him to take its production to the next level. But Brian and team don't just make granola. They are also passionate about healthy living, good business practices, and the environment. Their packaging is recyclable and their ingredients are natural and locally sourced when possible.
Texture and Flavor
The granola is crunchy, but not hard. It doesn't stick in your teeth and is easy to eat. The flavor is a warm, earthy sweetness provided by the maple syrup, brown sugar, and spices, combined with the taste of oats, pecans, and almonds. The flavor is all brought together in the mouth with the contribution of olive oil and the healthy fats from the nuts, then enhanced by just a touch of salt.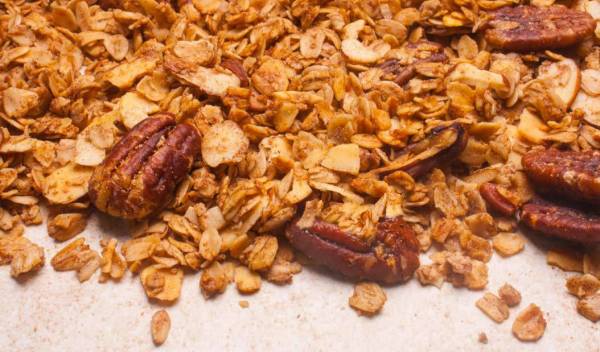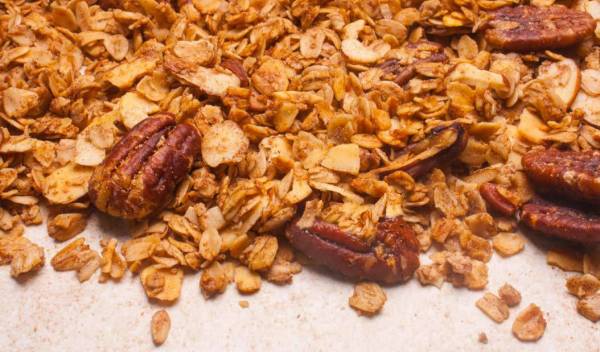 Nutrition Facts
Ladera Granola is slow roasted at low temperatures to ensure consistency and flavor and to preserve the nutrition. Each quarter cup serving provides nine grams of fat, three grams of fiber, four grams of protein, and only four grams of sugar and 25mg of salt. Considering the delicious sweet flavor, the low sugar content will come as a surprise. You won't find a better nutrition profile on granola with flavor like this one.
The nutrition present in Ladera make it a great addition to any athlete's snack list, as well. If you need some energy and protein post-workout or between workouts, Ladera Granola would be a great addition to your protein shake or smoothie, or you can eat it all by itself.
Price Tag
The only con I could come up with for Ladera was the price. They certainly have not priced themselves out of the market by any means, but if you eat a lot of granola (and you will if you get some Ladera), it can get expensive. For similar high-quality natural granola, you'll find similar prices, so bear in mind that with granola you get what you pay for. If you go a cheaper route, you'll get cheaper "nutrition."
Ladera Granola is great any way you like your granola. It's delicious by itself, with milk as a cereal, and with yogurt. If you're a granola fan, this stuff is definitely worth checking out.
Ladera Granola is available for $8.99 for a 12oz bag at LaderaGranola.com.