We receive free products and receive commissions through our links. See
disclosures page
.


Katie Pippin, the founder and owner of Lineagewear, works on Broadway in costume design and construction. She is also a longtime runner and yogi. As her website explains, these passions came together to create the unique clothing that is Lineagewear:
Fashion has to look good on the runway. Costumes have to stand up to the rigors of sweaty performers abusing the heck out of their costumes for 8 shows a week, with laundering in between each show…We mention this to highlight the fact that Katie knows what it takes to make a high quality pair of leggings. A cute print is not enough- it has to stay put in downward dog, or during that 5k, or while you're scaling that mountain.
When Katie began her company, she made every single pair of leggings by hand, starting from her own hand-drawn pattern and putting them together on her sewing machine in her living room. Now, her company is based out of the New York City garment district and she has a couple dozen people working for her.
If you want to learn more about the clothing manufacture process (which is oddly fascinating), Katie wrote an entire blog detailing how her leggings come to be, from start to finish. And to this day, Katie still packages and ships all orders personally, from her living room.
My Experience
The leggings I tried out for this review were ankle length and made from the Katonga pattern (pictured). While all of Katie's leggings are 80/20 nylon spandex, that's about all that you could consider normal about them.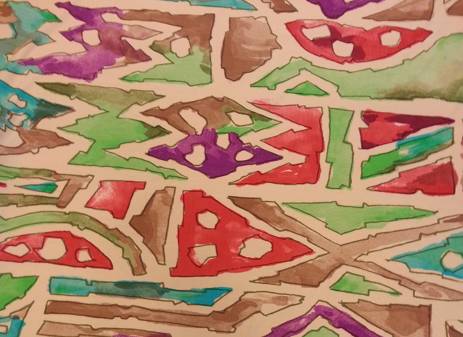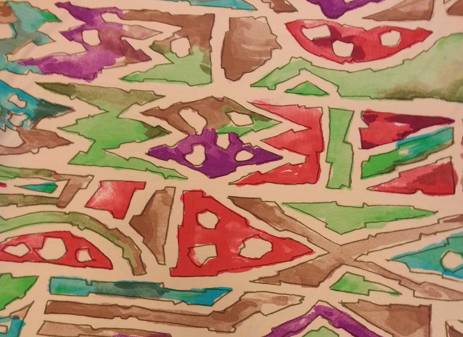 First, Lineage leggings come in a vast array of gorgeous and unexpected patterns. Katie spends a good deal of time hunting down new fabrics, and it shows. If you want to be the coolest girl in class, these are the leggings you need to check out. The patterns come and go as the fabric is available, though, so if you love something, you need to jump on it.
Second, Lineage leggings feel ridiculous when you put them on. I had an actual reaction the first time I wore mine. They feel fantastic against your skin and they are so light and sleek, you almost feel like you're wearing nothing. They never bind or feel uncomfortable when moving in them, either. I've worn them to run, row, lift weights, and do yoga without them ever getting in the way, and they've taken no damage during those activities either.
"These leggings are one of the most comfortable pieces of clothing I own. I happily wear them in the gym and into town."
What's Unique About Lineage Leggings:
No camel toe. Yes, I said it. It's important. It's physically impossible to be afflicted with camel toe while wearing Lineage products as there just isn't a seam…there.
High waist. This is both a pro and a con, in my opinion. More on that later. But for the modest among us, it keeps our stomachs from peeking out even when inverted. And for the carb lovers among us, it keeps the dreaded waistband-induced muffin top from forming.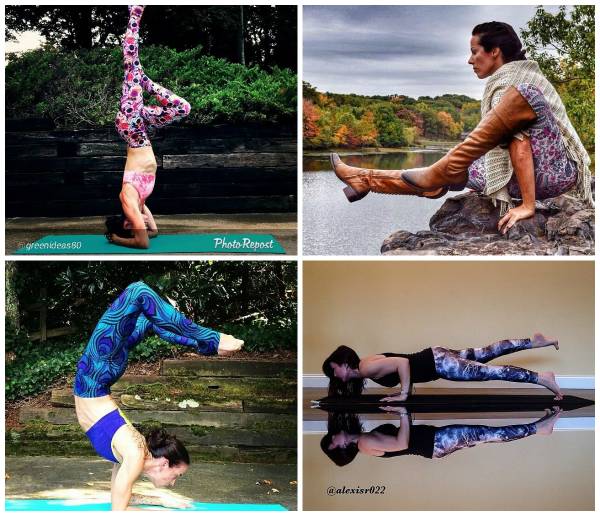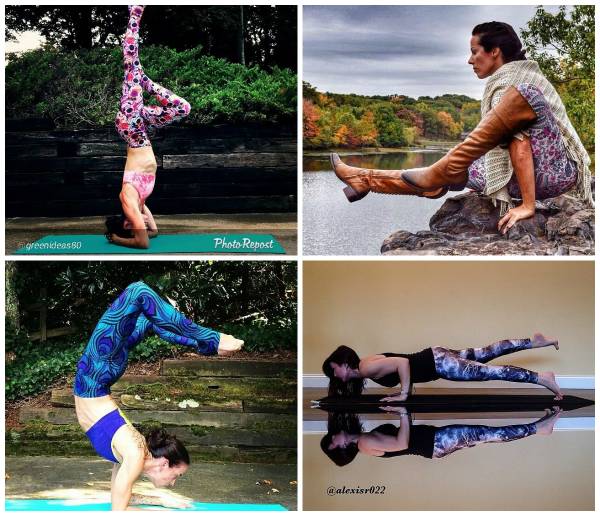 A Size and Length for Every Woman
Lineage is higly inclusive of all shapes and sizes of bodies. Their sizing ranges from extra small to 3XL, which equates to a women's size zero all the way up to a 24. Not every style and color of leggings is available in the plus sizes, but Lineage is expanding their options and will be introducing baby sizes and girl's leggings in the near future, as well.
In addition, Katie really does want to make sure you get the perfect size for your body. So if you aren't sure what's right for you, they ask that you contact the company:
If you have a question, email us! We don't want to exclude anyone from being able to wear our stuff. I am happy to answer any and all questions! (Oh and by the way, your body isn't weird. Stop saying that, you're beautiful.)
The leggings also come in three lengths: capri, ankle, and mid-foot. Not every legging is available in every length, though. And some do sell out, which if you look through all the amazing fabrics, you'll understand why. On the flip side, from what I've been able to tell, there are also always leggings on sale.
In addition, you may discover if you choose one of the older patterns that your leggings don't have a finished hem. This isn't a problem since spandex doesn't fray. The pair I tested were unfinished and you really have to examine them to even notice it. But all new leggings will actually have hems finished with a simple cover stitch and no elastic (pictured).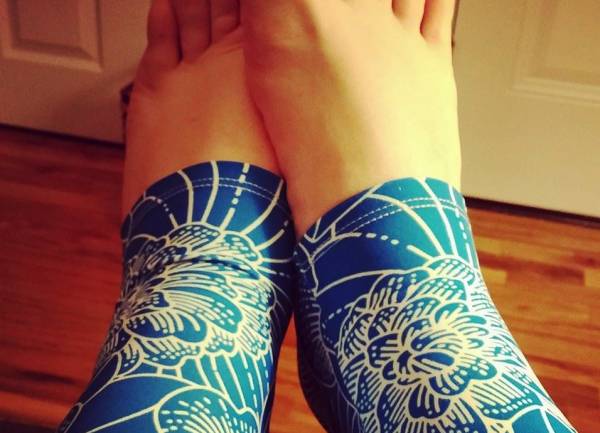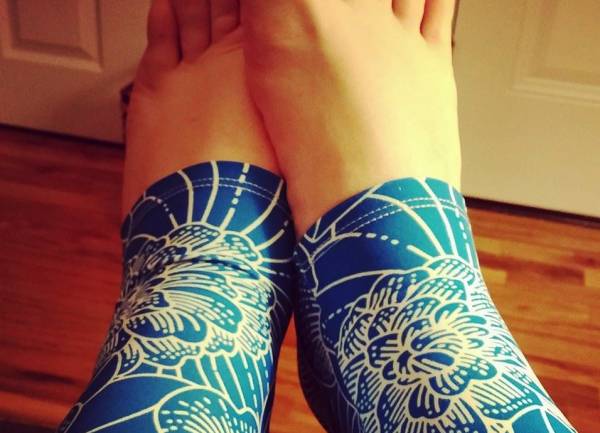 Caring for Lineage Wear
These leggings should be either hand washed or machine washed in cold water. I meant to hand wash mine, but forgot they were in with all my other laundry, so they went through the machine.
You can either dry them on gentle or line dry them. I laid them out to dry and they were none worse for the wear from their time in the washing machine. I think that is the combination I will do next time on purpose, in fact.
Downside of Lineage Leggings
Two things you should be aware of when it comes to these leggings. My pair tended to drift south a bit when I was wearing them. It may be that I just picked the wrong size, but the fabric is so soft and slippery, that it doesn't really stick to you all the time. Thankfully, the waist is cut high anyway, and meant to look gathered a bit, so if you really hike the leggings up, it doesn't look too insane.
Also, the fabric is thin. So, how shall I say this? Maybe coordinate the color of all your clothing if you don't want to get called out for wearing polka-dot undies in the middle of yoga class.
My Conclusion on Lineagewear
These leggings are one of the most comfortable pieces of clothing I own. I happily wear them in the gym and into town. I can also see how you could get a bit addicted to collecting them in all the patterns, as well.
These really are multi-purpose garments that make a statement. I guarantee you if you go to the yoga studio or to wine bar while wearing these, somebody is going to comment on them.
In addition, Lineage ships worldwide and offers a 15% discount for yoga teachers.
Lineage leggings are available for $37.00-58.00 at LineageWear.com.