Jason Rulo is the president and owner of Pinnacle Personal and Performance Training, as well as Assault Fitness in Chesterfield, Missouri. He is an avid obstacle course race (OCR) athlete, competing in the World's Toughest Mudder in 2012, 2013, and 2014. He will also be competing in the 2015 OCR World Championships. Prior to competing in OCR, he won the 2005 bantamweight bodybuilding championship at the Show Me Naturals.
Jason has trained over 1,200 personal training clients of all ages and backgrounds. He was also an intern-assistant strength and conditioning coach at both the University of South Florida and New York Yankees during the 2002 spring training season. His holds certifications from the ACSM, NSCA, and ISSN. Jason is also recognized as a Master Personal Fitness Trainer through the IDEA.
Tom: You come from a personal training and businessman background. Can you elaborate on why you compete in Tough Mudder events?
Jason: Tough Mudder is just one event out of numerous obstacle course races. It's about overcoming obstacles, not just walls and water pits. It's about overcoming life events and fears. Attacking your fears and facing them head on is the real truth when competing.
Obstacle courses put you through fear, claustrophobia, fatigue, and fear of heights, to name a few. It may emulate Navy Seal training with the goal of bettering yourself to become your best.
It's all about the "suck" you may face. What you face will be awful and it may suck. You need to surpass your inability to overcome fear. Once faced with an obstacle, you have two choices: go one way or the other. Hopefully you can overcome your fears.
Tom: You have been successful in your competitions. What have you accomplished thus far in your career?
Jason: I have competed in three World's Toughest Mudders. 2015 will be my fourth. In my first year, I completed 33 miles, but was disqualified for refusing to complete an unsafe obstacle. The second year, I dislocated my shoulder and injured my ankle, but completed fifty miles and all 24 hours. Last year, I completed 55 miles and finished in 97th, which qualified me for the world championship where I will be competing in October.
I have completed over fifty obstacle races overall. In my first race this year, I finished thirteenth out of 1,670 competitors, at age 37 and here at my home course, The Battlegrounds.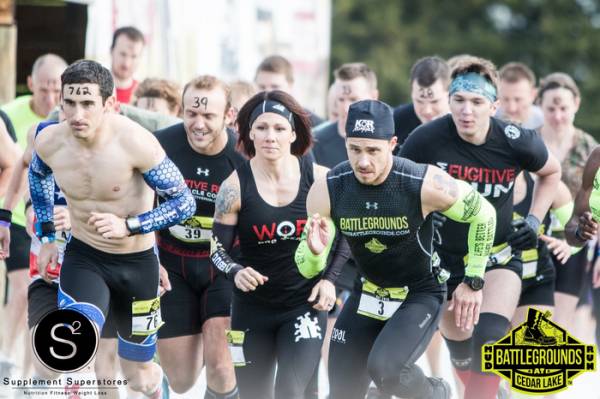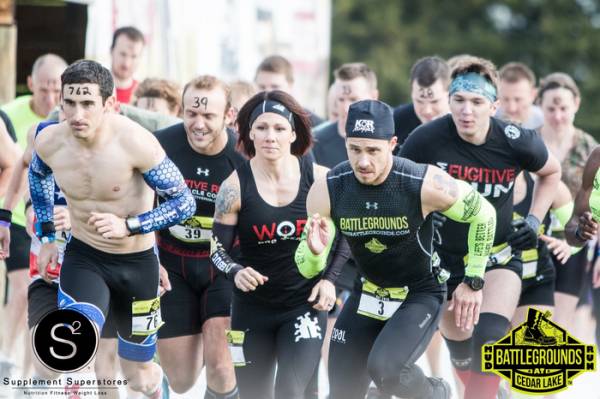 Tom: What would be an example of one week of training in preparing for a competition?
Jason: It depends on what I am training for, but it comes down to this. I strength train the whole body on Monday and might add interval workouts. Hill training is done on Tuesday. Total body and core strengthening on Wednesday, including jump training when fatigued to emulate the ability to jump when tired during competition.
Distance runs (eight to ten miles) are performed on Thursday, but they entail hard, long runs with short breaks between. It's all about simulating the actual event in terms of energy output. Friday is similar to Monday. Saturday entails boot camp-type workouts that I instruct and perform at about 65% effort.
Tom: You've been through 24-hour endurance events. That takes extreme mental and energy fortitude. What advice would you give someone who wants to do a day-long event for the first time?
Jason: Long-distance events require sound nutrition intake. Your genetics also factor in big time. You can only replace 50% of the amount of glycogen you burn during exercise. In example, if you burn 200g of glycogen, you can only replace 100g through calorie intake.
You need to embrace the "machine" mentality. That is, you require certain intensity of effort and the energy to support it. As a machine, you need to provide the right fuel to keep the machine working. Therefore, proper ingestion of micronutrients in a timely manner is critical if you want to succeed in Tough Mudder events.
Tom: Your daily training sessions are geared toward preparing for endurance events. What pre-workout nutritional advice could you offer?
Jason: My recommendations for pre-workout would be as follows:
BCAAs will improve recovery.
Beta-alanine or creatine will help improve the intensity of the actual workout.
Caffeine (300mg) or Sudafed (2.5mg/kg bodyweight) can decrease your rate to fatigue.
But it depends on the duration of your event. If it's longer than five miles, BCAAs can cause gastric disturbances. Simply speaking, you should take some type of carb and protein combination three hours prior to your event.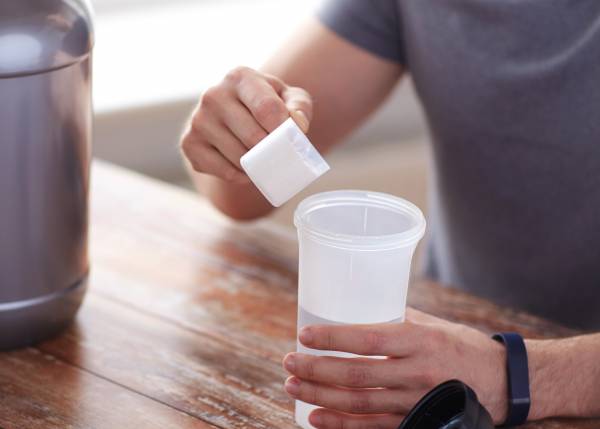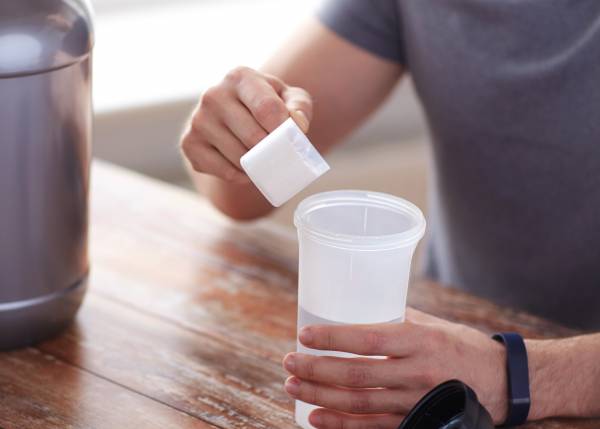 Tom: In competition, you obviously need to fuel muscle contraction throughout the event. What are your re-fueling tactics in long races?
Jason: I have written a World's Tough Mudder nutrition hack that covers refueling tactics. You can click here to click here to download it.
Tom: What are the options out there for someone looking to participate in an OCR event?
Jason: Options include, Spartan Race, Tough Mudder, BattleFrog (which was developed by the Navy SEALs), BattleGrounds, and Warrior Dash.
Battlegrounds is a local event (to St. Louis) and is better run than any national event. The competitors went out and explained to the course monitors what to actually look for during the competition. As simple as this was, it facilitated a better and more fair competition.
Tom: What would you recommend for someone competing for the first time?
Jason: Here is what I would recommend:
A mixture of three- to five-mile distance runs and all-out interval runs of three minutes with a ninety-second recovery time between them. Do these on separate days.
On some of the interval days, increase the training intensity by performing sets of chin ups, push ups, low pull ups, and dips during the rest periods between intervals.
Perform total-body bodyweight exercises on designated days. Include burpee variations, mountain climbers, jumping jacks, bear crawls, air squat-to-push ups, repetitive broad jumps with a burpee, etc. Be creative and make up your own exercises, but make sure you are constantly mixing it up and challenging yourself.
Practice obstacles. Climb ropes, climb over walls, run in water, do farmer's walks with heavy implements, low crawl for distance, and do crab walks. Also try combos like sprint, do multiple vertical jumps, and then sprint again.
The idea is to get yourself into competition-specific shape. The more you can replicate the actual event specifics in training preparation, the better off you will be.
How many of you have participated in an obstacle course race? What events have you done? Would you do one again? Post your thoughts to the comments below.
Further Reading:
New on Breaking Muscle Today
Photo 1 courtesy of Draft Kings.
Photo 2 courtesy of Supplement Superstore.
Photo 3 courtesy of Shutterstock.