We receive free products and receive commissions through our links. See
disclosures page
.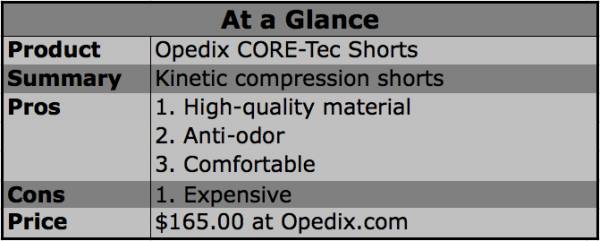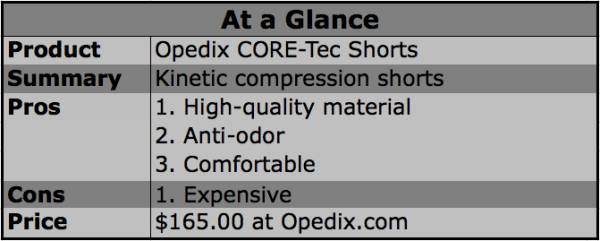 As an athlete and coach, I am intrigued by any new sports performance gear, but CORE-Tec's advertising caught my interest. Clothing that helps to align our kinetic chain and enhance our natural function? Not only that, but they even know the difference between mobility and stability joints.
Either this company has some great products or some great marketers. Fortunately, Opedix recently gave me the opportunity to review their CORE-Tec Shorts and find out for myself. I dove in to give the shorts a try and see which of those two options was true.
What Is Kinetic Health?
The only negative I found to these shorts is a relatively steep price tag of $165.00. But you can't fairly compare either the product or the price of the product to regular compression shorts. That's because Opedix seeks to rise beyond simple compression gear and provide clothing that enhances function through kinetic health.
What is kinetic health and how can fabric help? Let Opedix explain:
Opedix Joint Support Systems | Kinetic Health | Orthopedic Injury Prevention & Rehabilitation
My Testing Process
Upon initial wear, these shorts were comfortable. The first day I wore them, I was just doing some writing and other office work. I did feel like I sat up taller and had less tightness in my back after several hours, which had me intrigued.
Next, I wore them during a run. Everything felt great, and the shorts fit and moved well. The compression was an appropriate level, providing some tension without overdoing it.
After that, I wore the shorts on several kayaking trips and a rafting trip as a base layer. A side benefit to the shorts was that they eliminated what we call "raft butt." (At least that's the nice name for the feeling you get after sitting on a rubber tube paddling down class four and five rapids for several hours.) Again, the compression felt like it helped me maintain better posture. The shorts also wicked moisture well and dried quickly.
After this, I biked several times in the shorts. They held up well and I felt they probably had the most impact here in terms of alignment and support.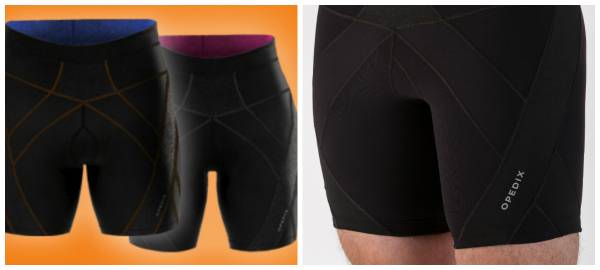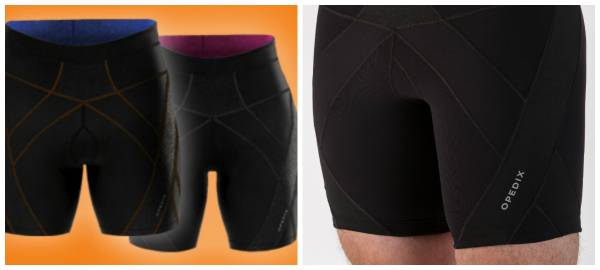 Conclusion
I believe in compression, and studies have proven it can help performance and recovery. I also believe that strategically designed clothing can have pre-built tension through the fabric, which may change or assist your movement patterns. But people need to maintain perspective, and if you have had knee problems for years or chronic hip issues while squatting, a pair of shorts will probably not fix them.
CORE-Tec Shorts are available for both men and women, ranging in sizes from XS-L for women and S-XL for men. They are also available in a couple different color options.
Overall, I'm a big fan of the CORE-Tec Shorts. They now go along with me in all my different sports. Opedix produces a high-quality product that is still holding strong after plenty of abuse, and the shorts are something I'm happy to say I wear.
Opedix CORE-Tec Short are available for $165.00 at Opedix.com.