We receive free products and receive commissions through our links. See
disclosures page
.


Whenever I used to see products like knee sleeves, elbow sleeves, braces, or any other support device, I'd think, "Ouch! What did they do to injure themselves, and do they have to wear that brace for the rest of their life?" In the last few years, however, mainstream gear has taken a turn for the positive, with an emphasis on enhancing fitness and preventing injury from ever happening. Knee wraps used to only be for the elite power lifters or bodybuilders. Now you can't go to the gym without seeing someone wrapped up in gear.
Let's talk specifically about knee sleeves and compression gear. Although some companies make exaggerated claims about these products, the science shows you will not gain miraculous endurance and your strength won't jump by large numbers simply by using them. However, compression gear does have the ability to enhance workouts, speed recovery, and lower injury rates, due to its effects on circulation. 110% Compression gives you four good reasons to use compression gear on their website: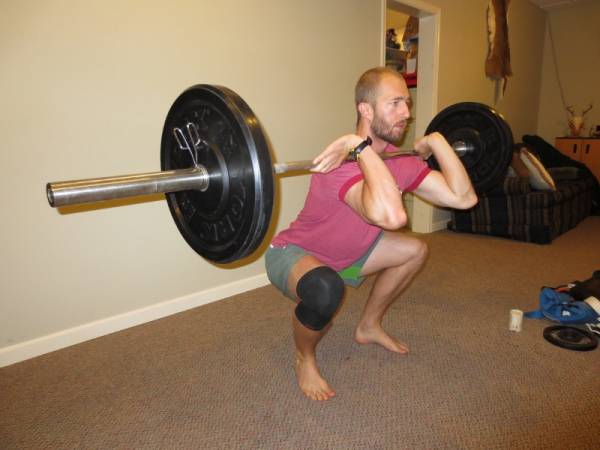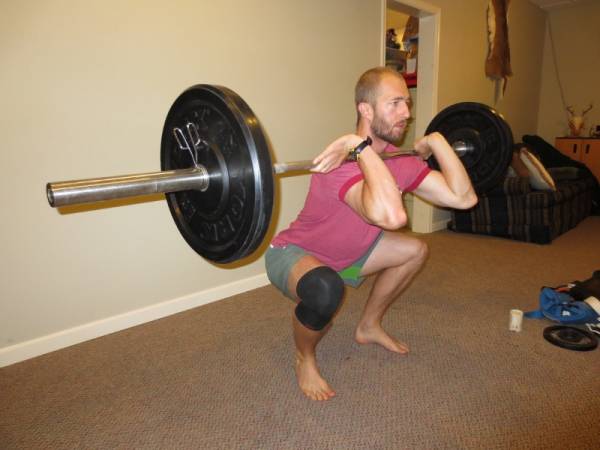 Smarter preparation
Better performance
Active recovery
Faster healing
After trying out the 110% Compression Blitz Knee Sleeve, I believe all of these benefits are accurate. Compression helps increase the blood flow to an area, which is particularly useful during warm ups. It also keeps your joints warm during exercise. Our joints receive less blood flow than muscles, so when warming up for your heavy squat, tempo run, or Olympic lifting, I have found the knee sleeve incredibly beneficial.
It is also great to keep the joints warm during strength training when you have a long time between sets. Better performance is actually due to reduced fatigue and faster recovery. In my opinion, the reduced fatigue is still questionable when it comes to science, but the faster recovery has been proven. If you recover a little quicker and better you will have a better performance the next training session.
Active recovery is achieved not only due to the compression, but also because they also have custom ice pack inserts you can put in the sleeves after a workout. So as soon as you are finished training you can cool down (literally) while cooling down. The active recovery helps promote faster healing. Essentially, the knee sleeves help you warm up, stay warm during your workout, and recover better afterwards. That is a winner in my books.
When my knee sleeve came, it arrived in probably the coolest packaging I've seen yet for a product. The insulated bag is reusable, so you can carry your ice with you to your workout. I love the knee sleeve as a product. The only improvements I would consider are adding silicone grippers for the top of the sleeve to prevent sliding and making the ice pack a bit beefier. Overall, this is a great product and one I have recommended for several of my athletes.
The 110% Compression Blitz Knee Sleeve is available for $55.00 at 110PlayHarder.com.