We receive free products and receive commissions through our links. See
disclosures page
.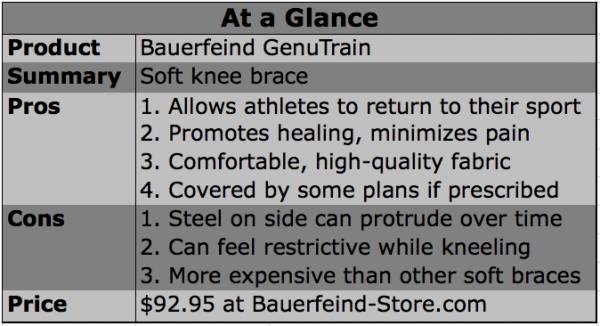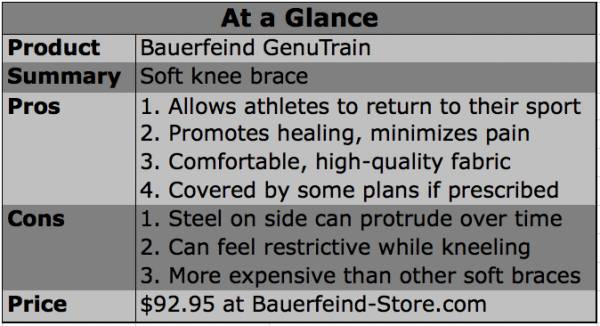 When you get injured participating in a sport you love, the time away from training is worse than the pain. I'm half the size of some of my training partners in Brazilian jiu jitsu so I sometimes feel a little like Wile E. Coyote looking up and seeing that anvil falling towards him. Last year during rolling, my partner landed on my outstretched leg, right at the knee. It hurt a little bit right away but I was able to continue the match, finish class, and drive home without much pain. Unfortunately, when I tried to get out of the car that night, I realized I was hurt pretty badly.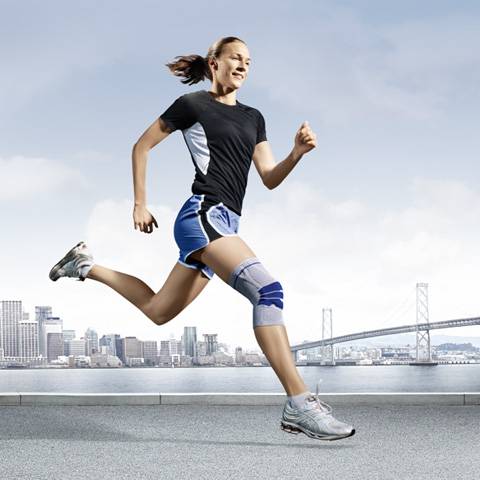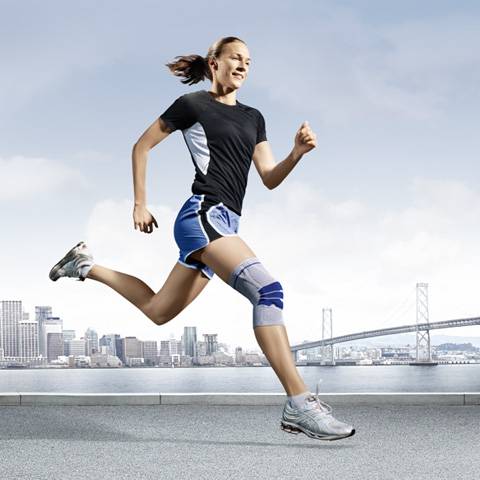 The next morning I went to the physiotherapist and she told me I had a minor tear in my MCL and it would heal over time without surgery. Kinesiology tape helped a lot to ease the pain of everyday activities, but over the next couple months I was still unable to train Brazilian jiu jitsu. Finally, I went to my family doctor for a second opinion. Concerned about a possible meniscus tear, she referred me to Dr. Christopher Johnston at Arthritis and Injury Care here in Halifax, Nova Scotia. Dr. Johnston booked an MRI appointment for me, but there was a very long waiting list. In the meantime, he prescribed the Bauerfeind GenuTrain soft knee brace so I could begin training again.
I was skeptical about the effectiveness of the brace, but that night I went to BJJ class and for the first time in months was able to roll without pain. After a month or two, I was able to roll without the brace, and when my MRI results came back they showed no injury to the knee. These days, when I feel knee strain, I wear my brace for a week or two and the pain goes away. It kind of feels like a miracle.
The GenuTrain treats conditions such as:
Irritation (tendomyopathy, ligament insertion degeneration, meniscopathy, osteoarthritis, arthritis, post-traumatic and post-operative)
Recurrent joint effusions
Feeling of instability
Knee strains or sprains
Recurrent knee pain
Pre and post-operative knee swelling and inflammation
Adolescent knee pain
Osgood-Schlatter´s disease
Degenerative joint disease (osteoarthritis)
Its features include:
Comfortable, lightweight support ideal for sports and everyday activities
Designed to reduce swelling and edema
Omega pad alleviates patella pressure
Covered patella avoids window edema
Promotes balance for increased joint stabilization
Graduated compression at edges prevents constriction
Flexible stainless steel stays help keep support from bunching
Anatomically knitted for a precise fit
High elasticity molds itself to the leg to ensure a secure fit
Breathable fabric regulates moisture and is gentle on skin
Active knit in the hollow of the knee is very fine to avoid irritation
Built-in donning aid allows easy pull-on application using two fingers
Machine washable
The GenuTrain was released in 1981 and since then Bauerfeind has been consistently tweaking its construction to ensure its effectiveness in joint stability and pain relief. The corporate site explains that the GenuTrain active support consists of an anatomically contoured knit and an integral, ring-shaped, functional visco-elastic cushion – the Omega pad. It relieves pain by providing the therapeutic pressure of support from the kneecap to the soft tissues of the knee. Two nubs on the lower edge of the pad, the Hoffa pads, exert pressure on the infrapatellar fat pad, thereby also increasing relief for the kneecap and enhancing the pain-relieving effect. Lateral wings extend into the joint space of the knee, providing targeted pain relief at the meniscus in this sensitive area.
When walking or running with the GenuTrain, the muscular contractions cause the pressure to rise and fall, thereby resulting in an effect which is similar to an intermittent compression massage. This stimulates the metabolism and helps to dispel swelling and hematomas more quickly. The support also stimulates receptors in the soft tissue of the knee and on the skin. The surrounding musculature is activated and effective, long-term stabilization for the joint is achieved. The construction of the GenuTrain is thoroughly revealed in the video below.
GenuTrain - Active Support
I was so impressed with the Genutrain that I recently asked Dr. Johnston if I could try one for my other knee. For the past eight to ten years I've had issues with my right knee during running. Every time I go for a run, my knee feels as though it is grinding so badly I have to stop after about twenty minutes. I've tried to resolve this issue using physiotherapy exercises, foam roller work, stretching, injections, massage therapy, and kinesiology tape, but nothing helped. I have to increase my cardiovascular fitness level for Brazilian jiu jitsu, though, so I gave it one last shot. I was excited to give the Genutrain a trial run on the treadmill last night. Unfortunately, after about 35 minutes the pain began and I had to stop running. Turns out my knee pain is an IT band issue and I was advised to also increase my hip strength, which may solve the problem over time.
Durability
The GenuTrain maintained its shape and elasticity during a few months of regular use. I hand-washed it each time I wore it, but put it in the washing machine for a spin cycle so it would be dry enough for training the next day, as it is a hang-dry item. Unfortunately, when I felt knee pain again recently and wore it to BJJ, I noticed the stainless steel stay on the inside portion of the brace had protruded from the fabric and had to be pushed back into place.
Price
My health care plan covered the GenuTrain 100% but it can be purchased online for about $92. It's more expensive than braces found at the drug store but is also much more effective. With any type of strain or injury, a professional opinion should be sought out before treatment. Ask your doctor if the Bauerfeind GenuTrain is right for you.
The Bauerfeind GenuTrain is available for $92.95 at bauerfeind-store.com.