We receive free products and receive commissions through our links. See
disclosures page
.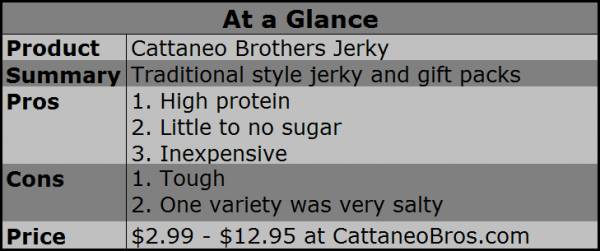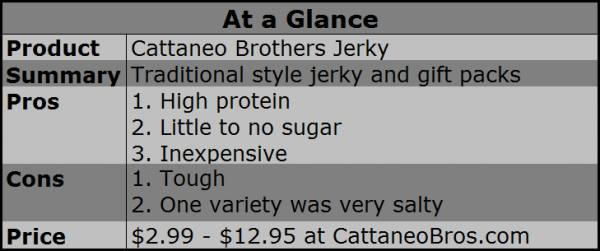 Jerky is an amazing snack for a lot of reasons. First, pretty much everyone agrees that it's delicious. Next, it's very high in protein per ounce (compare 6.8g of protein for 1oz of lean steak with 14g of protein for 1oz of jerky), which is great for athletes. Because of the type of meat required for good jerky making, it tends to be low in fat. It keeps well. For all these reasons, jerky is great and personally, I love it.
I recently got to try a few types of Cattaneo Brothers jerky. The company has been around since 1947, when two brothers with butcher's credentials started a sausage-making company out of San Luis Obispo, California. From there, they moved into the traditional style jerky business. At the time it was simply the jerky business, but the company has continued using traditional methods to this day, and it shows through in their products.
Here are some of the varieties I tried:
Original Extra-Thin Cut Style Jerky:
This is real traditional-style jerky. Flavored by the beef, apple cider vinegar, and some basic spices, this is a delicious product that is what traditional jerky should taste like. For jerky purists, this is what old school is all about.
Cowboy Cut (Hand-Cut) Mesquite Jerky:
The hand-cut jerkies are the thickest cut offered. They essentially come in little cubic nuggets. They're too tough to chew as a whole, but are great for peeling off fibers a few at a time. The mesquite flavoring is savory and delicious. This was probably my favorite of their offerings, and the bag went quickly.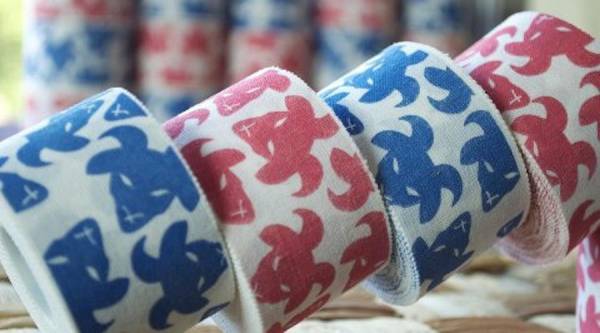 Jerky Chips with Mixed Flavors:
True to their belief in conservation, Cattaneo Brothers makes jerky chips with the bits of beef that are too small to cut into slices. This results in extra-long, marinated, thin strips that are great for pinching and chewing. Despite having the same amount of sodium as the other flavors, the variety I tried tasted mostly like salty beef. That wasn't really a major issue for me, but some of the people I had try it didn't like the extra saltiness. I'm guessing the spices used enhance the flavor of the salt, rather than the other way around.
I received a gift pack, so jerky wasn't all I got to try. The gift pack included the above jerkies, and also a shaker cup, which was ideal for protein shakes, and a pack of their cranberry nut mix. The cranberry nut mix was also a delicious snack full of protein and nutrients. The gift pack was in a nice crate as well, wrapped beautifully. Cattaneo Brothers has a number of gift pack offerings.
There are a few things to note about these products. First, if you're on a low-sodium diet, you should probably avoid jerky in general, including the products from Cattaneo Brothers. Their jerky is on the upper end of the sodium spectrum, but again, this is the case for jerky in general, as salt is a required part of the drying process. If you have any difficulties with chewing, jerky in general might not be for you. Because of their traditional preparation methods, Cattaneo Brothers jerky is not for the weak of mouth. Finally, their jerky contains sodium nitrite, a preservative. It's a common preservative found in the human diet, but some people may be more sensitive to it than others.
If simple, traditional style foods are your thing, the Cattaneo Brothers products are perfect for you. With simple recipes and old-school techniques, this jerky is perfect for the purist and comes at a lower price than most jerky. If you know someone who feels the same way, the gift packs make excellent gifts. I can tell you I was excited when mine showed up on the doorstep!
Cattaneo Brothers products are available for the following prices at CattaneoBrothers.com: