We receive free products and receive commissions through our links. See
disclosures page
.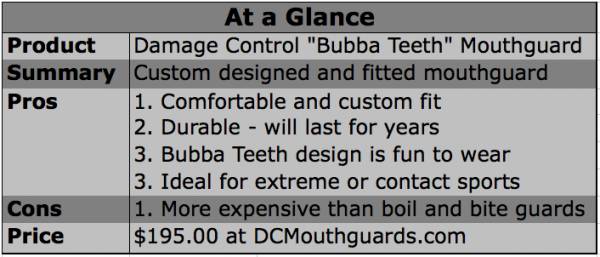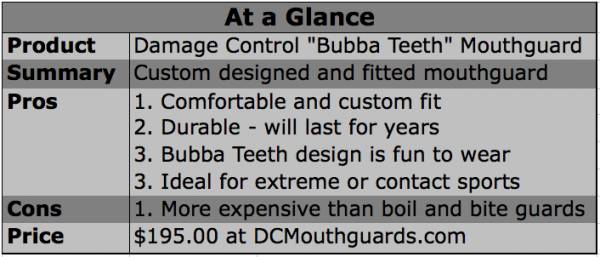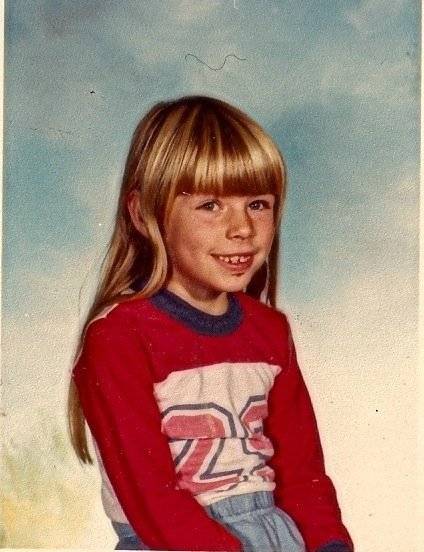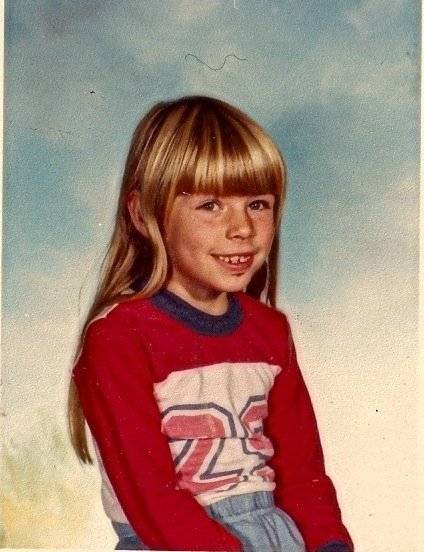 I was a bit of a tomboy growing up, always fighting with the boys and getting beat up nine times out of ten. One guy even hit me in the face with his book bag after school one day. As a result, I chipped my teeth and required a lot of dental work. Those small chips showed me the importance of protecting my teeth and as soon as I started training in Brazilian jiu jitsu, I went to the dentist and ordered a custom mouthguard.
As the years went by, that clear, generic mouthguard proved to be durable, but although I washed it after each use, it became yellow and I hated wearing it. I tried a few boil and bites from the local sporting goods store but they weren't the same quality. They didn't feel as though they were securely fitted to my teeth and I worried they would distract me or fall out when they were needed. I don't have a dentist right now and have been procrastinating about finding a new one. Fortunately, I spoke with Delano Romero, the co-owner of Damage Control Mouthguards and he suggested I review their products.
Delano and his wife, Dr. Vesna Delic, D.D.S., have owned and operated their own dental practice in Albuquerque, New Mexico for four years. Delano also trains in Brazilian jiu jitsu and due to the poor fit of his original boil and bite mouthguard, he didn't wear it regularly and ended up chipping his two front teeth in class. After repairing what would have been $700 in damage, Dr. Delic took an impression of his teeth to make a custom mouthguard. That was the catalyst that led Delano and Vesna to consult with Sandia National Laboratories to determine the best shock absorption material for their own line of custom mouthguards. On the Damage Control website, it is stated that their material, Polyshok, is 150% more shock absorbent than the standard material used by dentists today.
Damage Control offers three levels of protection for its custom mouthguards:
1-layer mouthguards are intended for sports like BMX biking and motorcross.
2-layer mouthguards are meant for team sports, such as basketball and football, and BJJ and martial arts.
3-layer mouthguards offer protection for sports with a higher level of impact, such as MMA, hockey, and bull riding.
Custom Design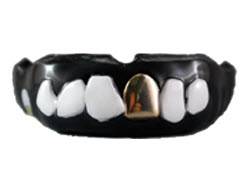 Although Damage Control offers its own line of 3D or Sluggo mouthguards, the option of designing your own mouthguard or having them design one for you is also available. A portfolio of some of their designs is offered on their website. Regular one, two, or three color mouthguards are also an option.
Order Process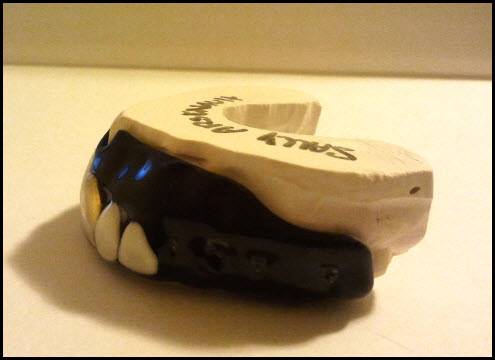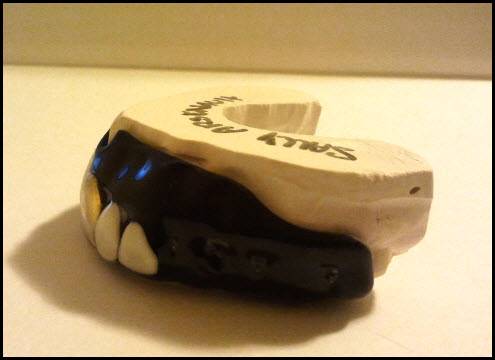 Damage Control sent me an impression kit in the mail that included two sets of impression putty, in case you make a mistake with the first one (which I did), a boil and bite mouthguard, and a Ziploc bag. I watched the instructional video provided by Damage Control a couple of times and was very careful to follow the instructions, but I still messed it up the first time. Please note that although I messed up my first impression, my second attempt turned out perfectly, as you can see in my photos, so don't get discouraged if you do the same. Damage Control keeps the impression on file so in the future if you want another mouthguard all you have to do is choose a new design/model.
Comfort and Fit
I can speak clearly while wearing my Bubba Teeth – the mouthguard fits like a glove. I've never had an instance during rolling where it felt as though it was going to come out. In fact, it fits so snugly I've had instances where I had to wiggle it a little to pull it off with my fingers at the end of class.
Durability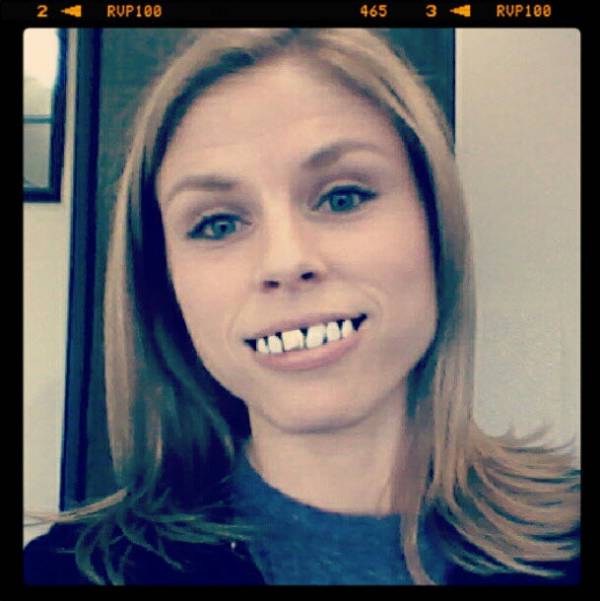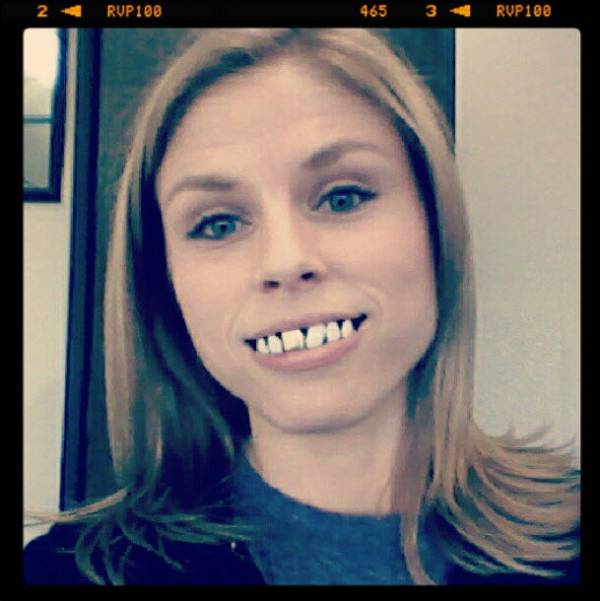 I've been grinding my teeth on my Bubba Teeth mouthguard for months now and haven't left a mark. I think it's safe to say this mouthguard will last for years. I've decided against having someone hit me in the mouth really hard to test the effectiveness for this review, but I was hit semi-hard and felt nothing.
My Bubba Teeth 3D Mouthguard not only makes me look very attractive in tournament photos, it's a great conversation starter when training in a new club or at a tournament. Although I didn't buy it for that reason, I like to make people laugh and I really enjoy wearing it. If you don't want to be a hillbilly, you also have the option of being a vampire, a werewolf or anything you'd like with Damage Control Mouthguards.
The Bubba Teeth 3D Mouthguard is available for $195.00 at DCMouthguards.com.