We receive free products and receive commissions through our links. See
disclosures page
.


The Gorilla Wraps are wrist wraps designed to help stabilize the wrist for weight lifting. They were designed with CrossFit in mind. Because a versatile activity like CrossFit demands a product that can adjust with each activity just as the athlete must, the Gorilla Wraps have a simple design, shorter than the wraps used for combat sports, and more adjustable on the fly than those used in traditional weight lifting.
The wraps are a strip of natural cloth a few feet in length. They are prewashed to prevent shrinking. At one end is a string with a small knot that is used to hold the wrap in place once you have put it on your wrist. Although there are both video and picture instructions on how to use the Gorilla Wraps on their website, it couldn't be simpler. Once they are on a turn of the wrist tightens and loosens them.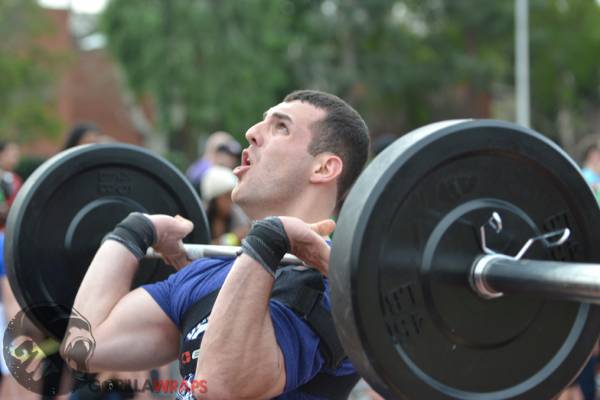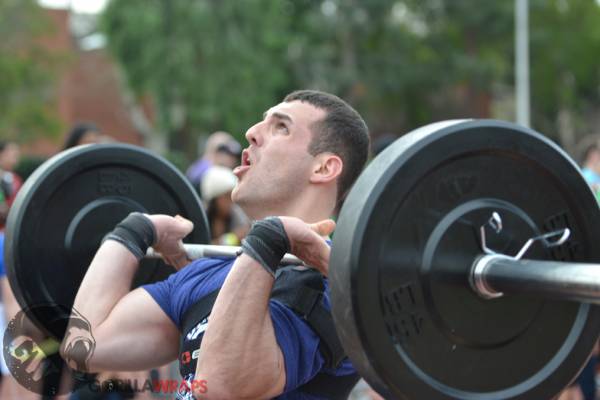 It does take a small amount of practice to get used to tightening the wraps effectively. Once you've got it down, they can be worn for an entire CrossFit class without needing to be removed, as they can be loosened or tightened at will. The wraps are good for exercises in which the wrist bends, and may bend too far causing injury, such as a clean. The wrap creates opposing tension that will prevent further flexion or extension of the wrist.
I wouldn't recommend these for other sports that commonly use wraps, such as boxing, because these wraps can come loose, or may need readjusting from time to time. However for an activity like CrossFit, they provide the right combination of wrist protection and adjustability for the its varying demands. The website for Gorilla Wraps seems to still be under construction, with some missing pages and information, but there are various designs to choose from to make your Gorilla Wraps unique.
Gorilla Wraps are available for $24.99 at Gorilla-Wraps.com.