We receive free products and receive commissions through our links. See
disclosures page
.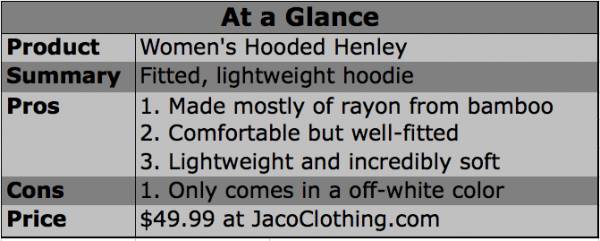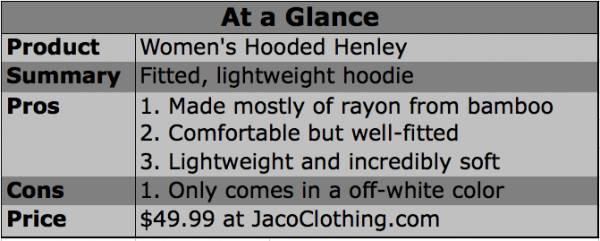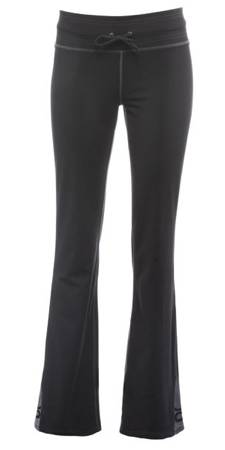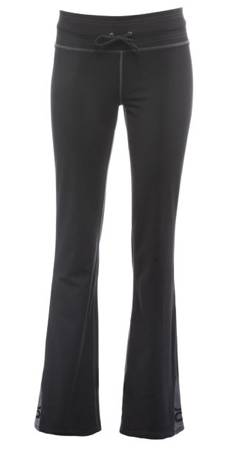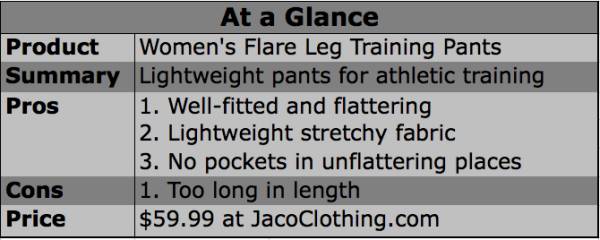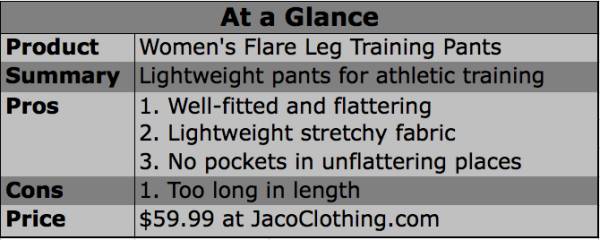 I think I've discovered my new favorite hoodie. It's the JACO women's hooded Henley and it's ridiculously comfortable. But before we get into the Henley and pants I tested from JACO, let's talk about the company itself first.
Having been a fan of Mixed Martial Arts (MMA) for many years, I first noticed JACO some time ago when various fighters started wearing the shorts in the cage. A little while later I noticed people in the CrossFit gym started wearing these same shorts. And everyone I knew who had JACO clothing also had good things to say about it.
JACO markets themselves as "hybrid training apparel" and as such has found great appeal and application in the MMA and CrossFit worlds. They have branched out from their original board-type shorts to a full line of men's and women's apparel.
JACO also positions themselves as different through their use of rayon made from bamboo and environmentally friendly water-based inks. According to the JACO website, "Bamboo plants grow quickly, do not require fertilizers or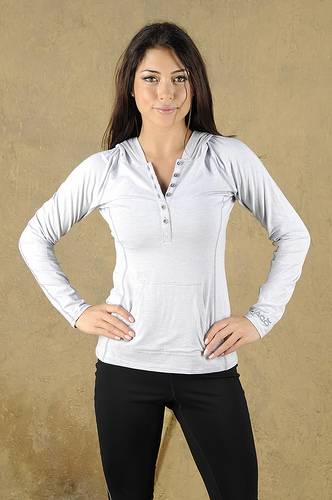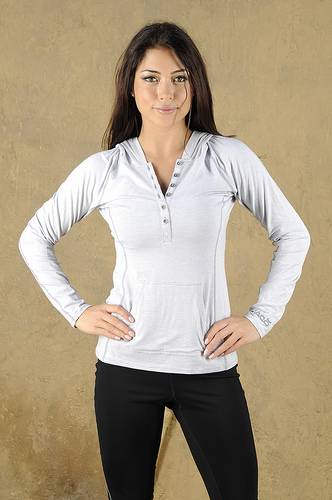 pesticides, release more oxygen into the atmosphere than trees and are self replenishing, making them 100% sustainable and earth friendly."
For my part, I was excited to check out the items that didn't seem stereotypical of the JACO I knew, so I chose to test out the women's hooded Henley and the flare leg training pants. As I mentioned earlier, the hoodie quickly became one of my favorite pieces of clothing. I wish it came in more colors than off-white so I could buy more
The women's hooded Henley is made from 45% rayon from bamboo, 35% polyester, and 20% cotton. The fabric is both incredibly light and pleasingly soft. From an aesthetic perspective I love the contrast stitching and the cute little buttons up the front. While it may constitute lounge clothes, you still look pretty stylish in this hoodie and it has a clingy, but comfortable fit.
In keeping with the stylish, but comfortable, but functional theme, I enjoyed pairing my Henley with the JACO women's flare leg training pant. The pants are made from 87% nylon and 13% spandex. They are low slung around the waist and fit the legs and hips nicely and smoothly. I appreciate that JACO resisted putting pockets anywhere around the waist or hips on these pants, as with tight fitting pants that just tends to end up looking unflattering.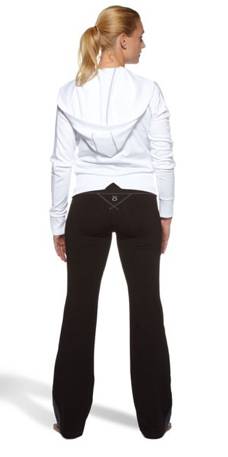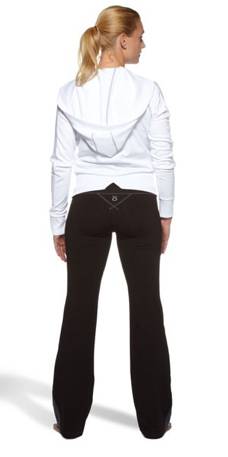 One drawback to the pants was that despite the fact I tried a size small they seemed overly long. According to the website the small, medium, and larges sizes are all 32" in length, which seems counterintuitive to me. While the length might be nice for lounging around the house, it proved problematic when wearing the pants outside the house, either for casual or athletic purposes. In addition, the leg gussets look really cool, but make it impossible to roll up the legs in any decent looking manner.
Overall I find both the pieces to be of high quality and high comfort. While the pants have some functionality issues, it has not stopped me from wearing them for more casual purposes and someone taller than me (I am 5'5″) would have zero issue. And now my idea of what JACO clothing has been quite expanded, from the original MMA board shorts to a full line of stylish and environmentally responsible apparel.
The women's hooded Henley is available online for $49.99.
The women's flare leg training pants are available online for $59.99.