We receive free products and receive commissions through our links. See
disclosures page
.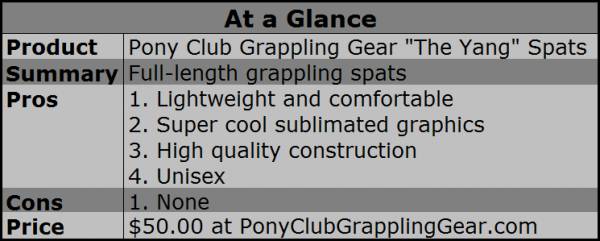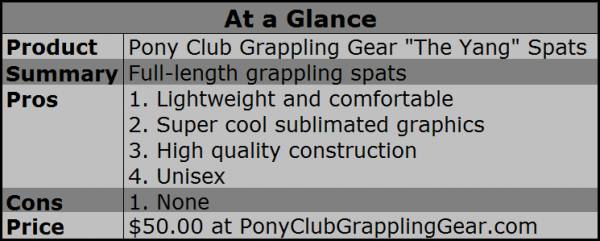 Do you know what "kitsch" means? I had to look it up, but according to Wikipedia it is "a style of mass-produced art or design using cultural icons…kitsch art is closely associated with sentimental art." The designs in the Pony Club Grappling Gear line are based heavily on kitsch. I grew up in the 80s, so the My Little Pony-inspired designs bring me back to the days of waking up early on Saturday morning to see what was up with The Smurfs, Scooby Doo, My Little Pony, and Strawberry Shortcake.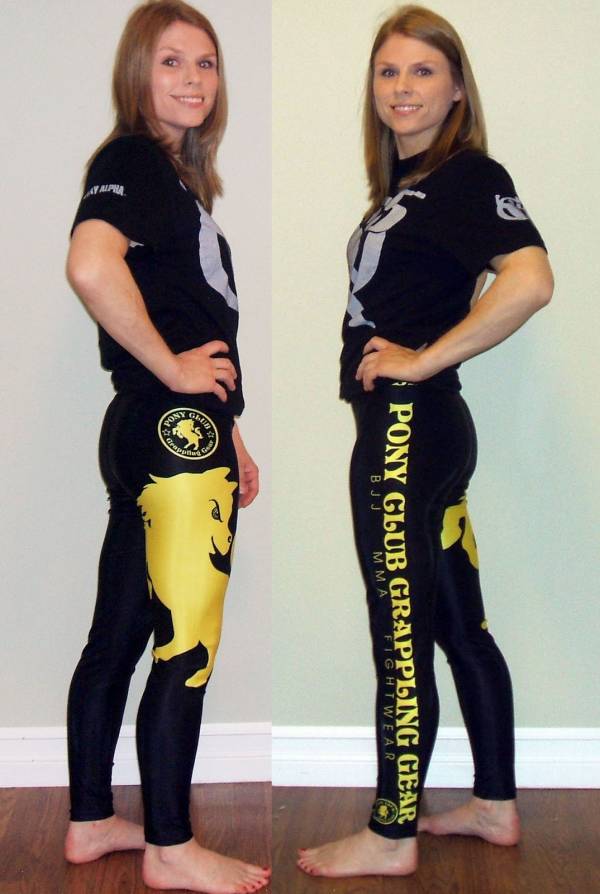 Wearing the Yang spats, named for their designer Seymour Yang, kind of made me feel like a kid again. The snotty sixteen-year-old on my shoulder told me I should "dress my f@#$ing age," but luckily I remembered that most snotty sixteen-year-olds are idiots.
Features:
Sublimated graphics inspired by My Little Pony
Wide, flat waistband
Shiny, slippery fabric
Unisex sizing
Quality and Style
I'm 100% sure I wouldn't order a pair of plain black spats from Australia. The selling feature of Pony Club Grappling Gear's product line is its unique and adorable designs, courtesy of Meerkatsu. I love everything about the design of the Yang spats, especially the lettering down the side of the leg and waistband, as well as the wrap-around pony on the right leg.
The spats are very good quality, and although they are not as thick as Lululemon products, they are comparable to Nike, Adidas, and Under Armour. The seam stitching is flawless, although it does attract lint. I was careful about what I sat on to avoid pulls or tears and kept the spats separate from products with Velcro in the wash. Because of the shiny surface, I expect a little bit of damage will be noticeable.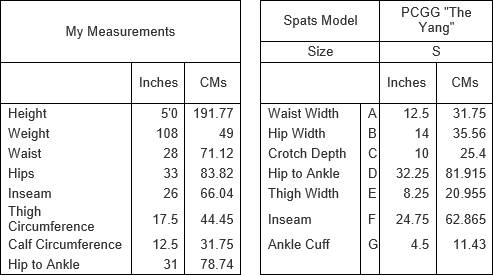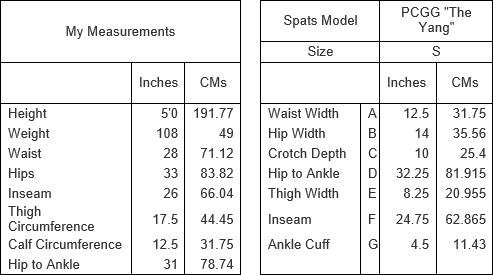 Fit and Comfort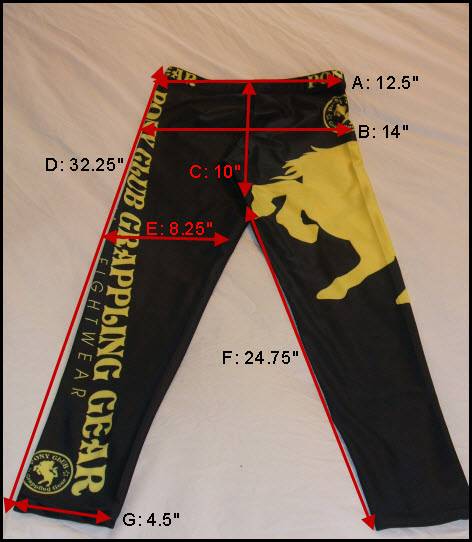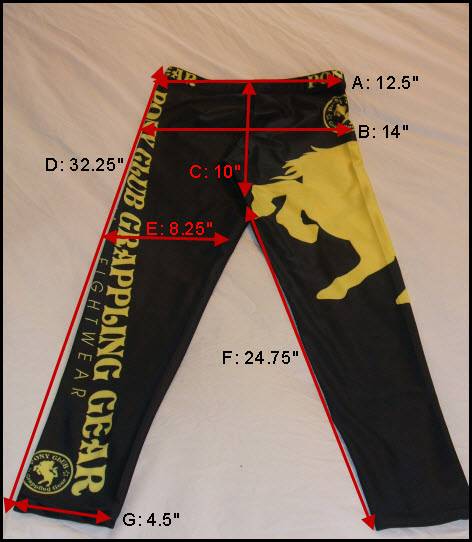 Usually I wear cropped tights for BJJ and these spats were my first full-length pair. I liked the extra coverage and the waist was high enough to ensure they didn't pull down and expose my bottom. I also found the wide, flat waistband to be comfortable and was pleased that it wasn't too tight like some other products I've tried. Although the spats are unisex, they don't curve in at the waist and cause muffin top, which is a common problem for people like me who have a wider waist and slimmer hips than the typical woman.
Pony Club Grappling Gear intended to create a clothing line for female BJJ and MMA practitioners. According to their About section, "Not so long ago we grew tired of seeing boobies, butts, and bling to portray women in sports, which also resulted in playing a major part in clothing created for female fans and athletes." Although these spats were designed for women, the customer base at PCGG is predominantly male. For the male perspective on another version of the PCGG spats, the Jessica, see Slidey Foot's thorough review.
The Pony Club Grappling Gear Facebook page said the Yang spats came with super powers, and they weren't lying. In fact, I have been complimented on my "squirreliness" while rolling in them and give full credit to the spats. They are extremely comfortable while grappling and I feel as though I'm a bit more slippery and harder to hold down when I wear them. I like to wear kneepads during rolling in case I accidentally knee people, and the slippery fabric allows me to pull them on smoothly, although they do look silly with knee pads.
What I was afraid of the most when I thought about ordering these spats was the possibility that when I bent over people could see my skin through the fabric. Fortunately, the spats did maintain coverage when stretched. Size small was not a tight compression fit for me, so I'm not sure what would happen if they were stretched to their limit. However, I would suggest a larger size or a different product in that situation, anyway.
Customer Service
Owner and BJJ blue belt Reem Fakri is the administrator of the Pony Club Grappling Gear Facebook page, which has been our point of contact. I sent her my height, weight, and measurements and she suggested size small, or maybe even extra small, which I think I could have pulled off although I prefer the small. Reem is passionate about her products and designs, and it was fun to talk to her about the current line and what's coming out soon. To learn more about Reem, check out her interview with OK! Kimonos founder Brendan Hufford.
Shipping from Australia is $15 flat rate world-wide, and the spats got here in less than two weeks. You can follow Pony Club Grappling Gear on Facebook and Twitter.
The Yang spats are available for $50 at PonyClubGrapplingGear.com.