We receive free products and receive commissions through our links. See
disclosures page
.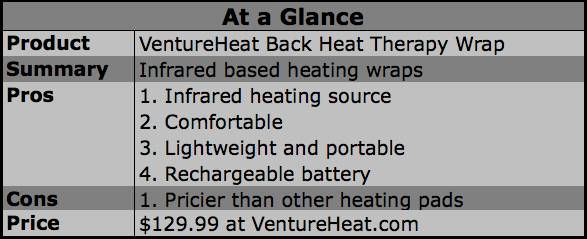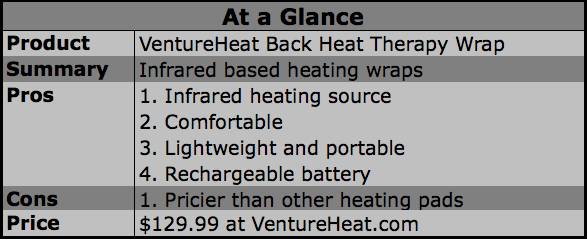 I know a lot of people who use heating pads to alleviate aches and pains, especially back pain. There's nothing quite like the soothing application of heat on a sore muscle. But often, heating wraps are bulky and hot on the skin. Many pads also need to be plugged in, which can be inconvenient. I always assumed this was the nature of the beast for heating pads.
Recently I've been using the Back Heat Therapy Wrap by VentureHeat. Initially I was unsure how innovative a heating pad could be, but the VentureHeat wrap quickly proved to be a superior product.
First of all, this wrap is portable, so if you are on the move you can still receive the heat therapy. Many heating pads don't easily deliver heat to a targeted area, and don't easily move with you. This wrap has a highly adjustable Velcro strap that conforms to virtually anyone. VentureHeat wraps also use a convenient rechargeable battery pack, so you don't have to plug them directly into the wall. You do have to charge the wrap, but it charges quickly and works for two to five hours.
The VentureHeat wrap I used was the back wrap. They also offer many more wraps, contoured for the shoulders, elbows, forearms, knees, and ankles, so you can get one that is specific to the area that needs it most.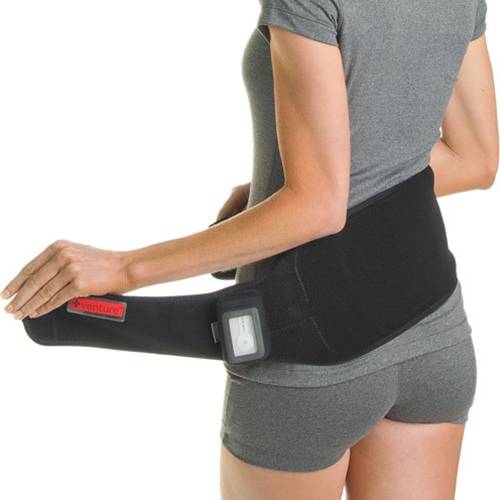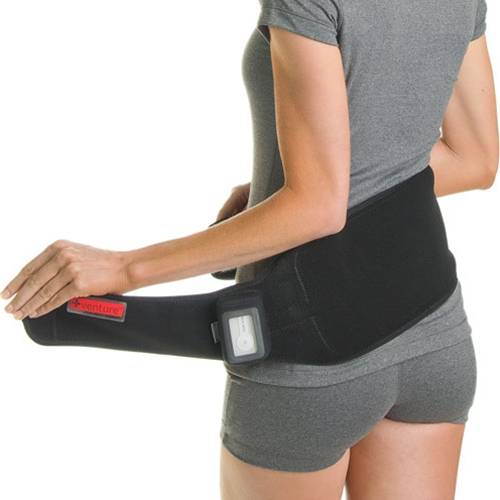 Not only is it portable, but my VentureHeat wrap is also more lightweight, flexible, and comfortable than my heating pad. I'm not sure how they got the elements packed into such a thin and light pad, but it feels like you're wearing nothing at all. The wrap is also lined with light fleece, making it soft on the skin.
VentureHeat wraps stand out because they don't only use heat to work. A normal heating pad has elements that heat up like a radiator. This heat then transfers to your skin, which then transfers into your muscles. However, in physics this sort of heat transfer is inefficient, since a lot of the heat is lost at each stage of heat transfer. This is why heating pads need to be pretty hot to work at all, and they consume a lot of energy to get the job done.
The VentureHeat wrap, by contrast, doesn't produce much direct heat on the surface of your skin. Instead it uses far infrared rays. The infrared works more like the heat we get from the sun. It penetrates into the skin and muscles by heating them directly, and requires less energy and heat to perform the same job as a standard pad. The VentureHeat wrap is also cooler to the touch, making it safer than a standard heating pad.
The only downside is that these wraps are more expensive than standard heating pads. However, they are more expensive for a good reason. These wraps are superior to the alternative in pretty much every way.
Keep in mind that heat should be used primarily to alleviate chronic forms of pain. Acute pain should be treated with cold instead. However, for chronic pain, the VentureHeat wrap is a simple, drug-free heat therapy tool that has been alleviating my aches and pain since I opened the box.
The VentureHeat Portable Back Heat Therapy Wrap is available for $129.99 at VentureHeat.com.