A few years ago, I fell in love with a poster. It was for a documentary called ATHLETE, which was about everyday people who trained like elite athletes. The poster was of two women, twins, standing next to each other, holding bicycle helmets to their hip. Race bibs were pinned to their singlets that read: Defy Definition. The poster inspired me beyond measure.
My obsession with the poster caused Kellie Smirnoff, one of the athletes from the film, to reach out to me. She was one of the women in the poster; her twin sister Carrie next to her. I wrote Kellie back, "Can I be the triplet? I want to be just like you when I grow up athletically." Almost single-handedly, Kellie inspired my surge back to athleticism. We've been friends ever since.
A lot has happened to Kellie, now 40, since the documentary. Though she still holds a 50-hour-a-week job, she concentrates almost solely on endurance races now. And most incredibly this last December Kellie won the first inaugural EPICMAN race, which is three continuous ironman triathlons. You read correctly. A 7.2 mile swim, 336 mile bike, 78.6 mile run done back to back to back. Sleep is optional, though not recommended if one wants to make the sixty-hour cutoff. The race is an invite-only event and Kellie was the only woman to compete. At barely 5-foot tall, her competitors towered over her. I'm sure the fellas had no idea this little powerhouse was about to smoke them all, and do so with a signature, ever-present smile.
I had a chance to speak to Kellie about her training, her ambassadorship at GoTribal, her best marathon advice and exactly why she does these crazy events.
DR: After the movie and after all your great performances, do you still consider yourself an everyday athlete?
KS: Oh definitely! I work 50-60 hours a week so it's hard to really be competitive. I try to do just a couple events a year so I can involve my family. [Kellie's younger sister Heather is her coach. Kellie's dad and sister Carrie are usual components of her team]. This allows me to see my family throughout the year. Ultraman Canada has been my favorite event so far just because both my sisters and my dad were part of my team. That made the event extra special. We felt this amazing sense of joy crossing the finish line, all holding hands.
DR: I love the photos of your family as your crew. And for not being competitive, you still manage to perform amazingly. You work 50-60 hours a week? When do you fit in your training?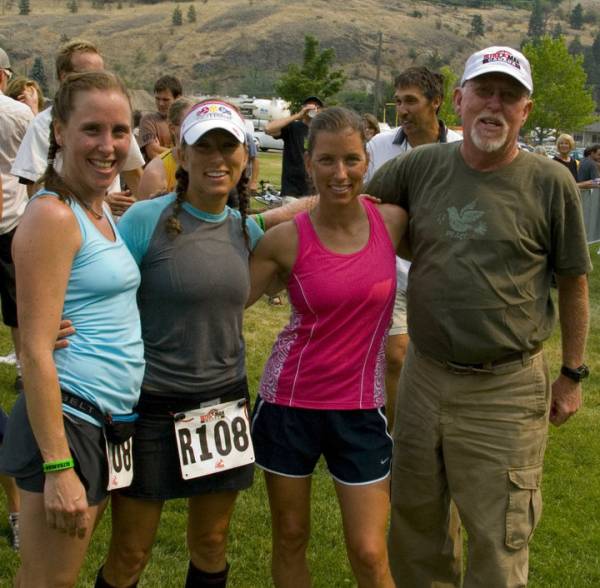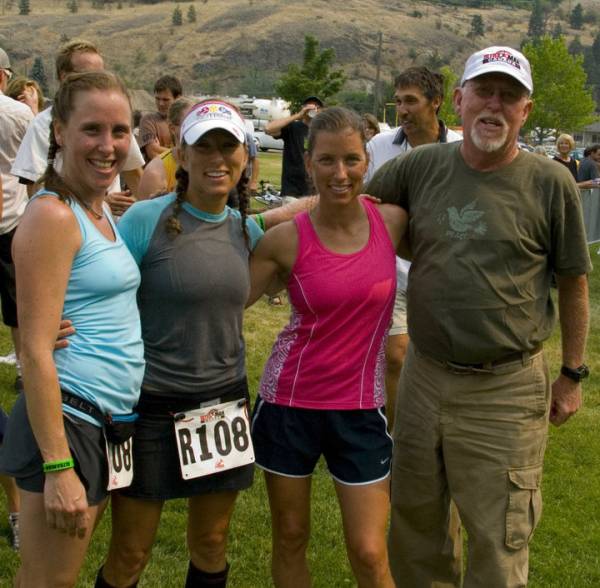 I'm up at four in the morning to train, before work. During the weekend, I put in the longer hours. Working with Heather is great because she puts my schedule together knowing that I won't do more than two and a half hours of training on a work day, and she stacks my heavy stuff during the weekend. When I'm training for the longer events, I put in about 7-8 hours each day on the weekends.
DR: Your performance in EPICMAN was incredible. How did that event come about?
KS: Well, the directors of the race knew me from Ultraman Canada [A double ironman where Kellie did well, especially in the run.] Twenty-one athletes submitted their race resumes for EPICMAN and only ten were invited.
DR: What did these guys say to you when they saw you on the start line?
KS: They were really great. All the guys I was competing against were all accomplished athletes in the endurance world, too, and we've all given up a lot to train so when you go to something like this you already have a lot of mutual respect for each other, whether you're male or female. But when they see someone my size they think, "Wow she's a bundle of energy, Let's see what she can do out there." I never really knew what their actual thoughts were (laughs), but they were really nice to me and treated me like the other athletes.
DR: Going into the run, you were not in first, but third, right?
KS: The lead guy was a few hours ahead of me and the second guy was an hour and a half ahead of me, but I heard he was doing a lot of walking, so I was pretty confident I could catch him. Running's my thing! When I realized I was close to the end, I pounded a soda and Heather and I – she was pacing me – kicked it into high gear and ran sub-nine-minute splits for the last seven miles [after 71 miles!].
DR: Wow! That's amazing. Did your training change much for EPICMAN?
KS: Since the event is so long, I didn't work on speed work at all. There were just really long, slow training days. My longest weeks I put in 26 hours. That was the hardest part, those long weeks.
DR: Tell me a little about your nutrition, during a race and training.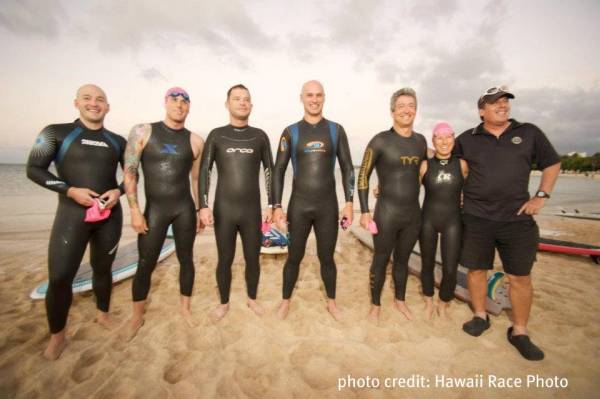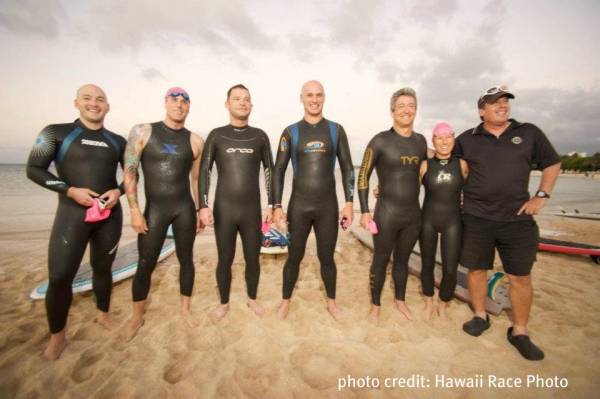 KS: During a race, I eat every hour. I took in about 300 calories an hour. I try to eat whole foods during a race, as opposed to gels and things like that. I do better with whole foods. I very, very rarely eat meat, and I know what you're going to ask next, so yes, I can totally train well on an all plant-based diet. The majority of the time I do!
DR: Ha! You know me well. Then let's talk about GoTribal. I know this is close to your heart.
KS: Yea, I'm an ambassador for GoTribal. This website gives women the opportunity to have other women athletes at their disposal to ask any question about training, racing, and being an athlete. Someone running their first 5k or their first marathon or ironman can tap into this pool of experience. It's scary and expensive to get into these events and it's nice to have a network of women for mentorship. It gives a new athlete confidence and inspires them to pay it forward, too. And it's free! It's amazing.
DR: For sure, GoTribal is a fantastic resource. What personally drives you to be this amazing athlete even though you consider yourself "everyday"?
KS: I've always been the type of person to wonder how far I can push myself. In college, running started as a stress release and a way to stay in shape. But every time I did longer events, women would come up to me and say, you inspired me to do my first 5k or whatever it was, and I realized maybe this is my gift. I love helping women set goals, showing them how to persevere, showing them they can accomplish anything they set their minds to. I use the long events as a catalyst to pay it forward. My ability to give back pushes me.
DR: Every photo I've ever seen of you during an event, whether crossing the finish line or the random, mid-course photo, you're smiling!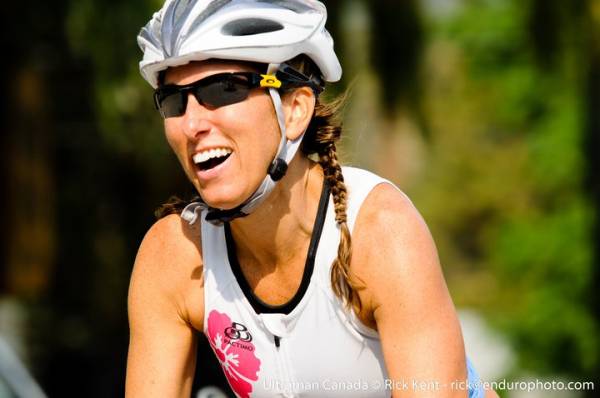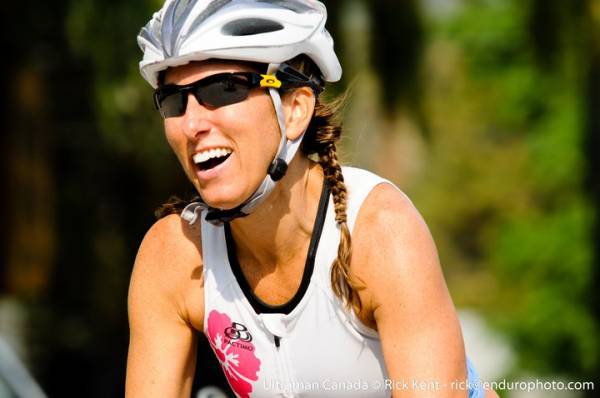 KS: Smiling gets me through the tough parts. The joy of the experience is what I love, including everything I have to do to get ready for a race. I love having five months of real dedication for an endurance race. Five months is a long time, so I might as well enjoy it! Then it all accumulates at the start line. I love that.
DR: What's next for you?
KS: I have a 12-hour race coming up in May. Then the EPICMAN directors are developing another race called EPIC5, which is five ironmen, on five Hawaiian islands over five days and I would love to do that in the next few years. I don't see myself quitting my job any time soon because I'm also very proud that I've done well for myself in corporate America, but eventually I'd like to retire and work under my sister at Jonesing For Fitness as a coach and do more for women in sports.
DR: Lastly, the LA Marathon is coming up March 18th, what advice can you give marathoners?
KS: The number one thing is to go out and have fun. Also, at the start of every race, about thirty seconds before they say "Go!", I reflect on everything I did to get there and on all the people who helped me get there. When the race gets tough I use that reflection to push me forward. But definitely enjoy the hell out it!
Kellie lives in Jacksonville Beach, FL and just finished a 110K race with Heather to raise money for breast cancer through the 110% Give Harder Foundation. You can follow her on her blog, Finding Your Limits.