We receive free products and receive commissions through our links. See
disclosures page
.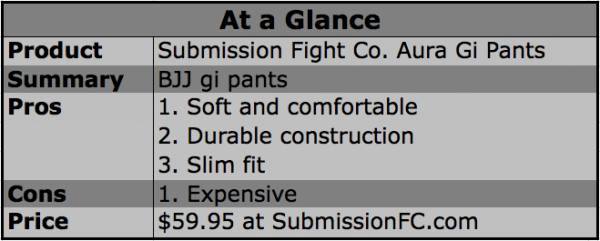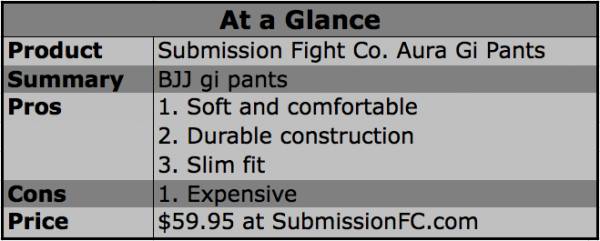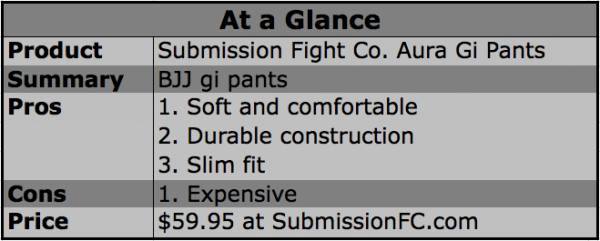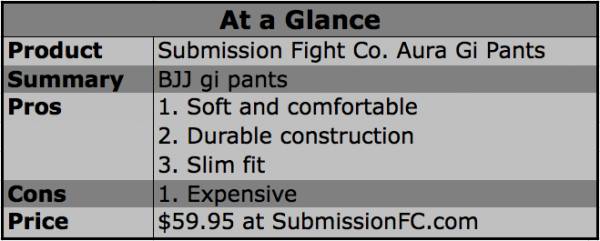 The product description of the new Aura gi pants from Submission Fight Co. encourages its reader to "Strengthen his or her Aura" with these nifty new pants.
How Strong Is My Aura?
I haven't given any consideration to my aura in a long time so I did a quick Google search to find out if maybe this was the reason I spend so much of my time trying to escape side control. According to Wikipedia:
Glenn Morris, grandmaster of the Hoshin Roshi Ryu lineage, included perception of the aura in his training of advanced martial artists. His experience was that it consisted of multiple layers. He described the most easily visible of these as being 'light and denser than the air in which the body is immersed,' typically half- to quarter-inch thick and correlating with the etheric body of an individual…Recalling the aura of another s?ke, he wrote, 'The first time I saw Hatsumi, he was running continuous bright, lime, neon green a foot wide and was so easy to see he would flash in bright sunlight.'"
In addition to wearing these pants, I've been reading Emotional Intelligence: Why it Can Matter More Than IQ, by Daniel Goleman, so my aura should be as solid as a brick wall by now. I messaged the women in my BJJ class to ask whether they thought my aura seemed stronger lately and so far, I have received a less than promising response. Still, I'm a big fan of the Aura gi pants.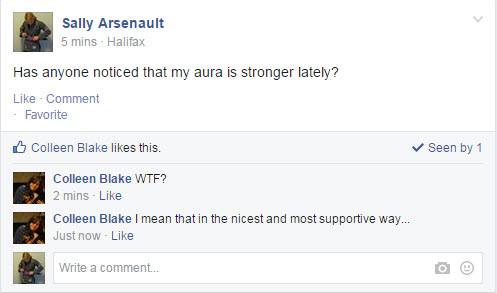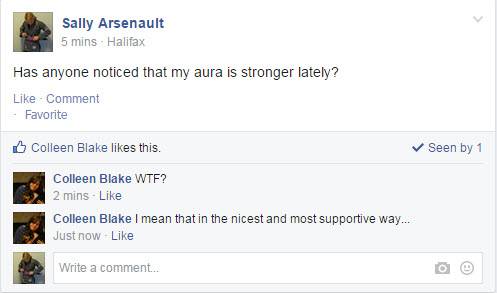 Features
Black with silver contrast stitching
Pre-shrunk polyester/cotton blend fabric
Rope-style drawstring with five loops
Triple-stitched seams
Thigh-to-calf knee reinforcement
Quality custom embroidery
Custom "Submission" fabric tape at waist and cuffs
Quality and Style
Overall, these gi pants are durable and I believe they will stand the test of time, even if some big gorilla decides to focus on only toreando passes every roll and I turn into a master of the reguard. There are three layers of stitching along every seam and four rows at the cuffs. The knees have heavy reinforcements that end mid-shin. I prefer that the reinforcements extend to the cuff, rather than the mid-shin, because when pants do rip, it's often right at the bottom of the knee seam.
"The Aura gi pants are a cotton/poly blend that feels much softer than canvas, cotton twill, or ripstop fabrics. They allow comfortable movement and don't become stiff as they get sweaty."
The pants I was sent for review did have a construction flaw on one of the knees. The reinforcement hadn't been folded over properly and the raw edge of fabric protruded from the seam. However, the three rows of stitching secured the fabric and it hasn't unraveled during the past couple of months. Loose threads were visible in various locations as well, most notably at the belt loops.
The style of the Aura pants appears masculine to me and the slim cut is meant for narrow hips. The custom embroidery is high-quality and I liked the Submission taping around the waist. If I could change anything about the pants, I wouldn't have gone with the Aura patches on the legs. The Submission embroidery is enough.
For more photos and measurements, please visit the Aura product preview post on my blog.
=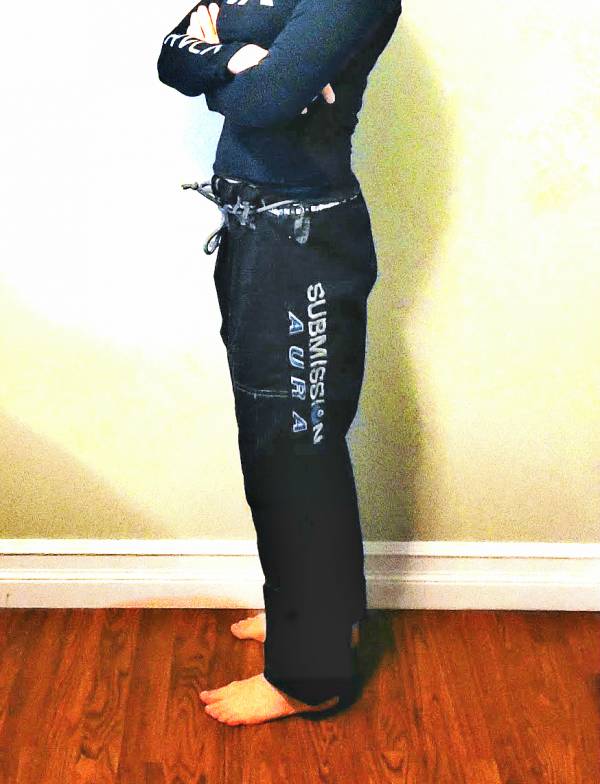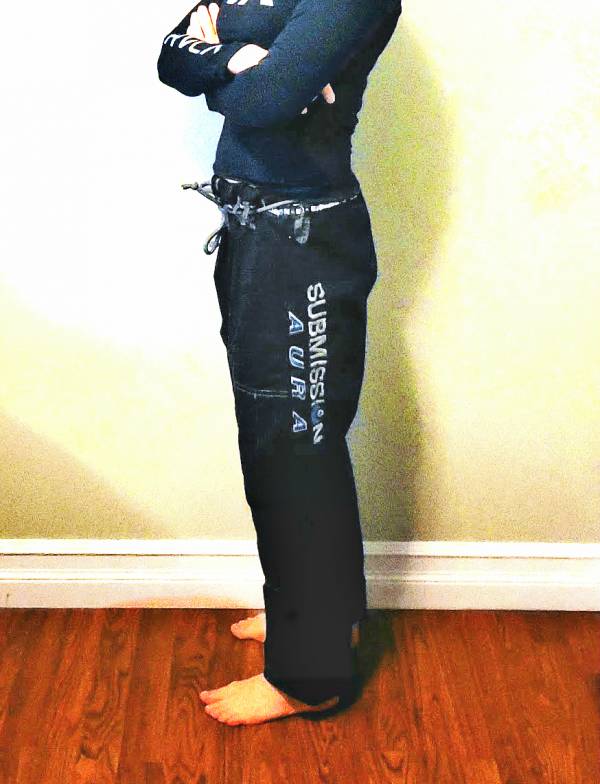 Fit and Comfort
The Aura gi pants are a cotton/polyester blend that feels much softer than canvas, cotton twill, or ripstop fabrics. They allow comfortable movement and don't become stiff as they get sweaty. I love the slim fit of these gi pants and frequently switched out the baggy pants of some of my other gis for these ones during my review. I sometimes find that women's pants are extra wide to allow for wider hips, but since my hips are narrow, the extra room wasn't necessary.
RELATED: Submission Fight Co. Women's Ecstasy Gi
The fifth loop at the waist was great for keeping the drawstring tied and in place, but I still found the rope to loosen as I rolled and had to tie them once in a while during class. The only complaint I have about the comfort is the fabric taping at the inner cuff, which was a little scratchy against my ankles.
Customer Service and Shipping
I was sent these gi pants for review and did not experience typical customer service. Shipping charges to the United States via USPS or UPS ranges from $6.70 to $33.53. Shipping to Canada via USPS costs $33.95.
Submission Fight Co.'s Aura gi pants are available for $59.95 at SubmissionFC.com.