CrossFit has been growing in popularity internationally for a number of years, and Latin America, Brazil included, is no exception. While CrossFit in Brazil is far from the enterprise that it is in the United States and Europe, the expansion in the last couple of years has been tremendous, with an increase in the number of gyms, trainers, and participants, and overall supporters for the modality.
This year saw the third installment of the CrossFit Games Brazil and I had the opportunity to be present as a competitor and observer. While in previous years the competition had been held in the location of the pioneer CrossFit gym in Brazil, CrossFit Brasil, the event has now outgrown that phase and was held at a much larger sports venue in the outskirts of São Paulo, in Barueri. With an over three-hundred-percent growth in participants from 2011, this year gathered 110 athletes. It was a beautiful weekend of fun and games that including ten Brazilian affiliates and a handful of international participants. I represented Rocinha CrossFit, a non-profit affiliate located in Rio de Janeiro, which I have trained with on every one of my trips to Brazil.
Arriving at the venue in Barueri made me reflect on how CrossFit is universal. Everyone there shared a common passion. The energy I felt was the exact same I feel at competitions back in the States, while being thousands of miles away and amid major cultural differences. I was very impressed with the organization of the event, and the great mobilization of volunteers who ensured everything from setup, to judging, to tear down ran as smoothly as possible.
An event of this dimension isn't without its problems, and it was very apparent this one served as a huge learning opportunity to Joel Fridmann, the driving force of the event. He did an amazing job at running the event with the resources available to him. Judges with knowledge, which led to non-uniform judging and scoring inconsistencies, faulty equipment, and logistics issues that saw a full workout eliminated were some of the growing pains this event suffered. Looking at it from a positive light, however, everyone learned something that can never be taken away – experience.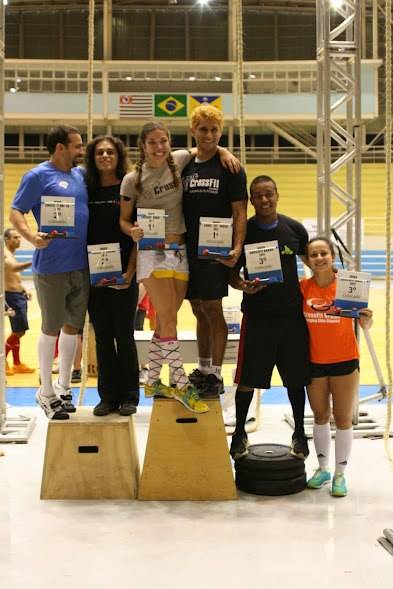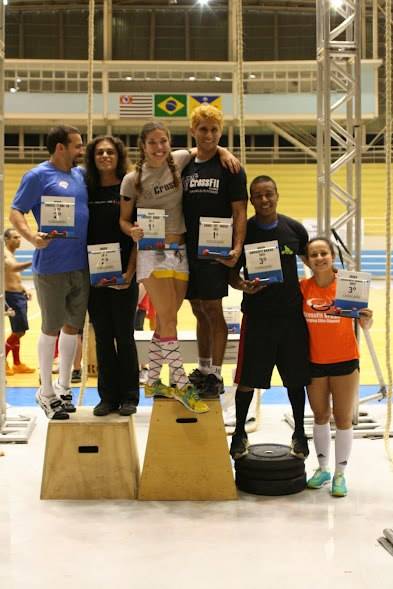 And, after five very competitive workouts, the event crowned the Fittest Man and Woman in Brazil. Both hailed from the same CrossFit affiliate, CrossFit Jundiaí in the state of São Paulo. Vivian Sakamoto pulled ahead on the second day of competition to take the crown on the women's side, while Francisco Javier (Chiquinho) established himself as the man to beat from the first moment.
The spread of events tested all ten skill areas of CrossFit multiple times, and exposed strengths and weaknesses among the competitors. It was a great test to assess skills that need improvement before it is time for the CrossFit Open again.
One event that exposed a huge weakness in Brazil was the snatch ladder, especially on the women's side. Only two women progressed beyond 46.7kg on the ladder. Both women, however, were able to complete the ladder and the resulting tie was broken on deadlift reps.
Débora Diegas of CrossFit SP was one of these women. A newcomer to CrossFit, and also a new mom, Débora proved she is a strong contender in Brazil's CrossFit future, possessing one of the skills where most women seem to falter at present – strength. On the men's side 23-year-old Eliseu also of CrossFit SP was the only male that climbed the whole ladder.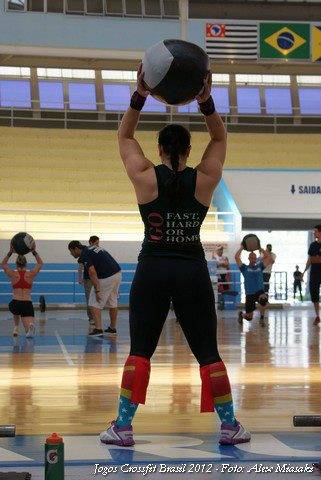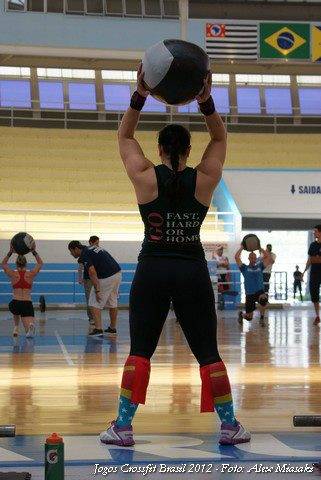 Another event that provided a lot of emotion was the rope climb event. Athletes were presented with ropes different from the ones wit which they train. These ropes were much thinner and sleek, once again proving that in CrossFit you must be prepared for whatever comes at you. This event resulted in a lot of blood, sweat, and tears, but most importantly the camaraderie that is ever so present in CrossFit.
A noteworthy performance in the rope event was Cristina Guedes of CrossFit SP. Anyone watching, myself included, couldn't hide the amazement at how Cris attacked each rope climb. I can honestly say I have never seen a CrossFit athlete climb rope as effortlessly and efficiently as Cris Guedes (and I was at the Home Depot Center this summer during the clash of the best of the best in CrossFit). At just about five feet in height, Cris works as a circus artist and instructor in São Paulo and specializes in rope shows. It is no surprise that Cris found herself at home in the rope climb event, in what she considered an "emotional" competition for herself. She admitted her biggest struggle was the snatch ladder. There, she successfully completed the 37.6kg weight, a personal best. Cris feels her insecurity is one of her biggest enemies, and her clock makes her nervous, but agrees that she needs the experience of competition to learn how to strategize and attack a workout instead of "just going for it."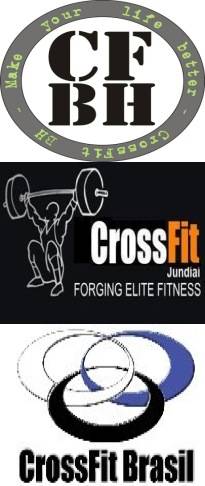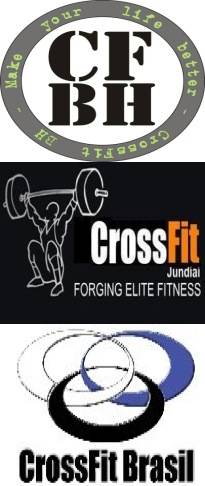 There were many noteworthy performances on the men's side also, but one that spoke highly to me was the fourth place overall finisher, Tiago Lopes. Tiago was the highest-ranking Brazilian athlete at the Latin America Regionals in 2012. Tiago's performances were polished, reflecting his level of training and determination. He competed injured, something I know too well about, which may have been the cause for his overall final placement. Regardless, his perseverance and dedication to his performance, and also the performances of all his athletes from CrossFit SP, were noteworthy.
In the end, one thing was clear to me. While CrossFit in Brazil is still a baby learning to walk, it has already learned to speak. Brazil speaks the universal language of CrossFit: competition, camaraderie, and community. While only one man and one woman were crowned the fittest in Brazil, everyone involved in the event came out a winner in one way or another.
The workouts that made up the competition were:
Day 1:

Workout 1:

600m Run
3 rounds:
10 waist to overhead (24kg/42kg)
10 hand release Sprawl
40m overhead walking lunge with med ball (14lbs/20lbs)
then
600m run
2 rounds:
10 waist to overhead (24kg/42kg)
10 hand release Sprawl
40m overhead walking lunge with med ball (14lbs/20lbs)
then
600m run
1 round:
10 waist to overhead (24kg/42kg)
10 hand release Sprawl
40m overhead walking lunge with med ball (14lbs/20lbs)
then:
600m run

Time cap: 25 minutes

Workout 2

Snatch Ladder:

2 rep snatch (any snatch variation allowed). 50 second stations with 10 second transitions. Deadlift after a valid snatch attempt for tie breaking purposes

Weights:

Women: 24kg, 28,6kg, 33,1kg, 37,6kg, 42,2kg, 44,4kg, 46,7kg, 49kg, 51,2kg, 53,5kg, 55,8kg, 58kg, 60,3kg, 62,6kg, 64,9kg

Men: 38,1kg, 42,6kg, 47,2kg, 51,7kg, 56,2kg, 60,8kg, 65,3kg, 69,9kg, 74,4kg, 78,9kg, 81,2kg, 83,5kg, 85,7kg, 88kg, 90,3kg

Day 2:

Workout 1:

3 rounds:
4 deadlift (80kg/140kg)
50m Tire Drag

12 KB Swings (24kg/32kg)
50m Tire Drag

Time cap: 12 minutes

Workout 2

4 – 5m rope climbs
10 overhead squats (29/50kg)
½ lap on top of bleachers with 13kg sandbag
3 – 5m rope climbs
10 Overhead squats (29/50kg)
½ lap on top of bleachers with 13kg sandbag
2 – 5m rope climbs
10 Overhead squats (29/50kg)
½ lap on top of bleachers with 13kg sandbag
1 – 5m rope climbs
10 Overhead squats (29/50kg)
½ lap on top of bleachers with 13kg sandbag

Time cap: 30 minutes

Workout 3

Complete in any order:

15 bar muscle ups
20 clean and jerk (50kg/80kg)
50 pullups (women)/C2B pullups (men)

Time cap: 15 minutes