They used to call me "The Commish." For ten years, I ran the best office college basketball pool in an industry known for its sharkiness, during the craziest time in March, for a tournament notorious for upsets and general mayhem. March Madness is a fitting name though it might understate the mood.
They used to call me "The Commish." For ten years, I ran the best office college basketball pool in an industry known for its sharkiness, during the craziest time in March, for a tournament notorious for upsets and general mayhem. March Madness is a fitting name though it might understate the mood.
When a bracket is empty, trembling in our hands, all is possible. Three weeks of blissful obsession lie before us. We envision that we will predict the correct upsets – there are always a few, but which!? Our maverick combination of picks will hail us a genius – or a fool. Either way, we're ready and nervous like the boys about to go to battle on the court, from the powerhouse institutions to the rag-tag programs that make it to the dance on a prayer. This tournament represents all that is great in sports, and quite possibly life. It's March Madness, and all metaphors, clichés and analogies are not only fair game, but very close to my heart.
Here are the seven best things about march madness:
1. The underdog is king
This is one of the best allures of March Madness. The tournament starts with sixty-four teams, which includes tiny, hidden colleges and huge, legendary universities, and this inevitably sets up a few David vs. Goliath scenarios. Most of the highly favored teams win, but it's not rare for the little-known team to play with such heart and hustle that they catch the big team off guard; they surprise them, or one player has the game of his life and they pull off the impossible upset. The idea that anything is possible is never truer than during this tournament. How can we not love this? Unless a 15 seed just busted your bracket. Twice.
2. These kids lay it on the line
This is especially true during the first round of the tournament. The low-seeded teams come in with a nothing-to-lose attitude. Their coach has made them believe and their entire town has taken a bus five hundred miles to see them play. More often than not, they play their guts out. Even the top-seeded teams that don't succumb to their own hype and remain focused lay it on the line and play like true champions. And whether they win or lose in a crumpled, weeping heap mid-court, giving one's all is a thing of beauty.
3.The manic behavior of those involved in an office pool
During my reign as The Commish, I saw some interesting tactics for filling out a bracket. I had one person choose every team alphabetically; truly buying into the sentiment that anything could happen. One woman won the pool by asking me, team by team, the mascot. She'd say, "Mmm, a bulldog would probably lose to a bear, and a Spartan could probably hunt down a cardinal." She meant literally. I'm still bitter she won this way. As The Commish, I was also the one who participants called to vent and brag about their picks. I would receive phone calls only five games into the tournament, and hear the sound of ripping paper and a loud denouncement of all college hoops. Others would call after a few well-guessed upsets to tell me how to spell their name for when I announce them as the winner of the pool. "It just started," I'd say. "That's two t's in my last name," they'd say. Inevitably their next call would start with the sound of them stomping on their pool and cursing the team that had suckered them.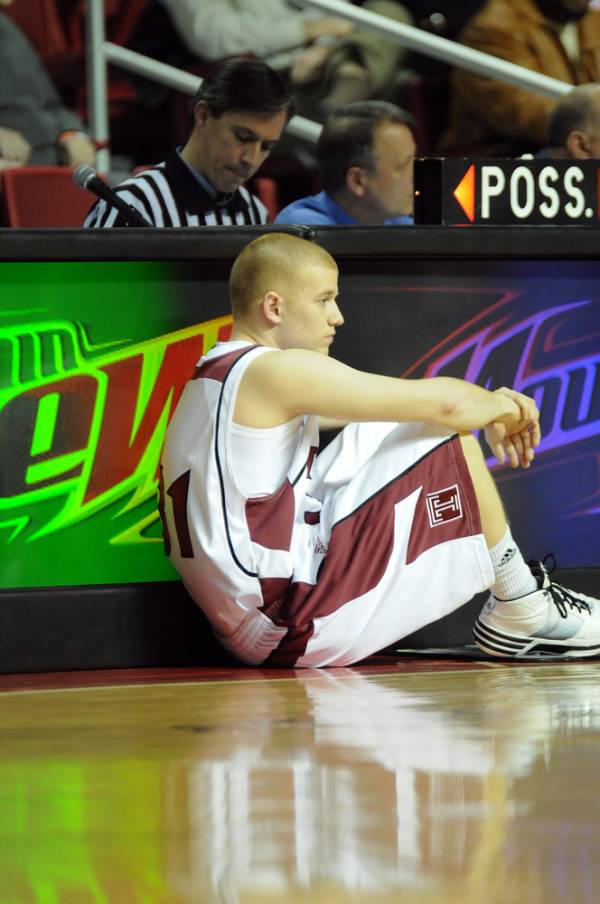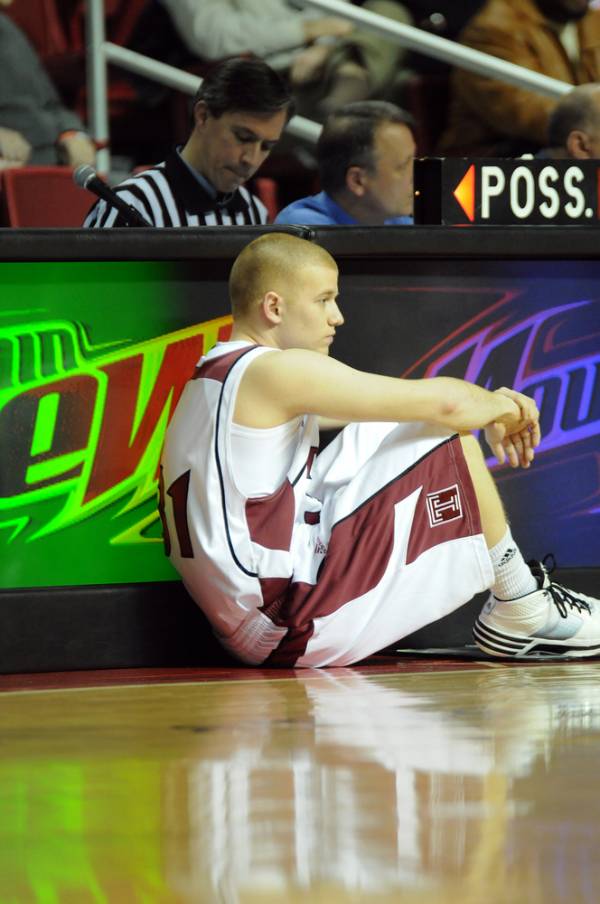 4. The buzzer beaters
In the world of sports, there is nothing more equally triumphant and devastating than a March Madness buzzer beater. To me, this is the most addictive part of the tournament. I always pray for a few, no matter what it will do to my bracket. A seasoned game-watcher knows that 5.4 seconds is enough time for a team down by 2 to pass to an uncontested player who chucks it to a teammate camped behind the arc near the baseline. And then time slows as the ball leaves his finger tips, and you stand, breath held, head in a vacuum until the ball drains the net as the horn shatters the silence and then you, too, run around your living room screaming just like the boys on the court. Addictive, I tell you.
5. Player's names
College basketball has introduced us to so many players with great names. Historically my favorites have been Chief Kickingstallionsims of Alabama State, Majestic Mapp of the University of Virginia, and my all-time favorite, God Shammgod of Providence. But this year alone has produced some pretty great ones. Scoop Jardine and Fab Melo both from Syracuse. Festus (for the rest of us) Ezeli of Vanderbilt. Cashmere Wright of Cinci. God'sGift Achiuwaof St. John's. Bubu Palo of Iowa State. (I can't say this name enough.) And Bak Bak of Cal, which means he's going going bak bak to Cali Cali – it's too good! When I'm reborn as a college basketball star, I will take any one of these names.
6.The coaches pump me up, too
I told my husband that VCU's Coach Shaka Smart (another great name) could motivate a group of sixth graders to beat Kentucky. He has the ability to pull every ounce of current greatness out of a player and bring it to the surface. He gives them the mental tools so they can best use their physical ones. This is what a great coach does, and I want to hear every word Shaka Smart has to say. Norfolk State's bust-out star Kyle O'Quinn said he only had one scholarship offer out of high school. One coach's belief can change an athlete's life in dramatic ways. During the first round of the tournament, little Norfolk State did the incredible and ousted number two seed Missouri. O'Quinn said he didn't know where he'd be without his coaches, and all he wanted to do was pay them back by playing his best.
7. I can link every game to my own life
With every underdog victory, I use it as fuel for my own athletic endeavors no matter how corny this sounds or how minute my goals are compared to playing in the NCAA basketball tournament. With every buzzer beater, I believe more that anything is possible. Every time I hear about the hardship of a player and how hard he works despite the circumstances, it reminds me my training doesn't hurt that badly. And I always steal gems from coaches. On Saturday, in the few seconds before I began the CrossFit Open 12.4 workout, I stared at a concrete wall that I was about to throw a fourteen pound ball against 150 times. I cleared my mind and thought of what Coach Shaka told his group before they upset Wichita State, "Own today." Nervousness fell away. Own today. So I did, the best I could.
Now if I could only win a March Madness office pool. Are you guys still alive in yours? Tell me your final fours!