We receive free products and receive commissions through our links. See
disclosures page
.
EDITOR'S NOTE: We know how hard it is to gift shop, so we thought we would help you out with ideas. Coach Vanessa Bennington has a few gift ideas for all the active women out there – or anyone shopping for one!
Vanessa's Female Athlete Holiday Wish List
If one of your friends, girlfriends, moms, sisters, or wives is an athlete or takes their fitness regimen pretty seriously, you may be struggling to find gift ideas. I mean, do you stuff their stockings full of chocolate or is that considered sabotage? Are workout clothes really a good gift? No worries. Please allow me to help you out here.
You see, I might have been born to write this article. (Please, do not mistake my stab at humor for conceit. I kid, I kid.) But, in all seriousness, I am the child of two serious clothes-horses and shoppers. They are probably out right now stimulating the economy somewhere in the Houston area. They have fantastic taste and I feel I have inherited their love of clothes, shopping, and finding great things that suit my lifestyle. Since I lift and do CrossFit, my list may be a bit biased, but I think you'll be able to find some great ideas and multiple price points for the fit female in your life. Here we go!
1. Unbroken Designs Weightlifting Belt – $60.00
If your lady does CrossFit, powerlifts, or just goes the gym, chances are this little guy could come in handy. Many lifting belts are either just too big for people with small waists or too ugly. No, a lifting belt does not have to be cute to be effective, but when you look good, you perform better. It's a fact. And these belts are super cute. I personally ordered the avocado green version that is avocado green in some lights and then morphs into a super bright neon chartreuse in natural light. The best part is the belt, while wide and padded in the back for support and comfort, is tapered and narrow in the front so it doesn't cut into your hips or ribs (a problem I've had with more traditionally designed belts).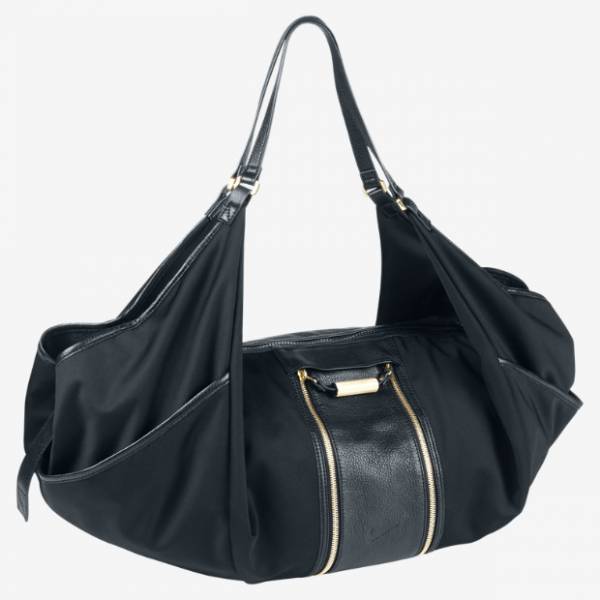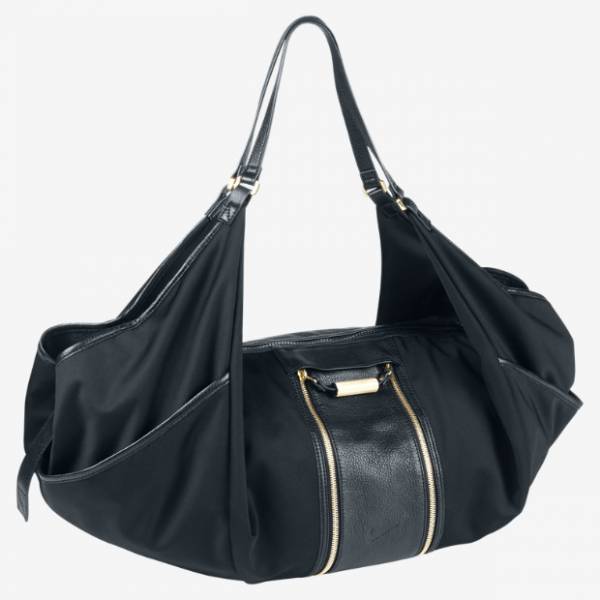 2. Nike Beautility Bag – $300.00
Just look at this thing. That is one sexy bag! A little leather, gold accents, and style for days. I would not hesitate for one second to take this straight from the gym to work or out on the town. I have never seen a gym bag bridge the gap to an everyday bag so effortlessly. Pricey? Maybe. But if you consider this really can double as a gym and day bag, it makes it downright affordable. I promise you will win about a million gold stars from whoever receives this super hot bag.
3. Nike Fuel Band in Rose Gold – $169.00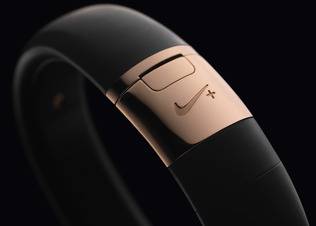 I have a Fuel Band and while I admit it isn't great at tracking lifting and metabolic conditioning workouts, it's good at giving you a general idea of how much energy you are expending on average. I love that you can see if your sedentary job is really hindering your weight loss progress or if that shopping extravaganza counts as a workout. Also, you can register online and see how many points you have compared to your friends. Who doesn't like a little competition? And Nike made this fancy version with rose gold accents. Rose gold is trendy these days and I personally think this band looks like a super modern/minimal piece of jewelry. I'd wear it for no other reason than the fact that it also displays the time without looking like a watch. They also make the band in plain black and black with neon accents. Choices abound!
4. Titin Shirt – $249.95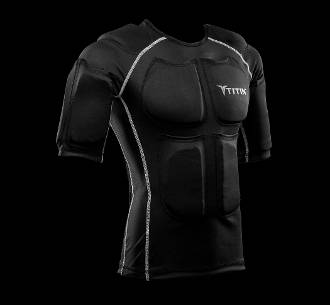 Okay, so if you Google this, you're going to think I had a momentary brain fart and started writing a gift list for men. Au contraire, my friend! This could be female athlete's bestest friend. This shirt/weight vest/recovery device serves multiple roles. First, if you want to use it as a weight vest it has the added advantage of the added weight being positioned in areas where extra muscle would naturally be gained, not in in big blocks around your torso like traditional weight vests. This makes workouts with it much more realistic and beneficial for those trying to improve athletic performance, specifically while doing bodyweight movements. Also, you can put the gel-based weight packs into the freezer, then insert them back into the shirt to enhance recovery, soothe sore muscles, and crank up your metabolism, since ice baths and packs applied to the upper chest may speed up fat loss.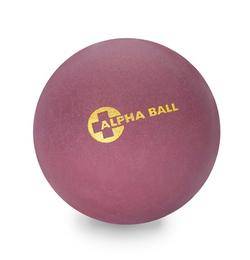 5. Alpha Ball from Yoga Tune Up – $12.95
This is a great product for anyone who might need to work on their mobility and recovery (in other words, all of us). This ball is great for working on tight areas in the back, chest, hips, and legs. Because of its soft, gel-like outer layer it doesn't hurt when rolling over bones, but it's still firm enough to loosen up tight areas. I prefer this ball over lacrosse balls and even a foam roller in certain areas.
6. Quest Bars – $24.99 for a box of 12
Looking for stocking stuffers? Quest bars are perfect for the nutrition-conscious athlete. These are full of protein and fiber, and they are one of the cleaner protein bars available. The best part, however, is that they taste amazing! The cookie dough and white chocolate raspberry flavors are my favorite.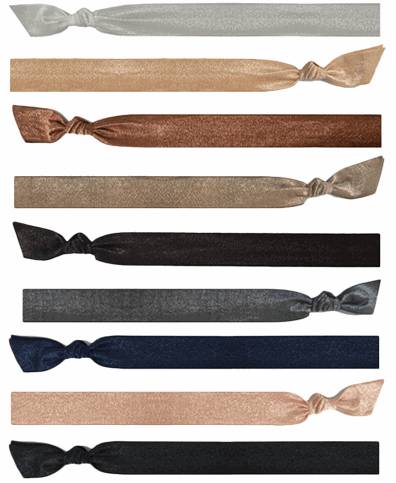 7. Emi-Jay Headbands and Hair Ties – $4.99-$29.99
This is another great stocking stuffer idea. These ties and headbands are pretty and functional and they won't tear or snag your hair. They're great for keeping hair out of your face while working out plus they can be worn to work or out and about in everyday life. In fact, I like that they don't look like those wide workout headbands, which aren't always flattering. They come in a ton of colors and patterns, so have fun selecting something simple or daring for your loved one!
8. Lululemon Practice Daily Pants – $98.00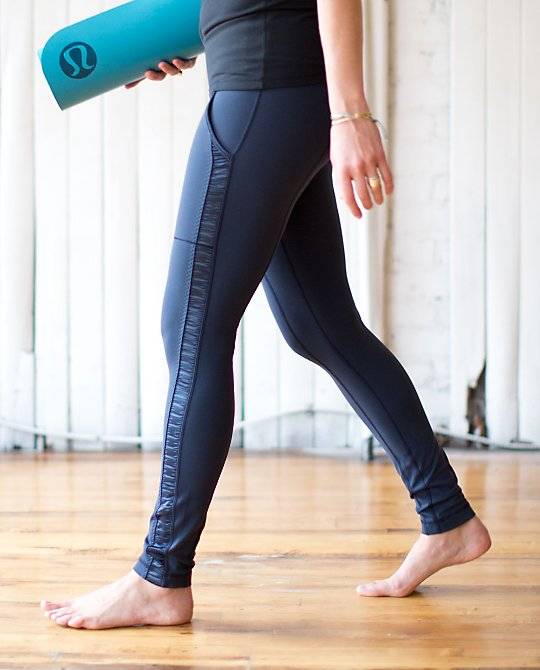 Okay, sure. Your girl probably has plenty of workout leggings. But if she's like me, she can never say no to a new pair especially if they're in a fun, trendy color and of good quality. These are a little extra special in that the fabric is ultra-soft, it has pockets (which can really come in handy), and a side panel/design detail that makes them look extra snazzy. Skip the black and go for the dark blue or maroon color. She'll love em!
9. OMG. That's Paleo? by Juli Bauer – $19.85
I think it's safe to say that most athletes take an interest in how they're fueling their bodies and the paleo and primal way of eating has certainly caught on lately. Juli Bauer's cookbook is a great resource for healthy and fun recipes. Full disclosure: I personally do not have this cookbook, but I have cooked lots of Juli Bauer's stuff via her online recipes and they've all been fabulous. However, my mom and dad, who are southerners and are pretty well-known for their handy work in the kitchen, are raving about this cookbook. If you can please the palate of two Louisiana natives, you can bet the food tastes good!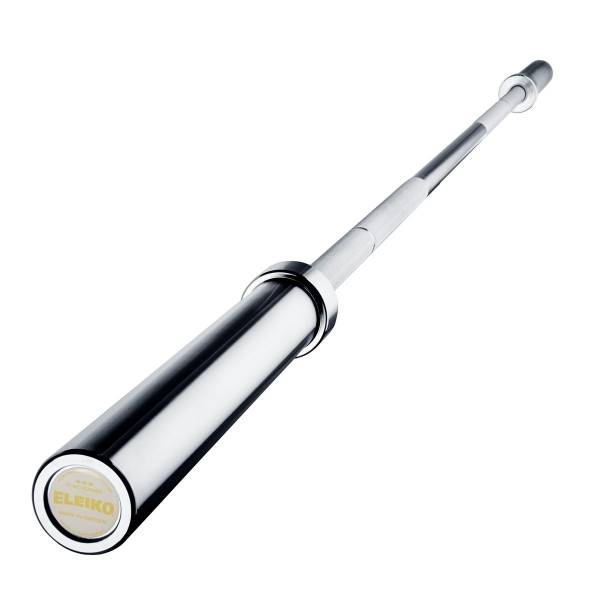 10. A super sweet weightlifting bar from Rogue, Pendlay (15kg/35lbs for a woman), or Eleiko – $250.00 -$1000.00
This might not be the ideal gift for every female athlete, but chances are, if this would be a great present you are well aware of that fact. This is for the girl that is serious about her weightlifting (yes, weightlifting, not "oly"). There are lots to choose from at many different price points. If she's coming from a typical bodybuilding or budget barbell, any of these will offer a huge improvement in knurling, spin, and whip. I've organized them above from most budget-friendly to further into the wallet, but there is an improvement in performance as price increases.