We receive free products and receive commissions through our links. See
disclosures page
.
It's coming. Whether you love it or loathe it, Valentine's Day is quickly approaching. If you're in a committed relationship, I suggest you prepare yourself accordingly. Don't tell me you guys decided not to do Valentine's Day, either. She might have said that, but believe me – it's a trap. Come Valentine's Day, when everyone else is getting tokens of affection from their significant other, you do not want to be the a-hole who is too good to give his girlfriend/wife/baby-mama a Valentine's Day gift. And that's especially true if your girl works out, because she'll likely kick your butt.
Are you struggling with what to give her? Don't worry, I can help. Check out my ideas for some great gifts for the athletic lady in your life. (You're welcome.)
1. Unbroken Designs Jewelry – $20.00 – $45.00
These pieces are fantastic! I personally have the kettlebell earrings and several of the necklaces and I love them. They are well-made, high-quality pieces that hit the current fashion sense right on the head. I feel like I get to express my love for athletics without being too overt. I personally would love to have the gold heart earrings or "Strong" bracelet.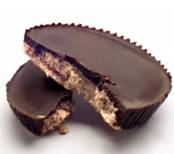 2. Paleo Treats Banditos (aka a Paleo Peanut Butter Cup) – $19.99 for four-pack
Okay, so it's an almond butter cup and not peanut butter. That's even better, in my opinion. If your chick digs chocolate (a.k.a. she is human), then this will certainly bring a twinkle to her eye and you shall be rewarded accordingly. She can have her chocolate and stay paleo too! Just do it.
3. The Paleo Chococlate Lovers Cookbook – $22.80
Maybe you or your significant other like to make your own goodies. Problem solved. Either give this book as a gift and whip up something tasty together or surprise her with something you made yourself! Either way, she'll love the gift and it's something that will pay off for you in the future when she decides to whip up something sweet.
4. Hanky Panky Lingerie – Price varies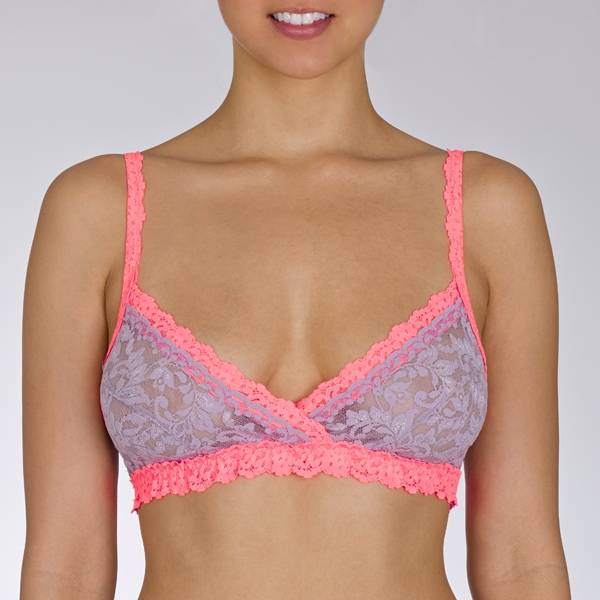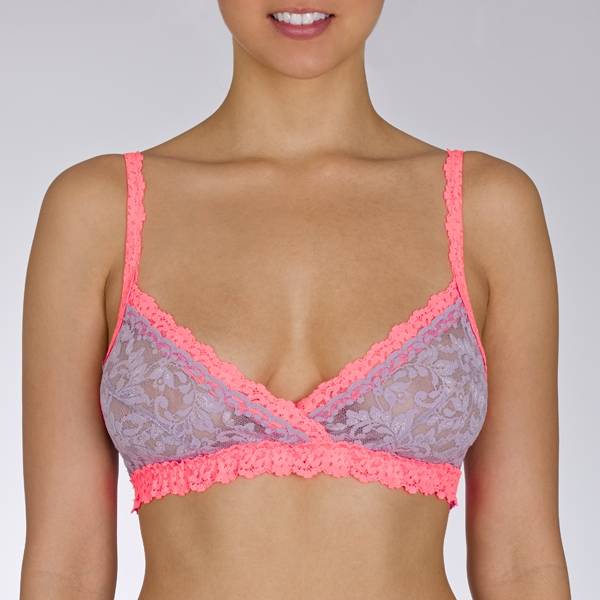 Okay, so if you're going to go for lingerie, please, get some undies that are actually comfortable and will be worn more than once. The athletic lady in your life will probably appreciate something comfortable and stylish. Underwires and too-tight elastic bands that create rolls where there were no rolls before do not make a woman feel sexy. Hanky Panky items are awesome because the undies don't cut in or bind and they have a ton of cute styles and colors. I also like the name. When in doubt about what style to choose, go for the hipsters or boy shorts and a bralette.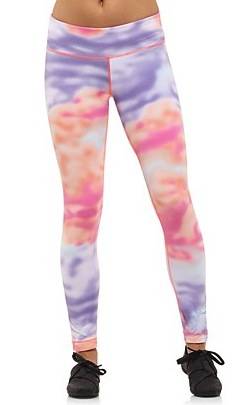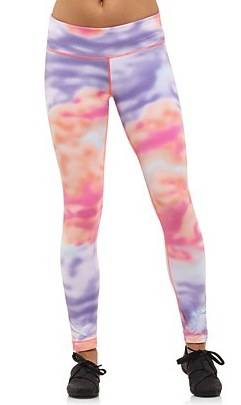 5. Reebok Studio Legging in Punch Pink – $50.00
These just make me smile! The color reminds me of those candy message hearts that are so popular at Valentine's Day. These can go to yoga, out for a run, to the gym, whatever. Heck, she might even sleep in them. Perfect for the athletic girl who doesn't mind a little extra attention.
6. A Massage – Price varies
Okay, so maybe that's not the most original idea. However, if your significant other works out, she needs this. She wants it! You should give it to her! If you're good at giving massages (meaning you will do it for longer than five minutes without having to watch TV at the same time), then make it special. Get some massage oil, light some aromatherapy candles, and play some relaxing music. Make her feel super special. If you'd rather leave it to the pros, ask around for recommendations for a good massage therapist in your area.
7. Reebok Studio Stripe Tank – $48.00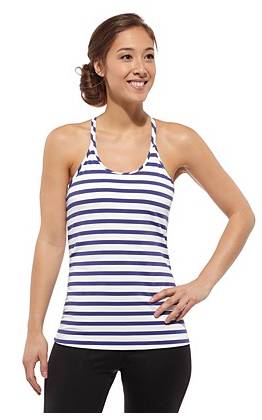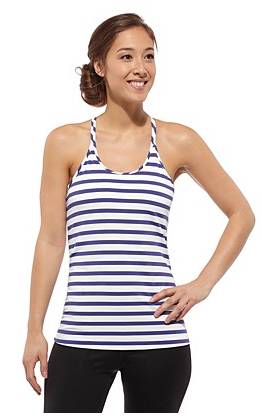 Nope. I'm not sponsored by Reebok. I am just really digging some of their spring line. This tank, for example – I love it! It doesn't look like a workout top. It just looks like a tank. You could wear this to the gym or pair it with a pair of jeans or shorts and wear it out. I love stuff like this and I think most athletic women appreciate double-duty pieces. I'm pretty sure you'll get some extra loving if you wrap this one up for V-day!
8. Maybelline Baby Lips Lip Balm – $3.99
Yes, I'm serious. I recently discovered these and they are fantastic. They moisturize lips and prevent chapping, but they don't look too "done" and they aren't sticky or goopy. Runners or anyone who spends time outside working out will appreciate this lip balm. You can get some that are clear or others with a little color. Don't be afraid to pick up a few in the super bright shades, as they don't go on as dark as they look. And because they're so inexpensive you can afford to get a whole much of these or pair them with something else. Bonus: more kisses for you!
9. Peace Love World Pajamas – $78.00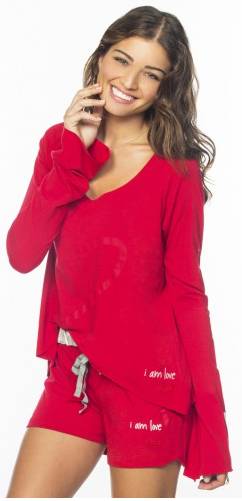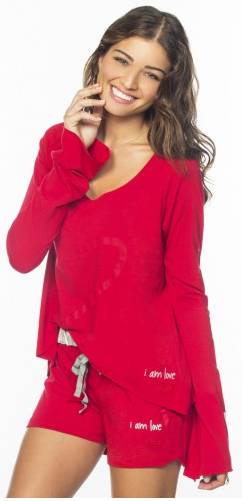 Pretty much anything from this line would make a great gift. Peace Love World's fabric is amazingly soft. These pajamas scream Valentine's Day with that red color. I can just imagine how amazing these would feel after getting out of a post-workout shower! I'm telling you, you really can't go wrong here.
10. Argan On the Go Kit and/or Model Citizen Whipped Argan Oil Body Butter with Radiance – $40.00 or $35.00
I was a bit torn here, hence the and/or suggestion. While I would totally love the "On the Go Kit," I can see why some people might find it a little too utilitarian to be a Valentine's Day gift. However, I think most women would appreciate kit this for post-workout damage control. Plus, these products are free from a lot of potentially harmful chemicals. See – you're trying to prolong her life. That's romantic, right? The whipped argan oil is simply indulgent. Plus, it has a goldeny shimmer in it. Seeeexy! Any girl would feel a little extra vavavoom with this on. But if she's got a little extra muscle and curve, she'll knock your socks off.
I hope these suggestions help you find the best gift for the fit lady in your life. And girls, if your significant other doesn't read Breaking Muscle, you might want to just leave this open on your screen for a while. Or you can be a little more forthright and post it on Facebook and tag any potential gift-buyers. That should do the trick.