EDITOR'S NOTE: Welcome to our 12 reps feature. In each appearance of 12 Reps, our coaches, writers, and occasional guests will be answering the same twelve questions each time. Go "into the locker-room" with them and get to know our coaches and writers a little bit better!
12 Reps with World-Class Swimmer and Scientist Hannah Caldas
1. Who was your first coach and what did they teach you?
My parents were my first coaches. My biggest lesson was to face my fears and always try.
2. Who is the coach you most admire?
My present CrossFit coach.
3. If you could have a superhero power, what would it be?
The power to heal. That way I would not only recover quickly between training sessions, but I would also never be injured!
4. What athlete, dead or alive, would you most like to talk with?
At the present time, and for purely selfish reasons, Dara Torres.
5. When did you know that coaching was your calling?
I coached for a long time before feeling coaching was my calling. I realized it when making a comeback to the pool and swimming with kids a lot younger than myself. I found myself coaching them constantly, as they looked at me as a role model. The responsibility I felt was even greater than just being a coach and made me realize how much of a passion this was for me.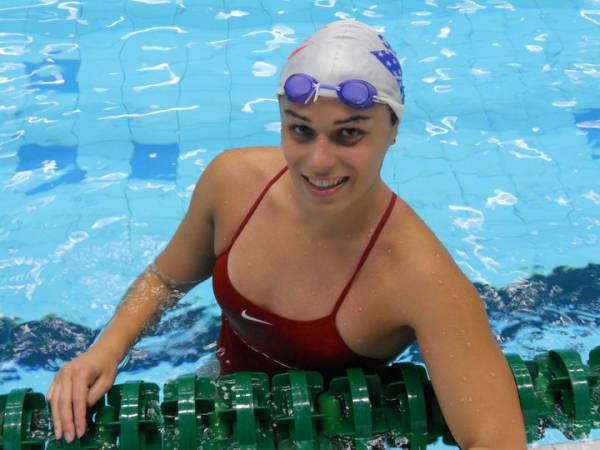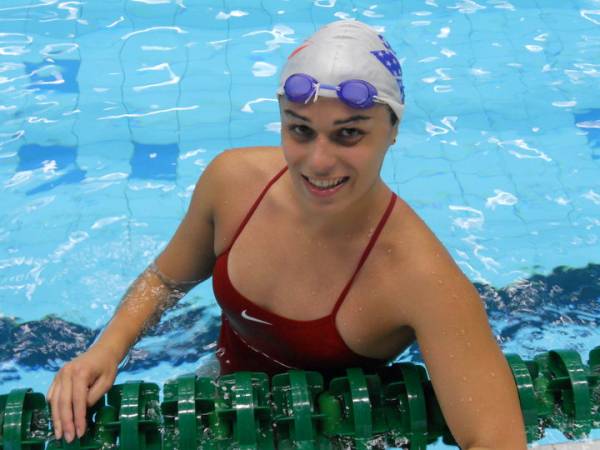 6. What is the best and hardest part about being a coach?
The best part is when you have athletes who are focused and dedicated and you see the fruits of your hard work. The hardest part is working with athletes who are talented but don't care about what they are doing (often I find natural talent can be one's worst enemy).
7. What is your favorite physical activity or exercise?
A lot of this depends on my mood at the time. Swimming and CrossFit cover the span of my favorite exercises at any given time.
8. What is your favorite "cheat" food?
Cupcakes, no question about it.
9. What is your biggest accomplishment?
Hard to measure what one event is my biggest accomplishment (since I failed to qualify for the Olympics). But medaling behind Olympic medalist Kara-Lynn Joyce at the Speedo Champions Series Western Sectionals in the 50m freestyle at age 34 ranks pretty high on the list.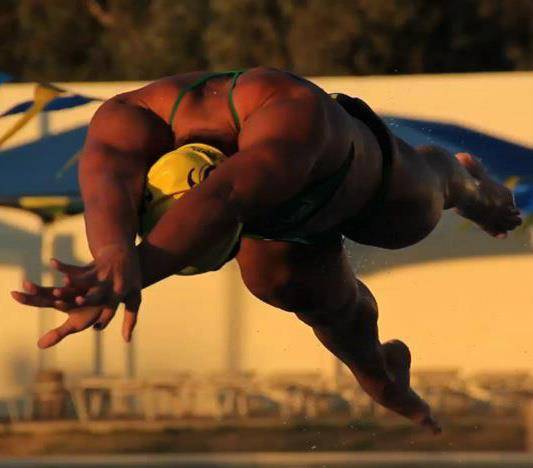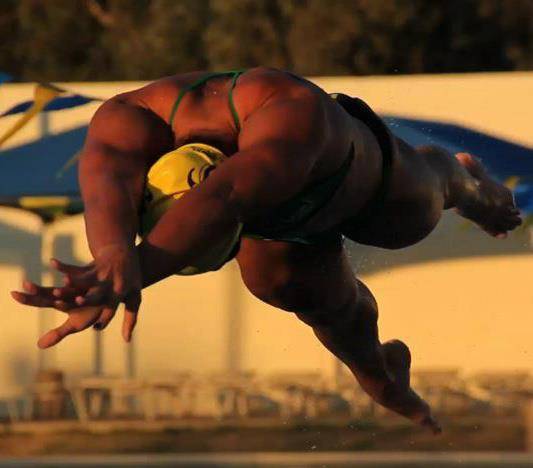 10. What do you bring to your students/clients that is different than other coaches and programs?
I think my experience as an athlete, coach, and scientist give me a background that isn't common in most other programs.
11. What is your favorite quote?
"Once you're comfortable being uncomfortable, you will be unstoppable" – Cliff Davidson
12. What was/is your favorite sport and why?
Swimming is still my favorite sport. The water feels like home to me. It takes me to a mental state I have not been able to recreate with any other sport or activity.
Click here to read articles from Hannah. Hannah also writes our free weekly Frogman Workouts, which combine metabolic conditioning with swimming.
If you missed any editions of 12 Reps, be sure to check out our archives. You never know who we might talk to and what might get said!