EDITOR'S NOTE: Welcome to 12 Reps – in each appearance of 12 Reps, our coaches, writers, and occasional guests will be answering the same twelve questions. Go "into the locker-room" with them and get to know our coaches and writers a little bit better!
12 Reps with Strength & Conditioning Coach Jim Wendler
1. Who was your first coach and what did they teach you?
I've been involved with sports my whole life so I don't even remember who was my first coach. I can say that two people in high school were tremendous coaches for me:
First, Rick Benedetto. He was the head coach of the varsity football team and was not only a great coach, but a great person. I hear and have experienced many coaches give lip-service to "developing not just the athlete, but the character of the athlete." Rick Benedetto was adamant that all of us do well in school, on the field, and in our "normal" lives. Most importantly, he led by example. His family was always first for him and it showed. He was also a very patient and demanded commitment to doing the right things, all the time. This meant that we practiced and trained hard. This meant we were expected to not just go to class and study, but excel in the classroom. He had expectations. And those expectations were not easy to meet for some. That's the way it should be.
The second coach was Darren Llewellyn. I wrote about his influence on me in an article titled "Mentoring Wendler." To sum it up, he taught me about life, HOW to think, and how to reach goals. Besides my father, no other male has influenced me more.
2. Who is the coach you most admire?
Besides Rick Benedetto and Darren Llewellyn, I'd have to say Dino Babers. He was the Offensive Coordinator at the University of Arizona while I was playing there and also coached the running backs. Dino Babers, in a word, was a Motherfucker.
While at the Air Force Academy I had some coaches who would be labeled "tyrants" by most people today. The level of expectations for work ethic would leave most crying for the mothers, who apparently spent too much time enabling their weak bodies and minds.
3. If you could have a superhero power, what would it be?
I'd have the power to give Liberty back to the people of the United States and have gold as our currency.
4. What athlete, dead or alive, would you most like to talk with?
I don't really admire any so I'd have to say Sanford Parker. He has played in the heaviest band ever, Buried at Sea (as well as Nachmystium, Minsk, Twilight, and Circle of Animals) and has produced some of the best underground metal albums in the past ten years. I'd love to have my band record with him. Even if he'd just give me some tips on amps, recording, and TONE.
5. When did you know that coaching was your calling?
It wasn't my calling – I got out of coaching years ago and realized that my calling is writing, being a father, and being a husband to Juliet Wendler. THAT is my calling. I have a tremendous selfish desire to pursue my passions in life and live as hard as I can. That doesn't mean that I live dangerously; it means that I will fight and claw to reach goals. I wake up with resolve to be better each day.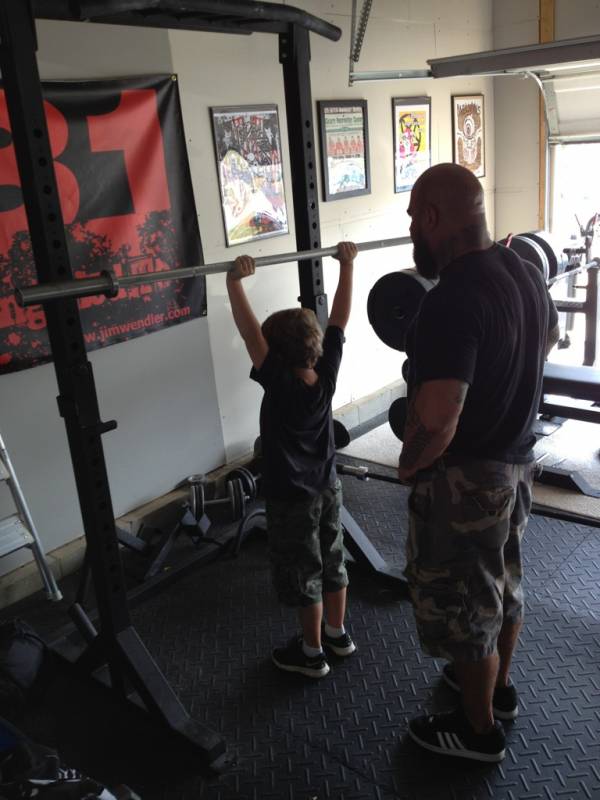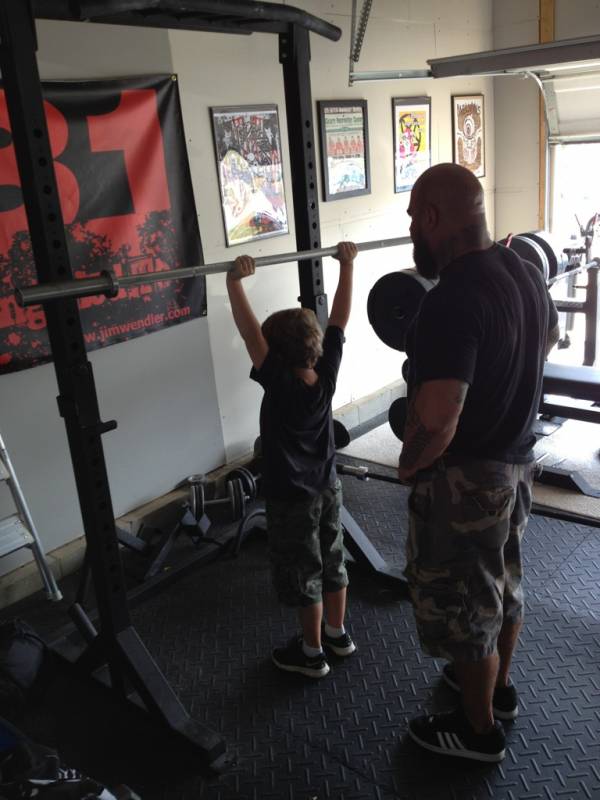 6. What is the best and hardest part about being a coach?
The best part is the results of the athletes and being a small part of their success. Too many people in this industry stroke themselves when one of their athletes has success on the field. In reality, we (as performance specialists) are just ONE tiny factor in their success. We overplay the importance of GPP in a skill activity.
The worst part is trying to care about an athlete when they don't. I learned long ago that I will put in only as much effort as they are willing to give. I have zero time for self-pity and I am not a cheerleader or their mother. If you want a pat on the back, earn it.
7. What is your favorite physical activity or exercise?
Hill sprints and squats.
8. What is your favorite "cheat" food?
I cheat on my shitty diet with grilled chicken and brown rice.
9. What is your biggest accomplishment?
Having my father be proud of who I am, how I've turned out, and what I've done.
10. What do you bring to your students/clients that is different than other coaches and programs?
Hopefully credibility. I'm far from perfect, but I do try to lead by example.
11. What is your favorite quote?
"My father didn't tell me how to live; he lived and let me watch him do it." – Clarence Budington Kelland
12. What was/is your favorite sport and why?
I'd probably say football. I've played a lot of sports, but that was always my favorite and one that I played through college. I just loved the contact and the training and the fight. I never cared too much about winning on the scoreboard (it's heresy to say that, right?). To me, it was always about winning the battle of the play – you focus on winning each and every play and the scoreboard will show who was better. If you don't win the game, then they were a better team. I'd rather lose and give my best and leave war-torn that win with my junk tucked firmly between my legs. There is no honor in being a chump.
If you missed any editions of 12 Reps, be sure to check out our archives. You never know who we might talk to and what might get said!