EDITOR'S NOTE: Welcome to 12 Reps – in each appearance of 12 Reps, our coaches, writers, and occasional guests will be answering the same twelve questions. Go "into the locker-room" with them and get to know our coaches and writers a little bit better!
12 Reps with Olympic Weightlifting Coach Mike Burgener
(NOTE: These are the words straight from the keyboard of Coach B – no editing, so you can experience his FULL personality)
1. Who was your first coach and what did they teach you?
FATHER LANGE OF NOTRE DAME WAS MY FIRST COACH!! A TOUGH COACH WHO MADE US COME TOGETHER AS A GROUP AND TEAM BUT ALSO TAUGHT US INDIVIDUAL PRIDE AND RESPONSIBILITY!
2. Who is the coach you most admire?
ARA PARSEGHIAN WAS MY FOOTBALL COACH AT NOTRE DAME AND TO THIS DAY I WOULD RUN THROUGH A DOOR FOR THE MAN. FR. LANGE IS A CLOSE 2ND!!
3. If you could have a superhero power, what would it be?
MY HIGHER POWER IS JESUS! HE IS MY SUPER HERO AND GIVES ME POWER!!
4. What athlete, dead or alive, would you most like to talk with?
FOR ME IT WOULD BE GEORGE GIPP – ONE OF THE FOUR HORSEMAN OF NOTRE DAME!!
5. When did you know that coaching was your calling?
MY DAD TOLD ME I WAS BORN TO BE A COACH AND I LAUGHED AT HIM. AMAZINGLY WHEN I TURNED 25 AND WAS IN THE MIDDLE OF BOOTCAMP FOR THE USMC I FIGURED DAD ALL OF SUDDEN WAS A SMART MAN!! I KNEW THAT I WOULD BECOME A COACH DURING THAT TIME PERIOD OF MY LIFE!! I MIGHT BE A COACH OF MARINES OR A COACH OF ATHLETES…TO ME THEY ARE ONE IN THE SAME!!
6. What is the best and hardest part about being a coach?
THERE IS NO HARDEST PART.I LOVE BEING A COACH! I LOVE WORKING WITH HIGH-LEVEL ATHLETES BUT I ALSO LIKE AND ENJOY WORKING WITH THE ATHLETES THAT ARE NOT AS GIFTED! TO SEE THE PROGRESS OF YOUNG LADIES AND MEN AS WELL AS THE OLDER GENERATION IS JUST A WONDERFUL EXPERIENCE!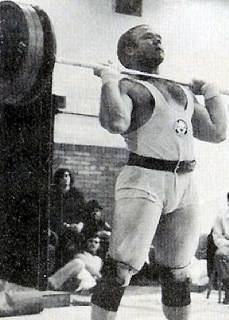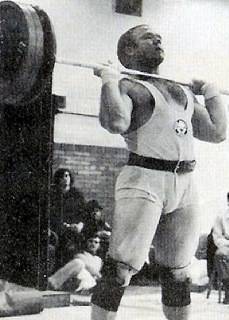 7. What is your favorite physical activity or exercise?
OLYMPIC STYLE WEIGHTLIFTING!
8. What is your favorite "cheat" food?
BEER!
9. What is your biggest accomplishment?
PLAYING FOR A NATIONAL CHAMPIONSHIP TEAM IN FOOTBALL AT THE UNIVERSITY OF NOTRE DAME!
10. What do you bring to your students/clients that is different than other coaches and programs?
NOT SURE IT IS ANY DIFFERENT, BUT I LIKE TO SAY THAT I BRING PASSION, HUMILITY, HONESTY TO THE EXPERIENCE OF MY ATHLETES AND PEOPLE I COACH.
11. What is your favorite quote?
"DO WHAT YOU CAN WITH WHAT YOU HAVE WHERE YOU ARE!!" FDR
12. What was/is your favorite sport and why?
OLYMPIC STYLE WEIGHTLIFTING! BECAUSE THE 2 LIFTS ARE FUNCTIONAL MOVEMENT PATTERNS THAT HAVE A BIG CARRY-OVER TO ALL SEGMENTS OF ATHLETICS EITHER AS A TEAM OR AS A INDIVIDUAL!
If you missed any editions of 12 Reps, be sure to check out our archives. You never know who we might talk to and what might get said!