I have two rules when I work out and when I cook:
Keep it clean.
Keep it simple.
The more equipment involved, the more confusing it can get. When I prepare food, I like to limit my recipes to 5-10 ingredients with minimal prep and cook time. We all have busy lives, but that doesn't mean we can't maintain a healthy meal plan that supports our training.
The following are three essential pieces of equipment for any kitchen, big or small. These multifaceted pieces are also small enough to store without taking up too much counter space. I've included a quick, healthy recipe with each piece of equipment.
Grill Pan
The grill pan is a lifesaver in apartment or townhome living with limited space and restricted grilling. It is also great during the winter months when the weather does not permit outdoor grilling. While grill pans work best on gas stoves, they can be used over electric burners as well.
Grilled meats and veggies are a quick and easy meal to prep during the week and always leaves healthy leftovers.
Ingredients:
2 boneless, skinless chicken breasts (pounded to ¼-inch thick) or ½lb of your favorite cut of steak
3 large bell peppers (cut into 1-2" pieces)
1 sweet onion (cut into large wedges)
5 Tablespoons olive oil or your favorite cooking oil
Salt and pepper for seasoning
Method:
Preheat grill pan over medium heat. Add 2 Tablespoons olive oil to coat bottom of pan.
Season top side of meat with salt and pepper.
Once the pan is hot, place the meat seasoned-side down and cook for 4-6 minutes (depending on thickness). Flip when ready.
While the meat is cooking, toss veggies in a bowl with remaining olive oil and season with salt and pepper or your favorite seasoning.
Once the meat is cooked through (chicken) or cooked to your desired temperature (steak), remove from heat, cover, and let sit for a few minutes before cutting.
Spread the veggies into one layer on the grill pan. Cook until soft, turning occasionally.
Remove from the heat, plate with your protein, and enjoy!
Leftover idea: Wrap the meat and veggies in a corn tortilla for quick-and-easy fajitas.
The Magic Bullet
This mini blender is a handy tool when you need a quick smoothie without all the mess. The Magic Bullet comes with individual serving-size blender cups, so you simply load your smoothie fixings into the cup, screw on the blade, clip it into the motor and within seconds, you have a healthy snack.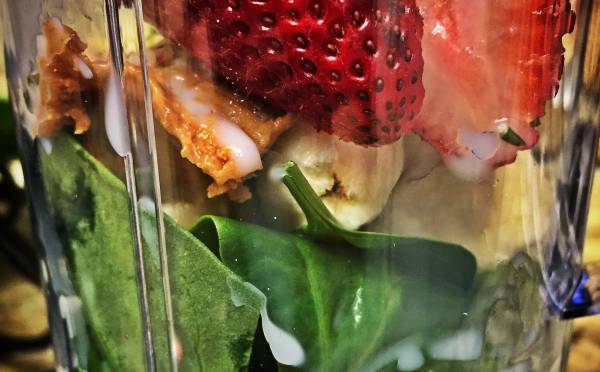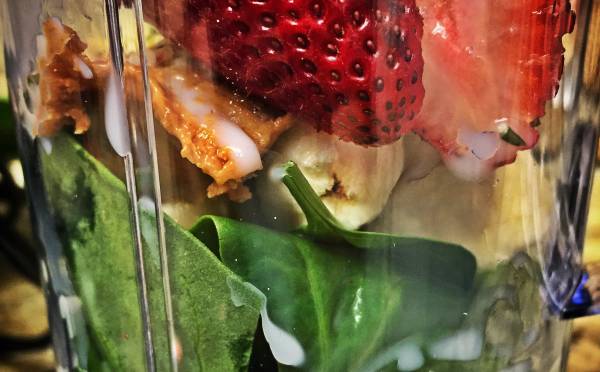 Smoothies are a go-to option for maximizing calories and nutrients without a full meal that requires longer prep time. With the right balance of ingredients, smoothies can be a complete post-workout snack.
Ingredients:
½ cup unsweetened frozen berries (e.g., raspberries, blueberries, blackberries)
½ medium banana
1 Tablespoon peanut butter or almond butter
1 cup fresh baby spinach or frozen chopped spinach
1 Tablespoon hemp seed
2 Tablespoons Greek yogurt
¾ cup almond milk
Method:
Place all ingredients in Magic Bullet® cup.
Blend for 30-45 seconds.
Remove from motor and enjoy straight from the cup.
Food Processor
I never knew the power of this kitchen tool until I was gifted one for my birthday. Hours worth of cutting, chopping, dicing, and julienning can all be done in literally seconds with the help of a food processor. With the right attachments and blades, a food processor can be your all-in-one tool for meal prep.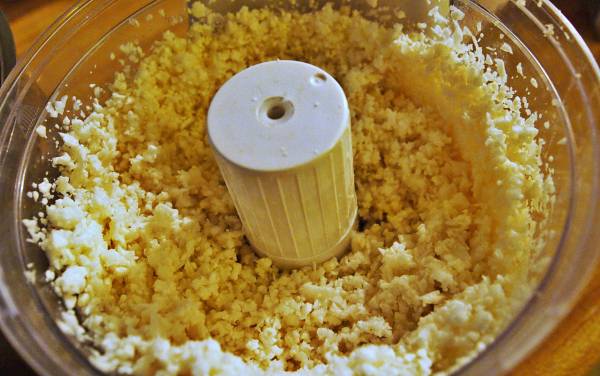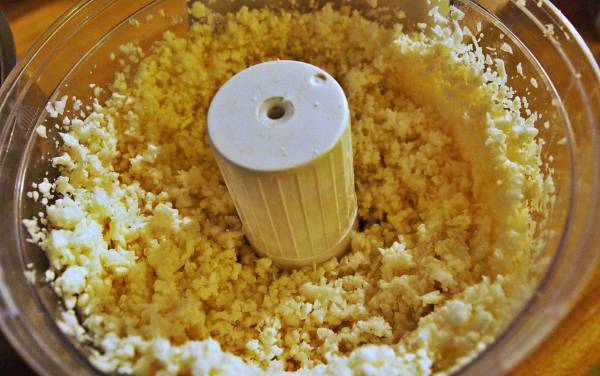 Cauliflower rice is a healthy alternative to heavier grains and increases your fiber and veggie intake for the day. All you need to make fluffy cauliflower rice is a food processor and a sauté pan.
Ingredients:
1 head of cauliflower
2 Tablespoons olive oil or your favorite cooking oil
Preferred seasonings (see below)
Method:
Cut cauliflower into 1-2" chunks and place in food processor.
Pulse into small, rice-sized pieces.
Heat sauté pan over medium heat with preferred cooking oil.
Pour cauliflower into sauté pan and add desired spices and herbs.
Stir constantly until slightly translucent, about 3 or 4 minutes.
Serve and enjoy.
Cauliflower rice seasoning options:
Basic: Salt, pepper, garlic powder
Mexican: Cumin, red pepper, lime juice, cilantro
BBQ: Smoked paprika, cayenne, salt
Asian: Coconut aminos, green onions, sesame oil, fish oil
The Right Tool for the Right Job
These three kitchen essentials will transform your meal prep. Not only will you be able to prep faster and more efficiently, but each tool may inspire you to create new, delicious, healthy recipes for your weekly menu. No matter how small the space is, these essentials will make any space feel like a professional prep kitchen.
You'll Also Enjoy:
New on Breaking Muscle Today
Photo 1 courtesy of boB Rudis via Flickr CC BY-NC-ND 2.0.
Photo 2 courtesy of Kristina Goldman.
Photo 3 courtesy of Thomas Cizauskas via Flickr CC BY-NC-ND 2.0.