The Olympics Games are a bit silly. Every four years, we tune in to our television sets as if we're somehow overnight fans of obscure and strange sports like luge and curling. On top of that, the random collection of sports that make up the Olympics are often dominated by countries that excel at them just because they so happen to have things like mountains and winter. For instance, with slightly over five million inhabitants, Norway makes up .07% of the world's population, yet has more medals than any other nation in Winter Olympic history. Once again, in the current Olympic Games, Norway leads the standings in the medal count. Nothing against Norway, but they get to be a big deal just because there's a lot of snow and ice there.
Conversely a country like India, which makes up 17.5% of the world's population with over 1.2 billion people, has never medaled in the Winter Olympics. You can hardly consider what we're watching right now to be a true world competition. Indeed, it's all a bit silly, and yet, at the same time it's also fantastic. While the Olympics may be dominated by a handful of countries and they might also seem over the top and ridiculous, one thing is also certain – the Olympics captivate our attention. They do so in part because the Olympics teach us many lessons about sport and life.
Lesson #1: Pride (and Country) Matters
Most Olympians aren't millionaires. Most don't appear in Nike commercials. What Olympians do have is the satisfaction of representing their country on a world stage. In doing so, they have the honor (and responsibility) of competing for something greater than money or fame – pride and passion. Many professional athletes these days seem to be competing for their moment of glory on SportsCenter or their next big contract. With Olympic athletes, though, we still see them as competing for family, community, and country. The Olympics remind us that when we compete for something bigger than ourselves we find our true passion and exuberance.
Lesson #2: Success Means Never Giving Up
Watching skier Dominique Gisin of Switzerland (pictured) win the gold medal in the women's downhill touched me, as she was truly overcome with joy and raw emotion after winning. Rightfully so. Gisin has endured nine (yes, nine) knee surgeries to finally prevail and win Olympic gold.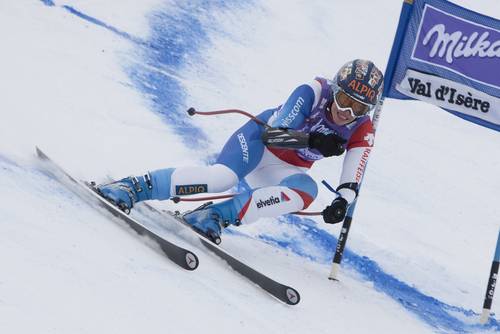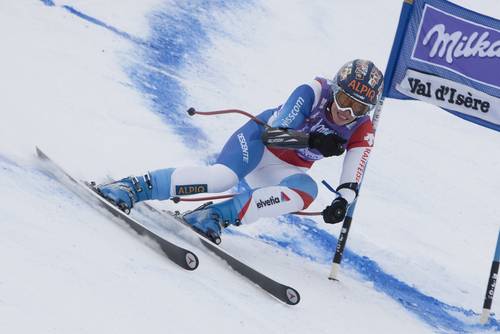 Upon winning, with tears streaming down her face, Gisin called her grandparents who have been instrumental in helping her through the tough times. Her genuine blissfulness in winning was the culmination of years of sweat, hard work, and a mantra of never giving up. Many would have given up after four or five surgeries, but even after nine Gisin kept competing. Olympians like Dominique Gisin remind us that real success, gold medal or not, means never giving up on your dream.
Lesson #3: Big Moments Matter
Nowhere in sport are the stakes higher than the Olympics. Imagine your career coming down to one moment every four years. It's incomprehensible really. Seeing these athletes experience that moment resonates with all of us, because life itself is a collection of big moments. Someday we'll all be faced with our own high stakes win-or-lose moment. The drama that unfolds on the Olympic field of competition reminds us what its like to face ourselves when everything is on the line. The Olympics exemplify that there are no do-overs in life – just doing our best and learning from our experience.
Lesson #4: We Compete for What We Love
As a wonderful demonstration of this truism, look no further than Olympic men's Mogul champion, Canadian Alex Bilodeau. Alex's brother Frederic has cerebral palsy and after winning the gold medal, Bilodeau dedicated it to his brother. In speaking about his brother, he stated, "Whatever I do in life, my brother is my real inspiration. Just like you and I, he has dreams and most of them are not realizable to him. But he never complains that it's not realistic to him. Every day I feel lucky to be a normal person who has that chance to go after his dream. He does not have that chance. With his motivation, he would be four-time Olympic champion. Every step is so hard for him in life and I have an easy path and I need to go after and do the best I can just out of respect to him. He lives his dreams through me…for me, it's the least I can do. He is my everyday inspiration." This quotation sums up why the Olympics are great. You compete for pride and country, but mostly you compete for what you love.
Lesson #5: Being a Champion Means Grace in Both Victory and Defeat
Part of being an athlete is to demonstrate sportsmanship. While we love to celebrate the success stories, most Olympians aren't medalists, and many are simply thrilled to have the opportunity to represent their country and compete. On the other hand, some athletes are expected to win and anything less than a victory is considered a failure. While we laud the Dominique Gisins of the world who persevere, some of our greatest teachers and heroes are those who demonstrate true grace in defeat.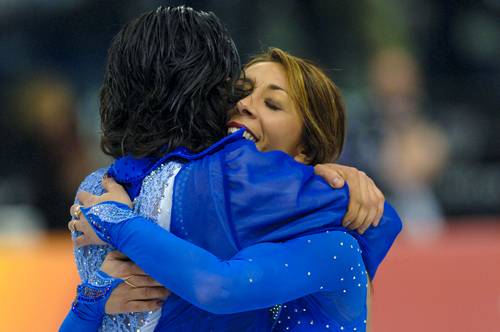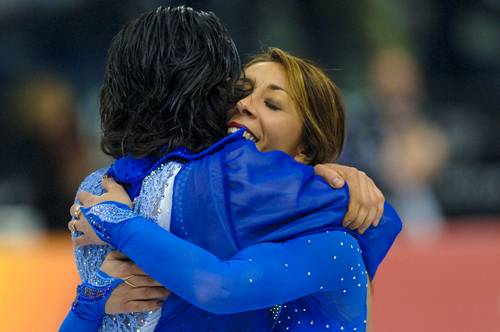 Like many, I was rooting hard for Shaun White to become the first American to win the same event in three straight Winter Olympic Games. Anything short of the podium was to be considered failure for the heavily favored White. Yet for White, it wasn't his day and instead the torch was passed to a new gold medalist. In speaking of the new Olympic champion, Iouri Podladtchikov, White said, "He deserves a big win like this. He's been pushing it hard and it's nice to see someone that's out there and really stepping it up and doing new tricks and pushing the envelope of what's possible in the half-pipe." White continued discussing his own performance and stated, "I could have played it safe and tried to get a decent score but I wanted to win. I came here on a mission. It just wasn't my night."
The conditions in the half pipe were terrible on the night White competed. Previous to the competition, White and the other competitors had been critical of the half pipe. But when it came down to it, the conditions were terrible for all of the riders, not just Shaun White. Instead of making excuses, White offered congratulations for the new champion. He tried his best and gave his all, and lost gracefully.
That is one of the best lessons the Olympics can teach us. Grace in either victory or defeat matters more than the result itself. Olympians like Shaun White, Alex Bilodeau, and Dominique Gisin demonstrate that to be a champion is to reflect gratitude, joy, and grace no matter the outcome. That is the real spirit of the Olympics and what we can all learn from the games.
References:
1. Reuters. "Disabled brother inspires Alex Bilodeau's gold medal run." NBC Olympics. Accessed 12/02/2014.
Photo 1 by By unkown [Public domain], via Wikimedia Commons.
Photos 2 & 3 courtesy of Shutterstock.