I once went on a summer vacation to Cancun and one of the guys in our group checked an entire duffel bag dedicated to supplements. I admired his dedication and was even inspired to do two sets of lat pull downs on one day of the trip.
For most of us, vacation is a time to unwind. But if you're normally an all-star with your workouts and diet, it can be stressful thinking about losing those gains during your time away. Here are some strategies to enjoy your hard-earned vacation while not worrying about what it's going to be like when you get back.
Control Breakfast
When you're away, breakfast tends to be the easiest meal to control. After a long night of bad decisions, a quiet morning usually follows. Having a solid breakfast will ensure you get at least one quality meal in each day. Go for the veggie omelet, oatmeal, fruit, and lox. Have some tea and hydrate. Skip the sofa pizza.
Cross Train
Take advantage of new surroundings and have some fun. If you are on a tropical vacation, then running and sprinting in the sand will be a great way to hit different muscles. Going for a swim after is even better. It's your vacation – so play games, be active, and do something you normally don't get to do.
Plan a Deload Week
Try to time your current program to have a planned deload week for when you're away. This is especially important if you've been in a caloric deficit. Taking a break from both heavy lifting and dieting will be exactly what you need. Eating more and relaxing is the perfect segue to your next program, as you will come into it physically and mentally refreshed. And you won't feel guilty about it, because your "workout" is to kick back a bit.
Do a 5-Minute Bodyweight Workout
This is my go-to program when I just want to do something, but time is precious.
3 rounds:
Pull ups x 3 – take 5 seconds to come up, pause 5 seconds at the top, and take 5 seconds to go back down
Push ups x 5 – use the same tempo
Then, the next day, do 10 pull ups and 20 push ups for three rounds at a normal pace. Combining this with some fun cardio should be all you need to get in a sweat but still recover and relax.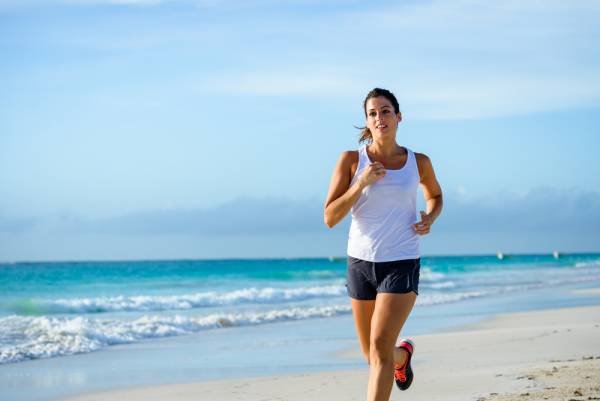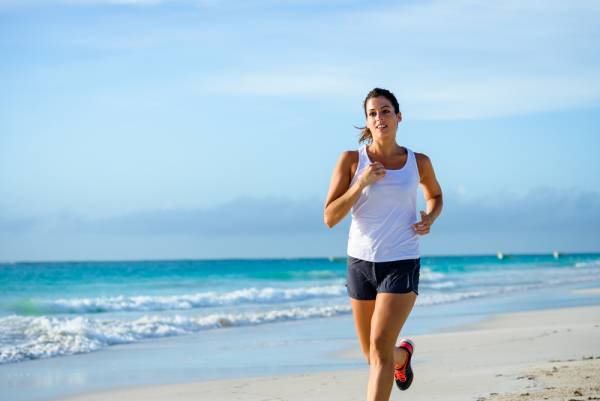 Be Reasonable With Food
If you plan on the fact that you may gain a few pounds, then you won't be over stressed about it. The truth is, most people actually lose weight on vacation, so you will likely exceed your expectations. That said, often the only place you'll have to eat are a fast food places or delis. And given the fact that alcohol will probably be involved in your break, being reasonable on food will pay off.
Here is my go-to list of reasonable fast-food meals. It's not perfect, but it shouldn't be.
Fast Food Breakfast Options
McDonald's
Egg McMuffin or Egg White McMuffin and orange or apple slices (one order)
Subway
6" Egg and cheese on flatbread or 6" steak, egg white, cheese or 6" black forest ham, egg, cheese; and a piece of fruit
Note: Skip the Italian Herb and Cheese bread, otherwise any bread choice is fine. Get all the veggies you want, but don't get any sauce unless it's ketchup.
Deli
Scrambled egg platter (two or three eggs) and one meat
Meat (two sausage links or three slices bacon) and one piece fruit
Veggie omelet, potato, and one piece fruit
Oatmeal cup and one piece fruit
Fruit salad cup and yogurt (plain or Greek)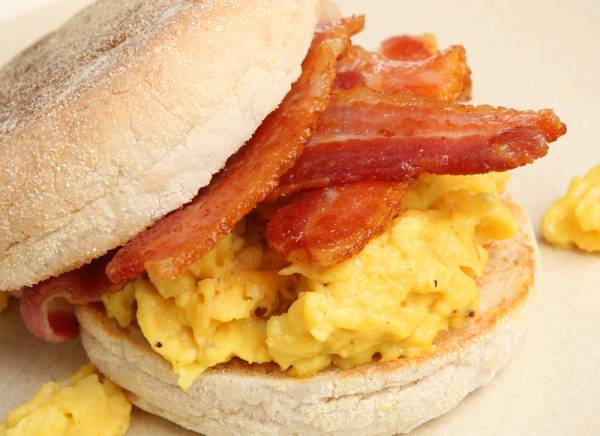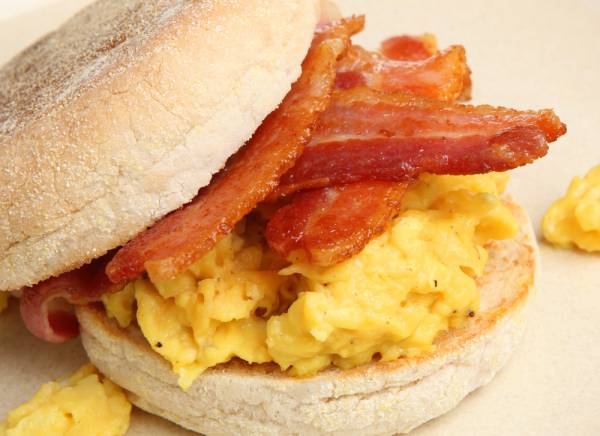 Fast Food Lunch or Dinner Options
McDonald's
Cheeseburger or McDouble (more protein for not too many calories)
Premium Grilled Chicken Club
McWrap Sweet Chili Chicken
McChicken
Any salad with protein (and balsamic vinegar dressing)
Note: Along with one of those, you can pick your choice of three sides: a side salad (with balsamic dressing), an orange, or an apple.
Subway
6" Tuna Salad
6" Subway Club
6" Turkey Breast
6" Turkey and Ham
Double Chicken Chopped Salad
Note: For sides you have the option of fruit or dried apple. The best dressings for either a sub or salad are vinegar, honey mustard, or olive oil. Choose any bread except Italian Herb and Cheese. Include cheese if you like. Load up on veggies. If you're over 215lbs, then go for the twelve-inch sandwich instead of the six.
Deli
Protein Salad: Tuna, chicken, seafood, or egg salad with one of the following: side salad (oil and vinegar), roasted vegetable, or fruit
Grilled chicken breast with one veggie (side salad or roasted) and one starch, like quinoa salad or a baked potato
Salad with fish, steak, or chicken and oil and vinegar dressing
You'll Also Enjoy:
New on Breaking Muscle Today
Photos courtesy of Shutterstock.