Brian D'Souza is a mixed martial arts journalist and blogger, and as such, he is used to being the one asking the questions rather than answering them. So when I chatted with him about his book Pound for Pound: The Modern Gladiators of Mixed Martial Arts, maybe both of us were a little more on alert than normal, him because answering questions is vastly different from asking them, and me because interviewing an interviewer means I was being evaluated too. (Occupational hazard.)
As it turns out things went quite well, and I enjoyed talking to Brian so much that I blurred the line between interview and conversation a couple times. I partially blame Brian, though, for being able to speak intelligently about topics of great interest to me and for writing a compelling book about them.
Namely, the book covers what goes on behind the scenes in the mixed martial arts world as related through the back-story of some of MMA's more notable practitioners. Brian's goal in writing the book was several fold. First, he wanted to showcase some of the athletes he believes are the best "pound-for-pound" fighters in mixed martial arts: Georges St. Pierre, BJ Penn, Anderson Silva, Mauricio Rua, and Fedor Emelianenko. Second, he wanted to share information that goes above and beyond the hype and armchair quarterbacking that tend to accompany marquee MMA events and focuses more on the sometimes unseemly reality of the business of mixed martial arts. And finally, he wanted to write a book that would reflect his belief that when you find your passion, you owe it to yourself to pursue it.
I think he succeeded, and in the process raised issues salient even to many of us who do not train: the writing process, the responsibility of the journalist, the question of how we can live purposeful, yet balanced lives.
Brian's interest in MMA is rooted in a childhood exploration of fighting and martial arts and was galvanized by some young adult confrontations with aggressive, alcohol-fueled college classmates. On the basis of these experiences, he did his own research about the different styles, reading interviews with the Gracies and Maurice Smith, among other old school guys. He had already been a serious writer in multiple subject matter areas, which facilitated his segue to covering mixed martial arts as a journalist.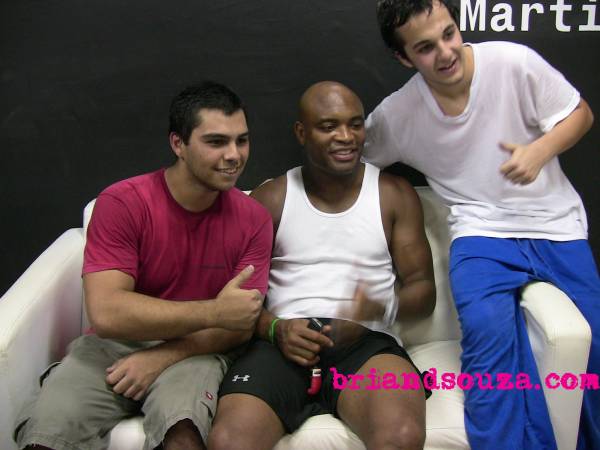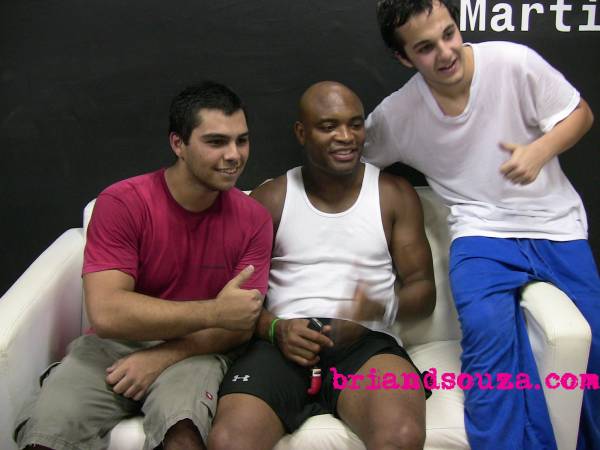 I asked Brian how he chose whom to showcase in the book, what the criteria were for selecting who he believes is the best. He acknowledged that the process is at least somewhat arbitrary, that any ranking will be based on the author's own era, as well as his/her perception of what "greatness" is. Brian truly believes St. Pierre, Penn, Silva, Rua, and Emelianenko to be the five best in the world, noting that while his process was somewhat subjective, at some point he had to put his stake in the ground.
In discussing what Brian discovered about each individual fighter and his cast of supporting players, we also touched on what it means to "write someone" on a large scale. Ideally, the journalist is the person to whom athletes reveal themselves, the one who gets told the truth. The goal of the journalist is to break through the athlete's defenses and get to the moment where the athlete realizes that she or he is not full of shit, not part of the machine, not just looking for an autograph, because this facilitates the athlete sharing at least one thing that truly reveals his or her authentic self.
Brian felt he was able to make this breakthrough with everyone he showcased, but it took work, as well as an effort to engage the athletes by avoiding asking them the same questions they probably get asked over and over. As Brian observed, why would Georges St. Pierre tell a real story in response to what might feel like a pat question? Especially from someone who doesn't train all that much?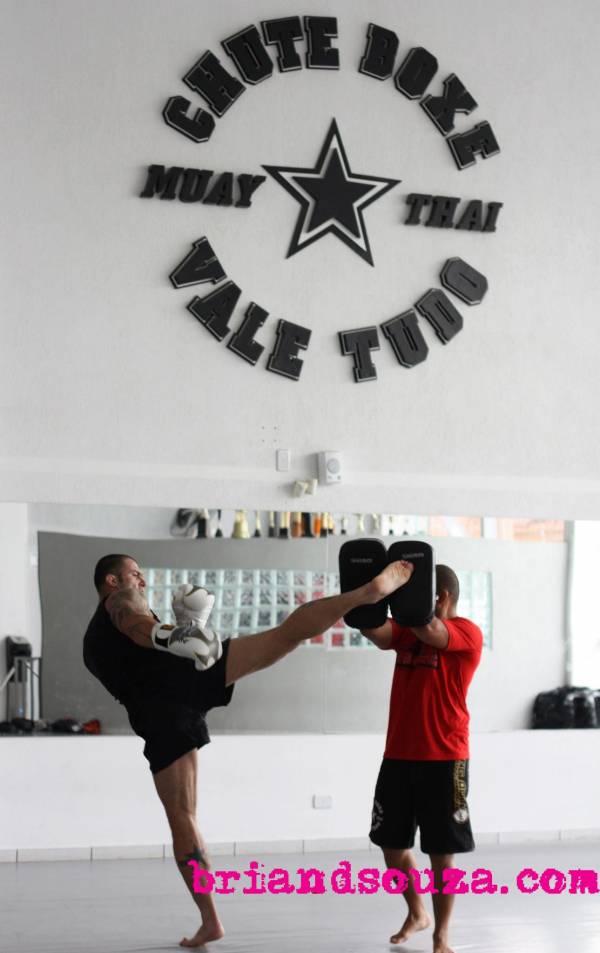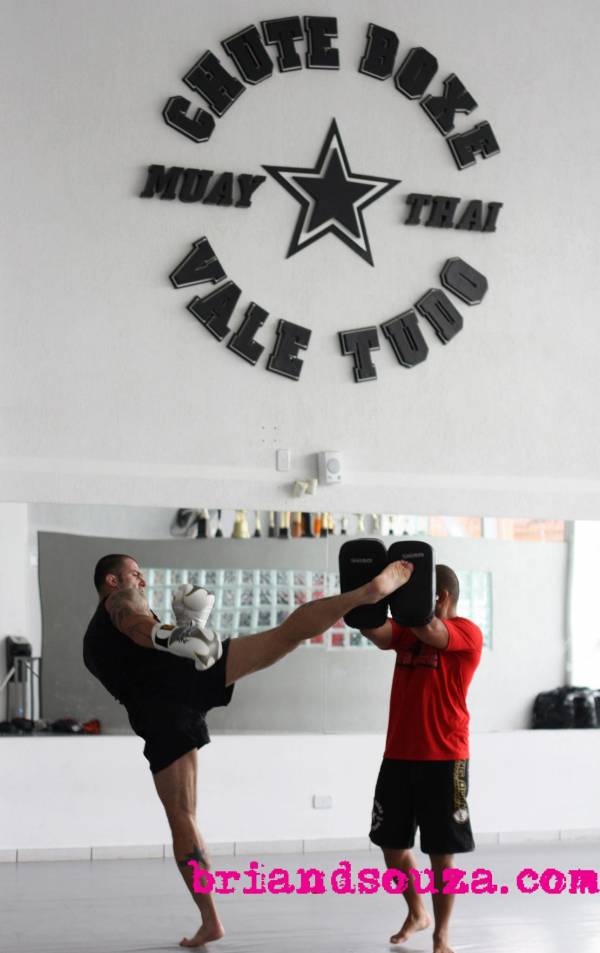 He commented that some athletes get stuck on the notion that many MMA journalists do not actually train, or do not train very much, the complaint being that if you don't train you can't appreciate what it takes to be successful in the MMA world. But Brian maintained athletes should be more concerned about whether journalists are actually doing their jobs. One of the central issues of the book is Brian's argument that professional MMA athletes are frequently taken advantage of, finding themselves at the mercy of contracts that favor the promoters, and managers who do not necessarily have their clients' best interests at heart. He suggests that many journalists actually know what goes on behind the scenes but willfully turn a blind eye. Brian's book does just the opposite, illuminating some of the more unpalatable interactions and occurrences related to the big shows and their big players.
Not surprisingly, this desire to paint a complete picture brought out some "warts and all," where Brian commented on some of the less flattering character traits, actions, and beliefs of his subjects. This prompted me to me to ask whether he experienced any backlash. He said that even if people didn't like the book, they weren't likely to say anything lest they give it additional publicity. He cited a dust-up he had with Mirko Cro Cop about some details, which ultimately resulted in a bump in sales in Croatia. Brian observed that he is not going to be friends with his subjects.
In commenting on his own training, Brian mentioned that he has covered the typical gamut of taekwondo, judo, and the like, though he's only experienced truly high-level training a few times in his life. One of those times was at Wilfrid Laurier University in Waterloo, Ontario, where he had the opportunity to train with professional boxers. He is committed to his training, having earned his blue belt in BJJ late last year, but but wishes, as many of us do who train, that he had more time to devote.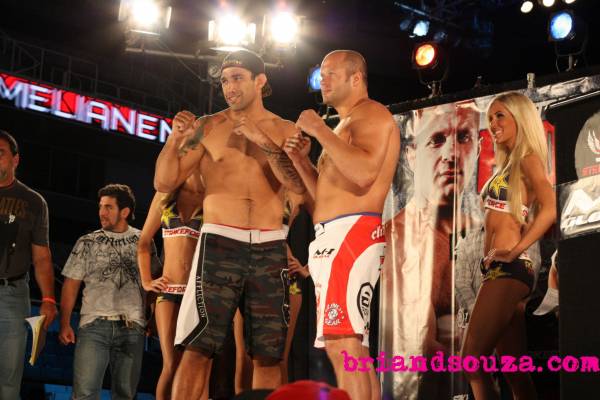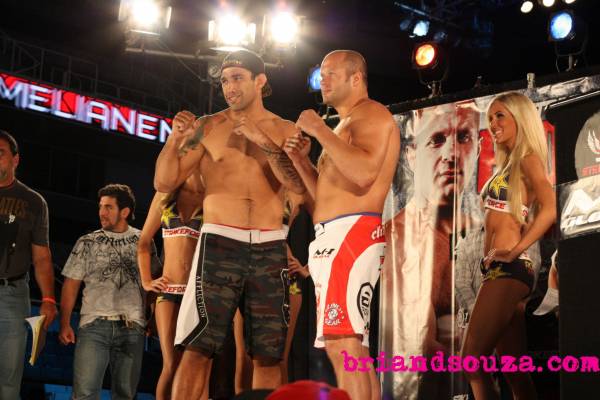 Brian's observations about writing about MMA and the impact that has on his capacity actually to train struck a chord with me, as he noted that he finds it necessary to balance training and other, related things, like writing to pay the bills. As I observed, writing about MMA uses up some of the energy one might otherwise expend on actually training MMA.
For Brian, the overarching goal as a writer is to provide a memory, a haunting thought, a quotable quote that resonates days, weeks, and years later. On Amazon, readers can select sections of the book they particularly like. A popular section of Pound for Pound is a description in the introduction of how the mixed martial artist, much like the writer, strives to transcend a culture of mediocrity.
Sadly, Brian observed, sometimes in the process of striving for greatness, the mixed martial artist can be exploited. He drew a parallel between the current treatment of MMA fighters and the depiction in movies like North Dallas Forty and Any Given Sunday of football players as pawns in a larger game. He shared the following quotation from North Dallas Forty as an analogy to the relative powerlessness of today's mixed martial artists: "We're not the team. You're the team. We're only the equipment – like the jockstraps and the helmets."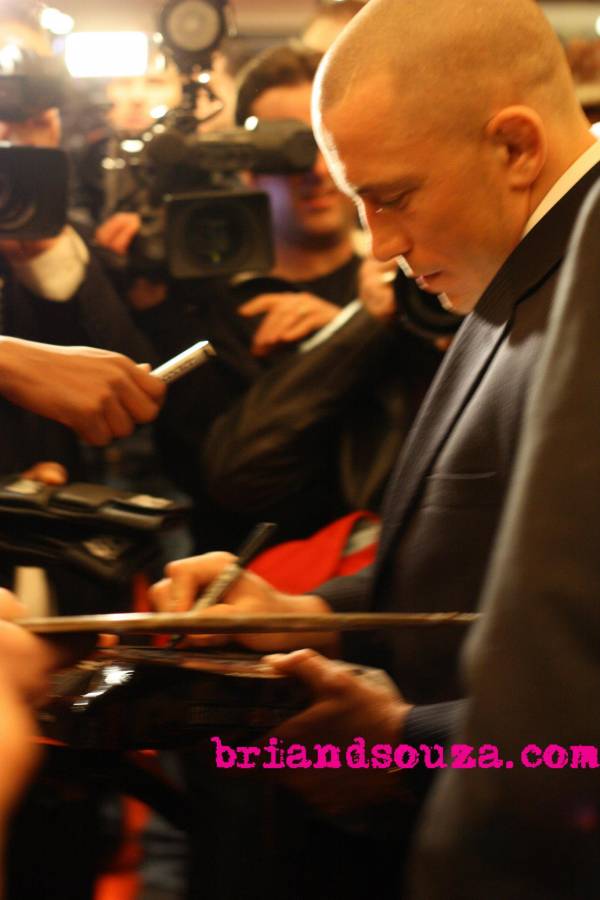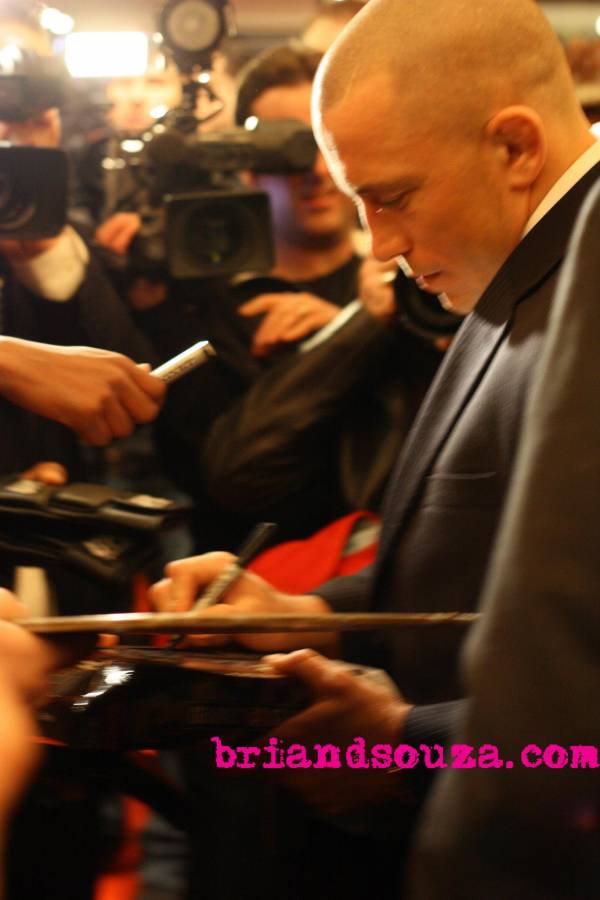 Brian predicted no meaningful change in the structure of the business of MMA for the foreseeable future. Right now, the Ultimate Fighting Championship is very much in charge, both in terms of its position atop the heap of mixed martial arts circuits and in terms of its control over its fighters. Even fighters who are big draws would rather take a smaller but more certain payday today rather than shoot for a bigger but less certain one down the line, Brian observed. Fighters are built up as gods, but although they are simply entertaining us rather than curing cancer or doing humanitarian work, they don't deserve to be exploited. And the back-story he was able to compile and share in the book for each fighter – absentee parents, effects of racism, bullying – helps the reader better understand their motivations and personalities.
Going forward, Brian will continue to contribute to Cage Potato and blog for MSN Canada. He's got a couple other book projects in the works, and ultimately, he wants to stick with his passions no matter the tradeoffs. Meanwhile if I'm any indication, Brian is likely to stay somewhat busy fielding questions and comments from those of us who read Pound for Pound, as it is an illuminative and thought provoking read.
Photos courtesy of Brian D'Souza.