I make no secret that I love professional sports. Every four years I start getting all twitchy at the thought of the amazing feats that will be performed at the Olympics. It doesn't actually even matter to me if the sport is an Olympic sport or not – I'm also a big fan of the Professional Bull Rider circuit and NFL, too. And I really love all those "people are awesome videos." I just love seeing what the human body is capable of.
I make no secret that I love professional sports. Every four years I start getting all twitchy at the thought of the amazing feats that will be performed at the Olympics. It doesn't actually even matter to me if the sport is an Olympic sport or not – I'm also a big fan of the Professional Bull Rider circuit and NFL, too. And I really love all those "people are awesome videos." I just love seeing what the human body is capable of.
So, I'll be upfront – this article will raise more questions than it answers. The reason for that is simple – I came to accept a long time ago that professional sport is not a virtuous world. I will refrain from saying "dirty" because I simply don't believe that to be the case.
Starting with the easiest case, that of Lance Armstrong, let's look at cycling. I've been a fan of the Tour de France for over twenty years, since Greg Lemond managed to pull off a last ditch effort to beat Laurent Fignon to win the 1989 race by mere seconds on the last stage.
That cycling has the most prolific history of doping is widely known. What people have missed is that cycling isn't new to the idea of performance enhancement, or even cheating.
In the second ever Tour de France in 1904 riders were caught catching trains to mountain top finishes and even for having their teams assault rivals.
Use of chemical assistance started to appear in the 1920s when two brothers confessed to journalists that they used cocaine each day and chloroform to calm down after the day's efforts. In 1967, British rider Tom Simpson died from an overdose of stimulants, famously requesting to be put back on his bike even with his last breath.
Looking at back at the Lance years you can further see the depths to which cycling descended, or to how far the doping culture has spread. This is the list of the top 20 finishers from the 2005 Tour and whether or not they've been caught, confessed, scrutinized, or perhaps really are clean:
Lance Armstrong – Confessed doper
Ivan Basso – Suspended for attempted doping
Jan Ullrich – Found guilty of doping post retirement
Francisco Mancebo – Linked to Operación Puerto doping ring
Alexandre Vinakourov – Suspended for doping
Levi Leipheimer – Confessed doper
Michael Rasmussen – Suspended for avoiding doping controls
Cadel Evans – No evidence of doping
Floyd Landis – Confessed doper
Oscar Pereiro – Investigated for doping, never sanctioned
Christophe Moreau – Confessed doper
Yaroslav Popovych – Accused, never sanctioned
Eddy Mazzoleni – Suspended for doping
George Hincapie – Confessed doper
Haimar Zubeldia – No public evidence of doping
Jorg Jaksche – Confessed doper
Bobby Julich – Confessed doper
Oscar Sevilla – Provisionally suspended for failed test
Andrey Kashechkin – Tested positive for blood doping
Giusseppe Guerini – No public evidence of doping
I have to say that when you see a list like that it makes for some real understanding about a sport. I have to also say that just because someone hasn't been caught doesn't in anyway make them clean, as evidenced by Lance et al. testing clean for so many years.
It just means they're either using drugs that haven't been discovered by the testers yet or are very careful about what they take and when they take it.
But it's not just cycling, because sprinting is in the same boat. The Jamaican relay team has three out of four members who have tested positive, and other than Usain Bolt I can't recall a single world record breaking 100m sprinter who hasn't subsequently gone on to test positive.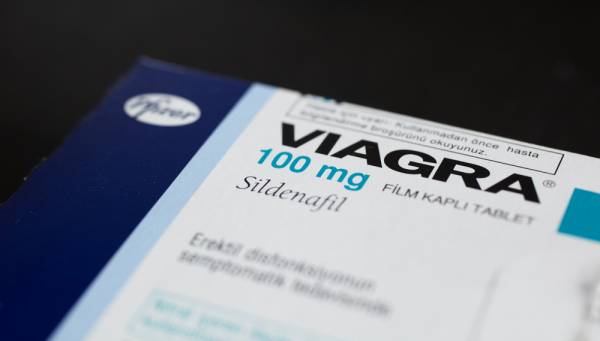 Next weekend is the Superbowl and no doubt the ads will be filled with their usual blend of ads for Viagra, testosterone, and other hormone therapy. In a world where it is acceptable for a non-athlete to use testosterone replacement, how can it not be for an athlete?
Many will now say that it is not acceptable for an athlete because their code simply says it is not. Well, WADA (the World Anti-Doping Agency) wasn't even created until 1999.
By that point we already had Ben Johnson, Lyle Alzado and the Dianabol chewing Oakland Raiders, swimmers like Michelle Smith, and the entire Chinese and East German women's teams of the 70s and 80s.
In other words, the doping "problem" was already around for decades before WADA was set up on the basis of some arbitrary guidelines.
When you consider that the primary steroid – testosterone – has these benefits, it's no wonder that doctors are starting get onboard with hormone replacements. As even Wikipedia outlines:
Testosterone does not cause or produce deleterious effects on prostate cancer. In people who have undergone testosterone deprivation therapy, testosterone increases beyond the castrate level have been shown to increase the rate of spread of an existing prostate cancer.1-3
Recent studies have shown conflicting results concerning the importance of testosterone in maintaining cardiovascular health.4-5 Nevertheless, maintaining normal testosterone levels in elderly men has been shown to improve many parameters which are thought to reduce cardiovascular disease risk, such as increased lean body mass, decreased visceral fat mass, decreased total cholesterol, and glycemic control.6
Under dominance challenge, may play a role in the regulation of the fight-or-flight response.7
Men whose testosterone levels are slightly above average are less likely to have high blood pressure, less likely to experience a heart attack, less likely to be obese, and less likely to rate their own health as fair or poor. However, high testosterone men are more likely to report one or more injuries, more likely to consume five or more alcoholic drinks in a day, more likely to have had a sexually transmitted infection, and more likely to smoke.8
Which again leads me to ask: We have a group set up, well into the history of drugs in sport if the first reported uses for performance enhancement were occurring in the 1920s, for a group of drugs that it is acceptable for the rest of society to take and provide great health benefits, yet athletes aren't allowed to?
It just seems a remarkable disconnect between what we expect from our idols versus what we consider acceptable for the rest of us.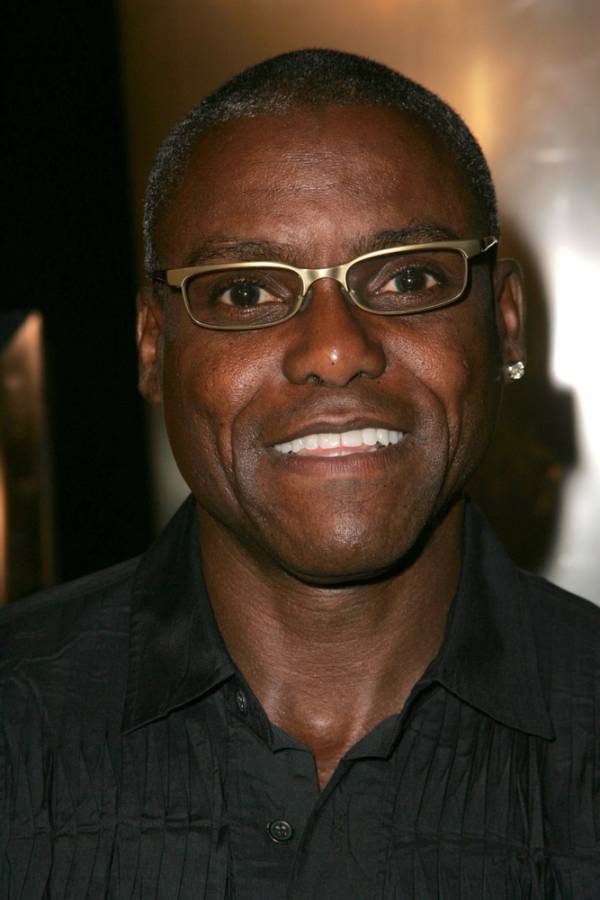 That drugs offer performance increase there can be no doubt. And many will use the "level playing field" argument as a case against drugs.
However, looking at the list of the 2005 Tour riders you can't help but see that the playing field is, in fact, extremely level and only an idiot would actually turn up at that race without being involved in the same kind of "preparation."
The most famous sprint field in the history of the Olympics – the Ben Johnson-Carl Lewis showdown at the 1988 Olympics – had the same sort of field with six of the eight testing positive (and Lewis actually running outside his lane, which should have resulted in him forfeiting any medal at all and being outright disqualified).
In a world where it is acceptable to take a pill to help your sex life, a pill to help you sleep, and even, for the vast majority of us, a pill to help your hormone levels, why then is it unacceptable for the 0.1% of the world we watch on television?
The best opinion I've yet read on the drugs in sport topic has been from Malcolm Gladwell, author of Outliers. He looks at Formula 1 and how the final result isn't just about the driver, the team, or the car.
Rather it is an amalgamation of those things – the technology of the car, the knowledge and efficiency of the team, and the skill and experience of the driver.
A race win is only possible when all are lined up and working together. In the same way he thinks we should just let athletes go and do whatever they want. The result will be a symbiotic relationship between the doctor, the trainer, and the athlete – a meld of science, technology, and ability, just as in F1.
In a world filled with arbitrary guidelines I fail to see how this one is evil. Like drinking and smoking, although heavily taxed, are acceptable but marijuana or testosterone are not.
And like the use of some substances is seen as illegal in the United States or Australia, but is legal in other countries – marijuana in Holland and steroids in Mexico, Thailand, and Turkey.
If sport truly is supposed to cross boundaries then how can it cope when the laws of one country are not in line with another? And how can it be in direct contrast to what doctors worldwide are now prescribing?
References:
1. Morgentaler A, Schulman C (2009). "Testosterone and prostate safety". Front Horm Res. Frontiers of Hormone Research 37: 197–203
2. Rhoden, E.L., M.A. Averbeck, and P.E. Teloken (2008). "Androgen replacement in men undergoing treatment for prostate cancer". J Sex Med 5 (9): 2202–8.
3. Morgentaler, A. and A.M. Traish (2009). "Shifting the paradigm of testosterone and prostate cancer: the saturation model and the limits of androgen-dependent growth". Eur Urol 55 (2): 310–20
4. Haddad RM, Kennedy CC, Caples SM, Tracz MJ, Boloña ER, Sideras K, Uraga MV, Erwin PJ, Montori VM (January 2007). "Testosterone and cardiovascular risk in men: a systematic review and meta-analysis of randomized placebo-controlled trials". Mayo Clin. Proc. 82 (1): 29–39.
5. Jones TH, Saad F (April 2009). "The effects of testosterone on risk factors for, and the mediators of, the atherosclerotic process". Atherosclerosis 207 (2): 318–27.
6. Stanworth RD, Jones TH (2008). "Testosterone for the aging male; current evidence and recommended practice". Clin Interv Aging 3 (1): 25–44.
7. Mehta PH, Josephs RA (December 2006). "Testosterone change after losing predicts the decision to compete again". Horm Behav 50 (5): 684–92.
8. Booth A, Johnson DR, Granger DA (February 1999). "Testosterone and men's health". J Behav Med 22 (1): 1–19.
Photos courtesy of Shutterstock.